Want to work in a dynamic product team and keep developing your backend skills? This could be the job for you!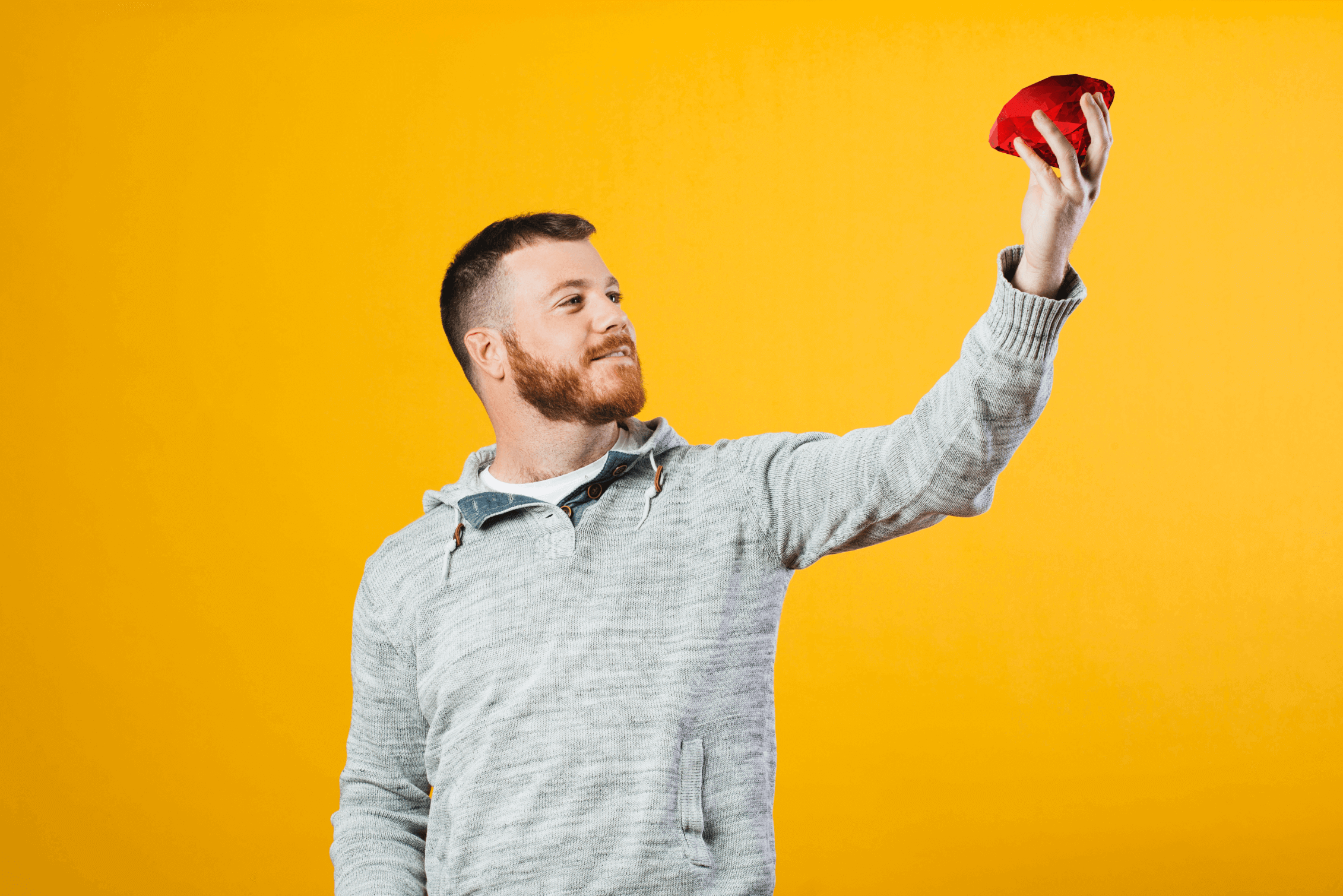 Productive was created by industry veterans behind a 350-person agency and launched in 2014 as a bootstrapped, profitable, and proud product business.
As a Backend Engineer in the Productive team, you will be responsible for developing the server side of Productive. The system is organized in a microservices architecture that includes the main API system, mailer service, exporting service, and a few services and gems you will be contributing to.

Productive's back end stack consists of modern technologies such as Rails, MySQL, Redis, Websocket services, continuous integration and deployment systems, etc. As the product grows and gets more traction with users, you'll need to balance your development process between delivering new features, optimizing for performance and security, and maintaining a sustainable code architecture.
Recognize Yourself in Some of the Following?
We use Ruby, Node.js and AWS. But if you have experience with other backend programming languages like Python, PHP, Java, Go or others, and are comfortable learning and working with another tech stack – feel free to apply!
Any other Web-related technology experience is a plus
A background in software engineering and/or computer science
A deep understanding of object-oriented programming and design patterns
Experience with writing tests
Excellent command of English
Experience with JavaScript front end frameworks is a bonus, but not necessary
Experience with microservice architecture is a plus
Experience with continuous integration and deployment will be considered an advantage
Because Productive deals with helping agencies improve their business process, any work experience in agencies and/or knowledge of agency internals is a big plus
You can work out of our Croatian offices in either Zagreb or Rijeka, or remotely.
If you think we can live up to your expectations, and you're willing to share your experience and knowledge, apply using the form below.

Please send us:
A code sample of some of your previous work or your GitHub/Bitbucket profile link
your CV and cover letter (.pdf)
If you have any questions, you can contact us by sending an email to careers@productive.io.
Here's a Sneak Peek of What You'll Be Working On
Curious about the look and feel of Productive? If you made it here, we know you are.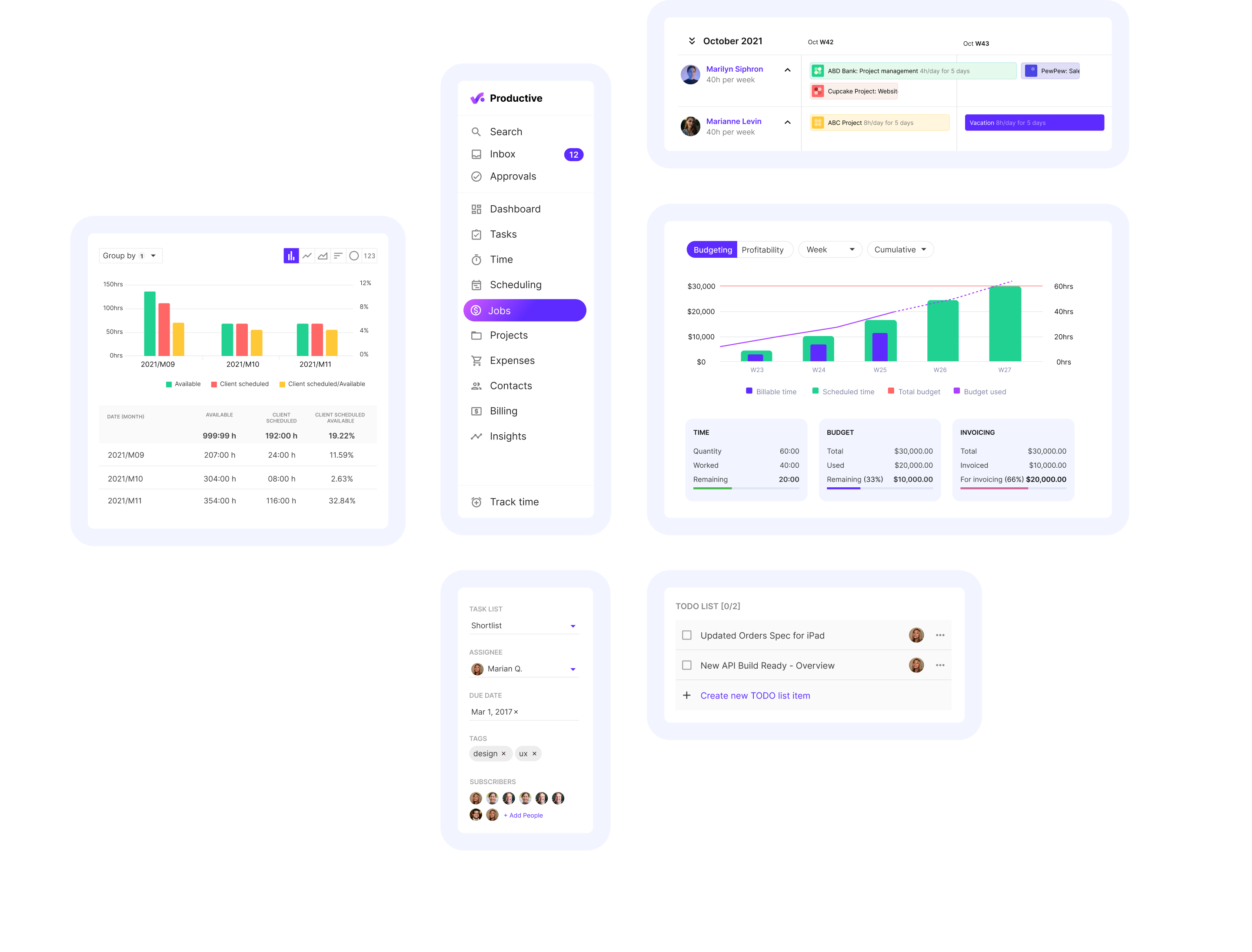 Honest, two-way feedback is the foundation of our growth. Every six months, we do 360 reviews to discuss what's good and what could be better.
We're on a mission to be the best tool for running an agency – in the world.
Join us in developing one product.
If you're eager to learn, we're eager to help. Each teammate gets an educational budget to buy books, attend courses, or visit conferences.
Our product is in English and our customers are based all over the world. Paid courses help us master foreign languages.
We support career switches from one position to another.
Depending on the role, our teammates hop on a plane from time to time to help our clients out with onboarding.
Each quarter you choose where you want your office to be.
Tailor Your Working Hours
Productive syncs your work every moment, in whichever app you choose.
Each year you get a full check-up at a private clinic. It's on us.
Free Snacks at the Office
Coffee, tea, fresh fruit, sweet and savory snacks galore at the office.
We wouldn't have it any other way.
Each month, your team gets a new budget to hang out and have fun.