If you're looking to join a dynamic product team, you've come to the right place. Don't see a position for you on our Careers page? Reach out to us anyway!
Productive was created by industry veterans behind a 350-person agency and launched in 2014 as a bootstrapped, profitable, and proud product business.
Send us your CV and a cover letter or your portfolio and show us how we could benefit from your background. We may need your skill set in a few months. Perhaps a position for you is just around the corner and we don't see it coming yet. If you don't apply, none of us will ever know.

If you have any questions, you can contact us by sending an email to careers@productive.io.

Here's a Sneak Peek of What You'll Be Working On
Curious about the look and feel of Productive? If you made it here, we know you are.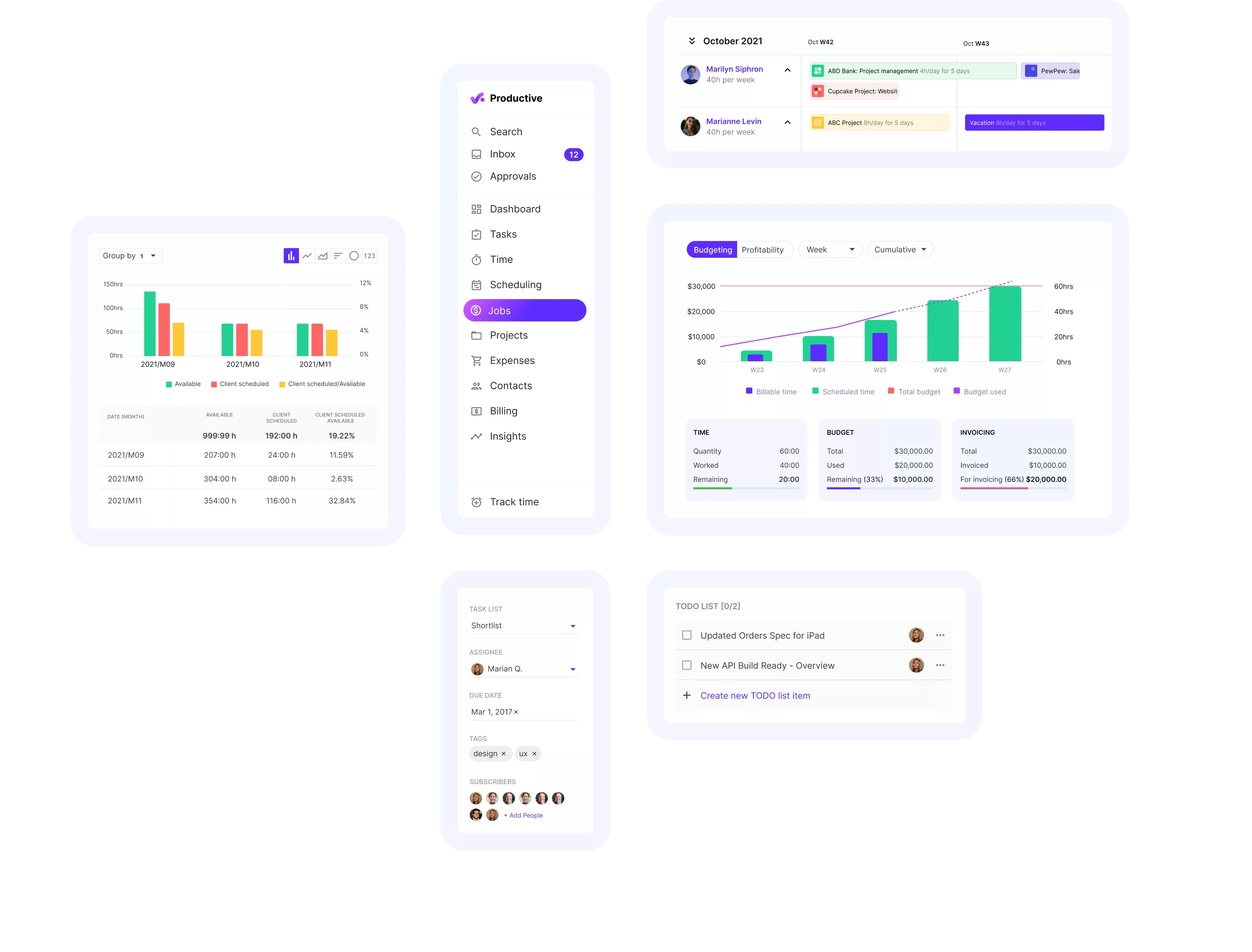 Honest, two-way feedback is the foundation of our growth. Every six months, we do 360 reviews to discuss what's good and what could be better.
We're on a mission to be the best tool for running an agency – in the world.
Join us in developing one product.
If you're eager to learn, we're eager to help. Each teammate gets an educational budget to buy books, attend courses, or visit conferences.
Tailor Your Working Hours
We're flexible as long as you align with your team's priorities.
We support career switches from one position to another.
Depending on the role, our teammates hop on a plane from time to time to help our clients out with onboarding.
Choose where you want your office to be.
Each year you get a full check-up at a private clinic. It's on us.
Free Snacks at the Office
Coffee, tea, fresh fruit, sweet and savory snacks galore at the office.
We wouldn't have it any other way.
Each month, your team gets a new budget to hang out and have fun.