11 Best Teamwork Alternatives
We Help Your Agency Reach New Heights
Switch from multiple tools and spreadsheets to one scalable agency management system.
Teamwork project is a popular management tool that aims to enhance team effectiveness.
Teamwork provides features that facilitate collaboration, file sharing, and real-time communication.

However, like any software, Teamwork isn't without its limitations, such as complexity, a steep learning curve, and high costs, which are all factors that can impact its suitability for certain teams.

In this blog post, we will explore ten popular alternatives to Teamwork, each offering its unique set of features and advantages. By examining these options, we aim to explain how these alternatives can enable teams to collaborate more effectively and find the best fit for their specific project management needs.

Whether you require advanced features, streamlined workflows, visual interfaces, or industry-specific capabilities, this comprehensive overview will help you make an informed decision when choosing the right Teamwork alternatives for your agency.

Let's dive in!
1. Productive – Teamwork Alternative For All-in-One Agency Management
Productive is a great project management software solution with a wide range of features that cover complex projects, time management, resource management, and other more advanced features.

If you're looking for a powerful Teamwork alternative this could be the right choice for your agency. Whether you want to handle complex tasks and deliver projects on time or have reporting that helps you track project profitability, you can find that and more in Productive.
Productive's Project Management is capable of handling complex projects from start to finish. It's ideal for project managers and remote teams to seamlessly communicate, which is key to effective project management. You can also open unlimited projects and invite your clients into the tool, without having to purchase additional seats.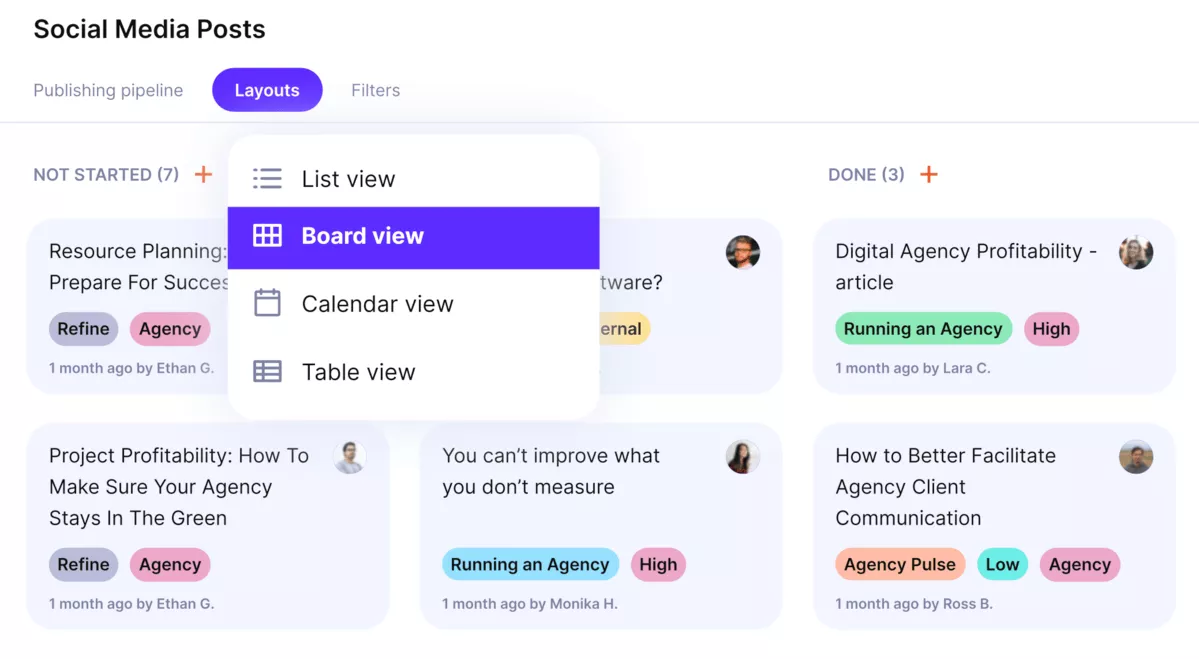 In Productive, you can split your projects up into project phases and make things easier by setting up tasks and to-dos. This way your project managers have a better overview of what your agency's project teams are doing and if they've encountered any problems. All of the project-related communication is done via comments, so everyone has access to important information and feedback. You can also set up recurring tasks for things that need to be done on a weekly or monthly basis.
Time tracking isn't the most exciting of tasks, but it still needs to be done. With Productive, time management was made to be simple, you can track time within tasks by starting the built-in timer, or you can do it manually at the end of the day.
Resource allocation is key to successfully delivering client projects on time. With Productive's Resource Planning feature, you'll be able to see who can take on more work and who's at risk of being overworked. Monitoring your team's workload will help improve individual and overall performance.
With Budgeting you can stay on top of your project budgets and track profitability across projects. You can also get an overview of your agency's total profitability. Forecast your revenue and see when you're about to go over budget as well.

You can check out how Brigada increased project profitability with Productive.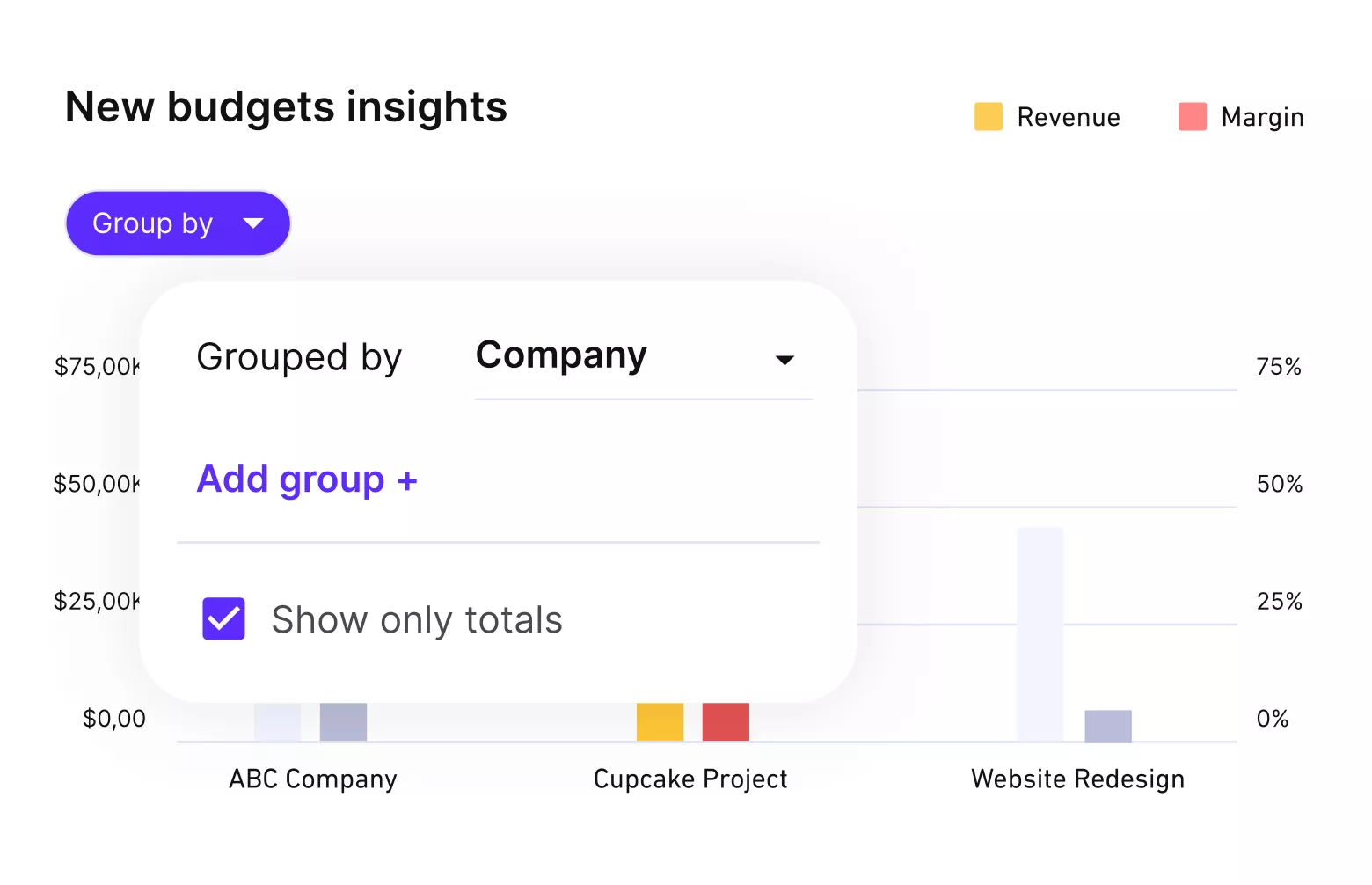 With Productive's Reporting you can make insightful reports that'll help you make better business decisions. You can create reports from the available template or you can make your own custom reports that suit your agency's needs.
Docs are our new document management feature. You can collaborate with your colleagues in the same file at the same time. Keep all of your important project files and information in one place and up-to date.
Productive also has a mobile app so you can be productive on the go as well as native integrations that include: Jira, Slack, QuickBooks, Hubspot and many more.
Plans start with the Essential plan at $9 per user per month, which includes all the key features mentioned above.
The Professional plan includes custom fields, recurring budgets, advanced reports, billable time approvals and many more for $24 per user per month.
The Ultimate plan has everything that Essential plan and Professional plan offer, along with the HubSpot integration, advanced forecasting, advanced custom fields, overhead calculations and more for $32/user per month.
You can also check out the Enterprise Plan for companies that would include more than 50 active users.
You can go for a free 14-day free trial before you decide to check out a paid plan.
2. Asana – One of The Better Teamwork Alternatives
 
Asana is a popular online project planning tool that allows teams to manage tasks, track progress, and collaborate on projects in real-time. Some of the key features of Asana include:
Project and Task Management
Task Lists
Dashboards and Reports
Integrations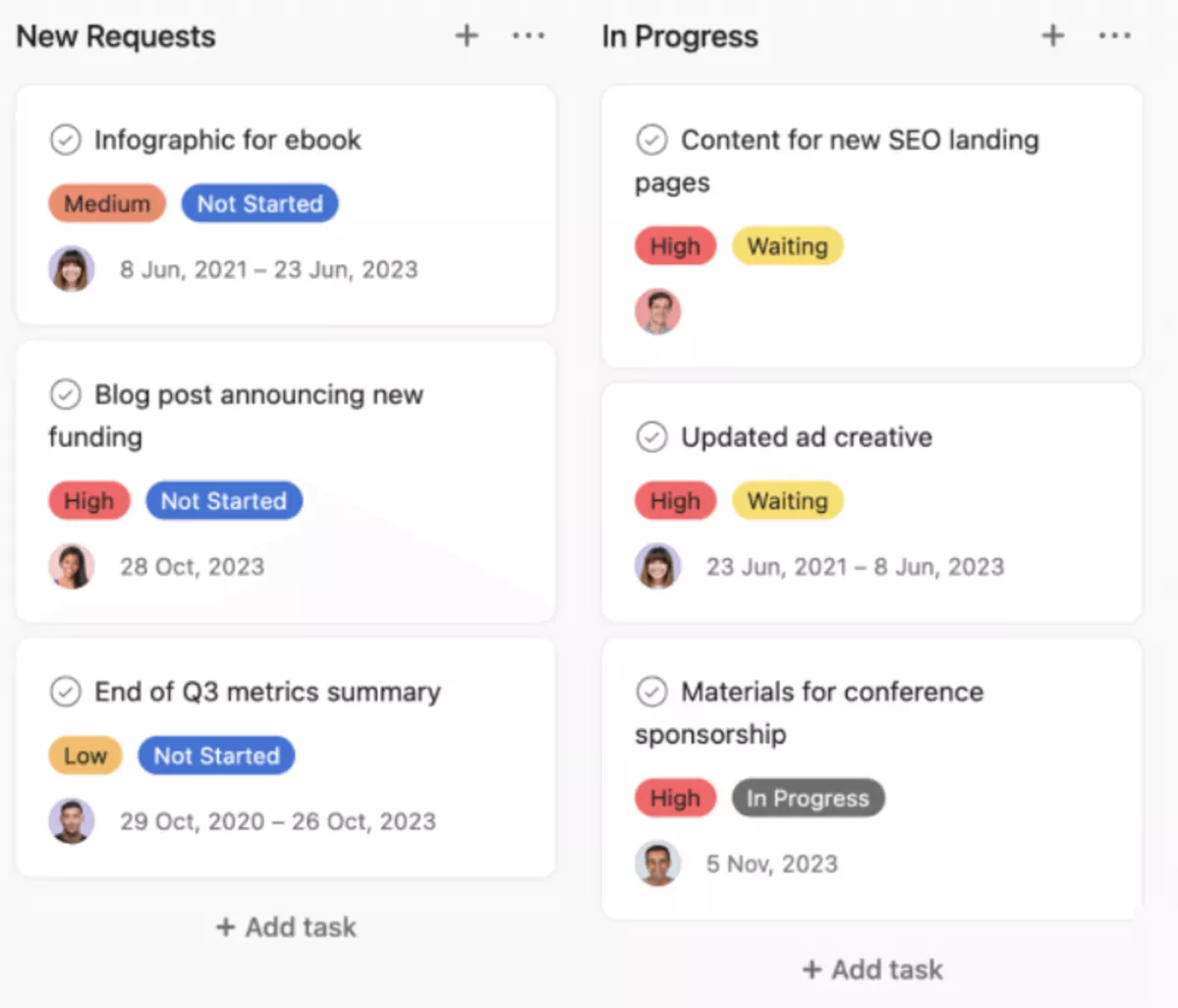 Asana is a solid choice for those looking for a centralized platform for their daily tasks, projects and collaborations. Users choose Asana because it offers a user-friendly interface and can be easily adapted to different project management styles. Some users find the learning curve for advanced features in Asana to be steep, especially when it comes to setting up complex workflows or integrating with external tools.
3. Trello – A Solid Teamwork Alternative
Trello is a simple and flexible work management tool that uses a Kanban-style board to organize tasks and projects. Some of the key features of Trello include:
Project dashboards
Collaboration
Integrations
Workflow automation
Trello is a good choice for those looking for a more visual approach to their project management. Customers like Trello's simplicity and intuitive interface make it easy to get started and collaborate effectively, particularly for small teams or personal task management. But the simplicity has it's downsides too. If you want to tackle complex projects, Trello lacks certain advanced features.
4. Basecamp – A Good Project Management Software
Basecamp is an all-in-one project management tool that offers a range of features to help teams collaborate effectively. Some of the key features of Basecamp include:
Project Tracking
Group Chat
Client portal
Document Management

Basecamp is a fair option for agencies looking for an all-in-one tool that makes team collaboration easier. Users like its focus on simplicity and the fact that Basecamp is a straightforward platform that helps teams stay organized. The tool's feature set may be considered limited for larger or more complex projects, as it lacks some advanced project management functionalities found in other tools.
5. Slack – A Great Real-Time Communication Tool
Slack is a popular team communication tool that offers a range of features to help teams stay connected and collaborate effectively. Some of the key features of Slack include:
Channels
Direct Messaging
File Sharing
Integrations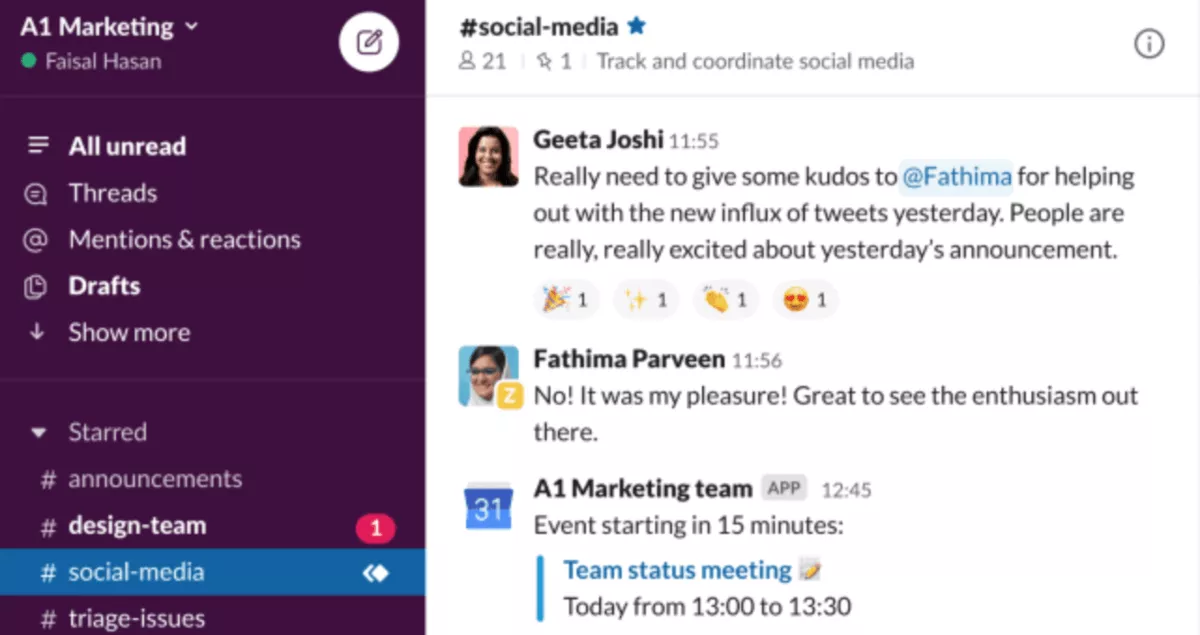 Slack is a bit different from the other tools since it's a team communication tool, but it has become essential for companies of all sizes. It promotes efficient communication and collaboration by allowing teams to organize conversations into channels, easily search for information, and integrate with various other tools and services.
6. ClickUp – A Proper Teamwork Alternative
ClickUp is a powerful project collaboration software that offers a range of features to help teams collaborate effectively. Some of the key features of ClickUp include:
Project and Task Management
Time Tracking
Customizable Templates
Automation features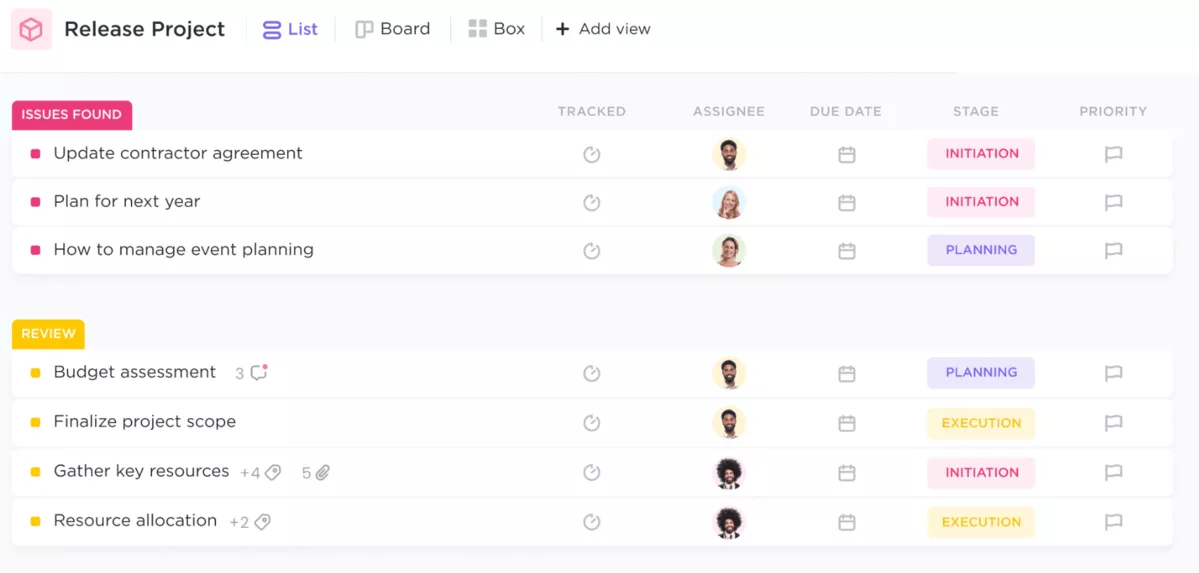 Clickup is a comprehensive tool that offers a wide range of features for business of all shapes and sizes. The scope of customization options makes it popular with teams that work on diverse projects and need many different workflows. Some users may find ClickUp overwhelming due to its extensive feature set, requiring time and effort to fully explore and utilize its capabilities effectively.
7. Workzone – A Solid Choice for Marketing Teams
Workzone is a task management tool that offers a range of features to help teams collaborate effectively. Some of the top features of Workzone include:
Project and Task Management
Time Trackings
Reports and Analytics

Workzone is a good fit for those looking to streamline their workflow and centralize project information. It provides robust project tracking and reporting features, which in turn allows teams to gain insights into project status and resource availability. Some users find the user interface of Workzone to be less intuitive compared to other tools, which may require additional time and training to become familiar with the platform.
8. Monday.com – A Good Project Management Solution
Monday.com is a team collaboration platform that enables users to work more effectively. Some of the key features of Monday.com include:
Project Progress Tracking
Customizable Workflows
Automation
Task prioritization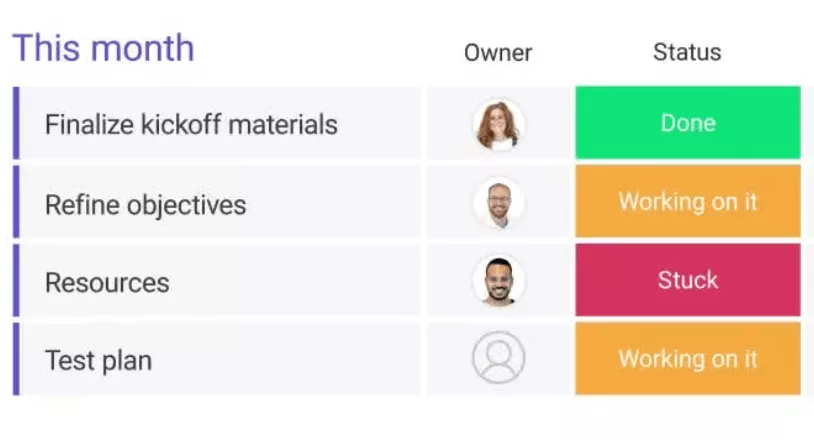 Monday.com is another solid option for those leaning towards a visual project management tool. The tool offers a high level of flexibility and customization, enabling teams to adapt the tool to their specific project management needs and visualize data in a way that suits their workflow. On the other hand, it might not be the best fit for those looking for an out-of-the-box solution since it has a pretty steep learning curve.
9. Workamajig – A Good Choice for Creative Teams
Workamajig is a project management and collaboration tool designed specifically for creative agencies. Some of the key features of Workamajig include:
Project and Task Management
Resource Management
Time Tracking
Billing and Invoicing
Workamajig might be a good fit for creative agencies since it offers most of the features agencies need. Workamajig provides specialized features for creative project management, such as project budgeting and invoicing integrations, which cater specifically to the needs of creative professionals. But some users find the user interface of Workamajig to be outdated and less intuitive compared to more modern project management tools. This may require additional training or adjustment for new users.
10. Avaza – One of the Better Alternatives to Teamwork
Avaza is a collaborative platform that offers a range of features to help teams work together more effectively on simple projects. Some of the key features of Avaza include:
Project Templates
Time Management Feature
Invoicing
Collaboration

If you're looking for a cloud-based project management tool, look no further. Avaza offers a comprehensive suite of features, including project management, time tracking, and financial management, making it a versatile tool for teams that require multiple functionalities in one place. Still, some users may find that Avaza's reporting capabilities are limited compared to more specialized project management tools. This could impact the depth of insights that can be generated from project data.
11. Easy Project – A Proper Teamwork Alternative
Easy Project is an online project management tool that offers a range of features to help team members collaborate effectively. Some of the key features of Easy Project include:
Project Management
Task Management
Time Tracking
Reports and Analytics

Easy Project is a fair choice for those looking for a bigger tool that's able to handle more complex projects since it has an extensive feature set. However, some users may find that the user interface of Easy Project is not as visually appealing or modern as other project management tools, which could impact the overall user experience.
When it comes to choosing a project management tool as an alternative to Teamwork, there are several options out there—each with its own set of features and considerations.

At the end of the day, finding the right project management tool depends on the specific needs and preferences of your team or organization. It's key for you to consider factors such as project complexity, team size, collaboration requirements, and budget when evaluating alternatives to Teamwork.

By carefully assessing the features and drawbacks of each tool, you can make an informed decision that aligns with your team's goals and enhances collaboration and project success.

If you're looking for an end-to-end agency management software, you might want to consider signing up for a demo with Productive.