Productive Monthly Updates: March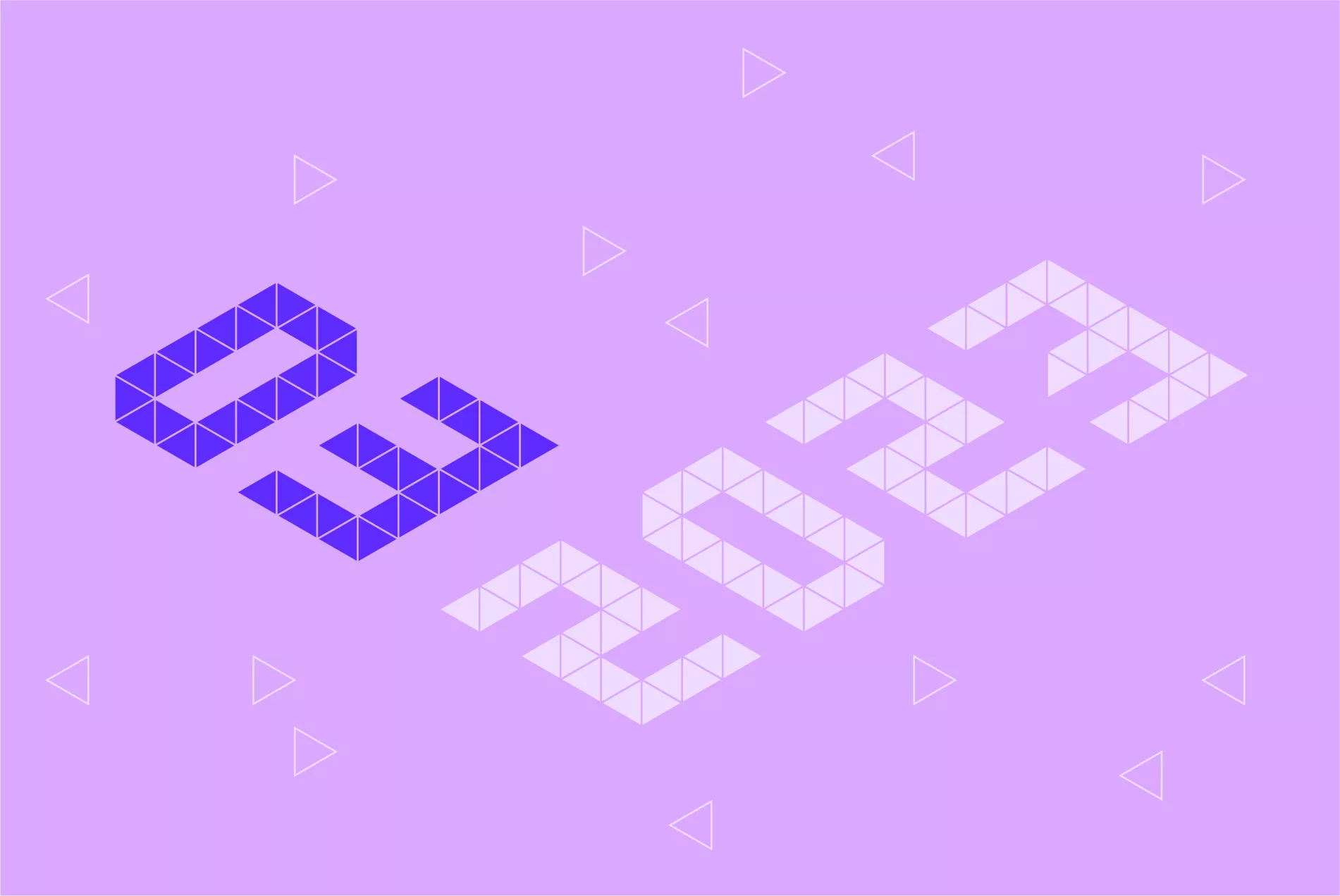 We Help Your Agency Reach New Heights
Switch from multiple tools and spreadsheets to one scalable agency management system.
This March was so packed with new features that it makes little sense to give you a lengthy introduction. Let's dive right in!
With Docs, you can build rich documents and create a dedicated collaboration space. This means that you can write detailed project specifications, jot down meeting minutes or create a company-wide knowledge base.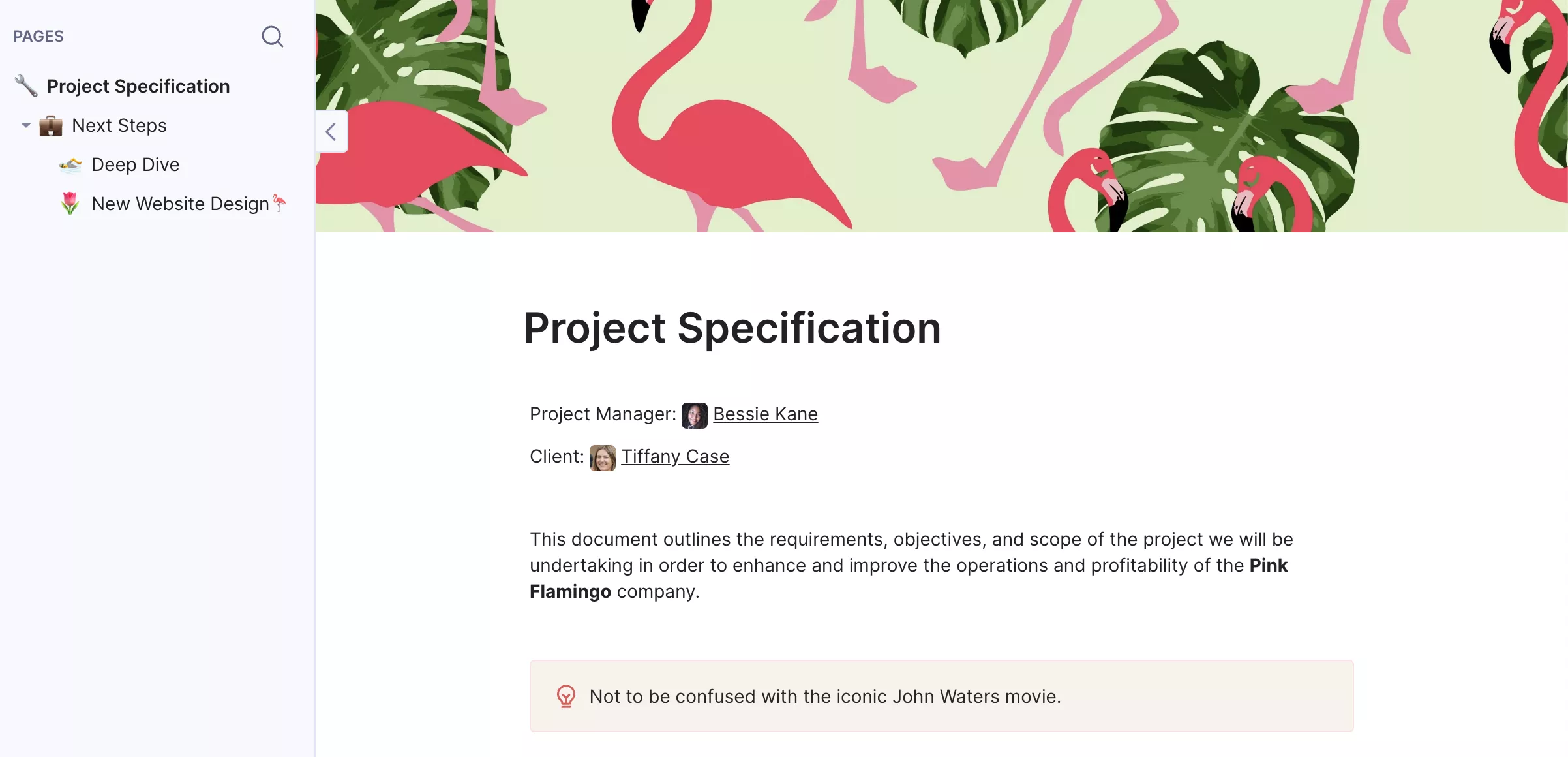 Docs can be shared with your team with just a click, and an auto-save feature works flawlessly. For more information, check out this article.
New Time Tracking Features
Let's start with the popular Day View, where now you can pin time entry suggestions:
"Person" Type Custom Field
We've created a new type of Custom Field where the value of the field is your teammate's name. This is different from assigning someone to a Task or setting them as a project manager or a budget owner because the category can be anything you want. Let's take a look at one example: Here, the project manager will be taking a leave of absence in a month, so Peyton will be the project manager taking over in the future: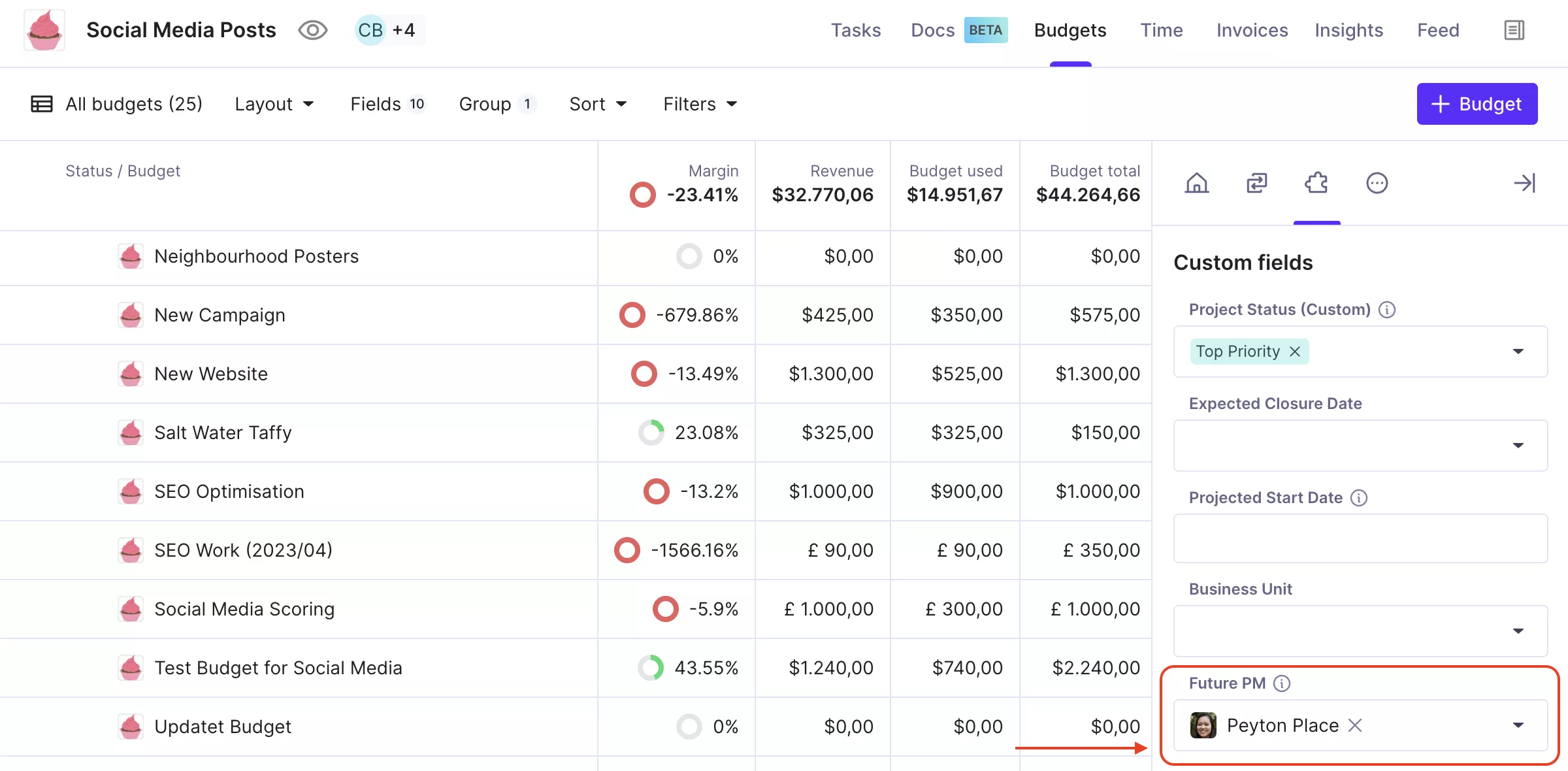 Person Custom Fields can be added to all objects you can add existing Custom Fields – so use them on Budgets, Deals, Tasks…
Audit Log collects all system changes made by you and your teammates. So if you want to know who deleted a time entry or if you're looking for a modified comment or a changed assignee, you'll find it in Settings.

It's visible to all employees, but the displayed content matches the level of permission a person already has. This means that a teammate with the permission level set to staff can see only changes on objects they have access to (e.g., Tasks on projects they belong to). Admins have access to all changes; you can use filters to find the exact action you need.
In Insights, there are two new data sources you can use:
Invoice Line Items – great if you want a deep dive into invoiced items, e.g., when syncing data from Productive to an accounting tool
Rates – see your rate cards in a single report, and compare company rate cards with rates defined per each client.
Also, in the Financials data source, you'll find three distinct fields – Worked time, Scheduled time and Time.
Worked Time field will show you worked time from time entries, whereas Scheduled Time will show scheduled time from bookings.

The Time field will show:
Worked time from Time Entries for past financial items
Scheduled time from Bookings for future financial items

Use filters to quickly find Task Dependencies – and you can add fields to reports build around them
Inline edits are now possible on the global Tasks screen, allowing you to change Tasks lists, assignees, due dates and more
Tweaked Overhead Projection in Settings
In the next few weeks, you can expect:
Template Center, allowing you to quickly create Projects, Docs and more – from custom templates
Brand new navigation
Purchase orders
Payment reminders
Improved performance for customers from Australia 🦘
We're always looking to make your experience of using Productive better.

We'll keep you updated as we ship more improvements. The following Monthly Updates will arrive at the beginning of May 2023.

For any questions, as always, reach out to our Customer Support.