Get Creative With Productive Docs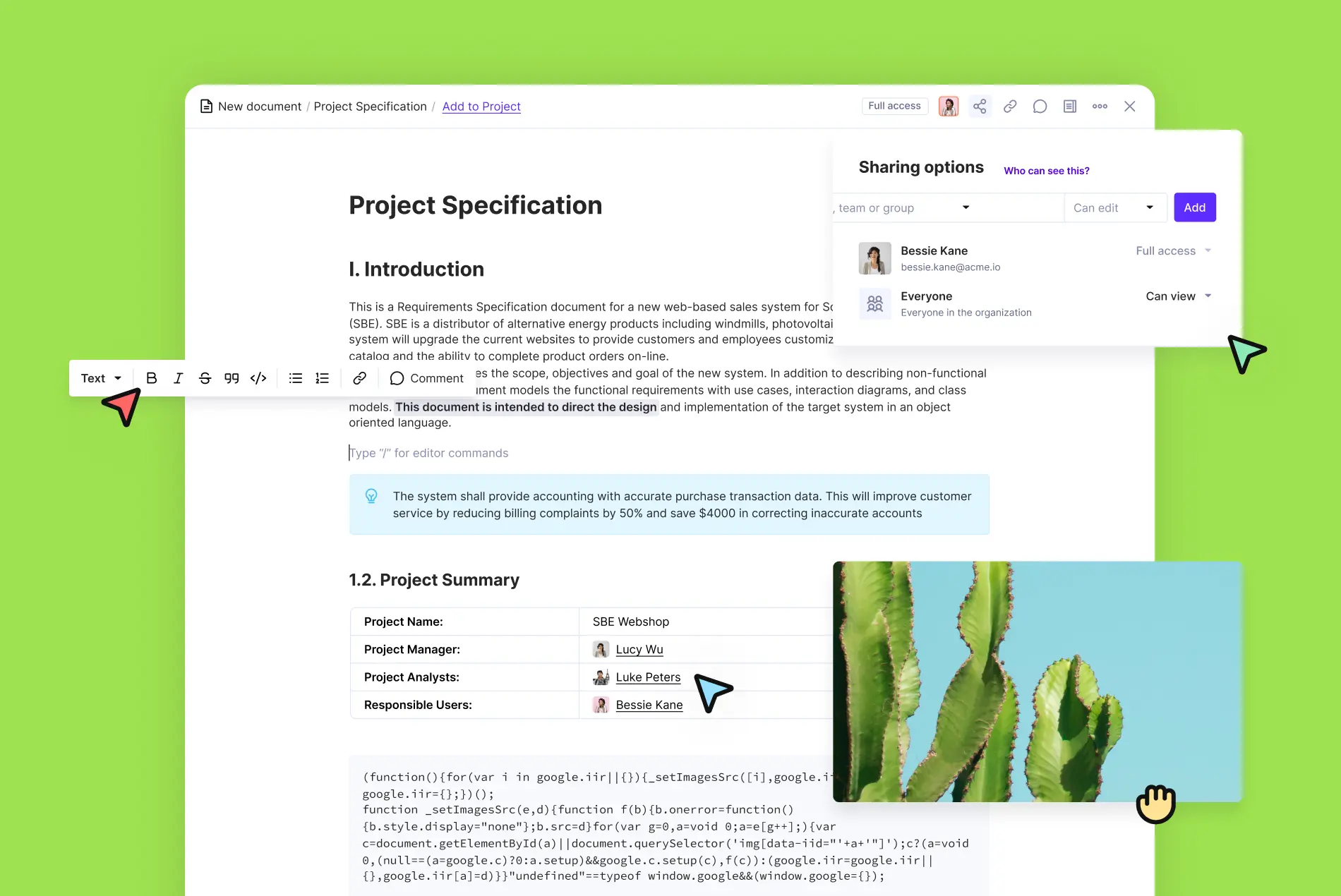 We Help Your Agency Reach New Heights
Switch from multiple tools and spreadsheets to one scalable agency management system.
No agency is the same, and that is what we kept in mind when creating Docs, our document and collaboration feature.
Some of you may use Docs for project specifications, and some may create a client portal where you can collaborate with clients. Looking for a team-wide brainstorming space? No better place to keep it than in Productive Docs.

Here are a few ideas to get you started.
Docs are the perfect place to store your company handbook, as they are easily accessible to all employees. For any company-related questions, teammates don't have to leave Productive. Make them as specific as you want with:
Tables and mentions of relevant teammates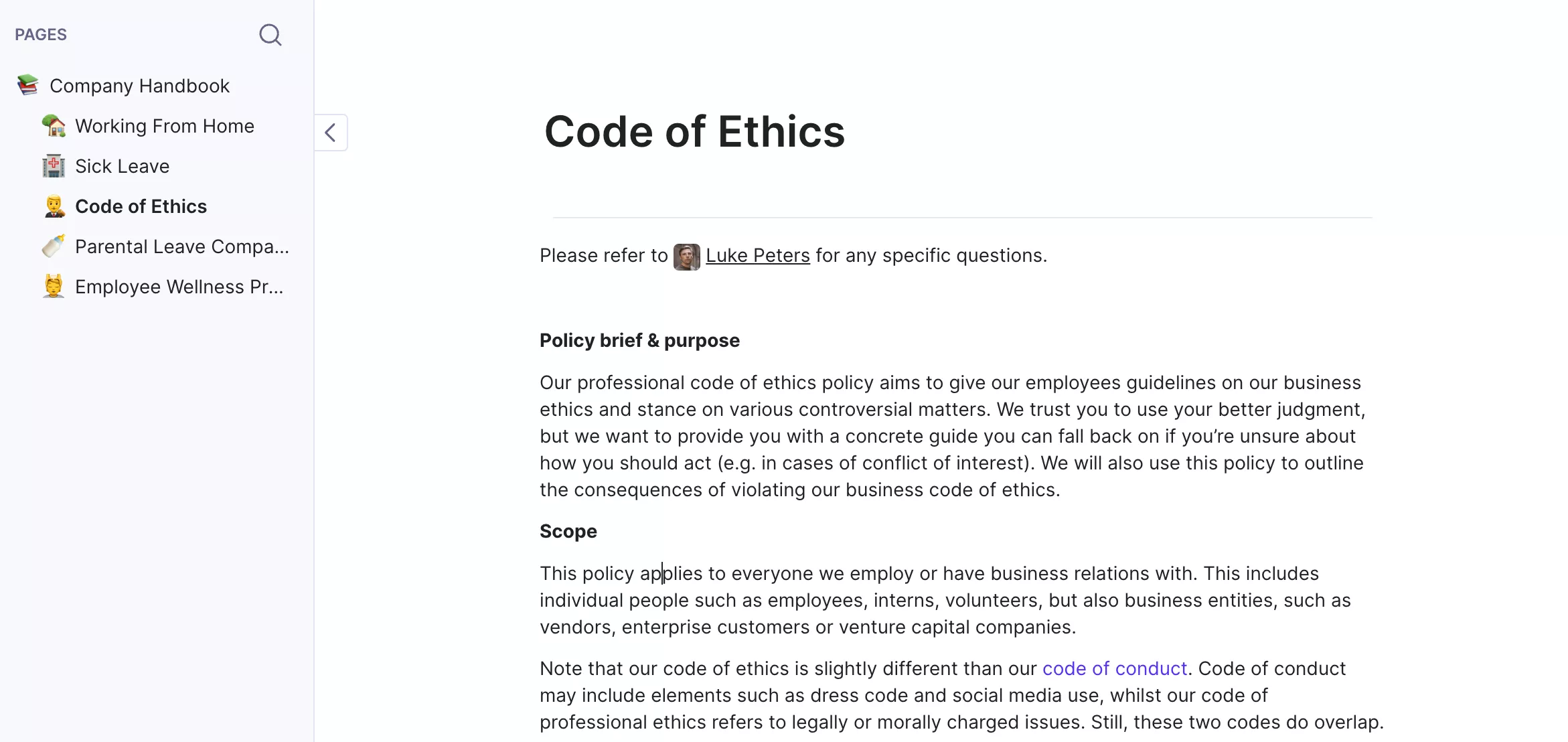 In Productive, a Project keeps everything in one place – from financials to day-to-day Tasks. So, it makes perfect sense to store the project specification right there too.
All project members can access it for reference (or you can make it visible to only some teammates)
Mention your teammates and keep the discussion going directly in the Doc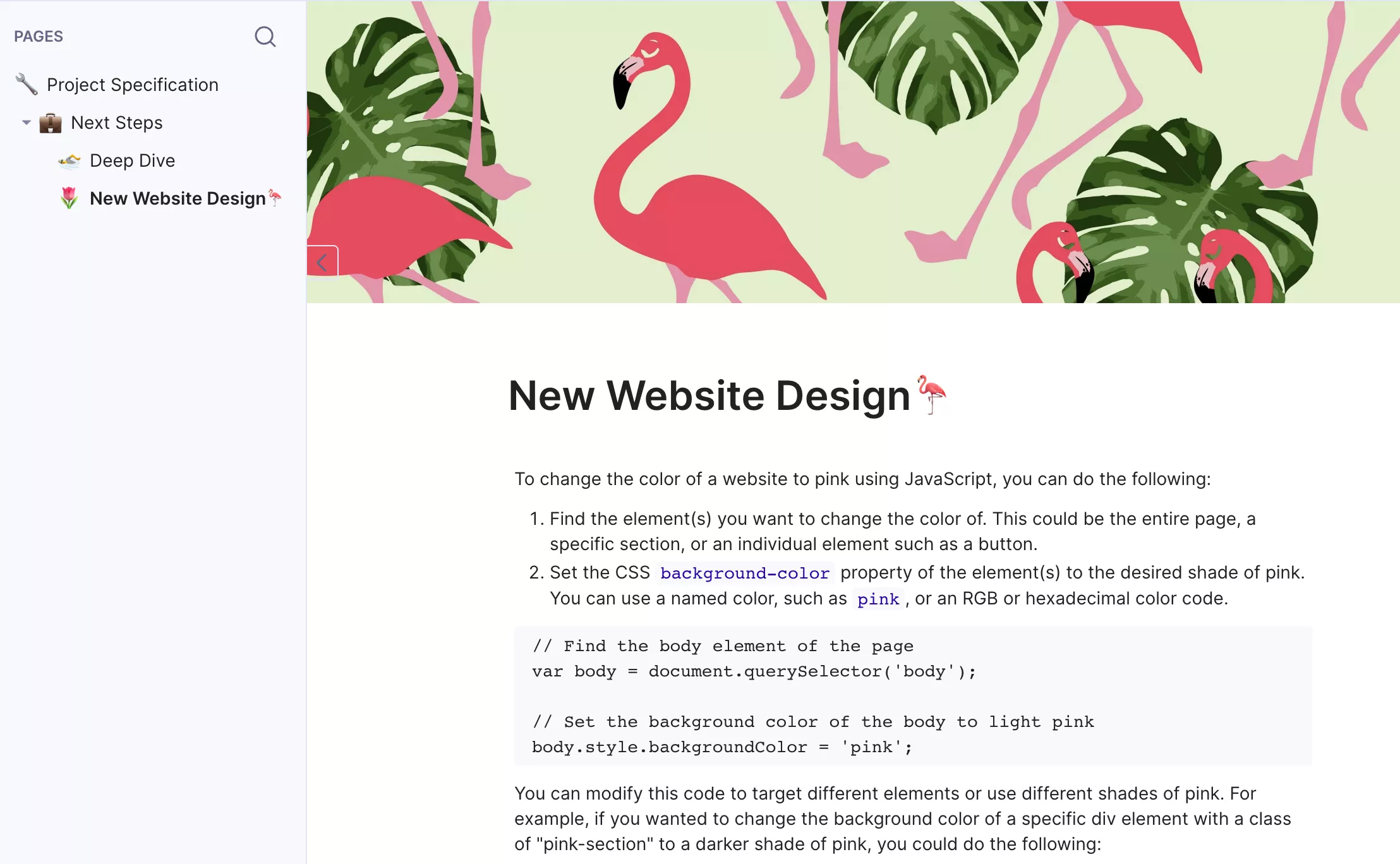 Instead of sending an email after the meeting (which everyone will forget about anyway), try keeping the summary in a Doc where it stays close to the project in question.

You can mention relevant people in Tasks for more context, and keep the conversation going directly in the Project to keep everything nice and tidy.
While you can invite clients to Productive, sometimes you may want to give them some digital space to write their comments or ideas down. You can also share the progress status with them and point out Tasks and people who should communicate with the client directly.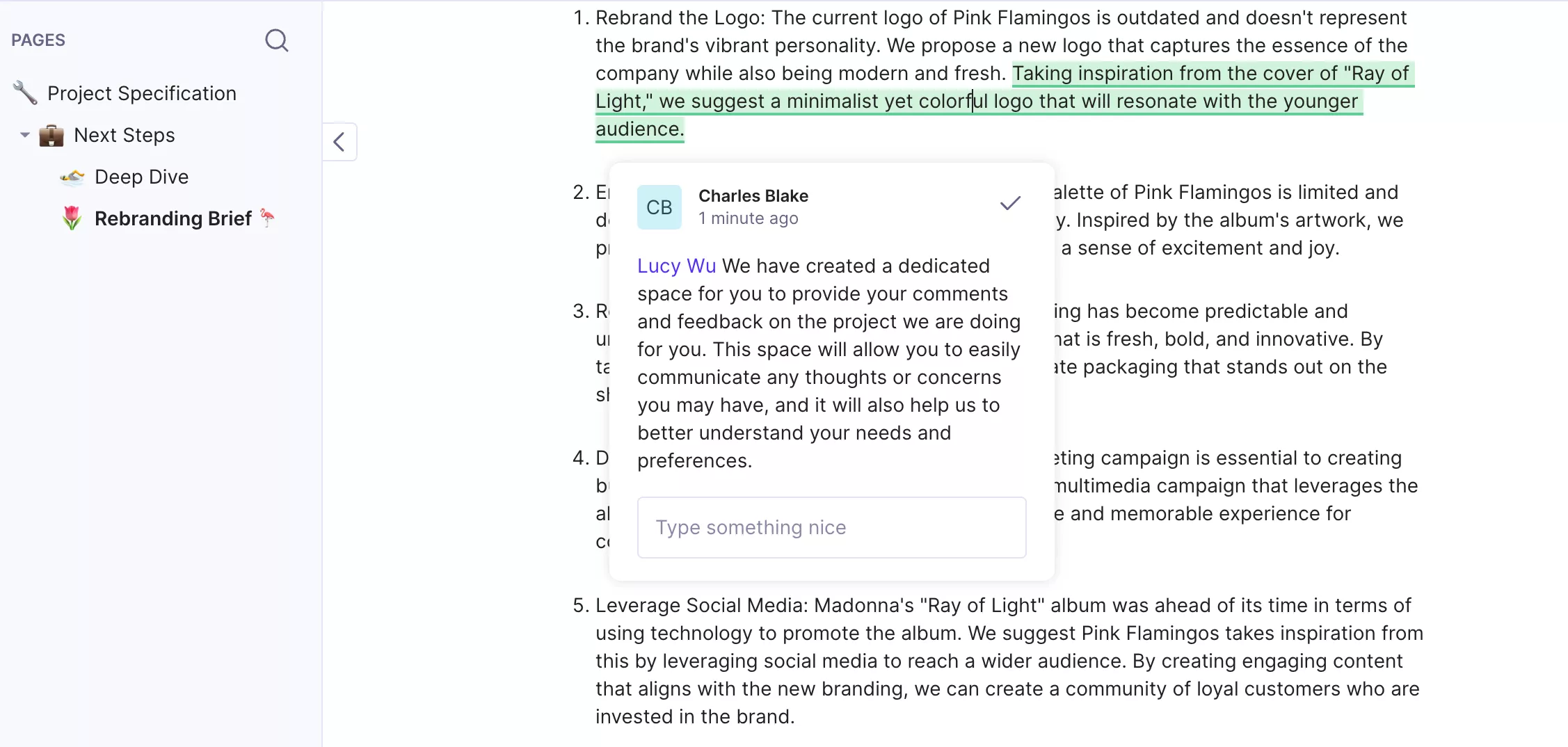 Need to write something down and share it with your team, a group of people, selected teammates, or even to keep it to yourself? Docs are the perfect place to store your thoughts. 
If someone edits your Doc, you can revert it to its previous state with just a click
Multiple people can edit a Doc at the same time without glitches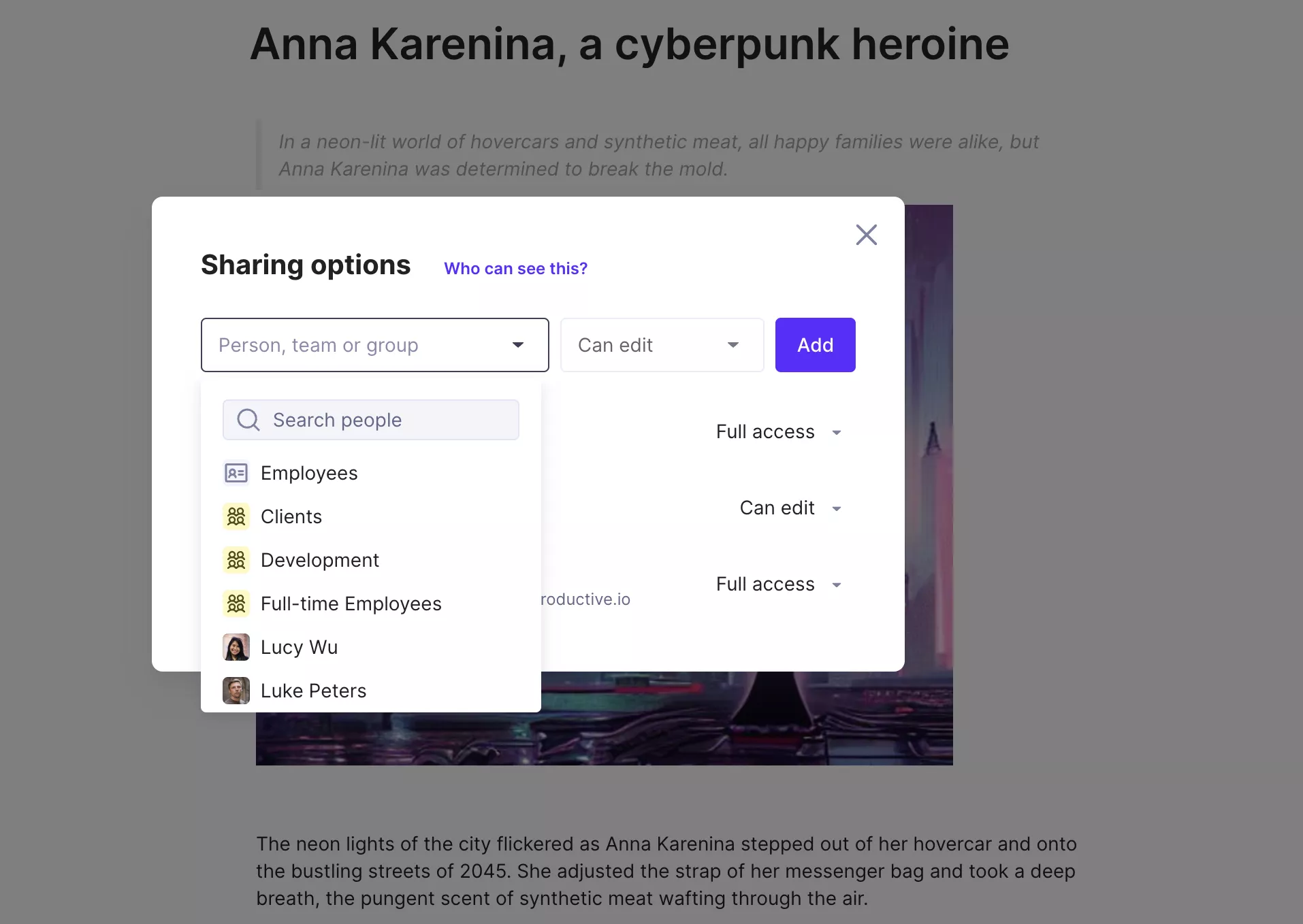 These were just a couple of ideas, but we're sure that you'll develop more amazing ways to put Docs into good use. If you have any questions, reach out to us at support@productive.io, or via our support chat.