Productive Monthly Updates: July – August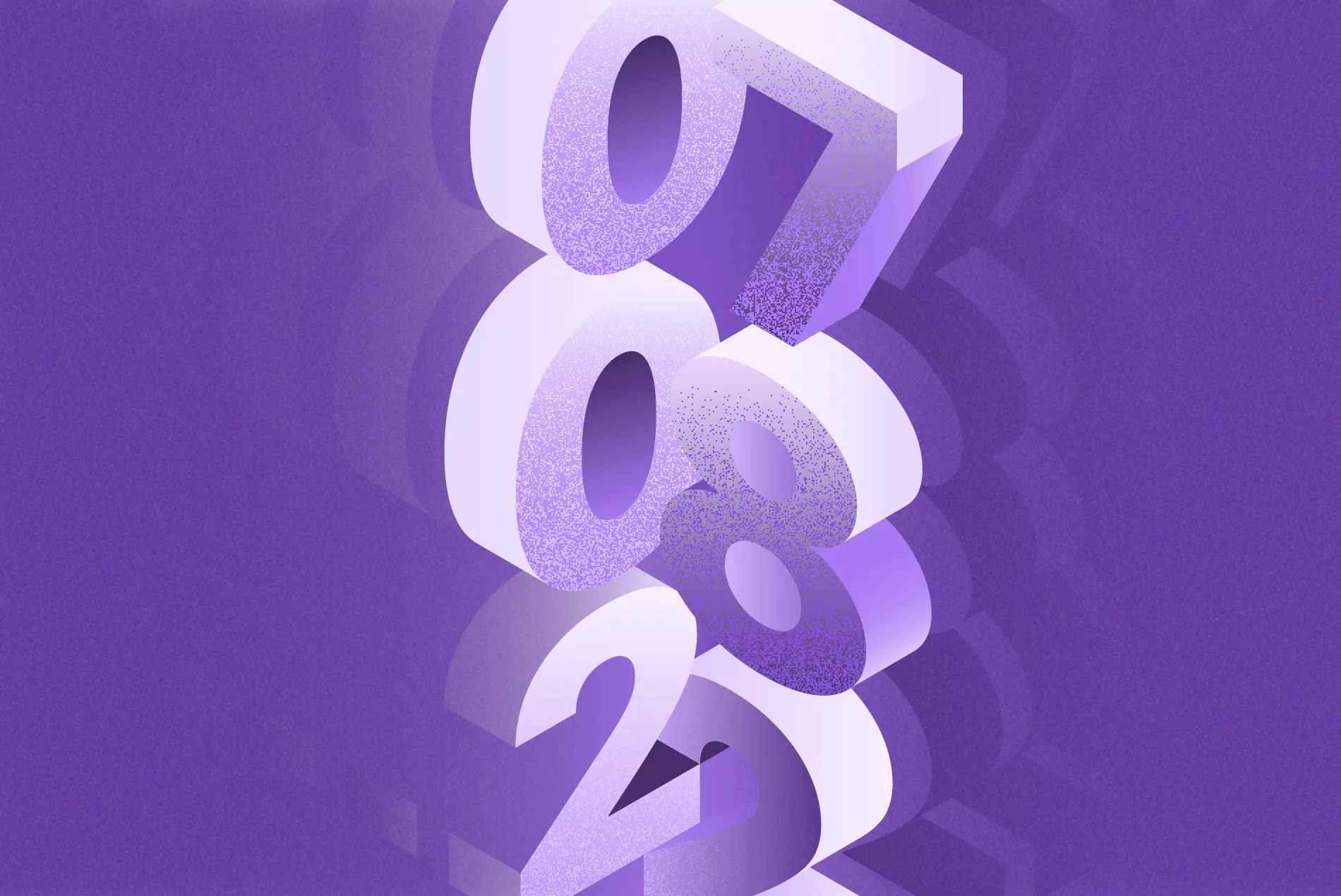 We Help Your Agency Reach New Heights
Switch from multiple tools and spreadsheets to one scalable agency management system.
Summertime, and the weather is easy.
Well, it was for our team at least, as we piloted a four-day work week (more on that experience here).

However, that didn't stop us from delivering plenty of cool new features, so keep reading to see what we've been working on for the past two months.
You already know that sending invoices from Productive is as easy as it gets. Now, creating and issuing Credit Notes is just as simple.

If you have an invoice that needs to be corrected and reissued, just issue a credit note first, then the invoiced amount will be canceled in the budget. This allows you to issue the invoice again.

All invoices and their respective credit notes can be found in the Invoices tab in the budget, and you can use specific filters in Insights and Billing to find all the Credit Notes you need.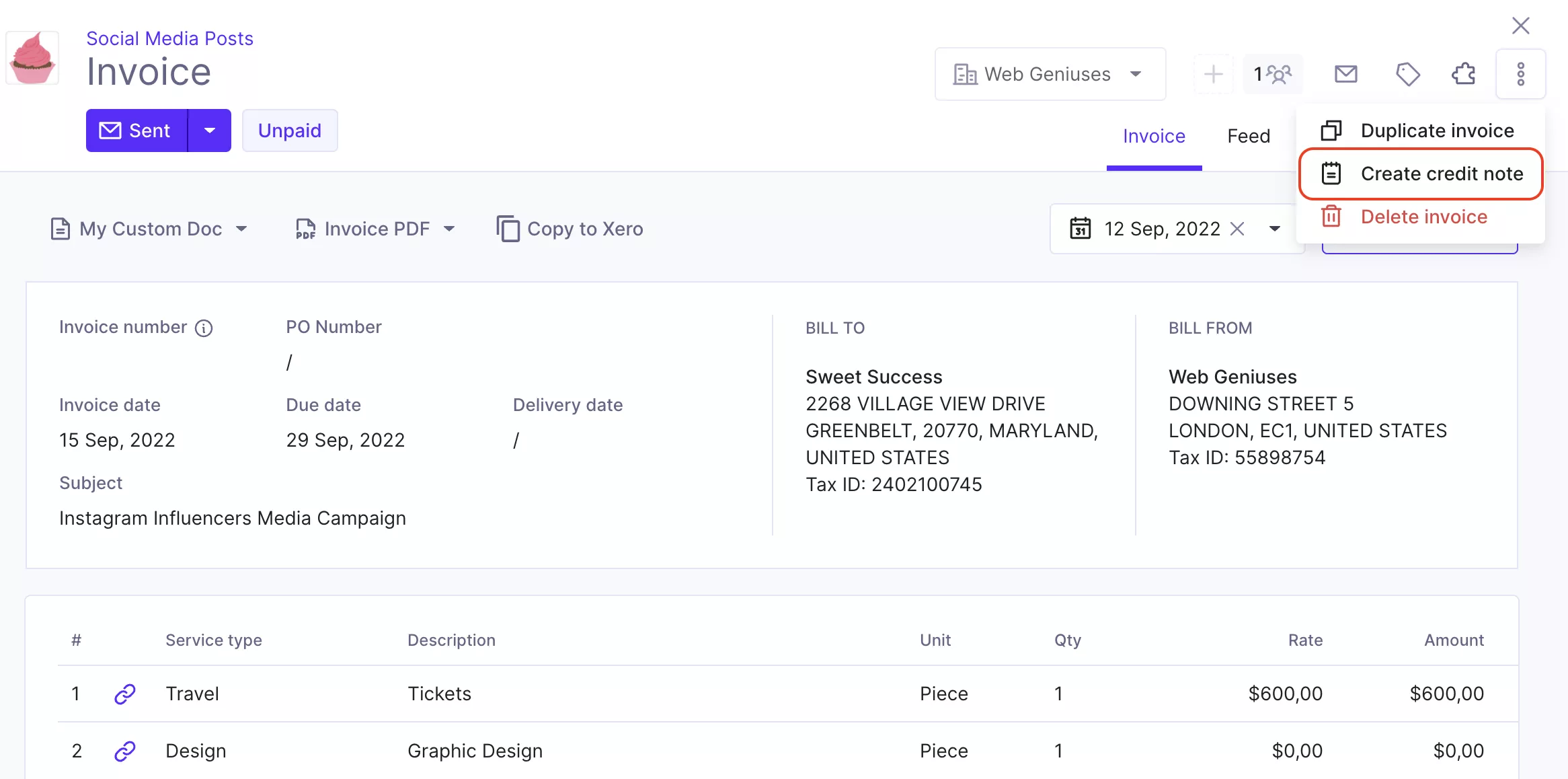 Task Time Estimates Can Now Be Hidden From Clients
If you're using time estimates on Tasks, you can also choose if you want to share those estimates with clients. Now, if you enable Budget access for Clients, they'll be able to see time estimates on Tasks by default.
Choose Who Can Track Time on Which Service (BETA)
Want to make life easier for you and your teammates by preventing time tracking on the wrong service types?

Now you can enable several precise time tracking settings that will do just that. Do this by restricting time tracking—either by service type for specific people, or in certain budgets.

If you opt for the first option, you can define exactly against which service types a person can track time. To do that, simply link the desired service types to that person in their profile:

Alternatively, you can restrict certain services only to certain people in budgets. This means that they'll be able to track time only on services linked to them:

View and Convert Financial Reports to Any Currency
When generating a report based on Financials in Insights, now you can select which currency your report will be presented in. You can also set a custom conversion date to keep your numbers in check.

Show Only Filtered Data In Scheduling
If you're looking at Scheduling from a Project perspective (i.e. looking at bookings grouped by project), now you can show only filtered items to keep things nice and tidy.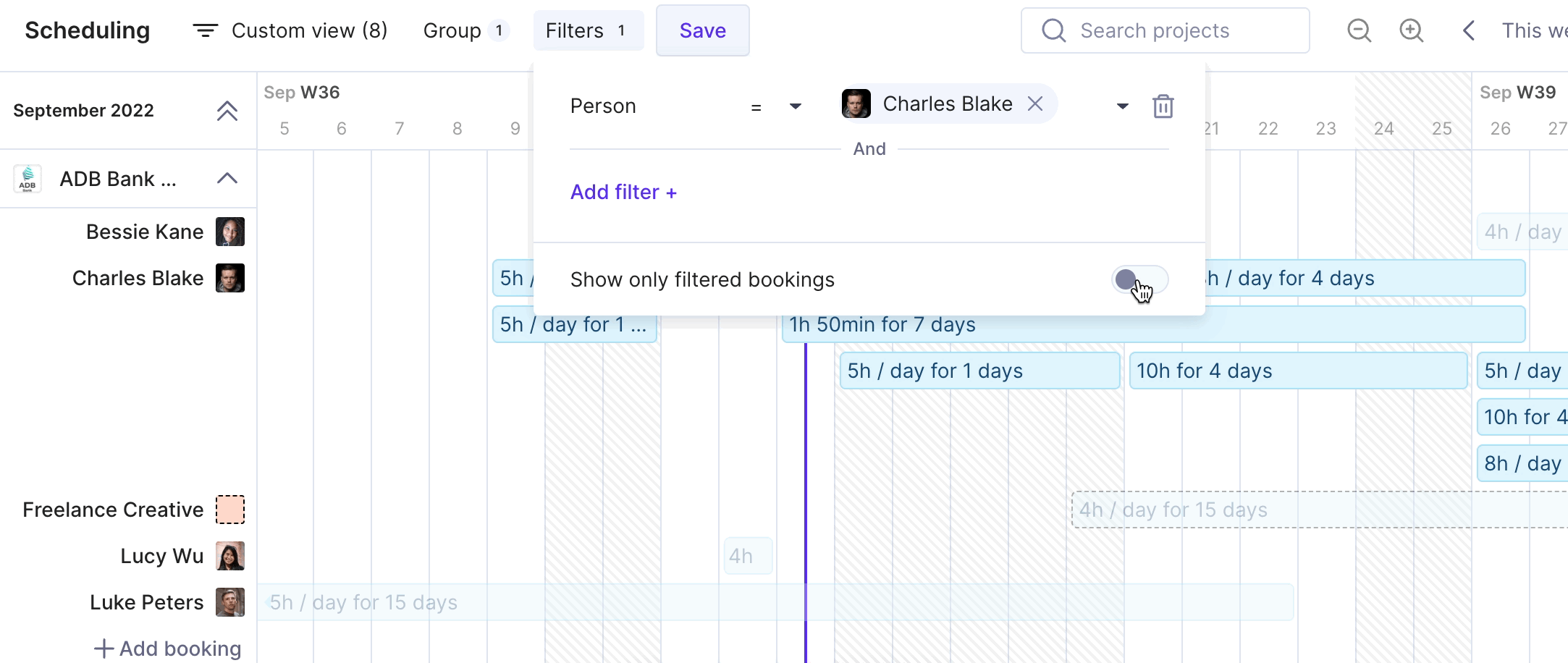 Invoice Numbering Settings
Depending on your company policy, now you can specify whether your invoice number will reset each year, or if it'll retain its current sequence.
Xero Invoice Sync Options
You can either replace the existing one (already copied)
You can create a new invoice
Changes on Expenses and Time Tracking can now be seen in the Feed of a Budget
Malaysian Rinngit is now supported as a currency, and Chinese documents can be exported as well
The position of the subsidiary switcher in the document template preview has changed
Archived projects now feature a strikethrough in their name
Manually entering an invoice number will now warn you if there's already an invoice with a same number
In the next few weeks, you can expect:
Share saved Views on Tasks screen
UX improvements on Budgets
We're always looking to make your experience of using Productive better. We'll keep you updated as we ship more improvements. The following Monthly Updates will arrive at the beginning of October.

For any questions, as always, reach out to our Customer Support.