Productive Monthly Updates: April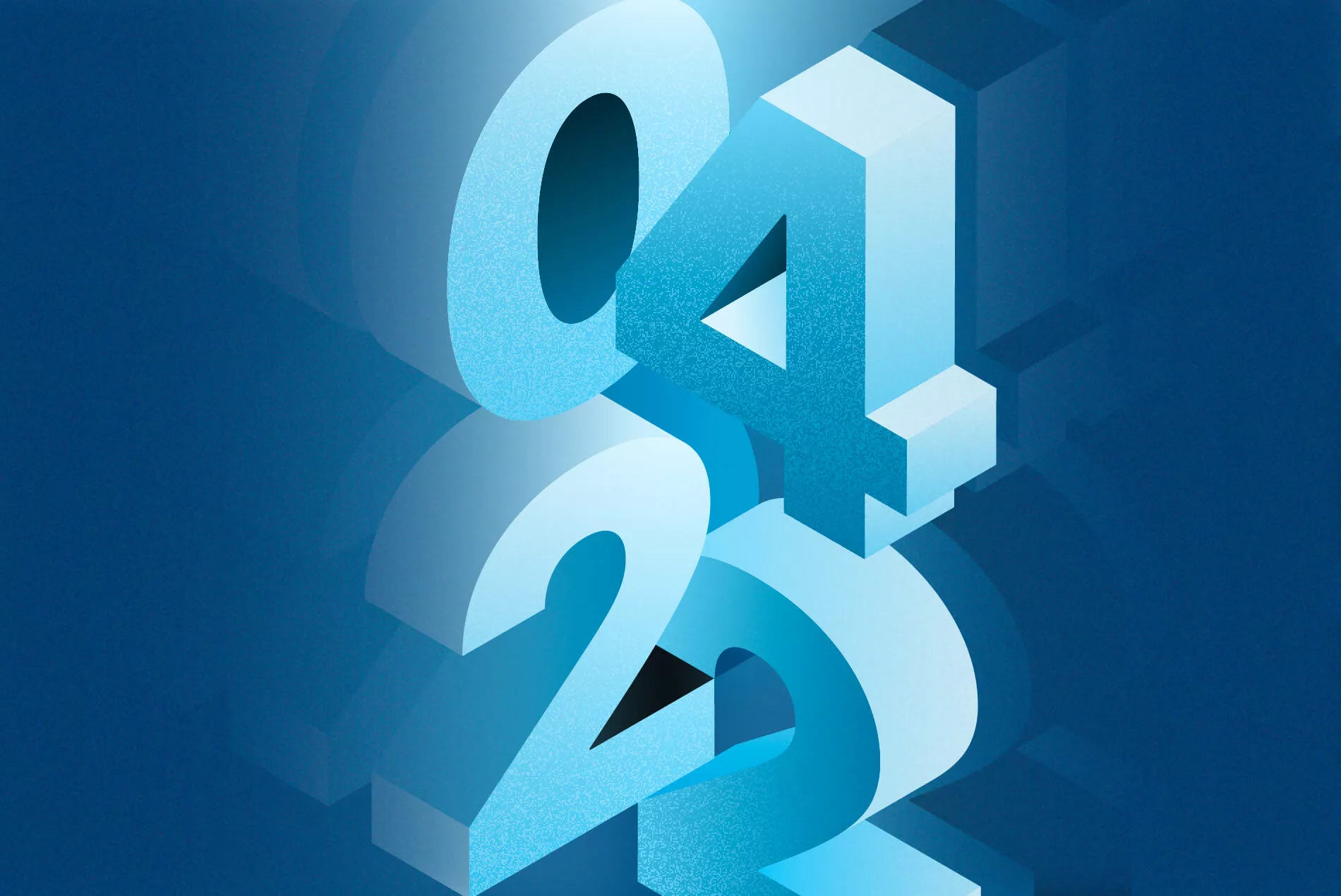 We Help Your Agency Reach New Heights
Switch from multiple tools and spreadsheets to one scalable agency management system.
This month we're introducing a few fantastic changes to make your work easier.
A new, fine addition to Slack integration, changes in Budgeting and more integrations are awaiting you.

Let's check out what's new in April's product releases!
Send Insights To Slack Using Our Pulse Feature
Have you tried out our Slack integration yet? Creating tasks from your Slack account has never been easier.

And now we've spiced things up a bit. You can now send Insights into any Slack channel on a daily, weekly, or monthly basis.

Let's say you have a Slack channel called #sales and you want all your reps to know of any created deals from last week. Now you can create an Insight with that data, and create a Pulse to deliver this data directly to interested parties via email or, with our new feature — via Slack.
Track Time or Expenses on Services
We did a complete revamp of Budgeting in Productive. You can create a budget and keep track of the revenue and profitability for each of your projects from our updated edition of the budget editor.

Now, you can link your expenses to a Budget. The Expenses tab replaced what were previously Out of pocket Expenses, and it shows all your expenses linked to a Budget. You can choose which services are intended for time, which services are intended for expenses and which are for both.
First you'll need to create a service line item with the Unit set as aPiece to add an expense.
Change Working Hours for Placeholders
We're sure that you're familiar with Placeholders in Productive. If that's not the case, here's a short explanation. With Placeholders, you can add virtual users to Scheduling. That means that you can schedule people that still aren't a part of your organization yet. This is useful if you want to plan and see if you should hire new teammates.

We added a new option so you can change working hours (capacity) per placeholder. For example, if you need a UX designer for just 4 hours a day, you can make that change, and it will reflect on your Scheduling.
Now you can merge two or more service types into one and cut the clutter. For example, if you have service types named iOS development and iPhone development, you can merge them under one service.
Turn Off Generating Holidays Automatically
When creating a new Holiday calendar or editing an existing one, you can enable or disable the automatic holiday generator. If you click on the toggle button in Settings ≥ Holidays at the bottom, the calendar will automatically be generated based on the selected Country.
Personio Integration (BETA)
Another integration is up and running. If you use Personio as your HR system, you can synchronize Personio time off types and time off in Productive. That way, you'll have all the real-time data in Productive.
Enforce 2FA For Your Users (BETA)
To improve security in Productive, you can enforce Two-Factor Authentication (2FA). This option will make 2FA mandatory for all organization users. It's easy to set up and automatically communicate to your teammates. Check our help article for more information.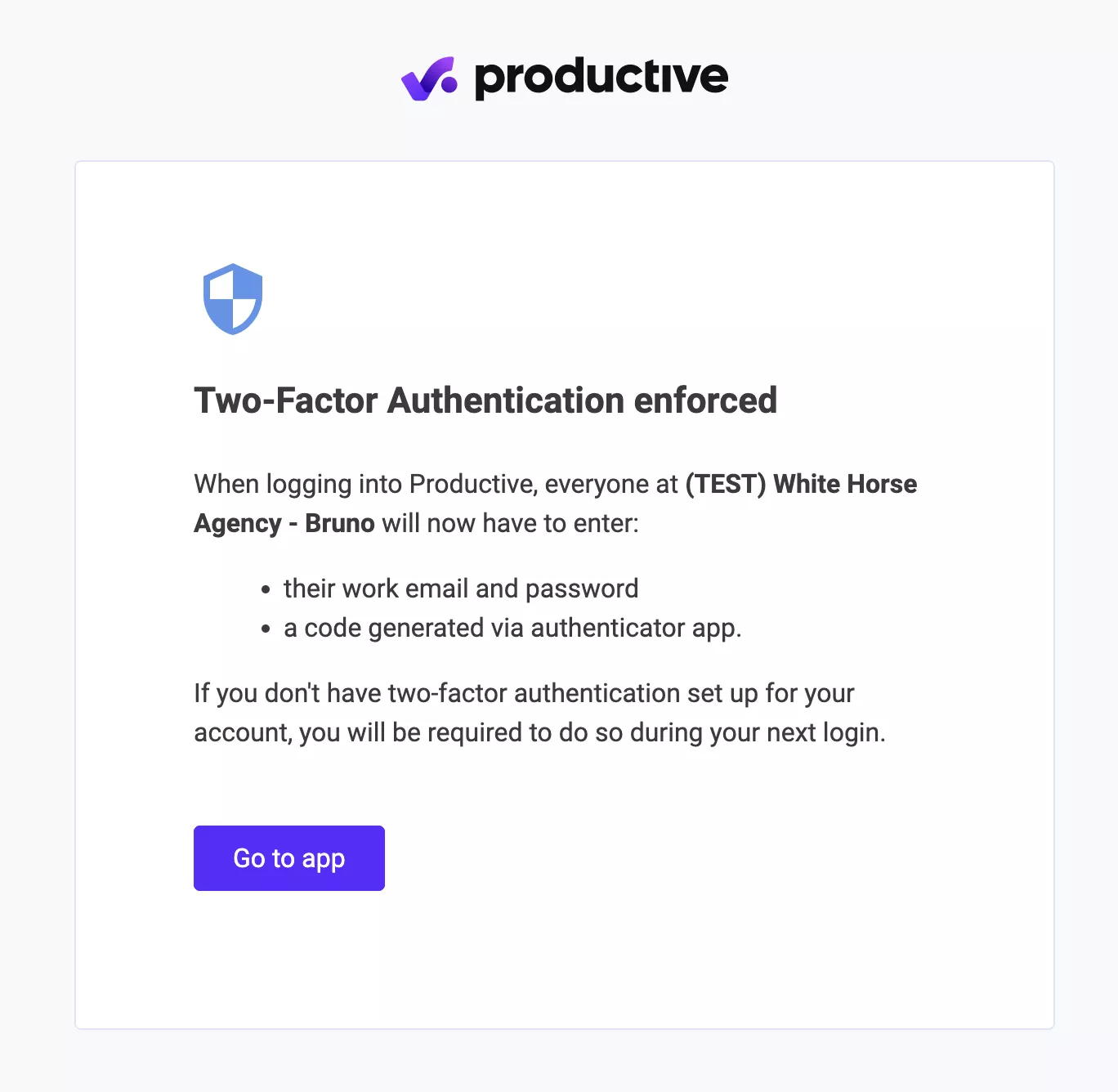 If you are using the Board view on deals – here's a piece of good news for you. We've added the sort option on Deals. You can sort your deals by any field you'd like.
In the next few weeks, we're excited to launch the following updates for you:
You'll be able to easily connect tasks with task dependencies to see which tasks are blocking others.
We're improving our Invoicing mode, and soon you'll be able to issue one or more credit notes for an invoice.
Another feature that's coming soon is Teams. You'll be able to create groups of Productive users and use a group to add more people to a project or subscribe to a task.
Updates are coming soon in Scheduling as well. You'll be able to add fields from insights (for example person's capacity and available hours) to the Scheduling.