Productive Monthly Updates: January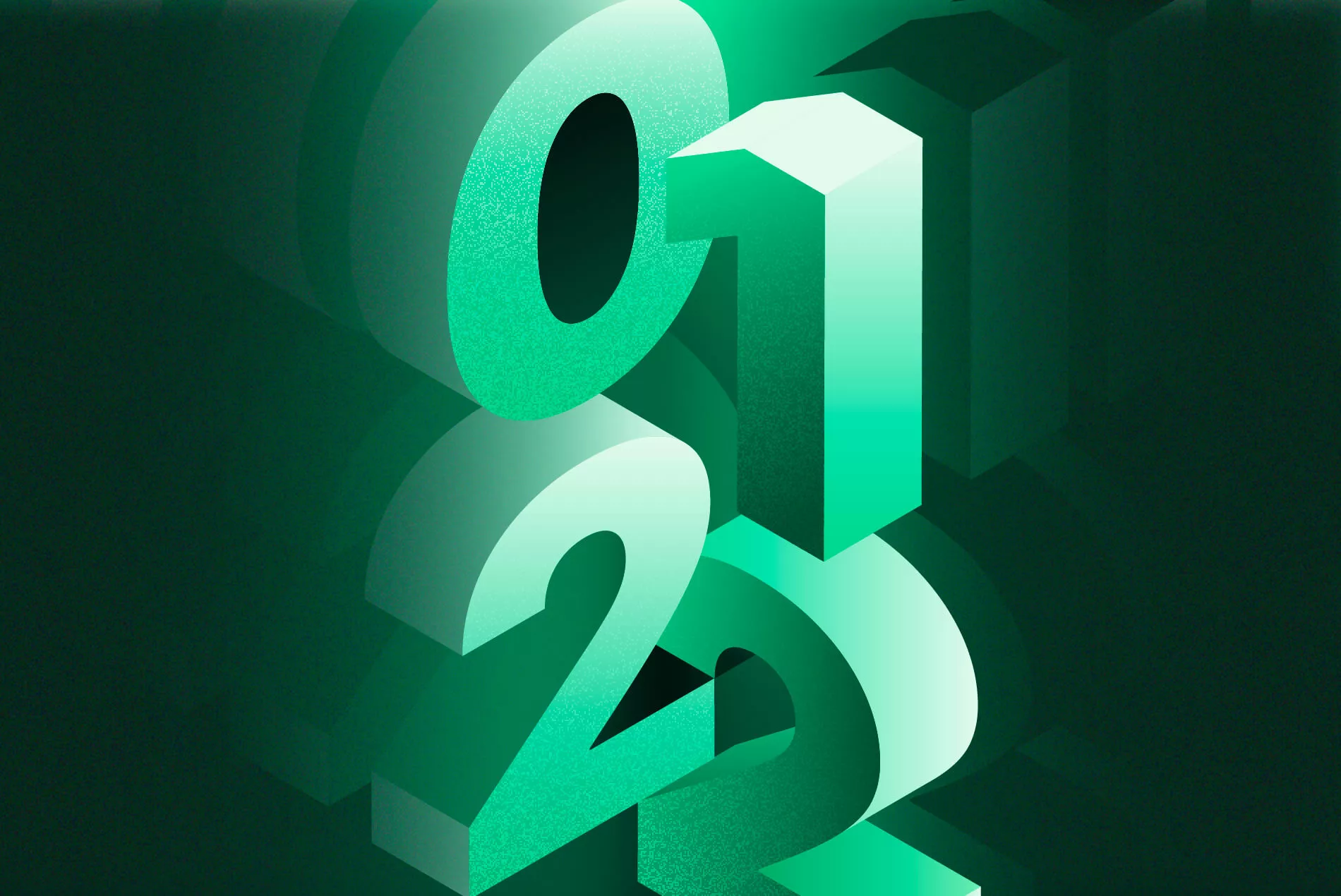 We Help Your Agency Reach New Heights
Switch from multiple tools and spreadsheets to one scalable agency management system.
It's been a busy start of the year here at Productive.
Feature-wise, we shipped a few big things and a nice batch of improvements over the last two months. 

Exciting updates are waiting for you in Productive's Projects, where you can start exploring Workflows.

Dive into our latest product updates straightaway!

Now, you can set up status fields and organize tasks with Workflows in Productive. Basically, workflows will help your tasks move in a particular way to get things done. 

You can choose different statuses for three stages of work:

Set up multiple phases within each stage and then filter and group by those phases. 

For example, if you still haven't started working on something, you can create custom statuses under the Not started category. Then, when switching to that task, you can select the new status you want. This will let you know which status your task is in. 

If you want to know more about using workflows in Productive, check out our latest webinar.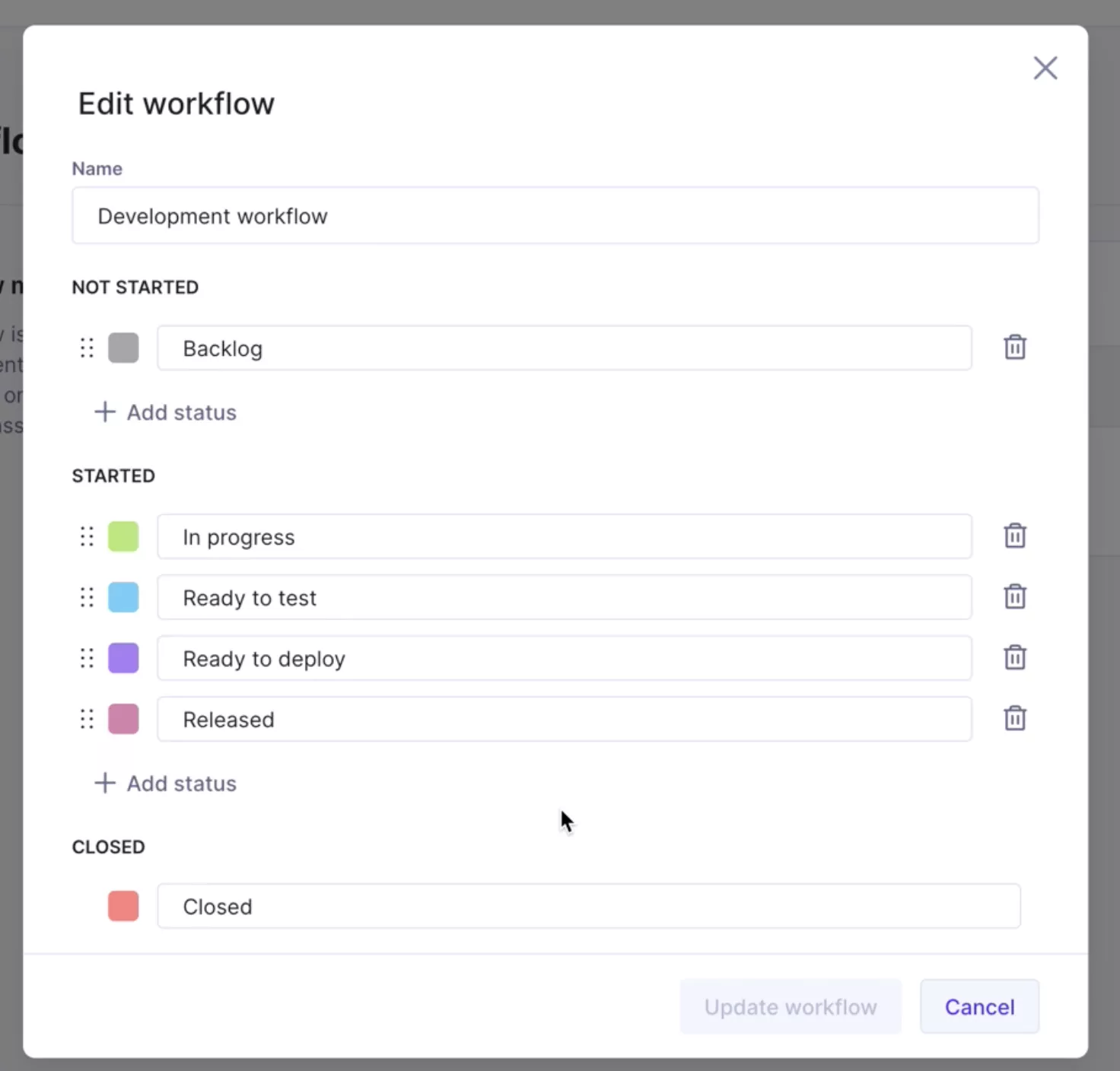 Set Up Rate Cards in Productive
An agency rate card is applied to a client project to gather data on project budgets and billing forecasting. Standardized rates help you set up your agency's services and set clear expectations for clients. 

In Productive, you can set rate cards up (and reuse them later) for Budgets and Deals. You can give a name to a rate card, edit it, and add prices to it once it's created. Also, you can define different rate cards for each client. 

Basically, with rate cards in Productive, there are two main steps:

Setting up or creating rate cards
Building your budgets using rate cards
Next, there are two types of rate cards you can create in Productive:
Default rate cards (otherwise known as standard rate cards)
Per-client rate cards (set as a special rate, when a new deal is signed with a particular client)
When adding services to a rate card, be sure to set:
the type of billing for the service (fixed, hourly/actuals, or non-billable)
the service and the name of that particular service
the description, quantity, and price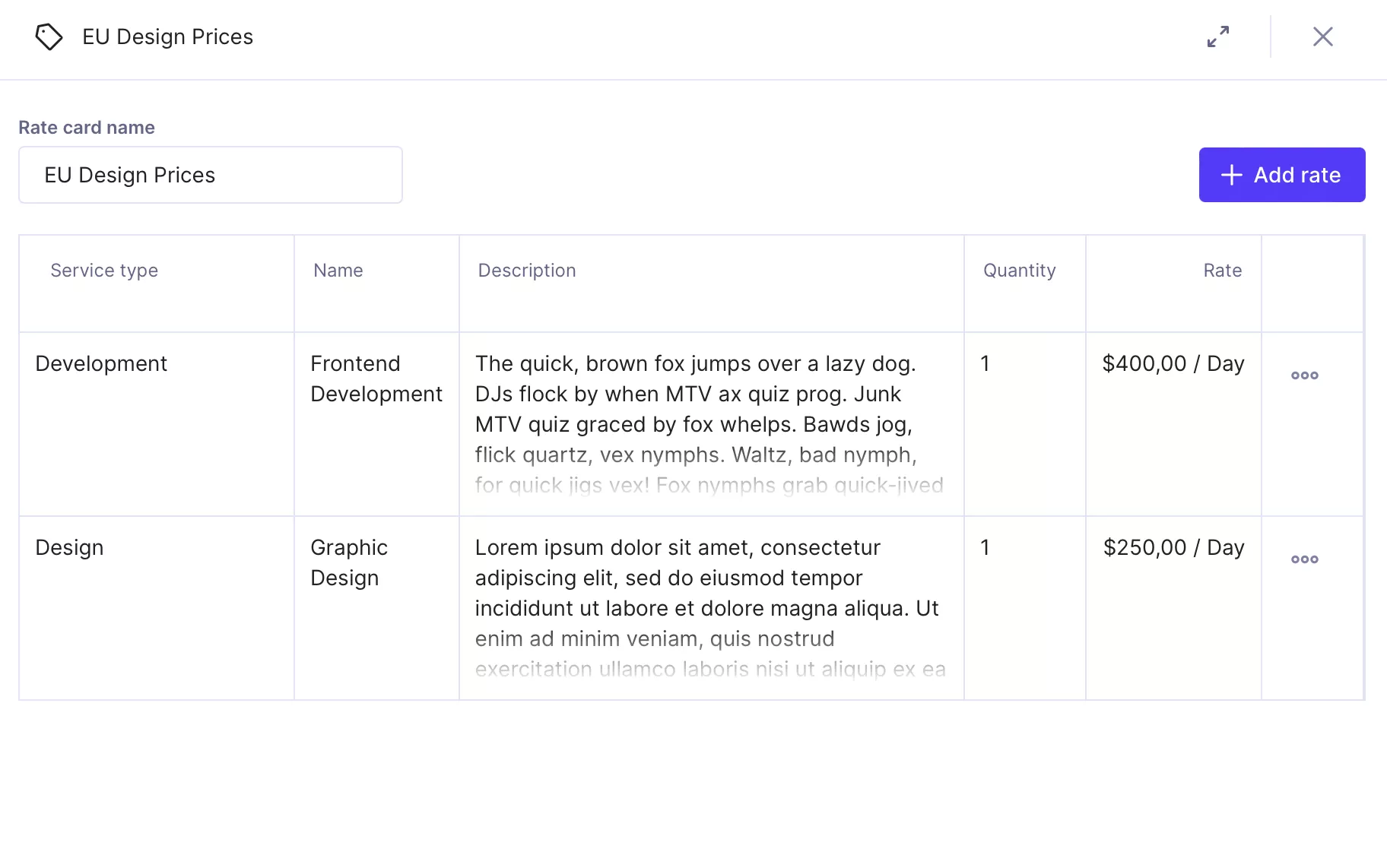 Pro tip: You can also import your rate cards from the .xls or .csv file. Soon, you'll be able to duplicate them in Productive! 

You can learn more about rate cards in this article and for setting up rate cards, check our help article.
Pre-built Reports for Every Project
With the Insights Library in Productive, you can create a powerful report and get the data you need with just one click. 

Now you can select a set of pre-built reports for each project.

There's no need to build the reports from scratch. Get information about "Open tasks by assignee" or "Project profit by service" and more for every project you run.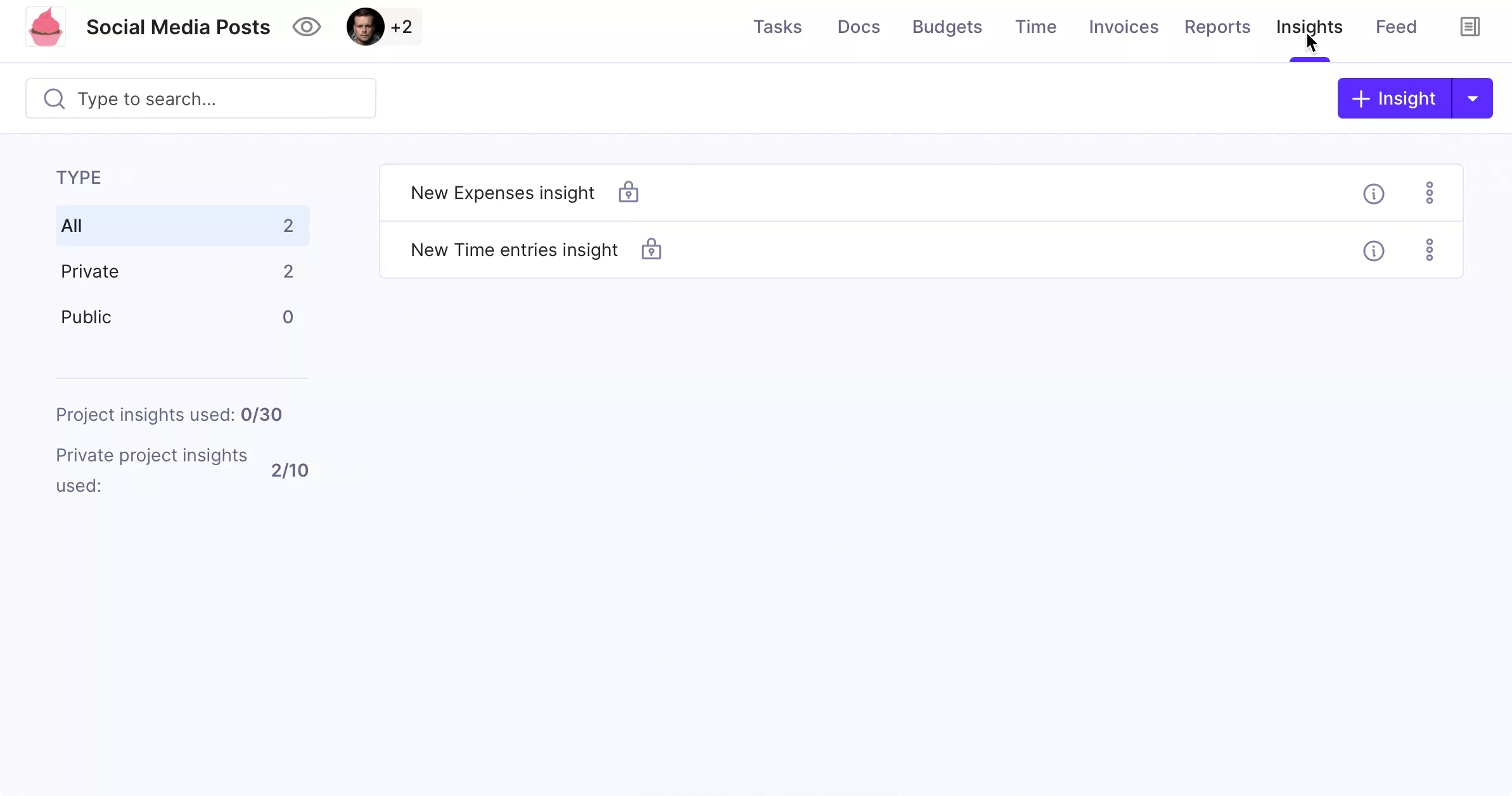 Admins Can Access Billing
To make managing seats and subscriptions easier, we enabled Admins in Productive to access the Billing section in Settings. Previously only the owners could manage seats and subscriptions. 

Admins can change Productive plans and manage seats. 
 
Check out this article to learn more about Productive subscriptions and managing seats.


All fields regarding time, such as initial estimates, worked time, time to complete, and similar will be aggregated in Tasks. The same goes for financial information such as revenue and potential revenue, as well as estimated time. 

It'll all be aggregated in the information pop-up above: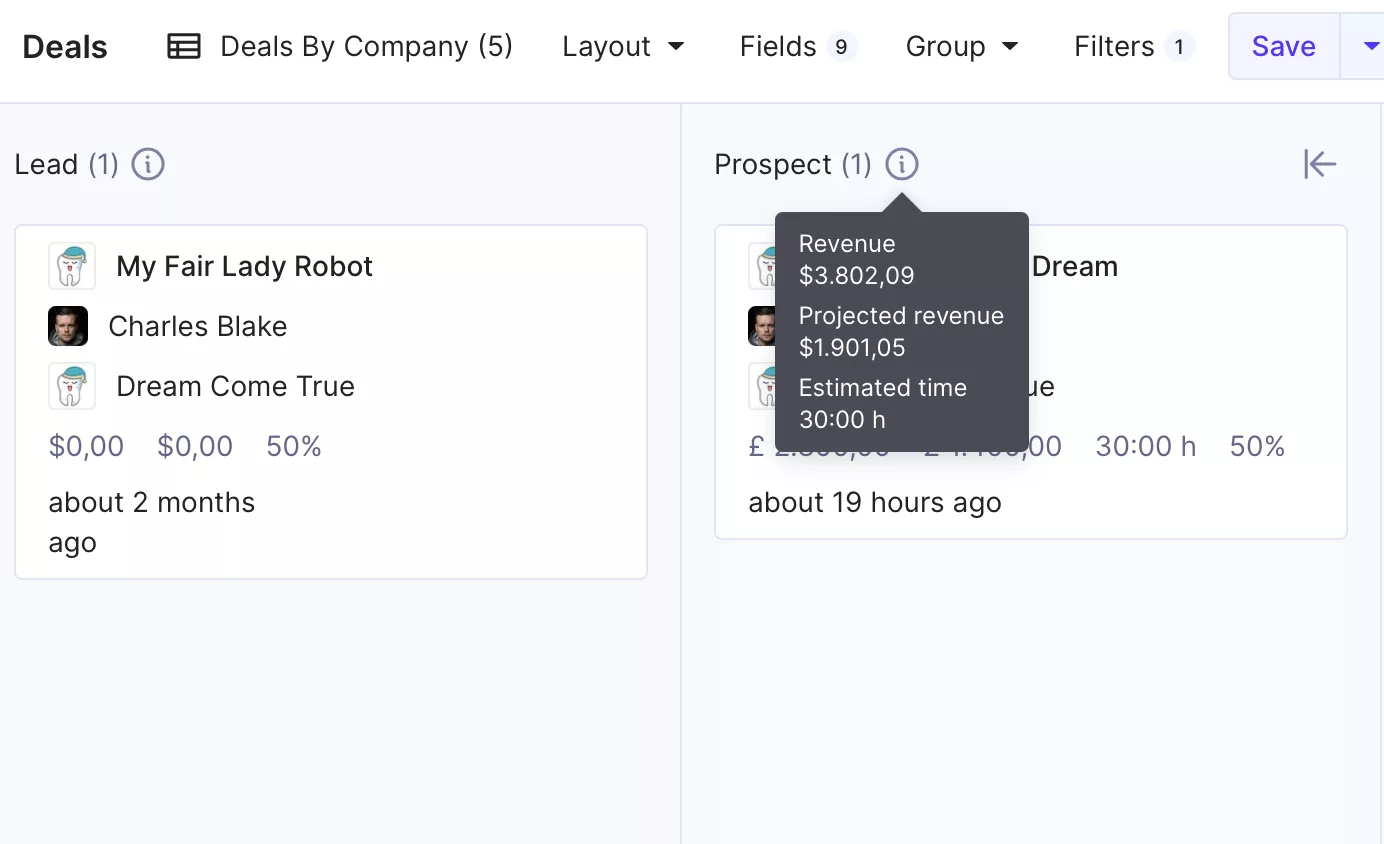 With the lock time entries feature, you can prevent retroactive time tracking in Productive. You can define a period where all timesheets from the previous week (or month) are locked, preventing your teammates from adding time to them.


This is also something new: each company is assigned a unique company code that's used for invoice numbering.

When a company is created, the first four letters of the company name will be used to generate the company code.
 
If there's already an existing company with the same first four letters, an additional number will be added at the end of the code to differentiate companies.



Now add time off management using the quick add button and request time off quicker.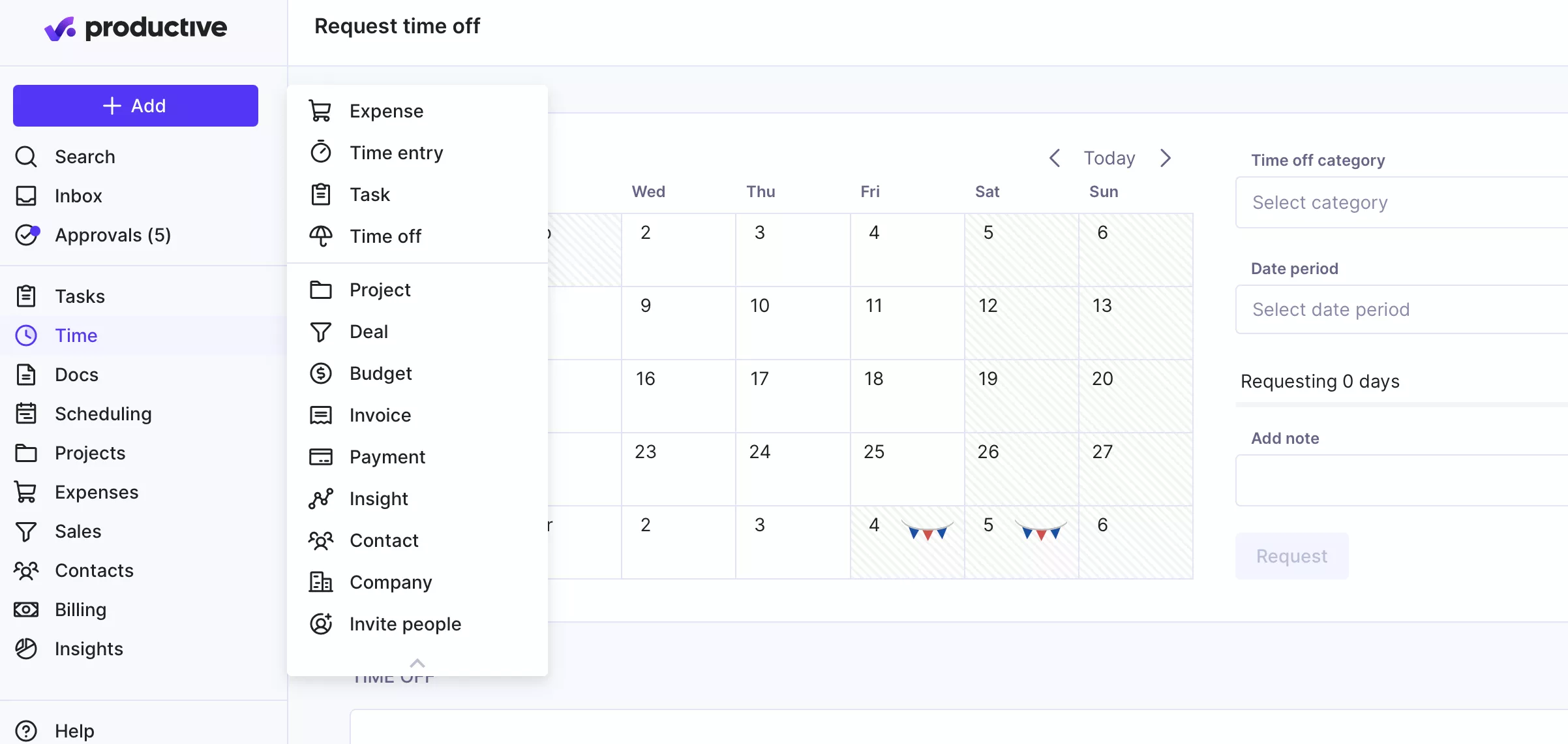 We introduced a sticky header in Insights, so you have a complete overview of your groups and filters while looking at your data if you have a lot of data in the insight.
Now, you can move tasks lists across boards.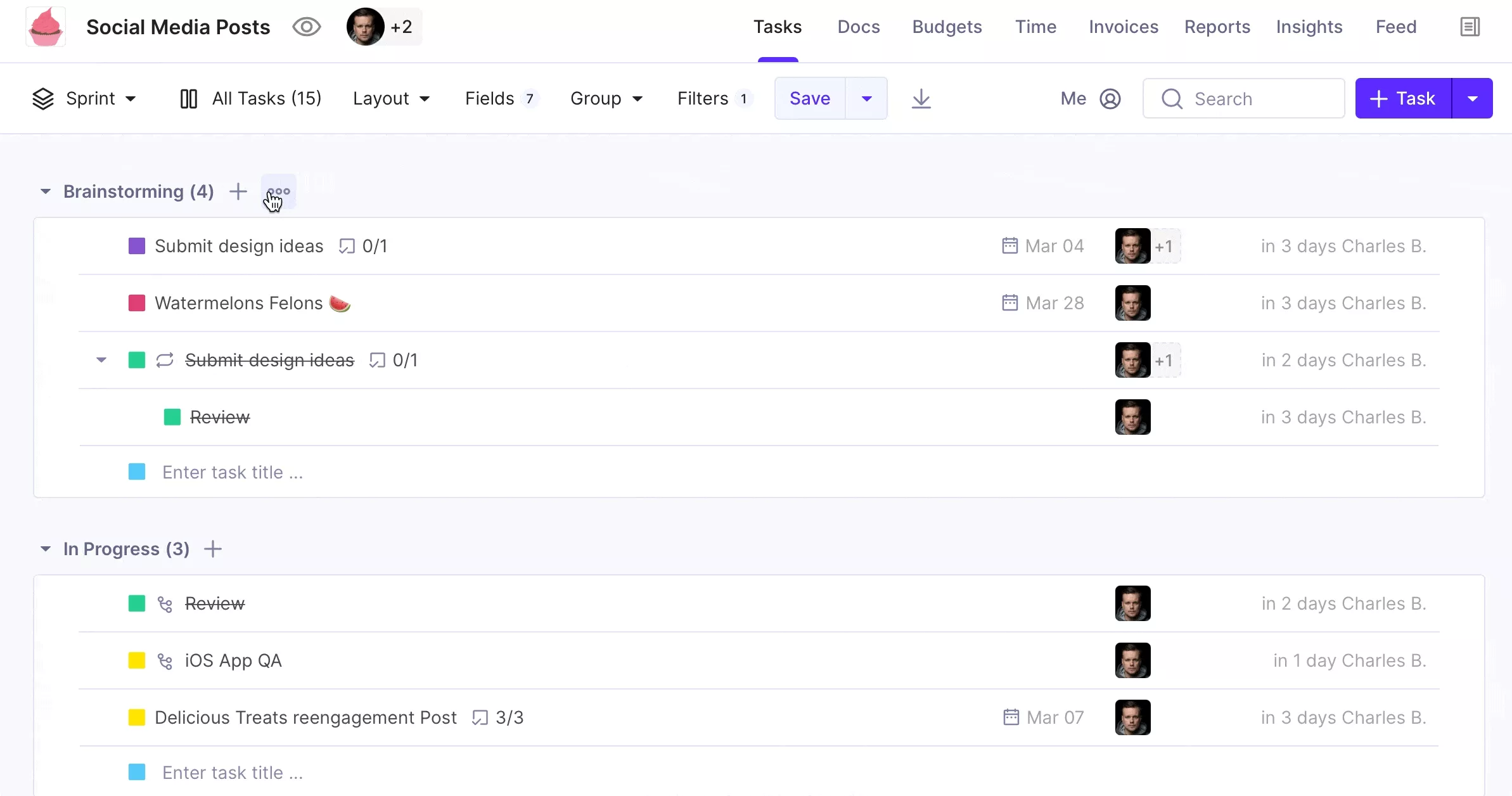 In the next few weeks, we're excited to launch the following updates for you:
We'll be introducing a multi-level dropdown to let you search and select the project, budget and service you're searching for with just one click when tracking time.
We'll be upgrading our Project Notes system to something new—it's going to be called Docs. Docs will offer more functionalities around writing and organizing documents in Projects and more. You'll be able to collaborate in real time, rearrange and sort notes the way it suits you and your teammates best!
We're improving the full-search feature to give you even more relevant results.
Soon, you'll be able to restore services you've deleted from a budget and related time entries and delete project boards and lists and restore them from the Recycle bin.
In a next few weeks, you'll be able to easily connect tasks with task dependencies to see which tasks are blocking and waiting on others.
You'll be able to prepare your invoice in the draft without the invoice number and check out any mistakes before finalizing it.