How To Create and Manage Rate Cards For Your Agency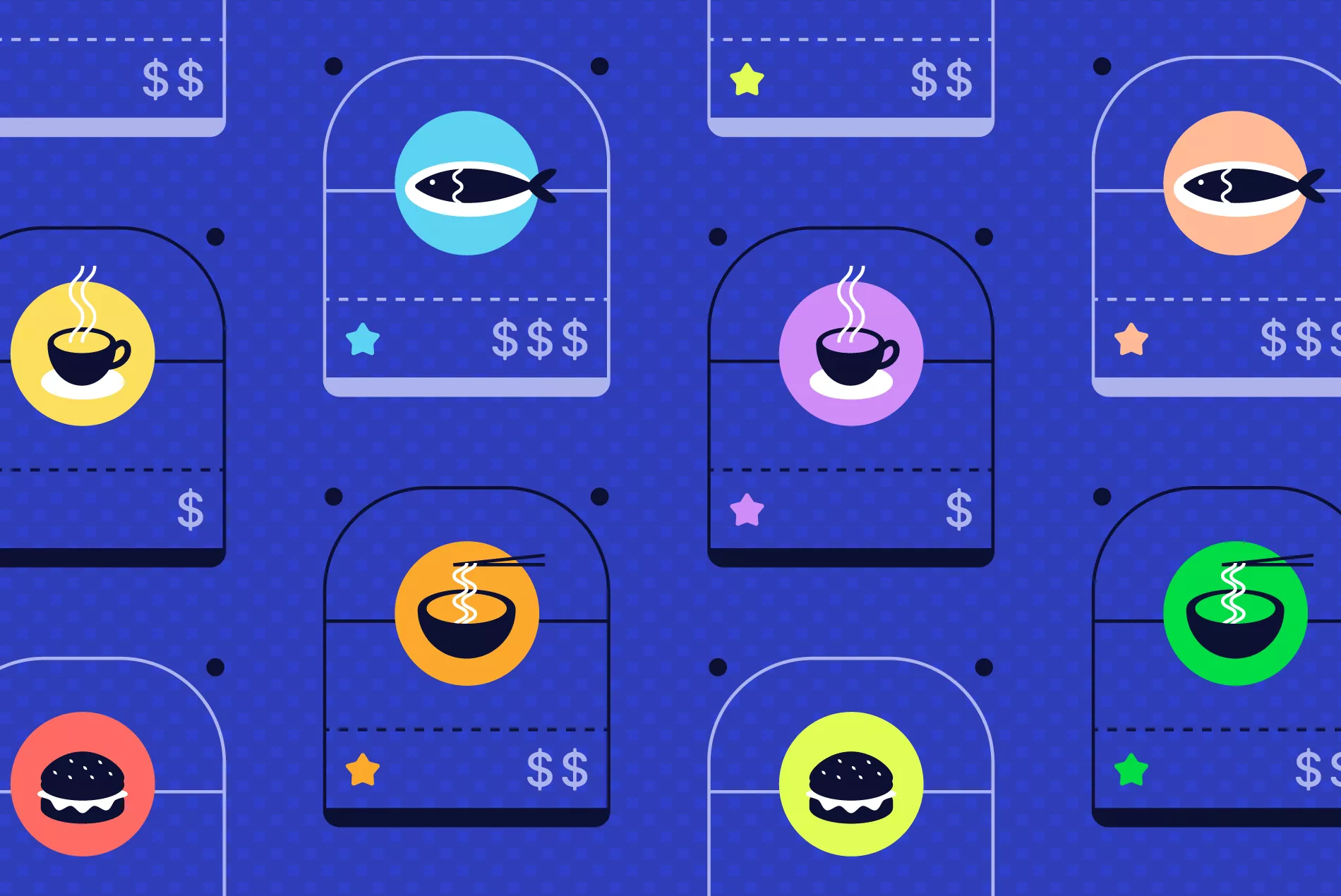 We Help Your Agency Reach New Heights
Switch from multiple tools and spreadsheets to one scalable agency management system.
You may have just started working at an agency and you're asking yourself: what are rate cards?
In short, an agency rate card is applied to a client project to gather data on project budgets and billing forecasting. Rate cards then play a key role in your agency's financial reporting.

Keep reading to learn:
how important agency rate cards are
how to set up a standard (default) rate card for your agency
the top three challenges agencies face with rate cards
how to manage rate cards in Productive
The Importance of Rate Cards
So, you've heard a bit about rate cards. But how important is managing rate cards in an agency? You may also be asking yourself how properly managing rate cards can influence the success of your agency. Very much so.

Rate cards can set your agency up for financial success. With your rate cards established, used, and regularly updated, you'll eliminate the probability of clients trying to lower your proposals, for one.

With standardized rates set for your agency's services, you'll also set clear expectations for clients. Later, that will positively influence communication, and projects should end out more successful.

We've already talked about how much you should charge for your agency services, but now we go through agency rate cards in general (and how they're set up in Productive).
How To Set Up a Standard Rate Card For Your Agency
There are a few key things to think through when setting up rate cards for your agency:
Will you establish rate categories (e.g. standard i.e. default rates, discount rates, rates for non-profit clients, or last-minute job rates)?
Will you establish staff or blended rates? Will your agency's service rates depend on different staff members who have significant cost differences?
Do you already know the total cost of your Full-time Employees (FTEs)? You need to include both salaries and benefits to get that cost.
Do you know your agency's overhead cost per employee? This is calculated by dividing your agency overhead costs by your total cost of all your Full-time Employees.
Now let's go through each in more detail.

1. How to decide on rate categories

Depending on the variety of services your agency offers, you'll decide whether or not to come up with different rate card categories. Maybe having just a standard rate won't cover the costs of taking on last-minute jobs. Some typical rate categories are standard rates, last-minute or rush job rates, and discount rates.

2. Choosing between staff rates and blended rates

Consider choosing between different staff rates or one blended rate by looking into cost differences per employee. Many times media or PR agencies use staff rates, but that doesn't mean that your agency necessarily needs a staff rate. Blended rates are used mostly in digital agencies or full-service marketing agencies, for projects where multiple employees work on the same project for a specific amount of time.

One thing is for certain: applying both staff rates and blended rates can be more complicated to manage. 

3. How to create a profitable rate card for your agency

Once you figure out your total cost of Full-time Employees and your overhead cost per employee, markup the amount you got by 20%. And there you go.
The Top Three Challenges With Rate Cards
Setting up a rate card for your agency can be simple, but managing them correctly isn't always as easy. As time goes by, your agency will most likely face the common challenges that occur with rate cards. We highlight the top three challenges:

1. Outdated agency rate cards

An industry best practice is to update your rate cards annually. Why? Because your agency's biggest expenses (salaries and overhead costs) usually change on a yearly basis, if not even more frequently. To make sure that you're staying profitable and are still competitive in the market.

2. Inconsistency in applying established agency rates

From time to time, we're all guilty of offering an ad hoc discount or worse—even doing some work for free to save a client or project. While we are in the business of offering services, it's vital to stand by your rate cards.

3. Updating agency rate cards in one place only

To avoid these common obstacles altogether or notice and tackle them on time, you'll need to manage rate cards in an agency management tool. The main benefit of updating rate cards in one place is evident: everyone has access to your agency's latest service rates. There's less confusion as to how to charge services.

So, how can you set your rate cards up in Productive?

How To Manage Rate Cards in Productive
Setting up or creating rate cards
Building your budgets using rate cards
Default rate cards (otherwise known as standard rate cards)
Per-client rate cards (set as a special rate, when a new deal is signed with a particular client)
the type of billing for the service (fixed, hourly/actuals, or non-billable)
the service and the name of that particular service
the description, quantity, and price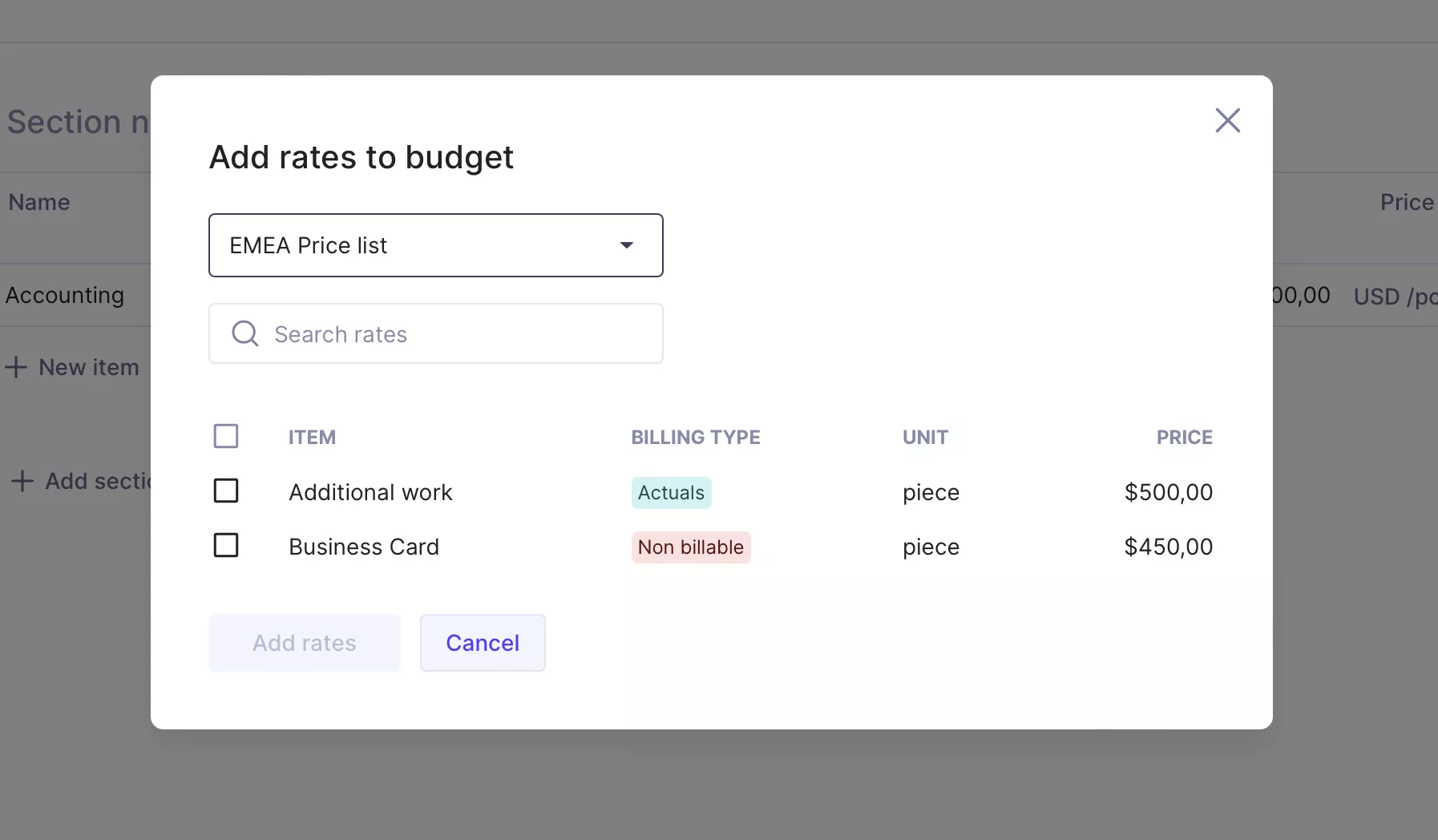 Set Your Rate Cards Up in Productive
Maybe you're part of a software development agency. Maybe you work in a digital marketing agency. Depending on the type of agency your run, your agency rate cards will differ, too. What's key is to standardize your agency's service rates and have your teammates update and follow those rates to maintain your financial health. To learn how to set rate cards up in Productive, contact our Sales team.