Introducing the App Marketplace (BETA): Do More With Your Favorite Tools in Productive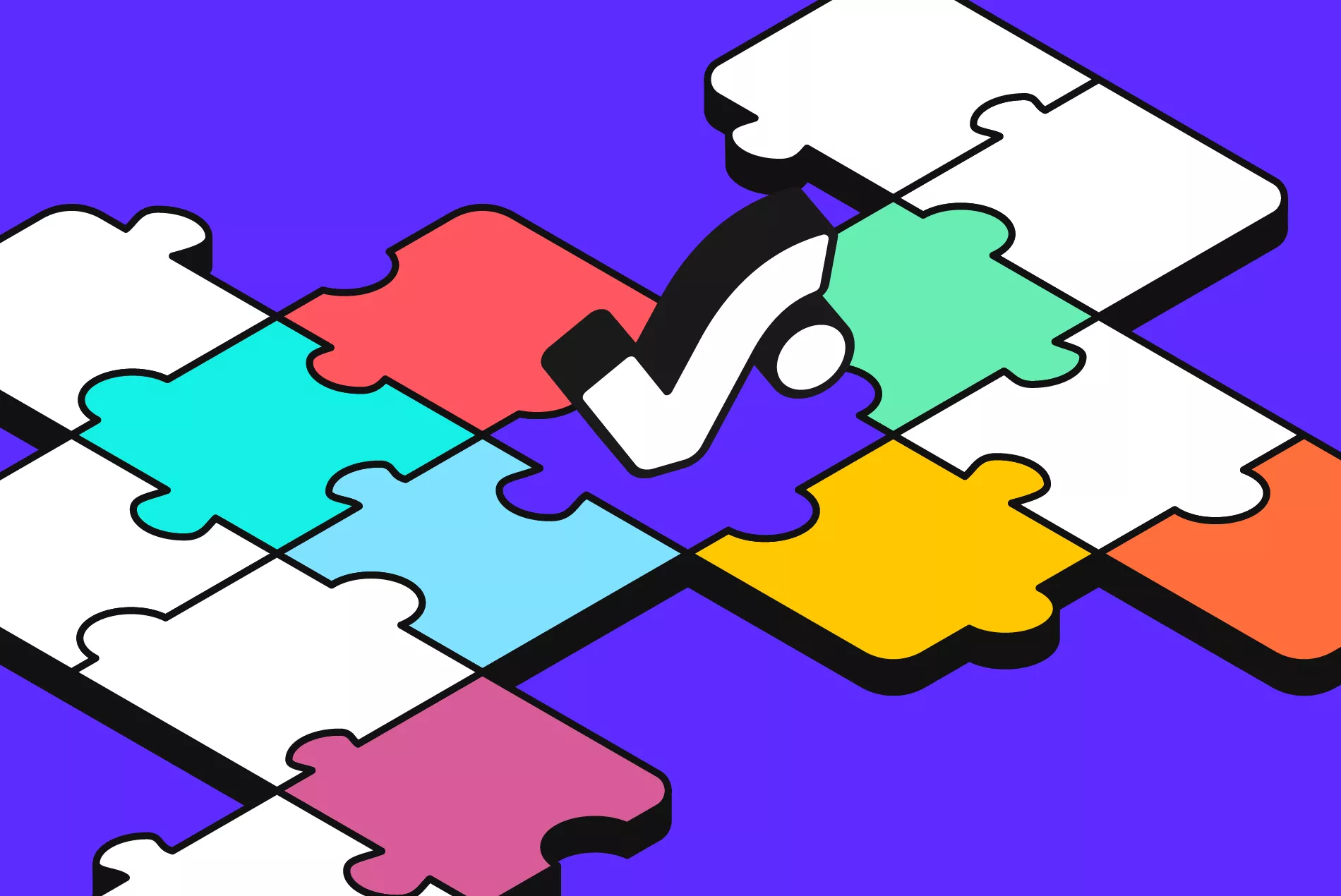 We Help Your Agency Reach New Heights
Switch from multiple tools and spreadsheets to one scalable agency management system.
Using multiple platforms is a reality for most businesses.
Productive already seamlessly connects with many popular accounting tools (e.g. Xero, Quickbooks) and keeps your meetings and conversations in one place, like with the Google Calendar and Slack integrations.

That's why we're excited to announce that we're expanding our catalog of integrations with the launch of Productive's App Marketplace, which allows you to connect your Productive account to even more tools than before.

Let's take a look at what has changed.
Previously, the integrations were divided in two distinct categories:

Organization integrations (can be used on a company level, such as Xero or Zapier, and are visible to respective roles)
Personal integrations (each person has to add the integration for themselves, like his/her Microsoft Calendar or Slack)
Now, the design of the App Marketplace is divided into several categories, allowing you to easily find the exact app you need: 
Also, your current apps are listed under "Connected apps", you can check out what's been added lately and see what other customers are loving right now: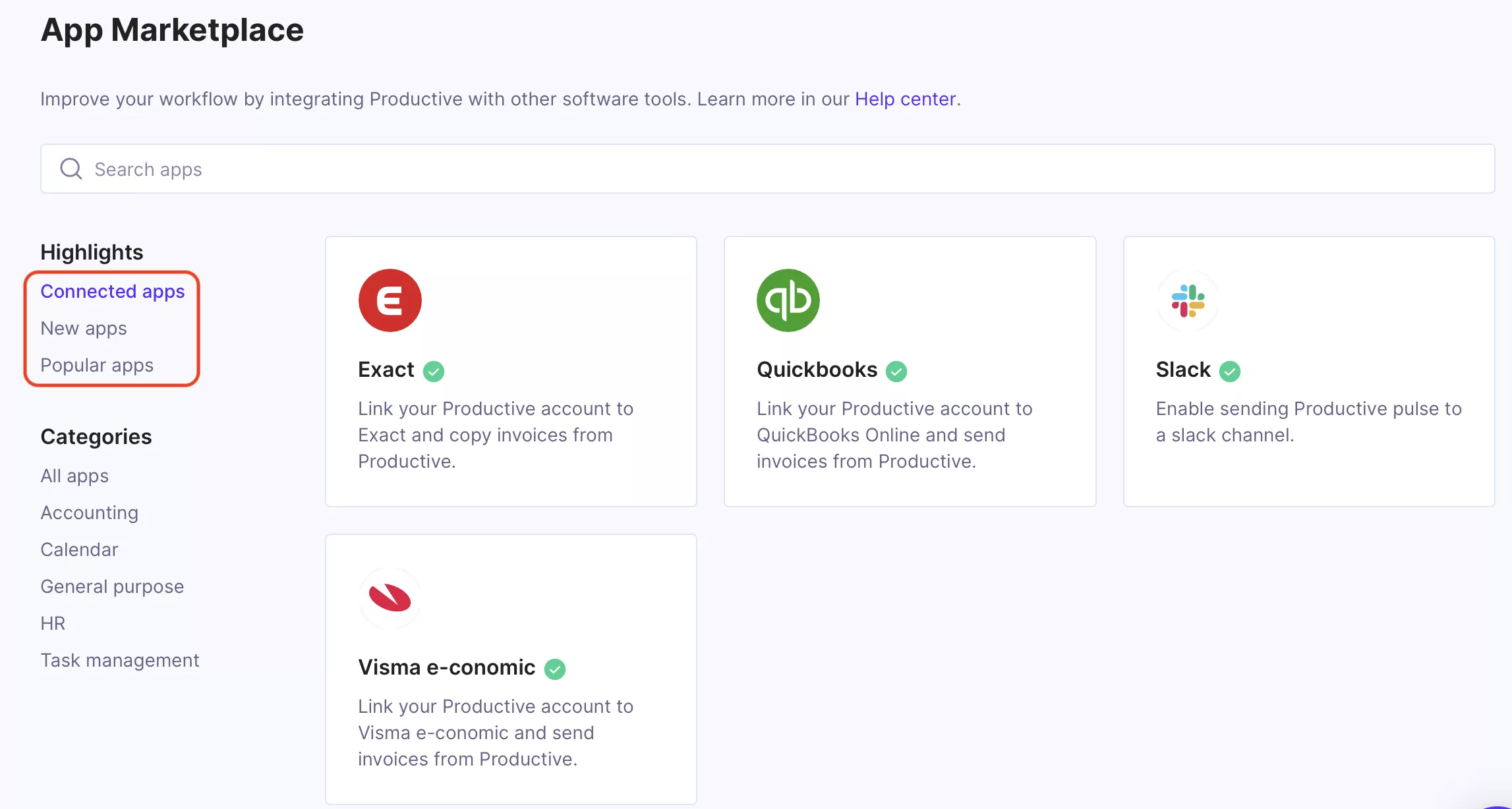 For each integration, now you'll get an overview that explains how the data is synced. For example, invoices need to be sent to Xero manually, but once they're there, payments are synced automatically: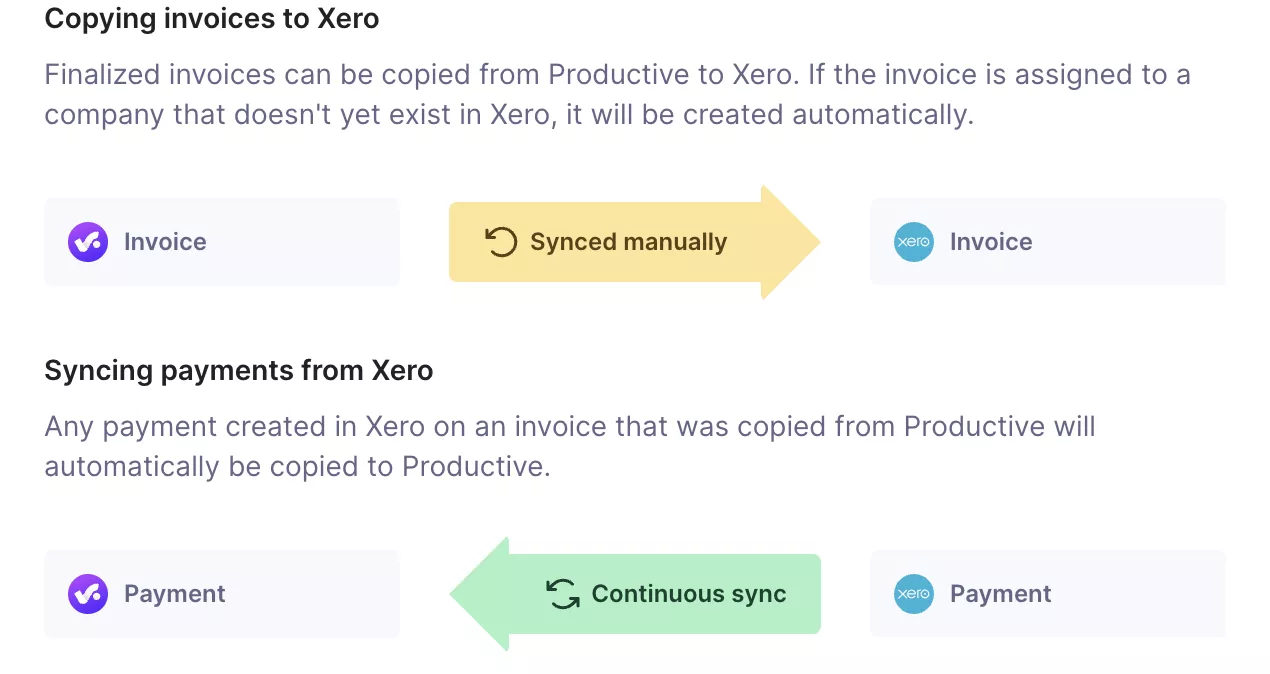 More Integrations Available
More apps than ever are available in the App Marketplace as well, starting with the launch of BambooHR:

Absence types in BambooHR are created as time off categories in Productive
Absence periods in (if approved) are then synced as time off periods to Productive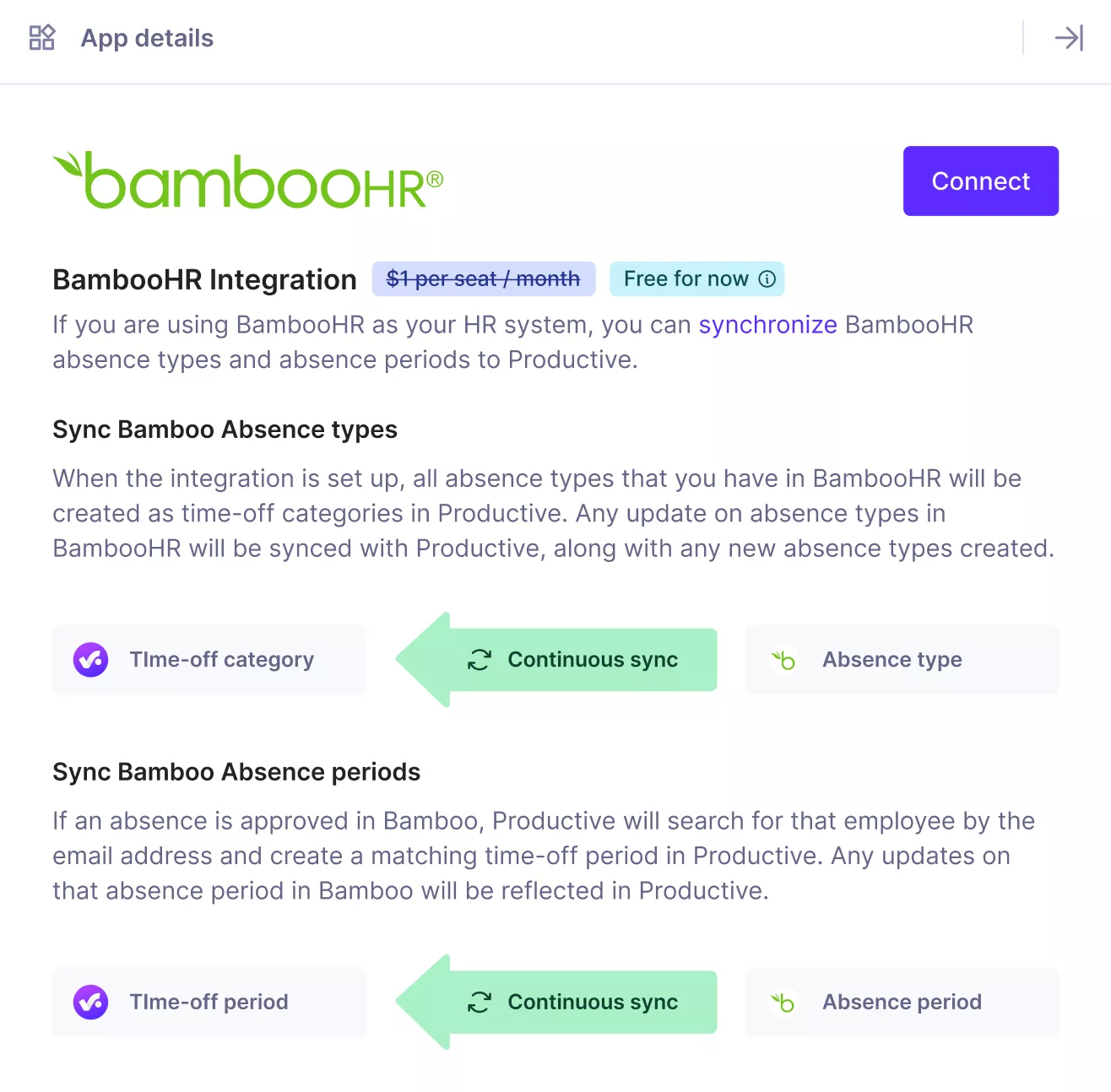 And if you don't see your favorite app among these, you can always request it from our team: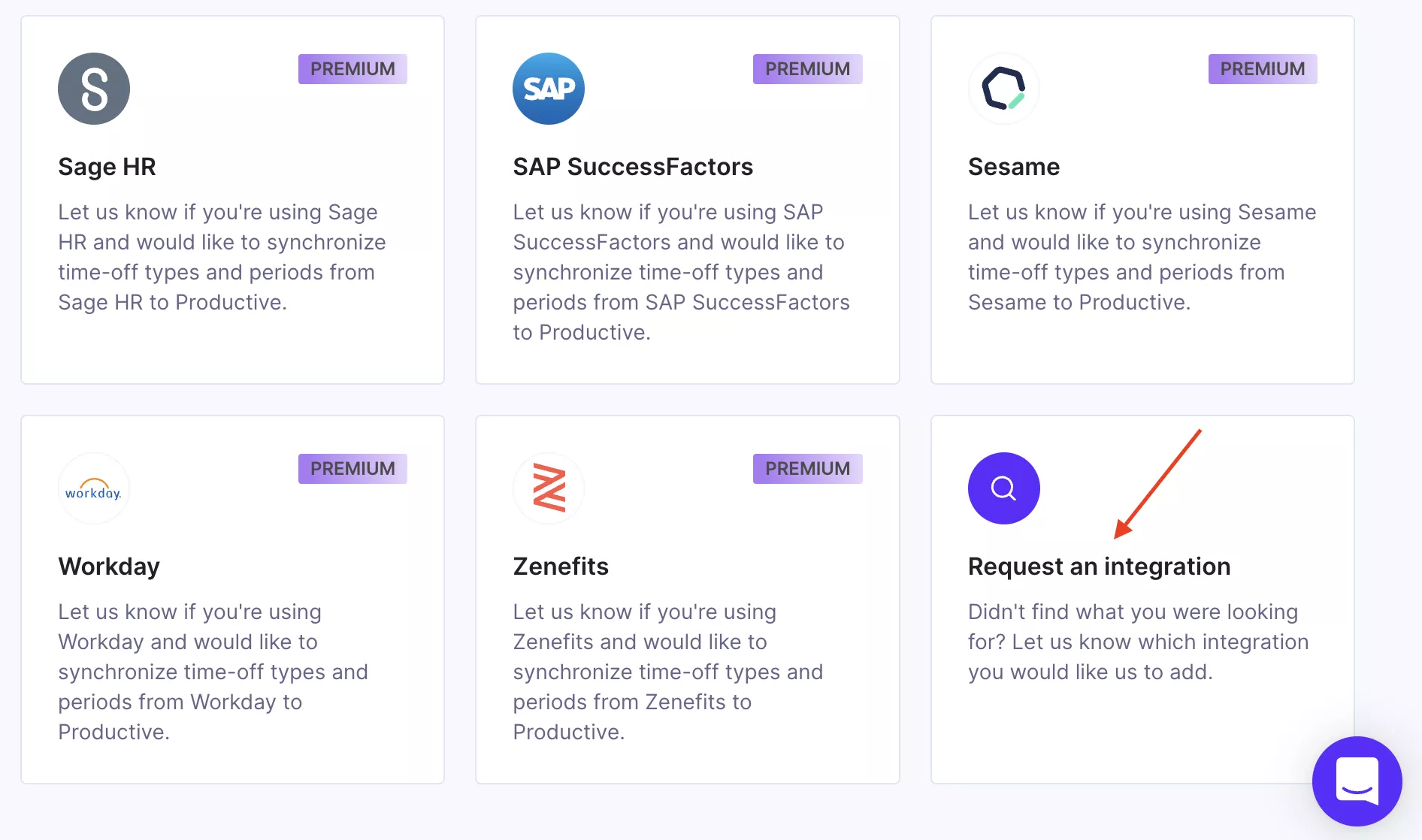 We're also working hard to add an integration with Hubspot to the App Marketplace, but more on that soon.
The App Marketplace is available starting today for all customers in the Beta Program and will be launched in full later this fall. If you have any questions, please reach out to our customer support.