Desktop App for Mac and Windows
If you're one of those people who gets swamped with countless browser tabs and prefer a desktop app over their browser versions any day of the week, we have some great news for you.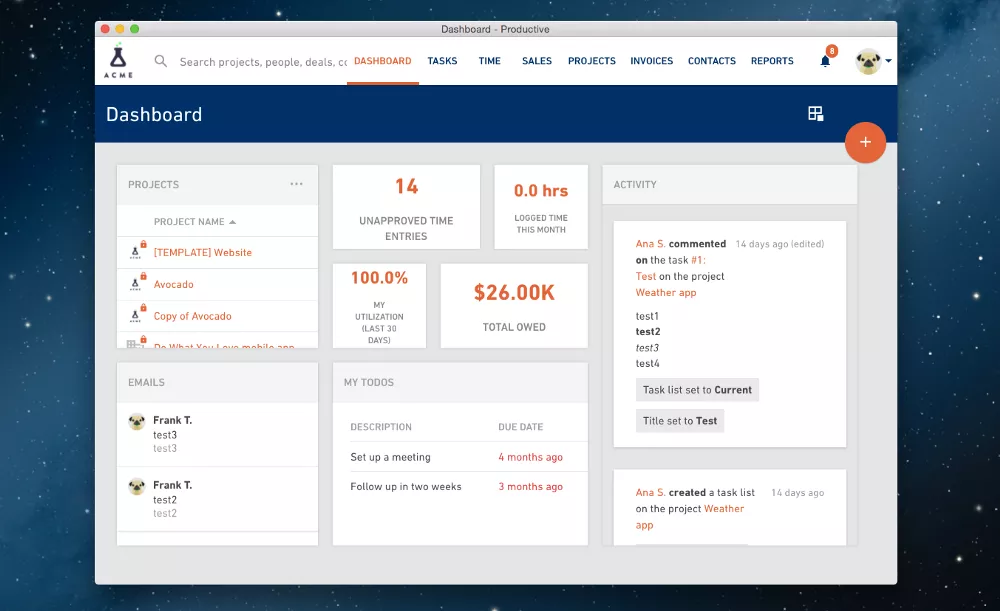 You'll get all the benefits of a standalone app like a tray/dock icon for easy access and unread notifications badge or be using alt+tab/cmd+tab to switch between top-level windows without using a mouse. This all while still having all the features the browser version offers.

If you would like to give it a try, go to the Productive homepage, scroll to the bottom of the page and download the desktop app for your PC or Mac.
Unlock Your Agency's Full Potential
Try out our all-in-one agency management software on desktop or browser today.