Is Your Business Branding? Keep It Profitable
Deliver your studio's entire workflows through Productive. Start by sending out proposals and mapping out resources and end with project delivery and billing.
End-to-end Agency Management
One scalable platform for design studios of all shapes and sizes.
Focus on
Profitability
Run each project like a separate P&L.
Full Onboarding and Support
We help you set up your first budgets and import your data.

From Briefing to Design and Production to Billing
Switch from multiple tools to one scalable agency management platform.
Fixed-price, Hourly, or Mixed? No Problem
In Productive, build budgets however you want.
Set Up Your Agency's Retainer Work
Use Productive's recurring budgets to
easily manage your retainers.
Who's Overbooked and Who Needs More Work?
Balance your team's workload and assigned tasks. Learn who's overbooked and who can take on more work by casting an eye on heatmaps. Check who's on vacation or sick leave.
Actual Utilization by People
Monitoring staff utilization can help you maximize the profitability of your projects.
See Where Profit is Coming From
Understand where profit is coming from and get granular on projects, clients, employees or industries.
Eliminate Hours Spent on Invoicing
Automatically track invoiced amounts and be confident you've billed everything you need. Simply generate invoices using tracked time on billable services.
Does Any of This
Sound Familiar?
Shape Your Design
Agency's Future
Switch from multiple tools to one scalable agency management platform.
Connect Apps and Deliver Projects Faster
Integrate with the rest of your business tools like JIRA, Slack, or QuickBooks and deliver projects faster.
Key Benefits for…
High-Performing
Agencies Rely on
Productive
Resources for Design Studios
We bring you the ins and outs of how to best
manage your design studio in Productive.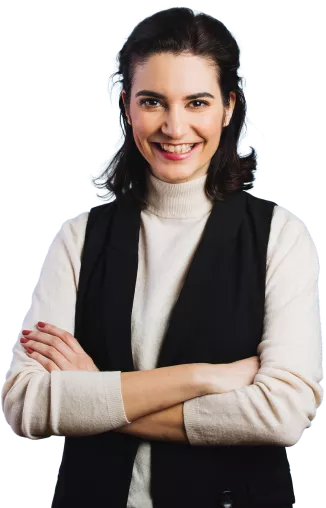 Need an end-to-end agency management tool?
Get in touch with us.