Agency Operations Manager Key Roles and Responsibilities In Productive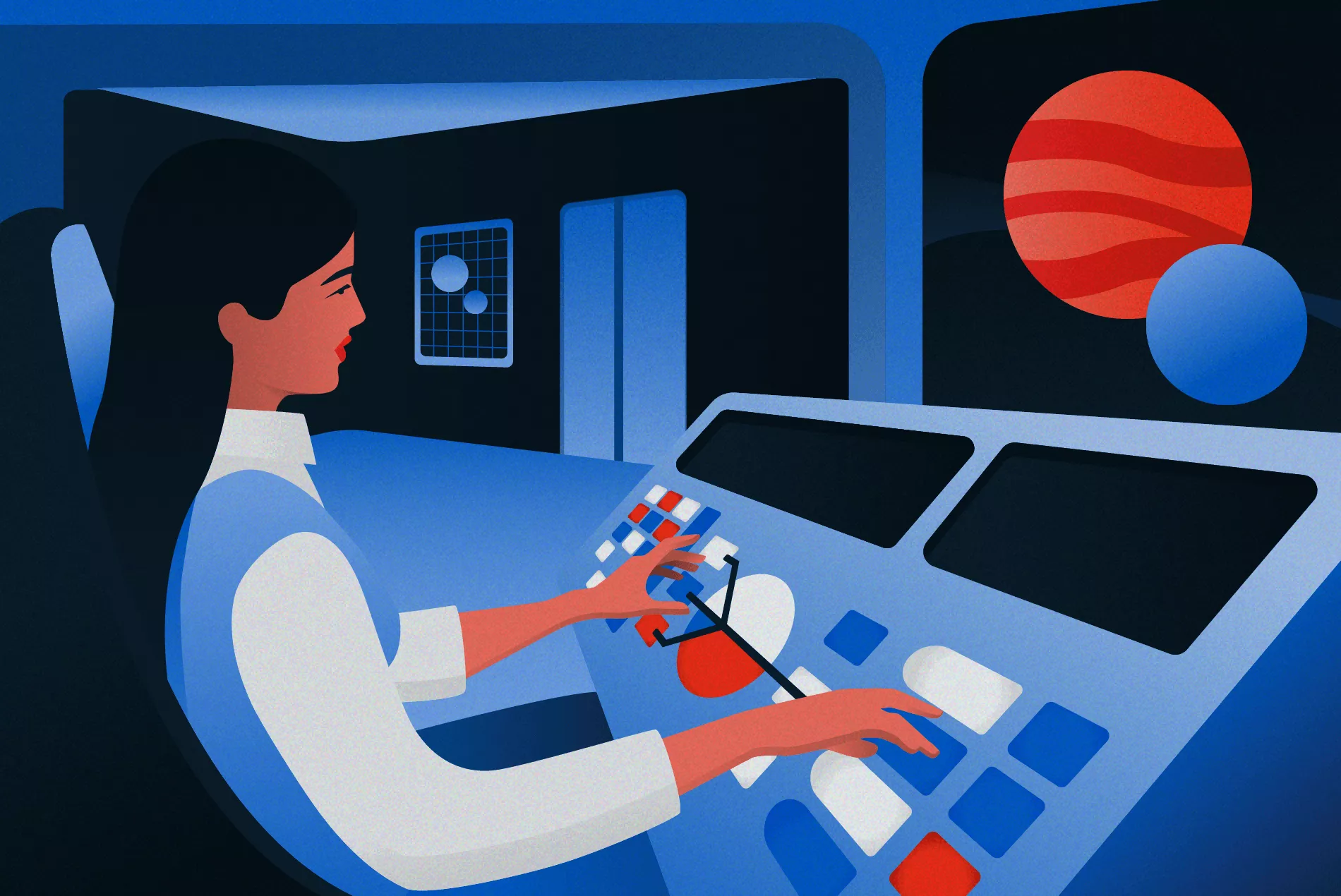 We Help Your Agency Reach New Heights
Switch from multiple tools and spreadsheets to one scalable agency management system.
Repeat after me: operations management. 

Easier said than done, right?
To lead a successful agency—be it 20 employees or 100, specialized in marketing or development—effective operations management is pretty much a life-or-death matter.

While some may simply know agency operations management as project management, at the end of the day, the activity boils down to delivering services in the most efficient way possible. In other words, successful operations management should positively impact your bottom line agency profitability. If it doesn't, you're doing something wrong.

Being an end-to-end agency tool, we know a thing or two about ops management. 

Below, we've gathered knowledge and experience on the topic. That includes success stories from our customers, too. Keep scrolling for a detailed breakdown of the key roles and responsibilities, best practices and greatest threats of agency operations management. Also, peek into how operations managers can benefit from Productive's Sales, Resource Planning, Project Management, Budgeting, and Reporting features.

What Does an Operations Manager Do In an Agency?
Usually, operations managers have a background in business studies, such as business administration or management. But operations manager roles and responsibilities vary, depending on the industry you're in. 

For instance, if you're working as a business operations manager in a factory that produces pasta, you'll probably be most preoccupied with how efficiently your machines are working. A smaller part of your job will be focused on balancing your factory workers' workloads. 

So what does an operations manager do in an agency? 

The short answer: it depends. 

The long answer: your main function will be to manage resource planning and organizational work, oversee high-level human resources needs, and communicate with Management and Finance. Sometimes called a chief operating officer, an operations manager in an agency is a key part of management and very important to human resources. 

If you work in a bigger agency, you'll probably be working closely with project managers or account managers to ensure successful project delivery by balancing workloads according to skills, time and budgets.
Vedran Marušić, operations Manager, typeqast
Dealing with operations is always complex. I'm the bridge between Sales, delivery, and hiring. I need a clear overview of our capacity at all times. I also need to be able to plan for the future. Productive gives me an instant answer to questions such as: are we on track? How much more work do we have on that project?
Is an Agency Operations Manager the Same as a Project Manager? 
Some duties of operations, traffic managers, and project managers will overlap, and in certain agencies, the role of an operations manager will share responsibilities of the mentioned roles.

But no, an agency operations manager is not the same as a project manager.

Each day, agency operations managers are responsible for monitoring and improving overall agency efficiency. Some of the key responsibilities and roles that agency business operations managers perform are: 

High-level resource planning and making strategic resource management decisions
Developing, implementing, and reviewing operational procedures
Working closely with project managers or account managers in overseeing budgets, utilization, profitability and other agency KPIs
Reporting to senior management

Making sure that all employees are tracking time
Assisting the human resources team with recruitment and promoting culture that encourages top performance
But most ops managers will have a good mix of analytical and social skills, such as: 


Excellent communication and interpersonal skills 
Analytical skills that help turn data into the right decisions
The ability to stay calm and focused under high levels of pressure
Let's zoom in on the most important activities.


As an agency operations manager, you can't do quality resource planning without understanding project requirements. You'll work with project or account managers to plan out who will work on which project and when. Project managers will decide on time estimates and evaluate team availability, while you'll be in charge of shifting resources around from a higher level.

2. Monitoring project progress
Even though operations management isn't equivalent to project management, you'll still need to regularly check in with project managers to answer: what was the input and what is the output? Many times colleagues will take unplanned sick leave or request vacation. Scope creep is real, too.   
3. Time and cost monitoring
Time equals money, so time management also includes cost monitoring, i.e. overseeing budgets with project managers. How are the resources you chose to work on certain projects performing? How does their performance affect profitability? Meeting deadlines is by default non-negotiable, though we all know how that usually goes. To keep clients happy and see profit from projects, monitoring how agency time is being spent is crucial.
4. Collaborating with HR on hiring needs and time off management
With regularly tracked time on each project, it's much easier to collaborate with human resources and make hiring decisions based on data, especially if certain projects are asking for a lot of overtime from your teammates. 
5. Reporting to management
Having tracked time doesn't only help with hiring. Real-time data that comes from time regularly tracked time on services, plus having your overhead costs and other expenses calculated into your profitability metrics all help management navigate further on. You'll know when you need to charge more, increase budgets, or offer discounts to clients and use historical data to improve agency operations management in the future.

Again, depending on the size and type of agency you're working at, operations management activities will vary. Similarly, key pain points and challenges are different from agency to agency, but we've covered the three common ones, nevertheless.
Luka Višić, Operations Manager at Infinum

The flow around approving and managing schedules is complicated in our agency. With over 350 employees, there are many people who need to be informed about time off, and having that in Productive now is going to be a big money saver in terms of overhead costs.
Agency Operations Management – Best Practices
1. Maintain an honest approach towards teammates and clients
Set clear expectations towards teammates and clients and be realistic with deadlines. Before your agency commits to a new project, also make sure to add in buffer time. This will help your agency to deliver high-quality output. 

2. Regularly ask for workload updates from teammates
Touch base with project managers and teammates on a daily or weekly basis to follow up on progress and understand how resource planning can be optimized. 

In operations management it's important to do regular audits after a project finishes and take time to improve organizational processes and procedures. What went well? What didn't? What could have been done differently? It's crucial to carve out that time and measure what can be improved for next time.
Amy Nichols, Director of Operations and Productive Champion at Seven2 

I would say the reporting and financial data was a big driver to choose Productive. The fact that the resourcing tool is integrated into the project management tool has probably improved my efficiency and reduced my hours searching for task cards, by about 25% on an average week.

Agency Operations Management Using Productive
Now, let's head into some aspects of operations management through Productive's Sales, Resource Planning, and Reporting and Invoicing.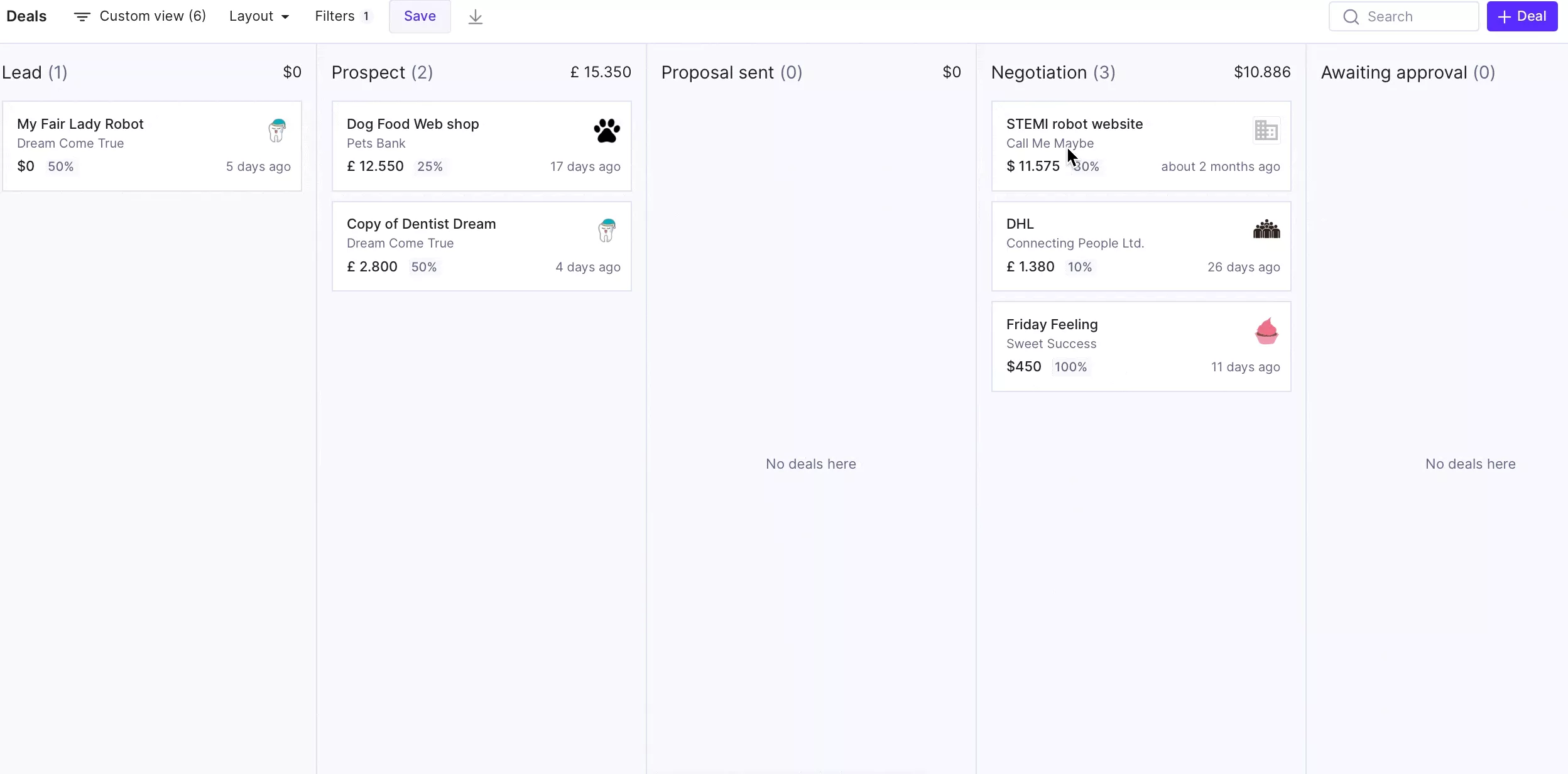 Productive's Sales feature lets you set your sales funnel up in stages and add close probability rates, deal size and more key information related to each new potential project or client. This helps agency operations managers get a notion of which resources they need to allocate for the upcoming weeks and months and plan sync meetings with business development.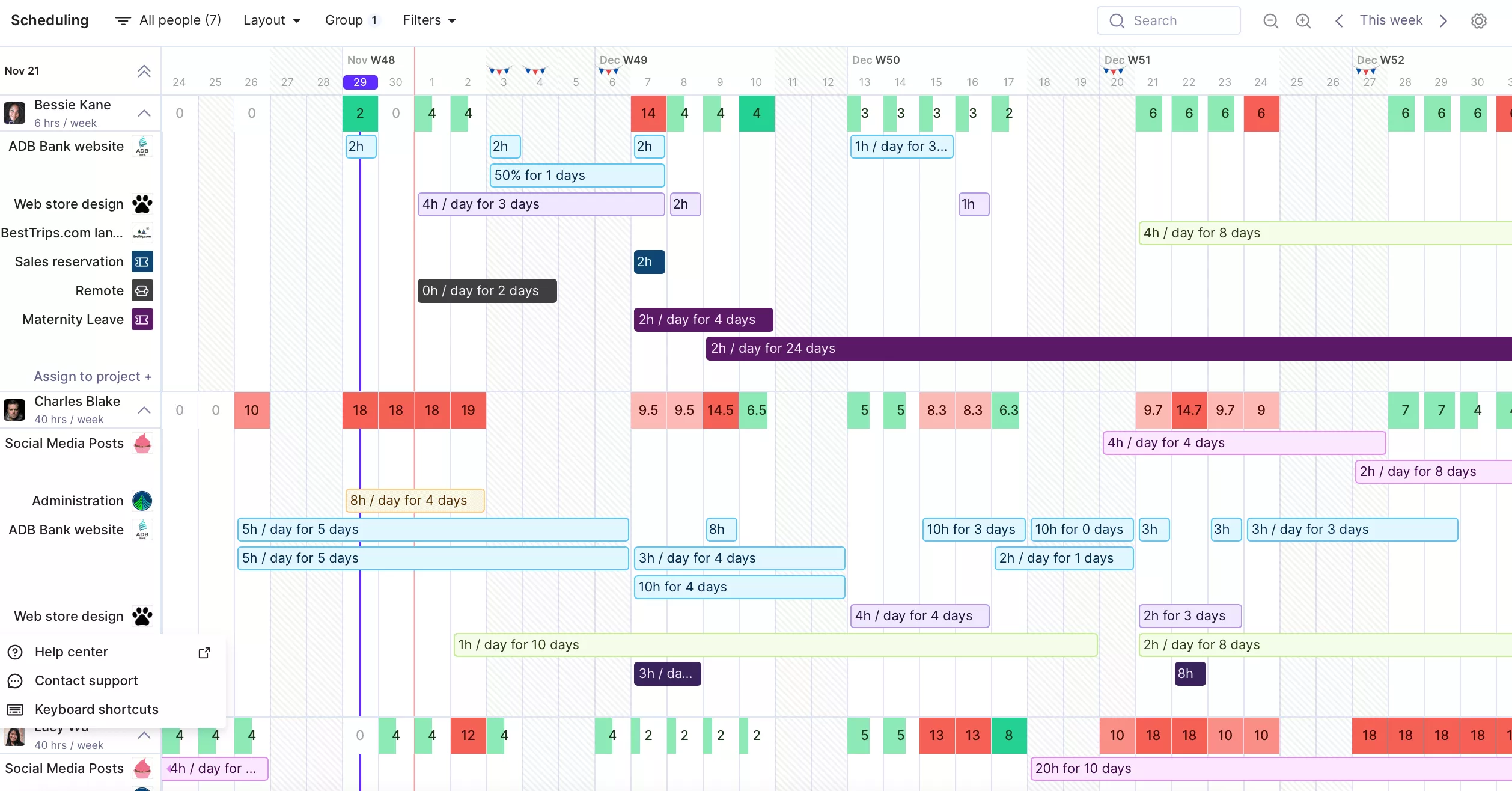 The three pillars of resource management in Productive are: 
Balancing teammates' workloads and easily see who's overbooked or needs more work
Using placeholders to get a better understanding of upcoming hiring needs and potential expenses
A big part of managing schedules for teammates is having a system to track and manage time off. Thankfully, in Productive this was made simple, too.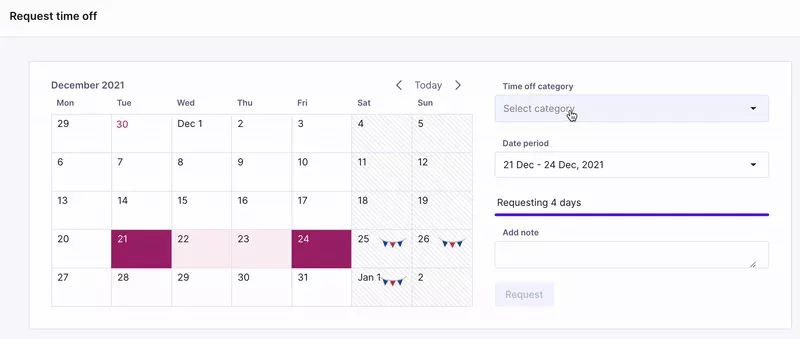 Once vacation requests get approved in Productive, they automatically become a part of work schedules so there's no double work when updates who's away. 

In Productive, reporting data comes from various sources: salaries, overhead costs, tracked time, expenses, service rates, budget, capacity, and more. For operations management, you can choose from Productive's pre-built agency reports in the Insights Library or build tailored reports for the metrics that matter most to your business.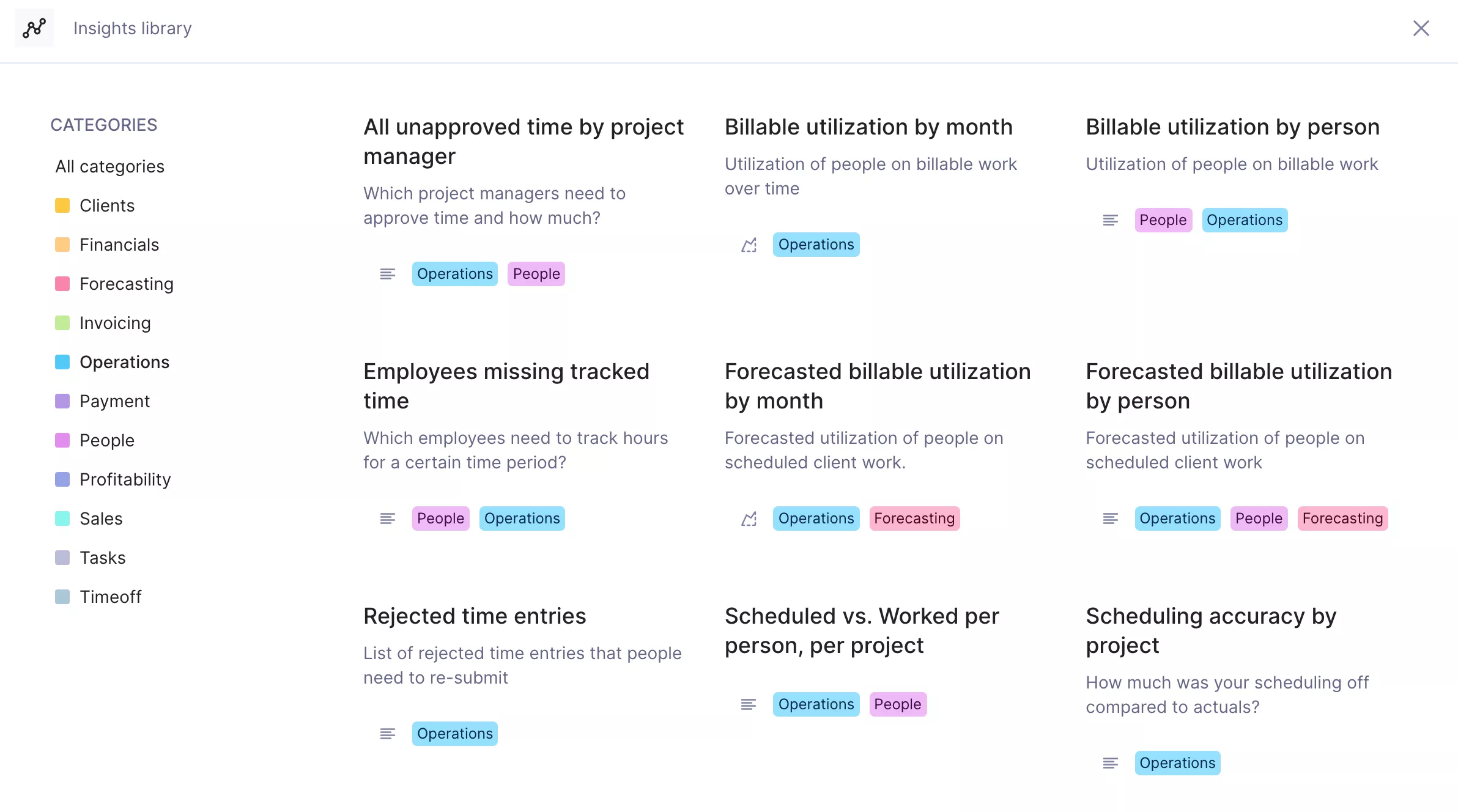 Another reporting option is to get automatic report updates in your inbox with Productive's premium feature, Pulse. When you subscribe to an insight, choose to get daily, weekly or monthly status updates in your inbox. So, for example, if you never want to miss who's out on vacation each week, just set up a pulse that will be sent to you each Monday morning. 
Luka Višić, Operations Manager at Infinum 

"On a daily basis, we monitor production utilization by teams, forecast of production utilization and overtime by teams and people. The Overtime by teams and people insight gives us a clear picture for hiring and our "Who's late with time tracking" report is super important for us so we have the most up-to-date data possible. In terms of forecasting, one of the most important metrics we have to watch is: do we have people available in the next 2-3 months, or not?"
With Productive, there's no need to copy and then paste data from your agency management tool to your invoicing software.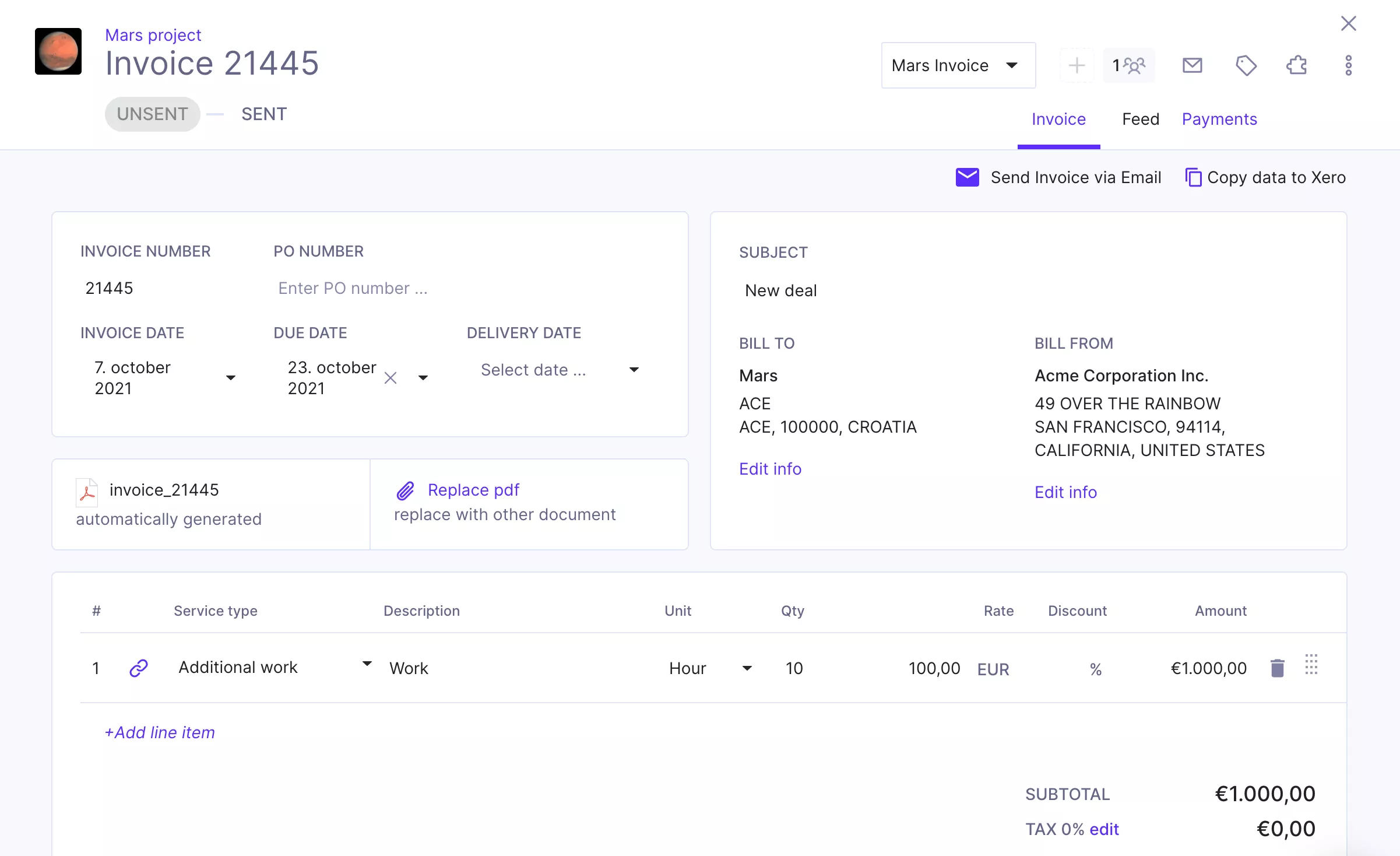 If your budgets are set up correctly and time is tracked on a daily basis, you can quickly generate invoices and eliminate the chance of human error when doing your monthly invoicing. Read more about how you can save time on invoicing.

Give Agency Operations Management a Try In Productive 
Increasing agency profit margins is just one of the ultimate benefits that will come with successful operations management. With operations set up right, you're setting the foundation for better decision making and thus, a brighter future for your agency. Book a demo call with our Sales team to learn how you can get the most out of Productive.