Infinum Scaled From 70 to 350 People In the Last Five Years Using Productive
Infinum Grew 350% Using Productive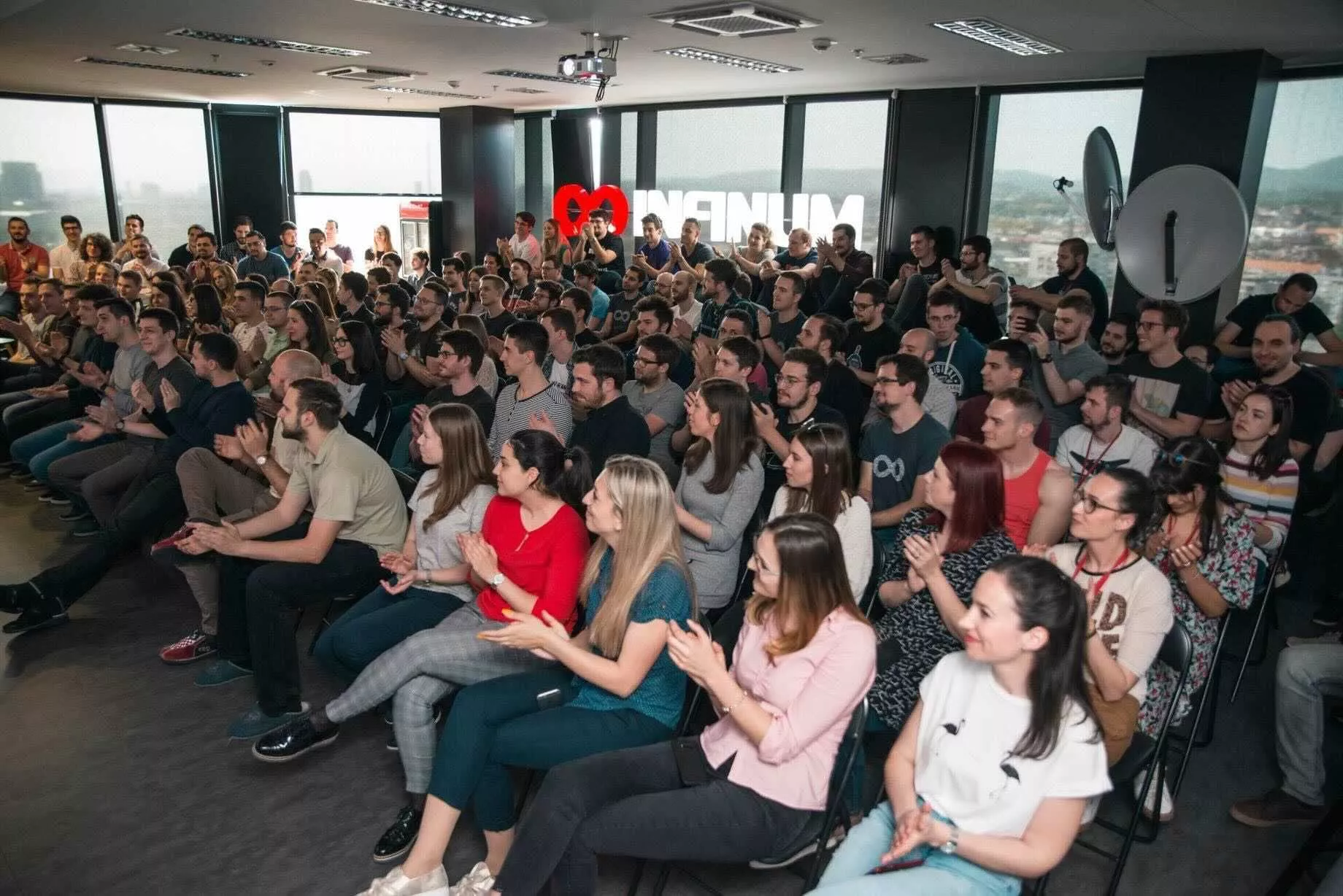 Recognized by trade and industry authorities such as Deloitte and Inc. 5000, Infinum is a renowned digital agency that partners with leading brands to envision and build beautiful digital products. For over 14 years, their apps and websites have been used by millions across the globe. In the past five years, Infinum grew from 70 to 350 people, while using only Productive as a tool for running their business. To learn how they successfully navigated their growth, we spoke with Luka Višić, Operations Manager and Ervin Jagatić, Head of Client Services.
Tell us about your roles and responsibilities at Infinum.
Luka: I've been managing the agency's resources for the past four years. By manage, I mean I've been working on allocating our talent across different projects and clients and matching our talent with their needs. Around 250 people at Infinum are a part of production, so we have a lot of resources to manage on a daily basis. The job is very dynamic. Just last week, four or five projects were downsized at once. That influenced around 15 people to be left without work for the coming period. The job is really time-sensitive and it makes you have to learn how to communicate changes and expectations with so many different characters.  

Ervin: I came to Infinum five years ago and started off as a Project manager. Before I worked as a programmer and product specialist. The great part about working here was having one place to track time and automatically see expenses and profit per each project. That was the first big benefit that I saw in Productive. 

As our work developed and our team got bigger, I became Head of Client Services. Now I'm in charge of monitoring all our delivery and I make sure that our clients are happy with our performance and output. Through Insights, we started monitoring our production.
What did you use for resource management before Productive?
Luka: Before Productive, we used Hubplanner. Around three years ago we switched to Productive when they released the Scheduling feature. What's great about using Productive's Scheduling feature is that we gave a lot of feedback while it was being developed. It's almost like we got a tailor-made resource planning tool. As the agency is constantly growing, we're now facing a new challenge: how to keep everything visually accessible. Currently, we can get a high-level view of schedules by putting a few screens together.
Learn How Infinum Grew 350% Using Productive
Download the full case study here.
We Help Your Agency Reach New Heights
Switch from multiple tools and spreadsheets to one scalable agency management system.
What did project management look like five years ago?
Ervin: Back then, task management was quite rudimentary, but Productive has developed a ton ever since. After becoming a team lead, I started working with the rest of the project management team on a higher level. We were looking into Insights in Productive. Nowadays, not a week goes by that I don't go through insights. 

See also: Website Project Management: Expert Guide to Web Builds
"Insights have become our central place to follow key metrics, analytics, numbers, graphs, and—simply said—the pulse of our agency. Currently, it's hard to imagine what our jobs would look like without insights. It's a lock-in feature for us, for sure."
You've been using Insights since 2016. How much easier have your jobs been since then?
Ervin: The great thing about decision making at Infinum is that thanks to Insights, each decision is based on data. Our business decisions are never made on an inner feeling or intuition. Productive gives you answers to questions like what's the profit, how much are the expenses, what's the projected revenue, what's the utilization? That entire set of key metrics is what gives management a basis to move forward. Without tracking time in detail and keeping track of expenses, there's no way you can make the best possible decisions. 
 
Insights have become our central place to follow key metrics, analytics, numbers, graphs, and—simply said—the pulse of our agency. Currently, it's hard to imagine what our jobs would look like without insights. It's a lock-in feature for us, for sure.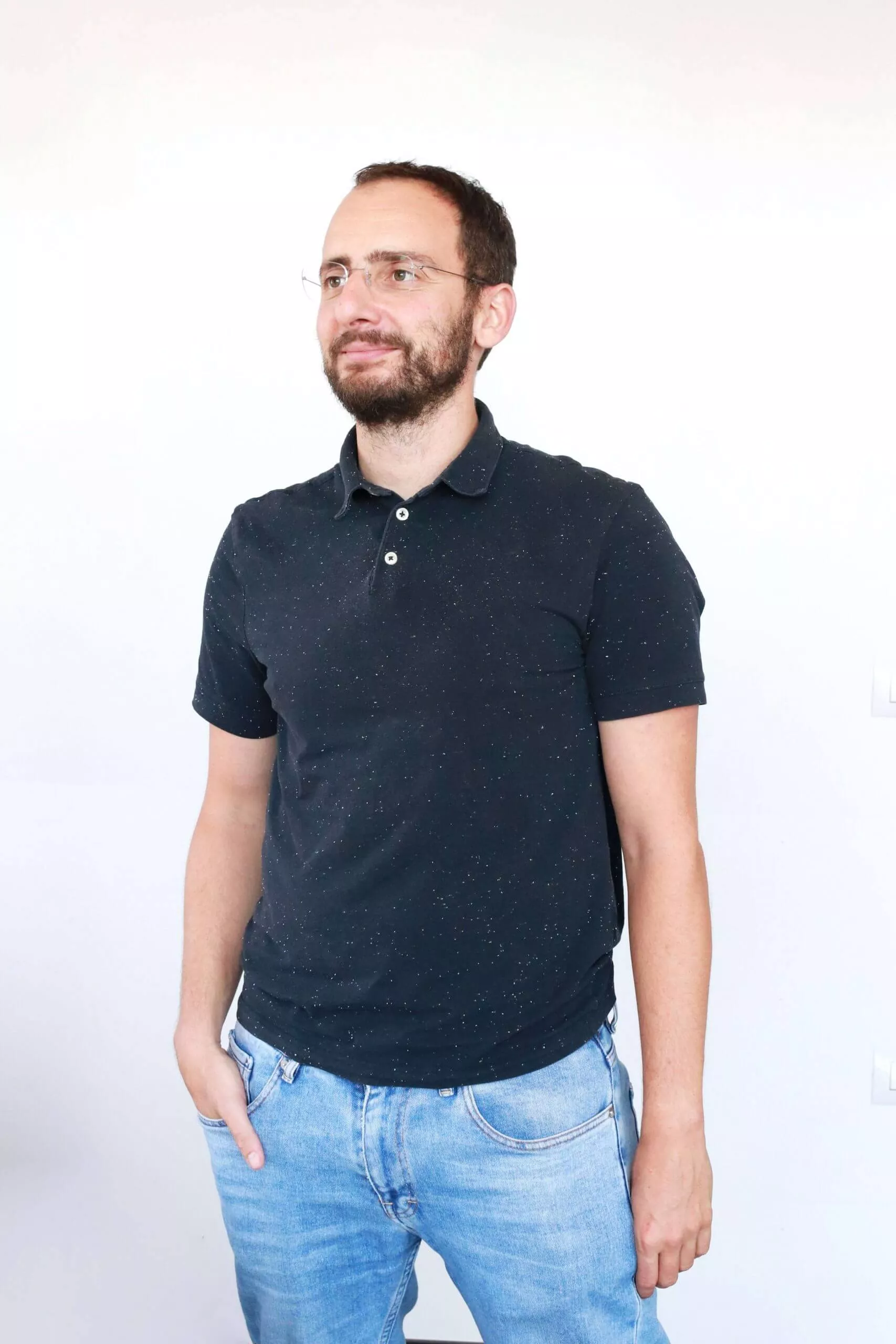 You've grown 350% in the past 5 years. How has having all these key metrics at your fingertips helped you with hiring?
Luka: Hiring is another area of our work that's extremely tricky, so having all our data in one place helped us immensely. There's no following a gut feeling, wondering if we have or won't have enough work. We go and check to see: do we have a lot of overtime? How many hours were tracked on each project? Then we check out our teams and see which team is tracking more overtime and which teams are tracking more production hours. All that data helps us understand whether we need to hire more, charge more, give a client a discount, increase a budget, etc. 

Growth in numbers:
Stable increase in billable utilization year on year
Profitability of projects through time: in Q1 and Q2 of 2021, we saw a 27% increase in profit
Better decision-making based on data, not assumptions
On a weekly basis, our project managers save 3 hours of time
Our forecasting horizon increased to 180 days (two business quarters)
Our number of clients doubled in the last four years
Which key agency metrics and numbers do you regularly keep an eye on?
Luka: On a daily basis, we monitor:
Production utilization by teams
Forecast of production utilization
Overtime by teams and people
The Overtime by teams and people insight gives us a clear picture for hiring and the Who's late with time tracking report is super important for us so we have the most up-to-date reporting possible.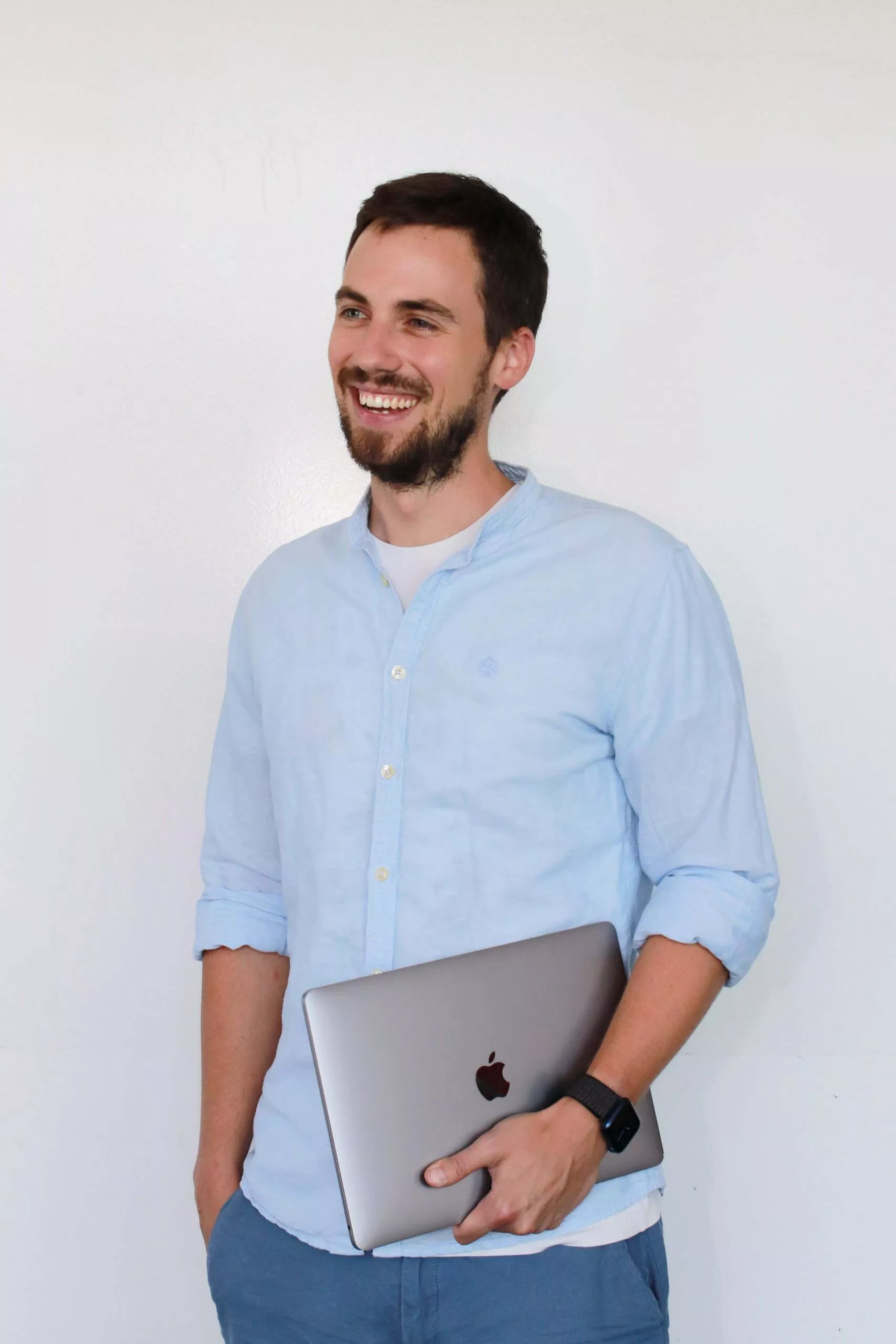 Production utilization by teams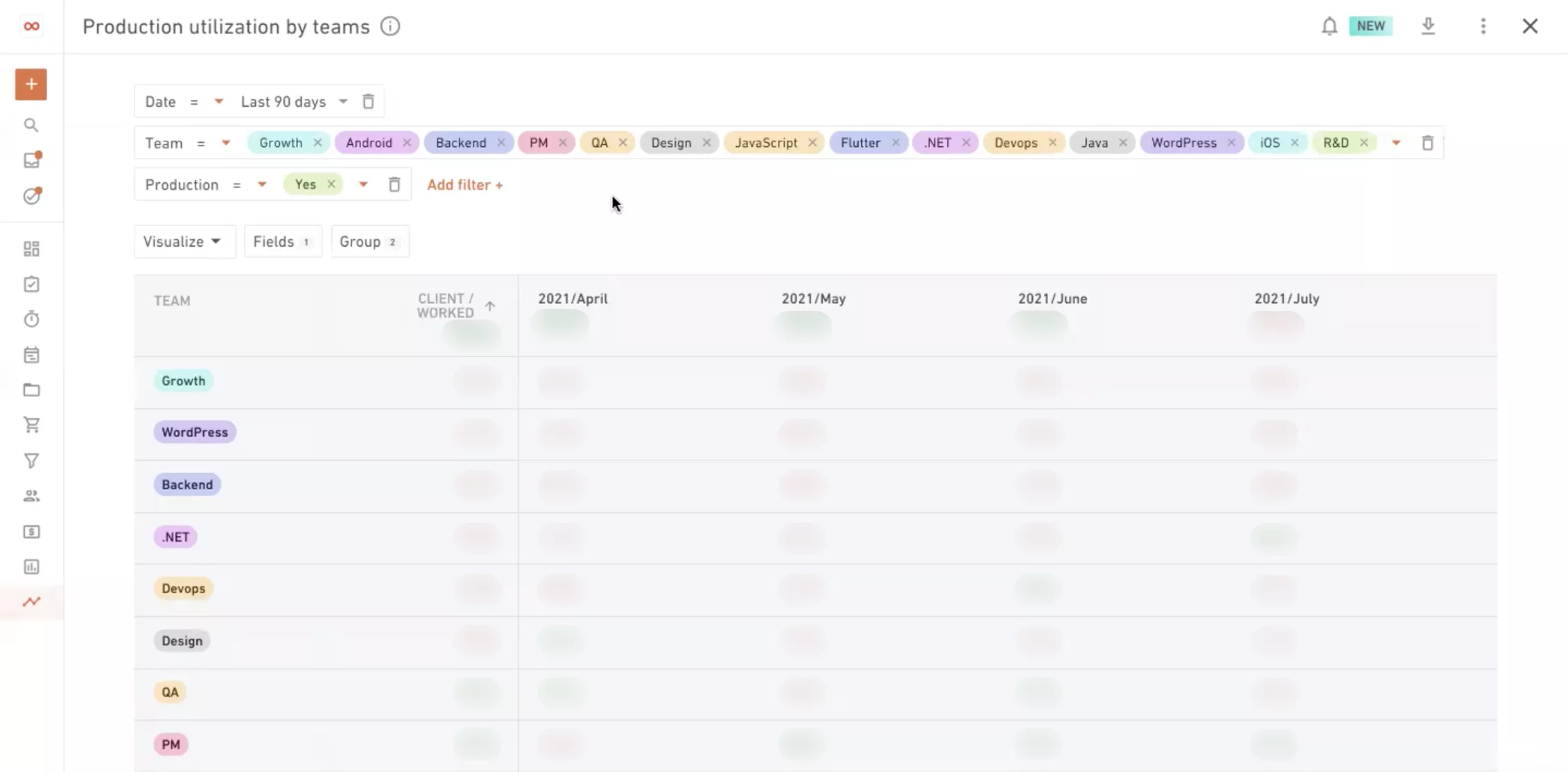 Forecast of production utilization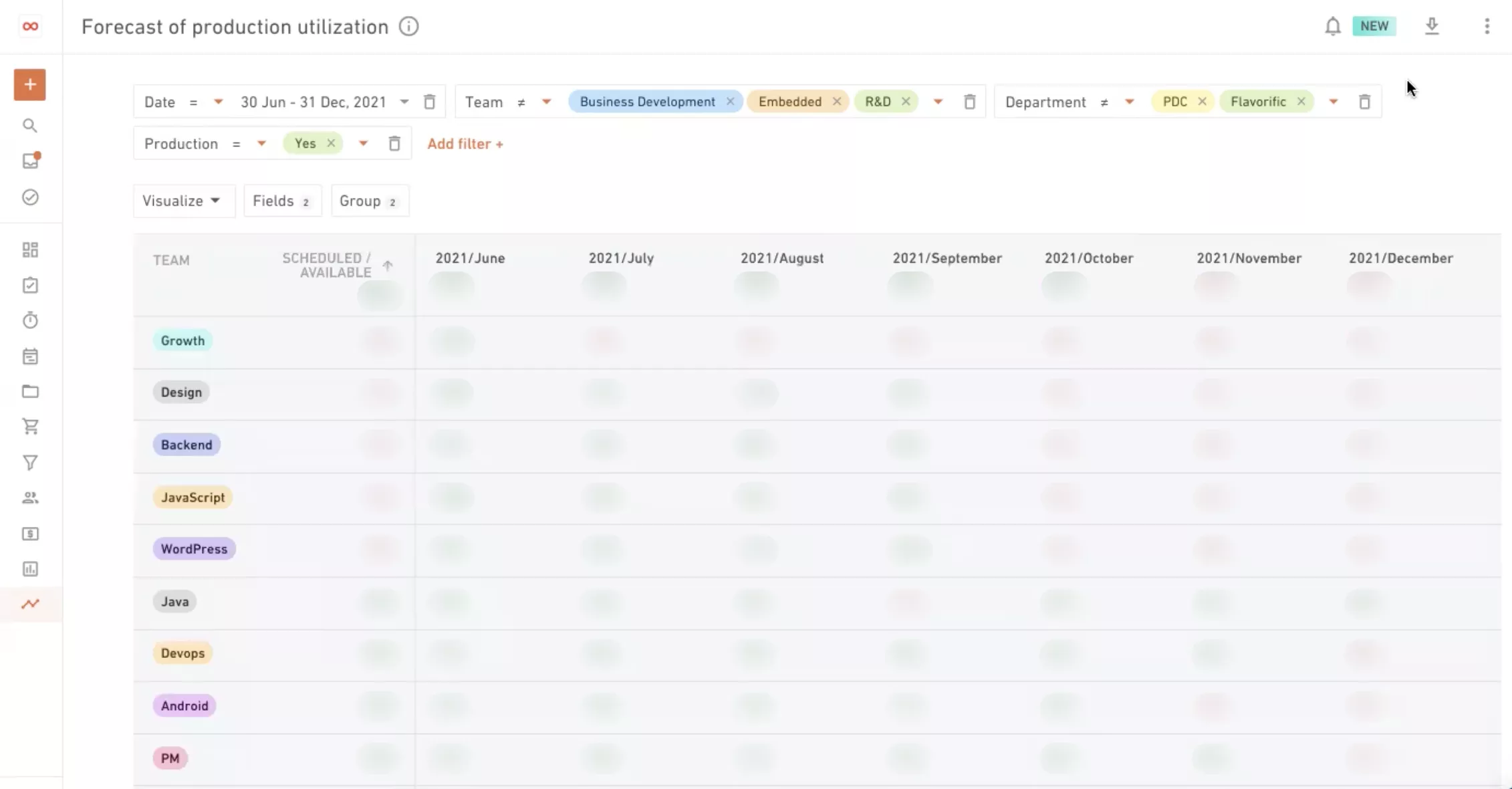 In terms of forecasting, one of the most important metrics we have to watch is: do we have people available in the next 2-3 months, or not? 

Ervin: Other insights that we follow on a daily and weekly basis are:
Recognized revenue per quarter/year
In this report we compare the revenue we forecasted the year before and recognized revenue from last quarter. 
Production delivered hours by engagement type: in-house vs. contractors
This is another piece of data we monitor: the amount of hours contractors work in comparison to our in-house teams.
The great thing about this report is that we can easily sync with the rest of the production team and quickly give clients insight as to where we stand with a particular project.
How much time do you think you've saved using Pulse? 
Ervin: I think it's more of a trigger for getting certain people informed. Some time does get saved, but what's better about Pulse for me is that you don't have to actively think about keeping an eye on certain metrics. For example, if I want our financial manager to get informed about all the budgets that were closed in the past quarter, I just set up a pulse to automatically do that for me, instead of me spending time on it and thinking about it.  
How would you feel if you didn't have Productive?
Ervin: If someone told us that we'd need to move to a different tool, I think that'd be nearly impossible. I think it'd take a year and a half to migrate to one or more tools.

Luka: There was no point in time when we saw that we needed to use an additional tool. We've been monitoring all our key metrics in Productive since the beginning, and I can't imagine work without it.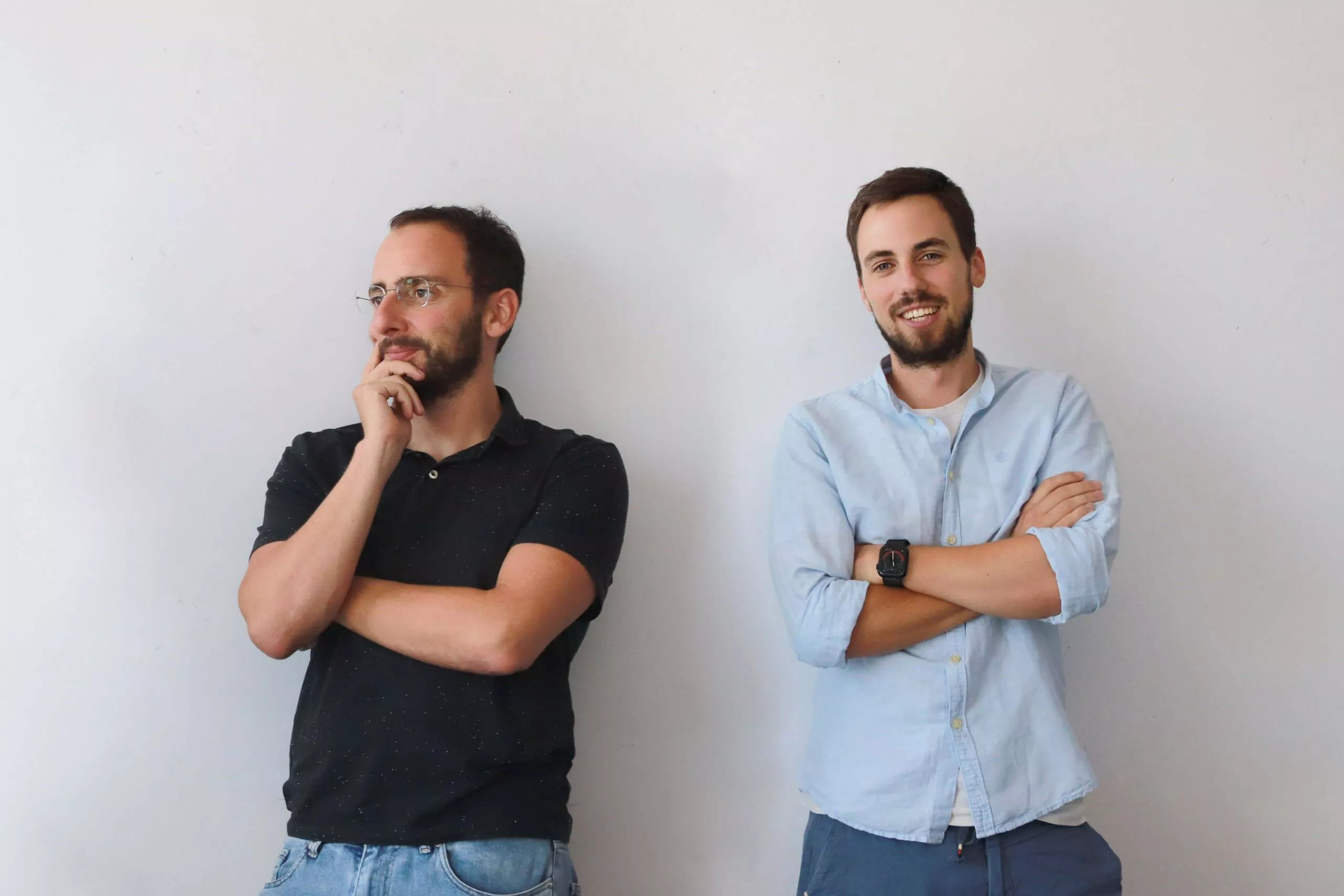 Tell us about the integration with Slack.
Ervin: Since Slack is our primary communication tool, now we save some time on regularly checking notifications and updates in Productive. Since we've connected Slack and Productive, now we get automatic updates.
How has Productive's Invoice Builder been beneficial for you? 
Ervin: Auto-generating invoices in Productive is a game-changer for project managers in Productive. There's no copying and pasting and double-checking if all the data is accurate. Productive has really eliminated the chance of human errors. All you need to do is make sure that everything in your budget is correct and then you pull that information up when you go to build an invoice. After that, it's one click to invoice and the Finance team takes over. On average, I save a few hours per month on invoicing. 
Last, but not least: have you started managing PTO in Productive, too? 
Luka: We've recently switched from Calamari to Productive to manage time off. The flow around approving and managing schedules is complicated in our agency. With over 350 employees, there are many people who need to be informed about time off, and having that in Productive now is going to be a big money saver in terms of overhead costs.
Achieve Your Agency's True Potential
Switch from multiple tools and spreadsheets to one scalable agency management system.