What Does a Great Agency Funnel Look Like?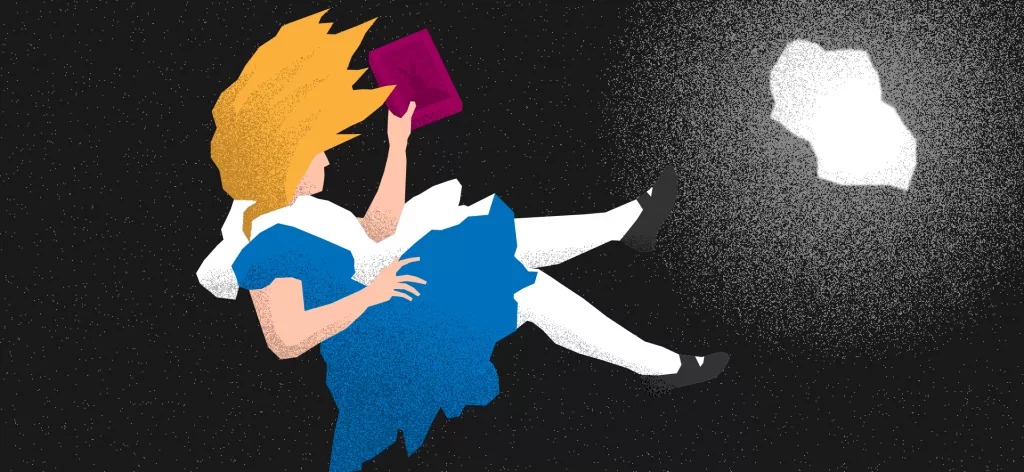 We Help Your Agency Reach New Heights
Switch from multiple tools and spreadsheets to one scalable agency management system.
Your agency is a Wonderland of creativity and unique ideas.
You know that, we know that, but unfortunately, the rest of the planet might not. You need a way to draw people into your wondrous world – a white rabbit for leads to chase.

Alas, when it comes to making a sales funnel run smoothly, it's not just the rabbit you have to create, but the rabbit hole, potions, cakes, and possibly even the Mad Hatter as well.

Despite the daunting scale of this project, optimizing agency funnels is possible and necessary. Because it will let you forecast revenue, and forecasting is important! By taking it step by step and having the right tools to hand, your agency can have a fantastic funnel in no time.
The White Rabbit (Awareness)
The first step in your buyers' journey is awareness – of both their problem and your solution to it. It's that first click, that Google Ad, that flash of white fur out the corner of your eye. This is where leads start out and is an incredibly important part of any good funnel. However, with much of this area now automated, once you have established this part, the workload should lessen over time.
The Rabbit Hole (Interest)
The next stage is where a lead begins to actively research the issue that caught their eye in the last step. It's is where all that brilliant content marketing comes into play, and a previously uninterested individual starts making their way down the rabbit hole.

They'll make their way through the warren of class-A content, and some may never make it to the chamber at the end because you must remember: it's not a straight path! Many potential leads will stay swirling about in the top of your funnel, not making their way to your Wonderland. What do you do? Well, nothing much. Keep them swirling about in your whirlpool of great content! They are either not ready to commit, aren't 100% sure about their problem, or simply don't need your service. Whatever the reason, keeping leads full of good, useful content will weed out the ones who aren't interested and strengthen the resolution of those that are.

But there are also plenty of ways to help them on their way, given the right information. It's at this point in the process of how to optimize a sales funnel that it is extremely important to capture the details of those individuals who show genuine interest in your agency. This will enable you to help them along in the next step: the decision. Many agencies do this through free, interactive content that serves several purposes. First, it gives potential leads something genuinely valuable that can help them with their problem. Additionally, it exemplifies your expertise and quality of work. And finally, it allows you direct contact with the lead to help them make a decision about your product.

Some of the most popular types of free content in a sales funnel are:

Should they drink the little bottle or head back the way they came? Well, it's your job at this point to make that "drink me" label really convincing. Here, the lead is weighing up whether your solution is the right one for them. If you're wondering "How do I convert a lead in a sales funnel?", now is the time that the full weight of your sales department (or salesperson, or just you!) should be there to show them why they are making the right choice when picking your agency. 

Use sales pages linked to your funnel software and keep track of who has expressed serious interest in order to reach out personally with emails, calls, or both. Additionally, make sure you are able to cleanly and effectively offer leads several packages, price points or services so the decision is no longer "you or a competitor" but rather "your option A or your option B."
Through the Door We Go (Action)
Welcome to Wonderland! The lead has become a sale and they get to experience all the fantastical things your agency has to offer. Kudos to you, salespeople. Now it's time to deliver on the project and show them that you were the single best choice they could have made.
An important part of an effective funnel is keeping track of how everything is going and effectively following leads, sales, and clients through the process. You could pin names, faces and paparazzi-style photos to a cork board, but let's be real – this is 2019. Software like Productive can help to make a mediocre funnel into a great one by easily moving leads from one stage to the next and helping staff keep track of different avenues.

Through the Looking Glass (Retention)
The sales funnel doesn't stop at the sale. OK, it kind of does, but if you want to go a little beyond what most people do in optimizing agency funnels, you'll extend your customer interaction beyond the sale and delivery of your project so they return to Wonderland time and time again. This can be achieved by following up with clients using emails, special offers and especially promotions that encourage word of mouth. Happy clients are your best white rabbits! Of course, one massive pitfall that you must be sure to avoid is being overly clingy – nobody wants 100 emails a day from any company, however much they love them.

By establishing a solid plan for making a sales funnel run smoothly, leads will be coming in faster than ever before, and with appropriate software you can keep them flowing with ease. However, it is important to remember that not all funnels look the same – yours may have more (or fewer) stages and there will likely be lots of cross over. A blog post, for example, could make a lead aware, boost their interest, and even cause them to decide all in one go. A lot of the time it might not, but hey – anything's possible in Wonderland.