The Top Five Software Development Agencies in Austin, Texas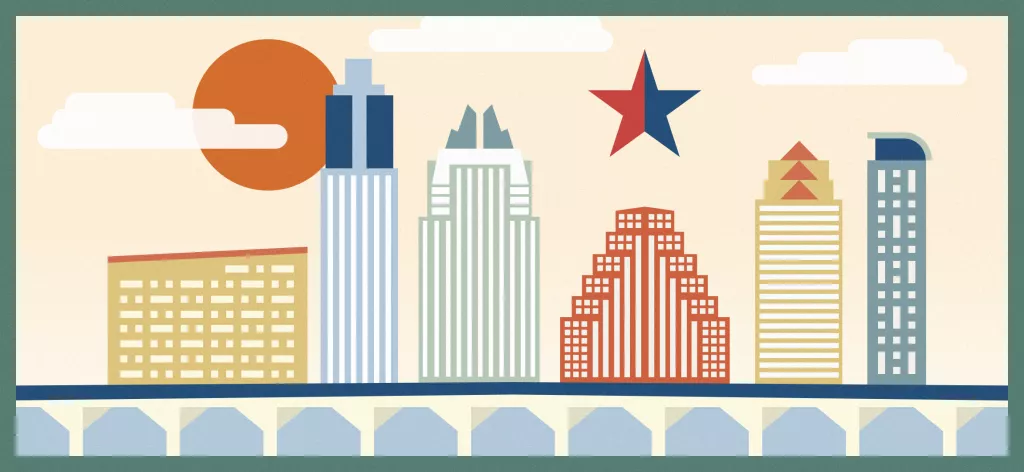 We Help Your Agency Reach New Heights
Switch from multiple tools and spreadsheets to one scalable agency management system.
In recent years, Austin's affordable living costs, laid-back lifestyle, and plenty of activities outdoors have driven companies out of bigger metropolises to the south of the US.
According to Crunchbase data, in 2019 Austin experienced its highest records of venture funding: local startups raised $1.84 billion for the year. That was almost 20% more than in 2018 and a whopping 87% increase compared to $983 million in funding the year before.

But let's leave all those startups aside for a moment and focus on Austin's software development agencies.

Inspired by our earlier article on the top 5 biggest agencies in the world—we did some digging and bring you the top five mid-sized software development agencies in Austin, Texas in 2020.
Technogrips Technologies has been repeatedly recognized for their use of cutting-edge technology that allows them to customize their products across a variety of business verticals. They're also an Odoo Partner that specializes in ERP software implementation. With over 500 happy customers, ranging from startups to Fortune 500 companies—they can handle anything a client needs.
Headspring is an Austin-based agency that's been voted one of the Best Companies to Work for in Texas every year since 2013. Their list of services includes all things tech—from app development and legacy system modernization to agile transformation, cloud services, and artificial intelligence. ExxonMobil, Whole Foods, Caterpillar, and Wells Far are just a few of their well-known clients.
Praxent was founded in 2000 and does custom website and mobile app development. They mainly serve the insurance industry, lending, wealth management, and real estate. Praxent's culture is built around empowering clients by unlocking their hidden potential with technology. In the past 20 years, they've completed over 300 software transformations.
For more than three decades, Eureka Software has been custom-building what they call intuitive and streamlined software. They've delivered 2,400 products for 300+ customers, which attests to their philosophy. Some of their biggest client names include IBM, Dropbox, and Samsung. Their expertise lies in UX design and product experience optimization. 
As an award-winning software development agency, Mutual Mobile's aim is simple: their customer's best interest. They offer a vast range of tech services: Internet of Things, AR and VR, app development, and e-commerce. The industries they've developed products for are varied: from National Geographic and Disney to Audi and Walmart.