Productive Monthly Updates: September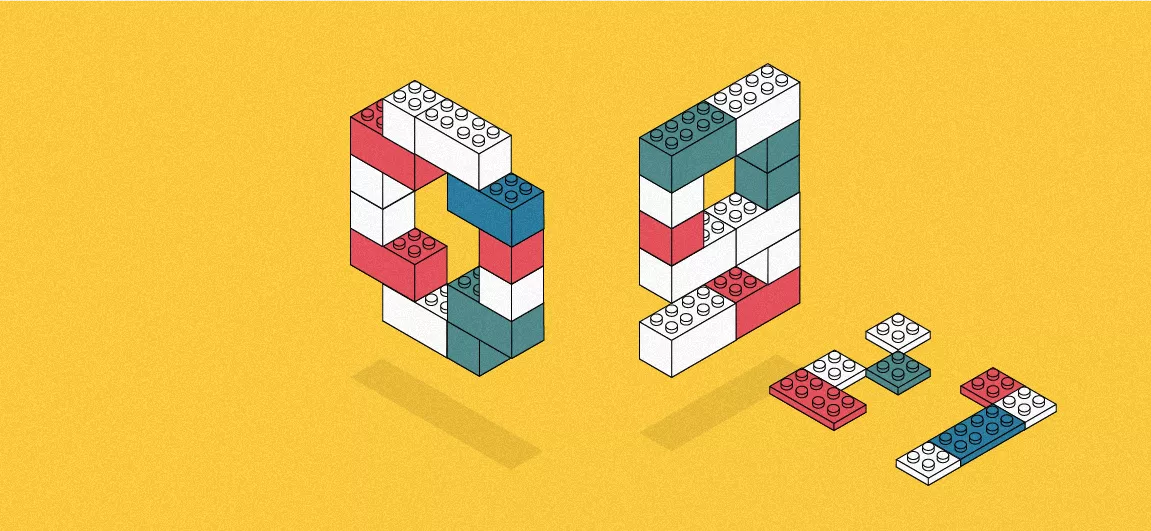 We Help Your Agency Reach New Heights
Switch from multiple tools and spreadsheets to one scalable agency management system.
After a hot summer (a lot of new things were cooking in the Product kitchen!), we're back with new releases and updates.
You can find a quick overview of over 80 features we shipped in the last six months on our blog.

And for this month, we bring you a bunch of news. Among all the exciting improvements, the new look and feel of Productive is the one you've undoubtedly caught on your own. We're super proud of our development and design team for leveling up our whole app.

By the way, don't miss out on taking a look at our new and refreshed website. Share your thoughts on it with us!

Now, this product update article is all about organizing data, streamlining projects, and much more. So let's begin.
Organize Your Data With Views (BETA)
We introduce a new way of creating and managing views. You can choose a layout for your view and decide if the view will be private or visible to everyone.

New views enable you to include different grouping and add one or more filters in your view.

Views are also very flexible. You can edit, pin, duplicate or delete your view.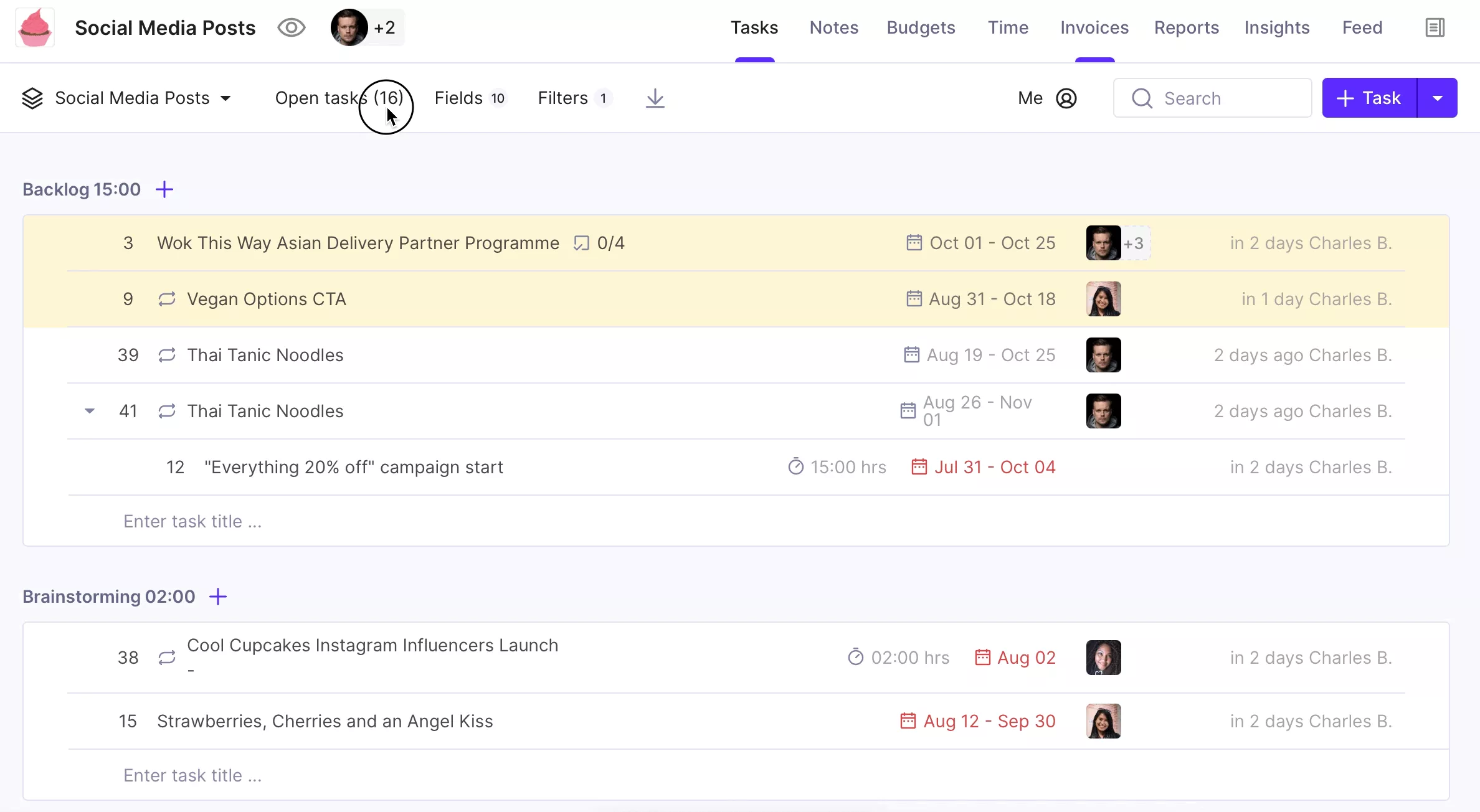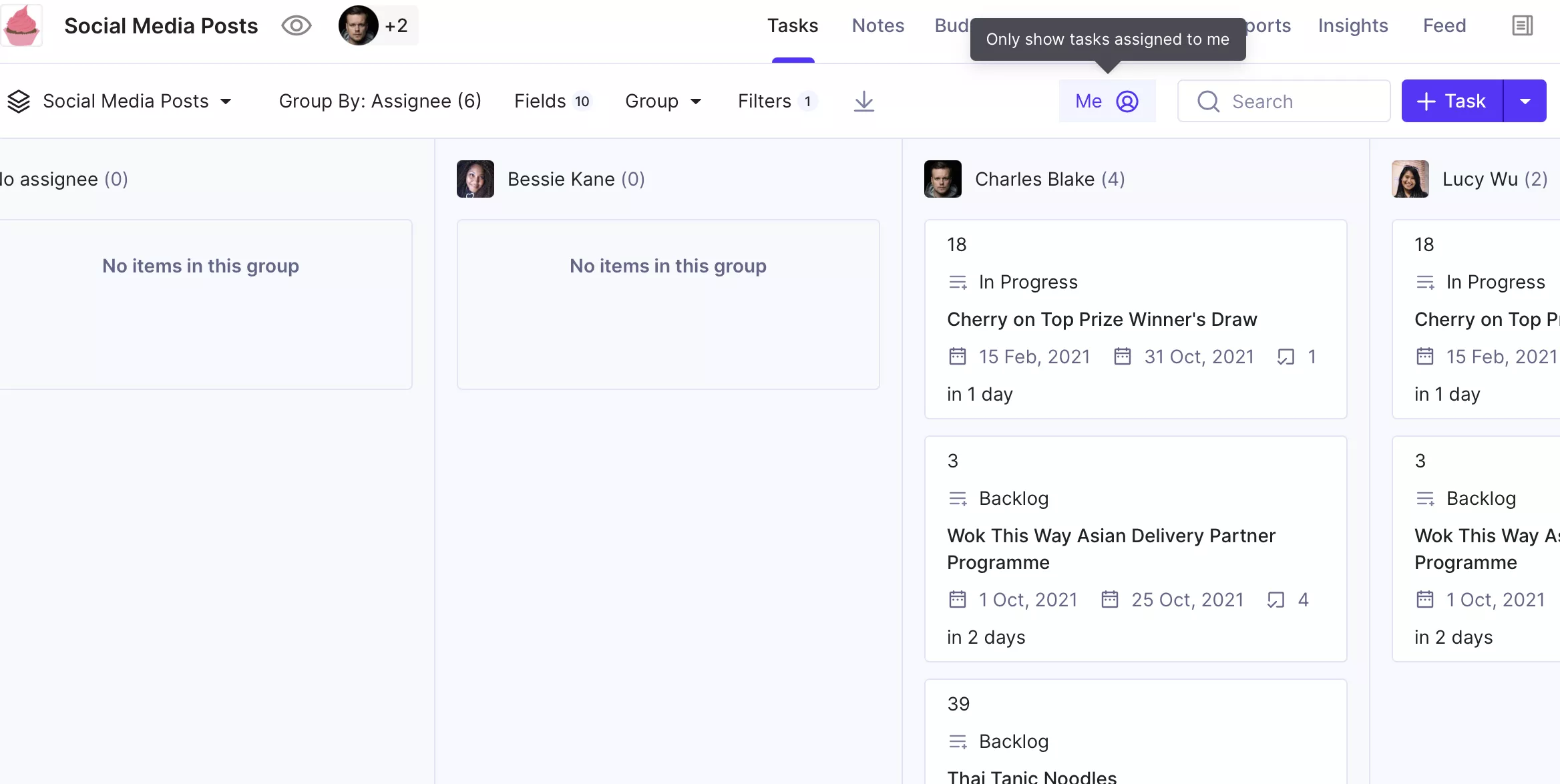 Also, now there's a Me (relative) filter. Let's explain what this filter does.

If you apply a regular filter with your name, your teammates will see only your tasks in this view.

But if you choose the relative "Me" filter, each of your teammates will see own their tasks filtered out there.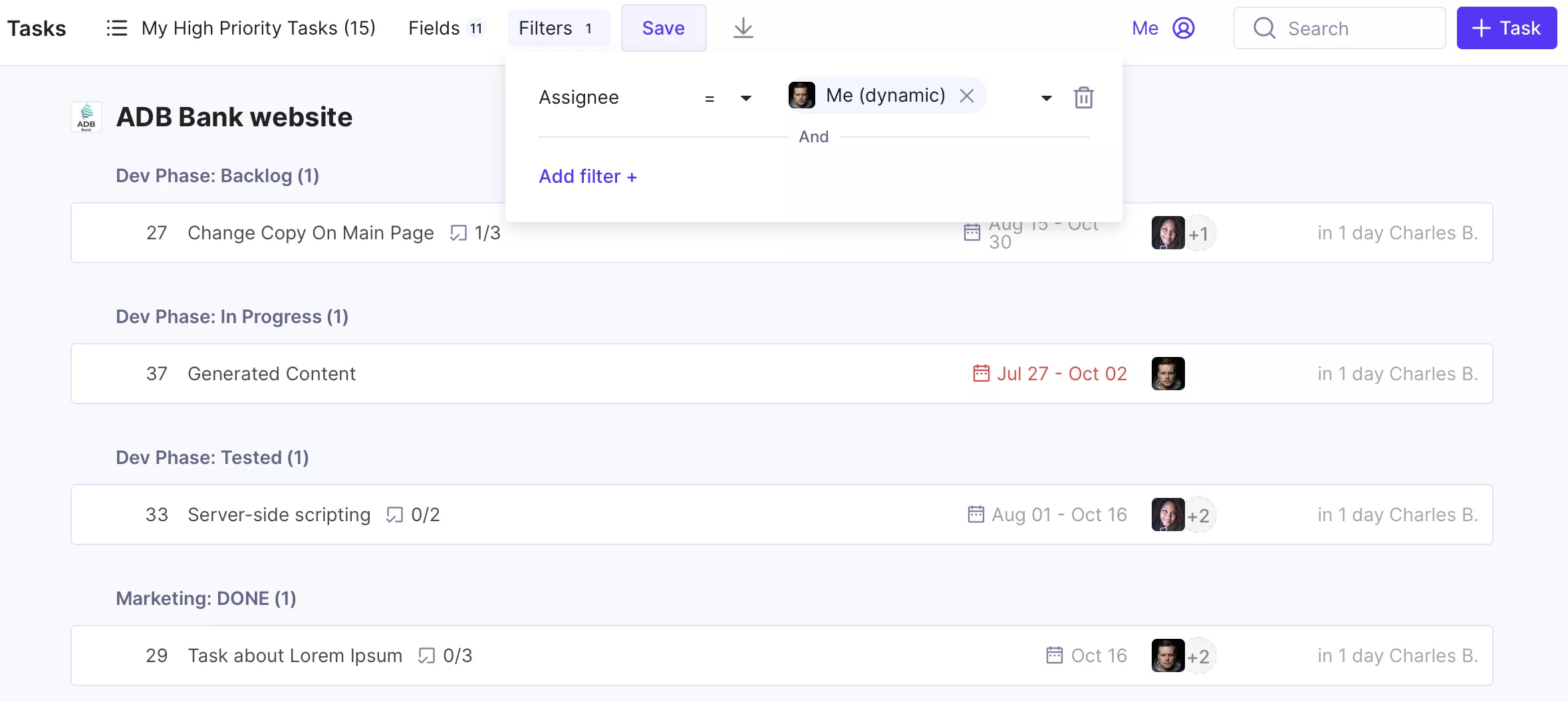 With the Timeline view, you can easily add and plan new tasks, check deadlines and project progress in real-time, all in a Gantt-like environment.

The Timeline view is available in the layout dropdown in Project > Tasks and the global tasks menu.

Only the tasks with a due date will be shown in this view, while others will be listed in the Unscheduled menu on the far right.

In the Timeline view, you can:
Group tasks by projects, task lists, assignees, or custom fields
Rearrange and reschedule tasks
Search and schedule unscheduled tasks
Color tasks by custom field.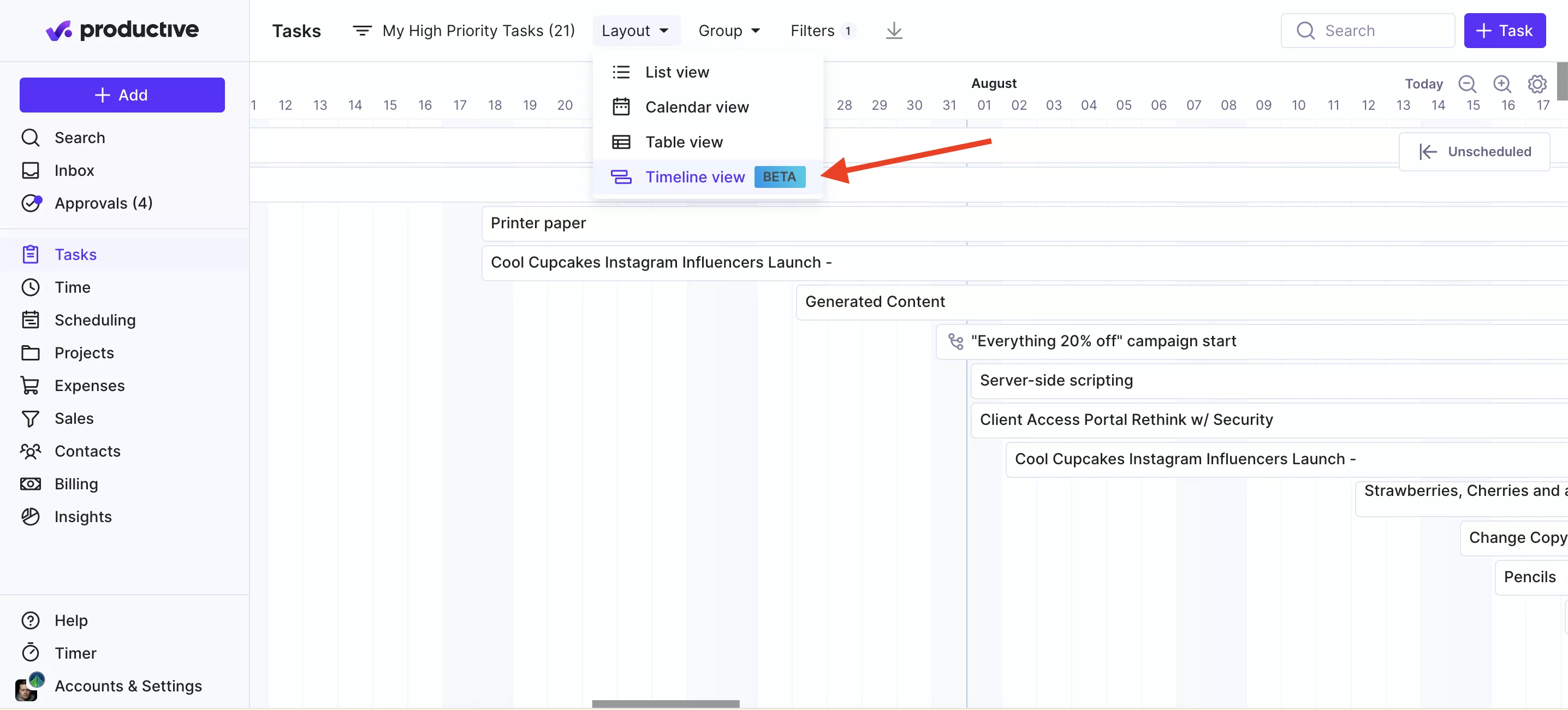 Organize your tasks, deals, or budgets in groups and move them around the Kanban board by creating a Board view from the page header.

Board view is available in the Tasks screen, Project tasks screen, Deals, and Budgets screen.

Now you can group a board not only by task list but also by the assignee or any custom field you applied to this Project.

For managers and admins, the Board view is also available for budgets and deals.

You can add as many views as you wish and group them by custom fields to get multiple sales pipelines in deals.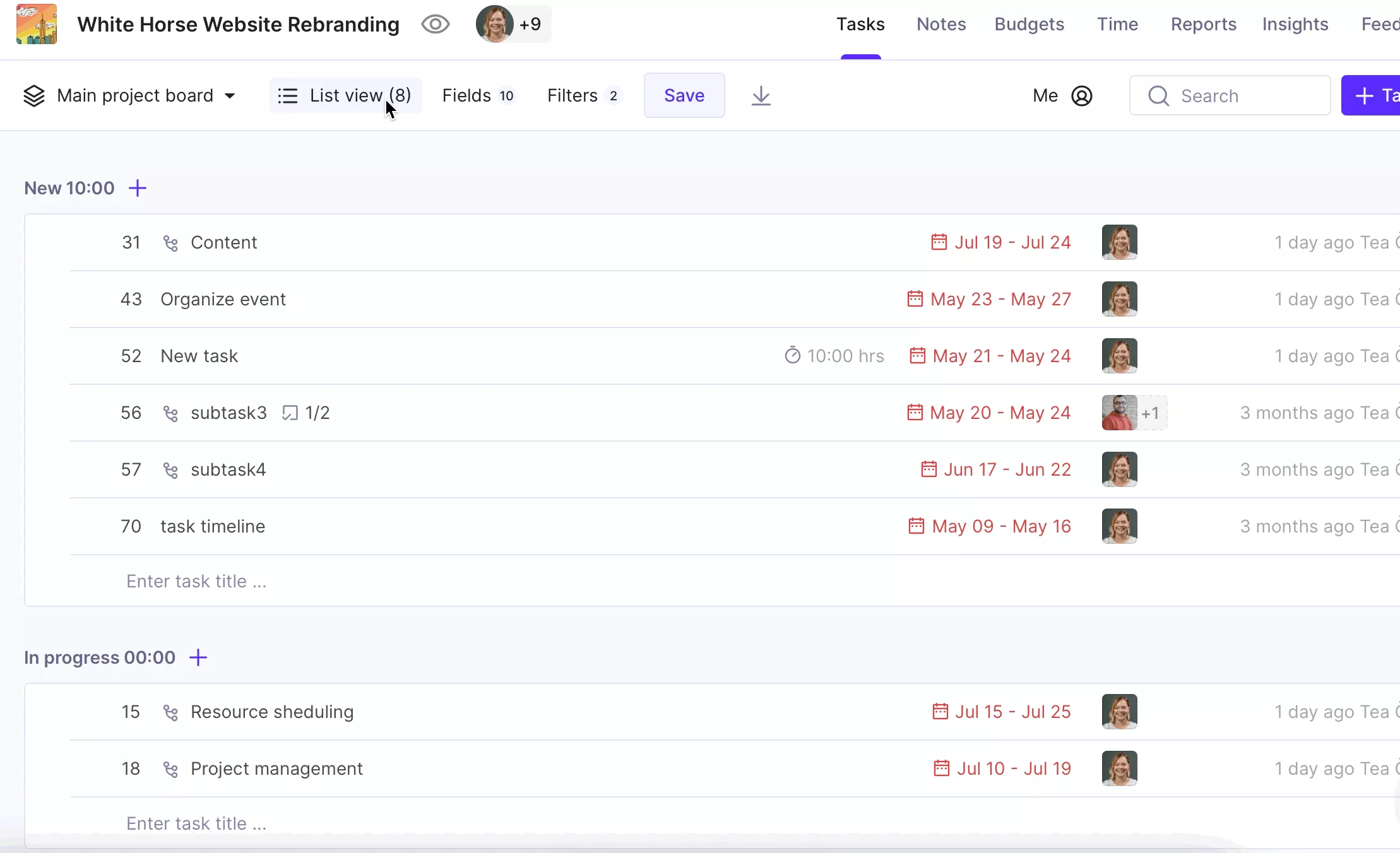 Restore Deleted Items With Recycle Bin
Have you ever deleted a budget or invoice by mistake? From now on, your Admin users can restore it.

Items that can be restored are:
Deleted invoices, budgets, deals, and projects will stay in the Recycle bin for seven days – if you're on the Standard plan, or even for six months if you're using Productive Premium.

If you upgrade from Standard to Premium, you can restore items deleted up to 6 months before the upgrade.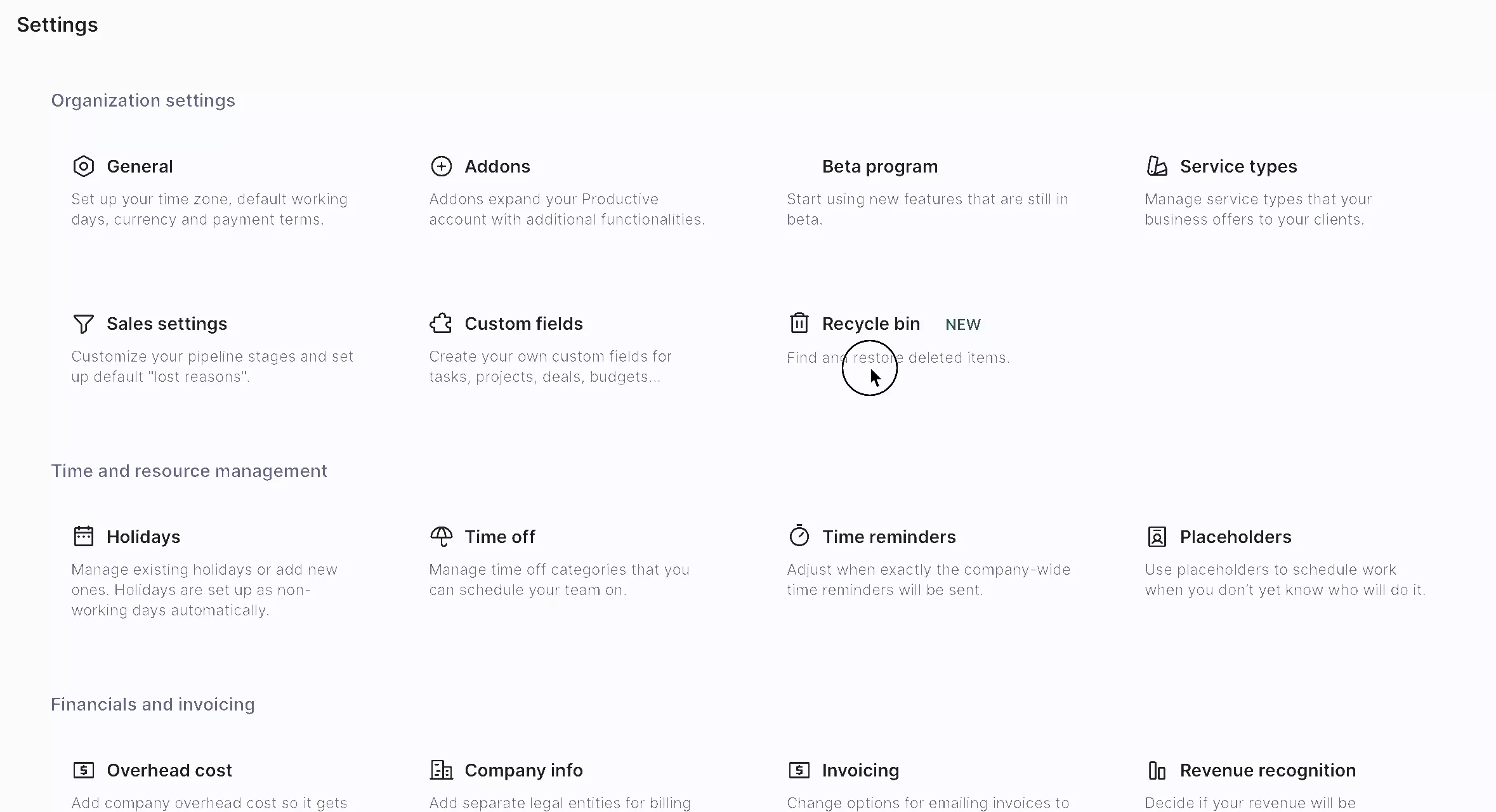 If you don't want a client to see a certain comment or don't want to clutter their feed, that particular comment will only be visible to your staff by selecting the Hidden from client option.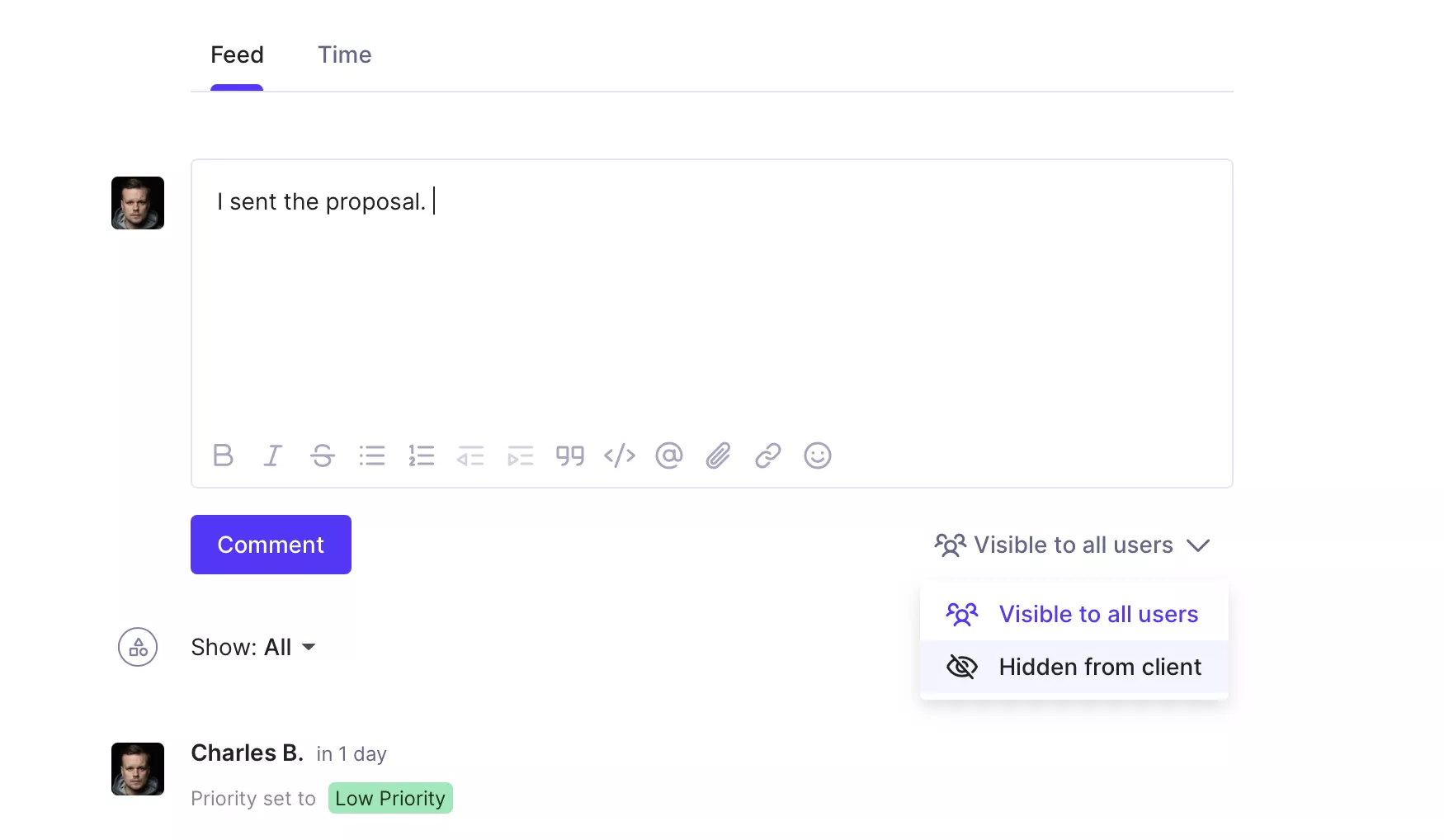 Assign Default Invoice Recipient
Sending out invoices and filling in emails can sometimes be troublesome or seem like a lot of work – that's why we decided to make this process easier and more intuitive. You can automatically assign default emails in TO, CC, and BCC fields to speed up the process.

To get recipients from the previous sending, click on the Fill recipients button. Find out more here.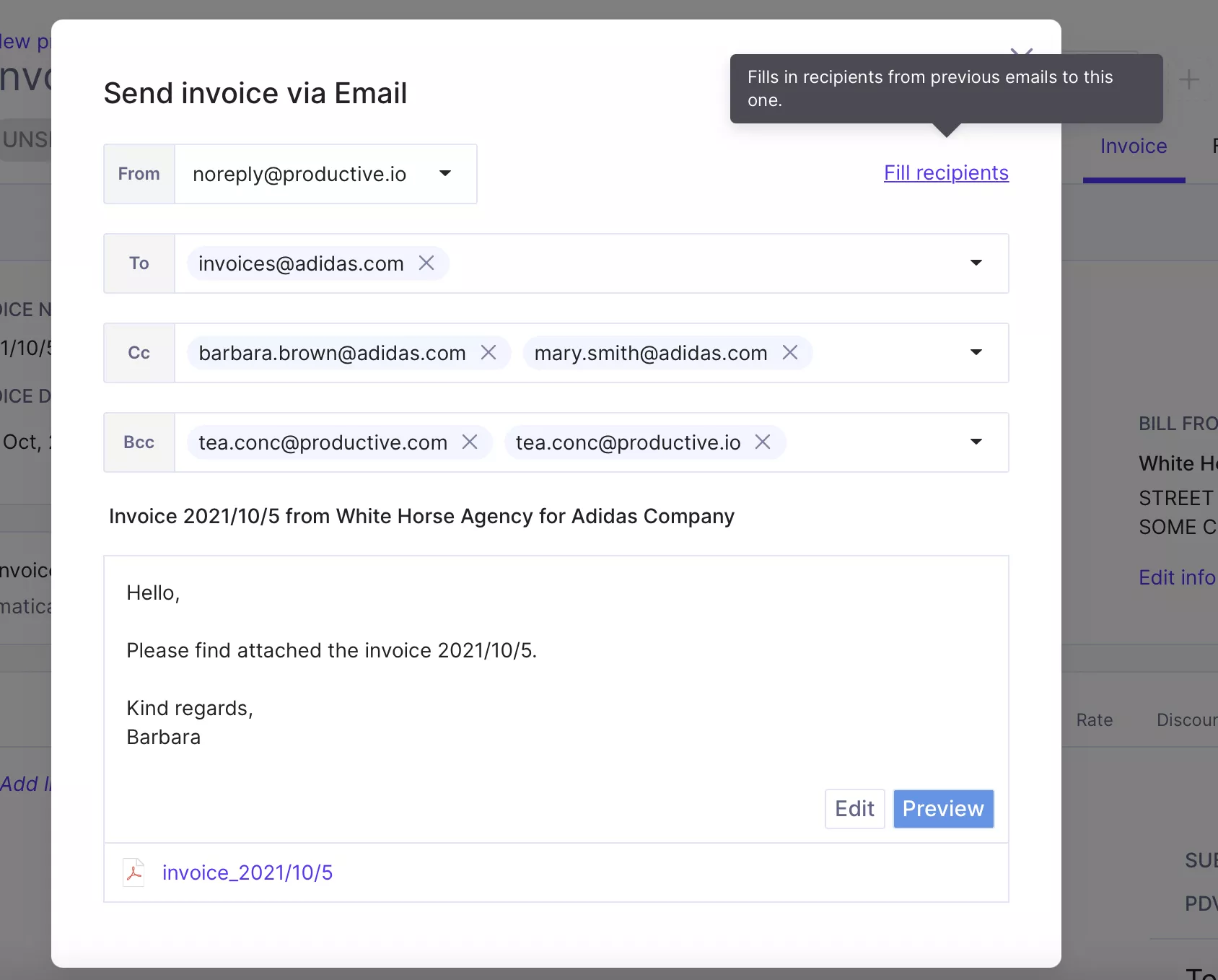 In the next few weeks, we're excited to launch the following updates for you:
With the new Budget revamp in Productive, you'll be able to create more flexible estimates using sections (e.g. you can divide your projects into phases directly in an estimate). This will give you more precision when drafting proposals.
Create and apply status workflow to a project and track task progress in the Status field with our new feature – Workflows.
Soon you'll be able to try the new, improved project notes system. Docs will help you collaborate, rearrange, pin notes, and more.
Our newest integration with Visma e-conomic will let you send invoices from Productive to your Visma e-conomic account.