Introducing Productive's New Look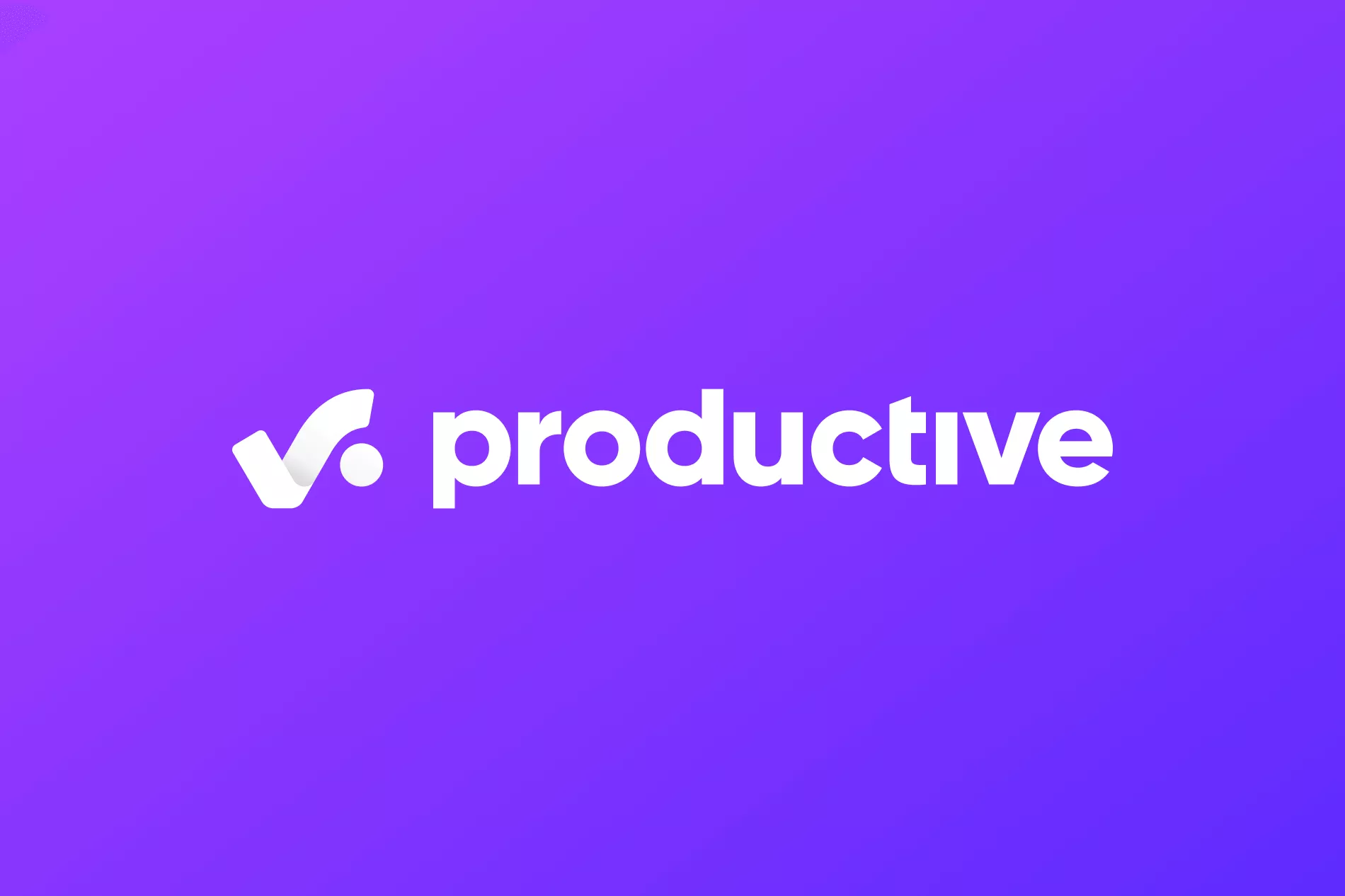 We Help Your Agency Reach New Heights
Switch from multiple tools and spreadsheets to one scalable agency management system.
It's said that change is the only constant in life. And while our current design has aged gracefully—we felt that something had to change. Actually, a number of things.
Why Did We Do a Redesign?
Productive is now more powerful than ever, and it can handle even more information. So we wanted to make sure that you can navigate through your data with more ease and clarity. 

Obviously, adding more data to Productive means spending more time in the app, so we intentionally added some eye candy with improved colors, fonts and shapes.

Finally, Productive has changed as a company. In 2020 and 2021 we shipped more than 500 improvements and feature updates. We're also growing as a team, so it made perfect sense to create a new visual identity for the brand, one that represents growth and great aspirations.

Let's start with the obvious, and that's the bright purple color scheme.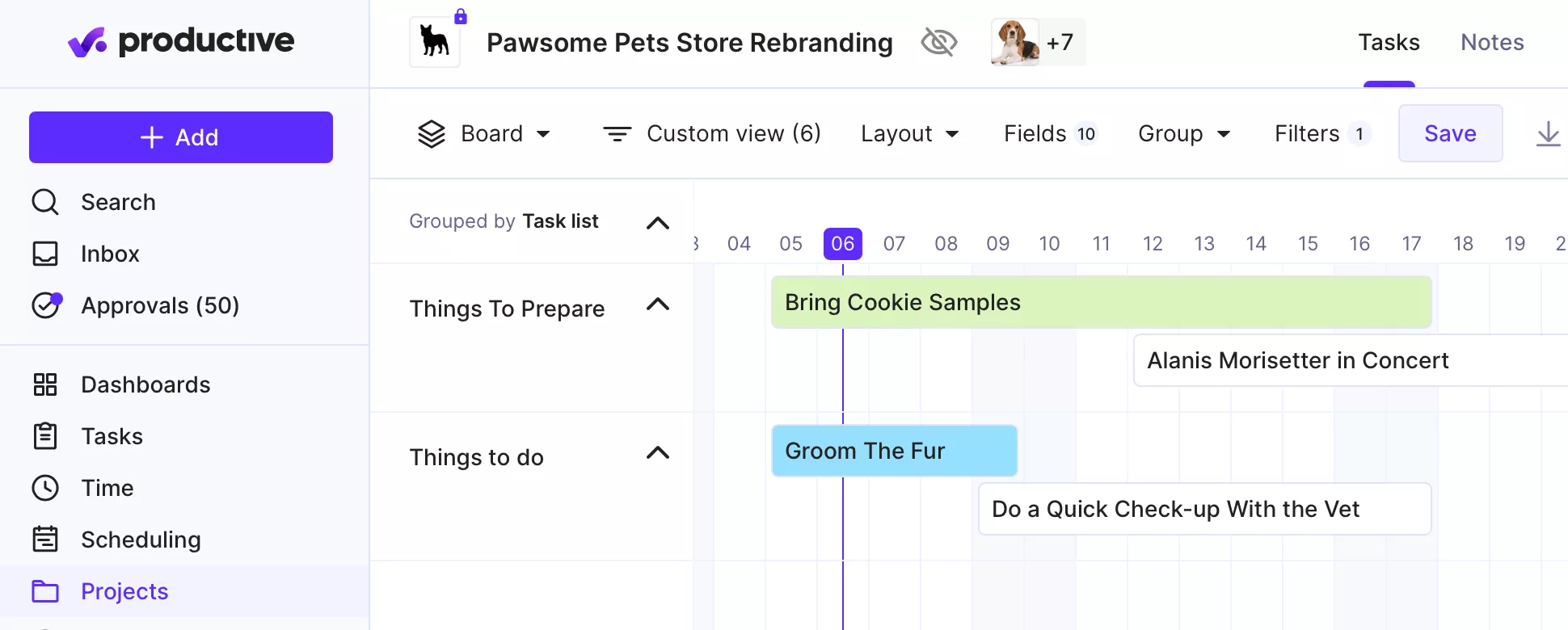 Historically, purple is associated with nobility and ambition, but we stopped short of making it pretentious or glitzy.

Also, other colors in the app have been refreshed. All the new shades you see were carefully deliberated by our Design team to increase visibility and make important notices pop out, without being irritating: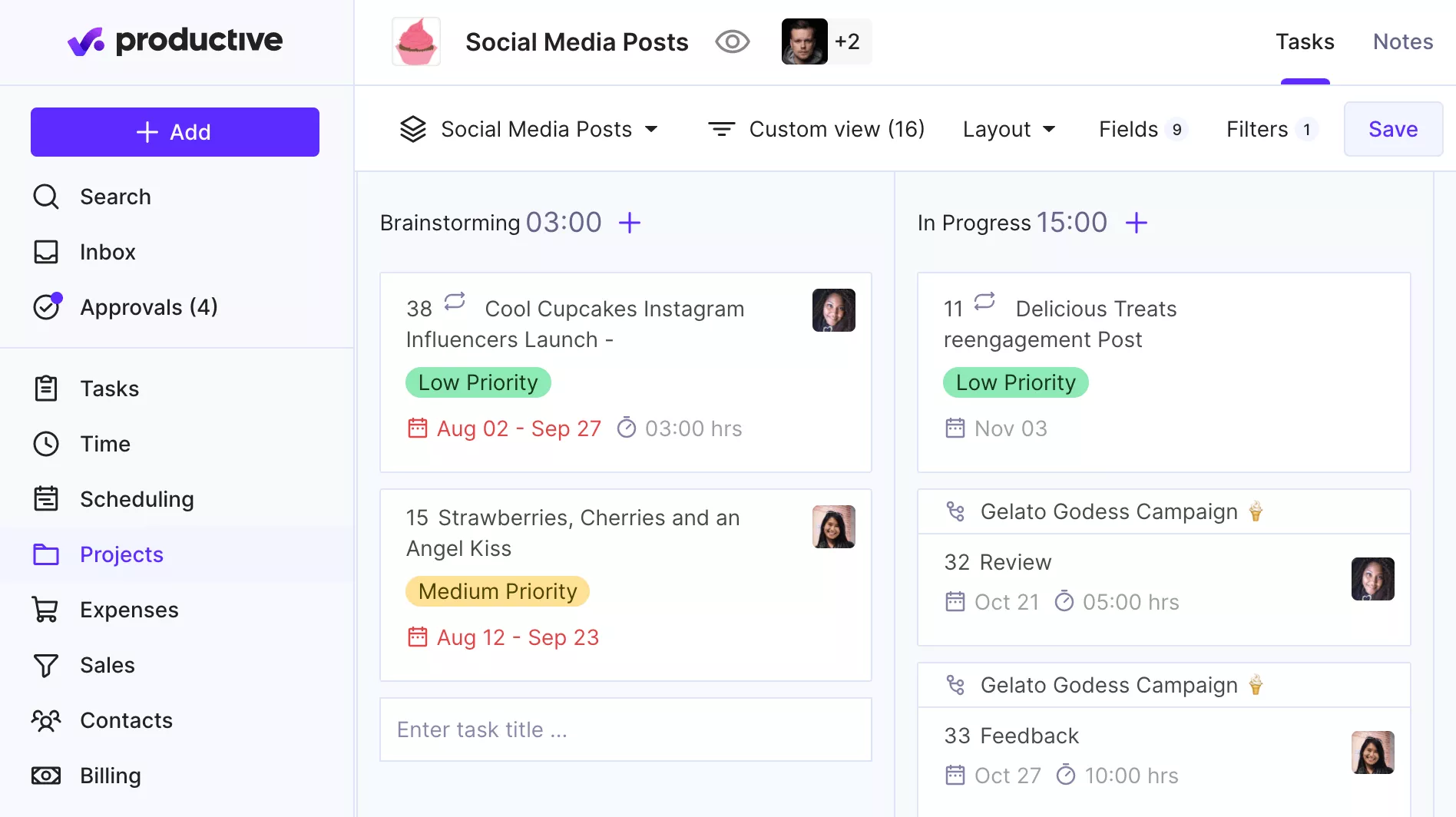 Next, you'll also notice that the font has changed. Now it's a lighter variant, easier to read. Improved spacing on data tables make your reports more elegant and easy to digest.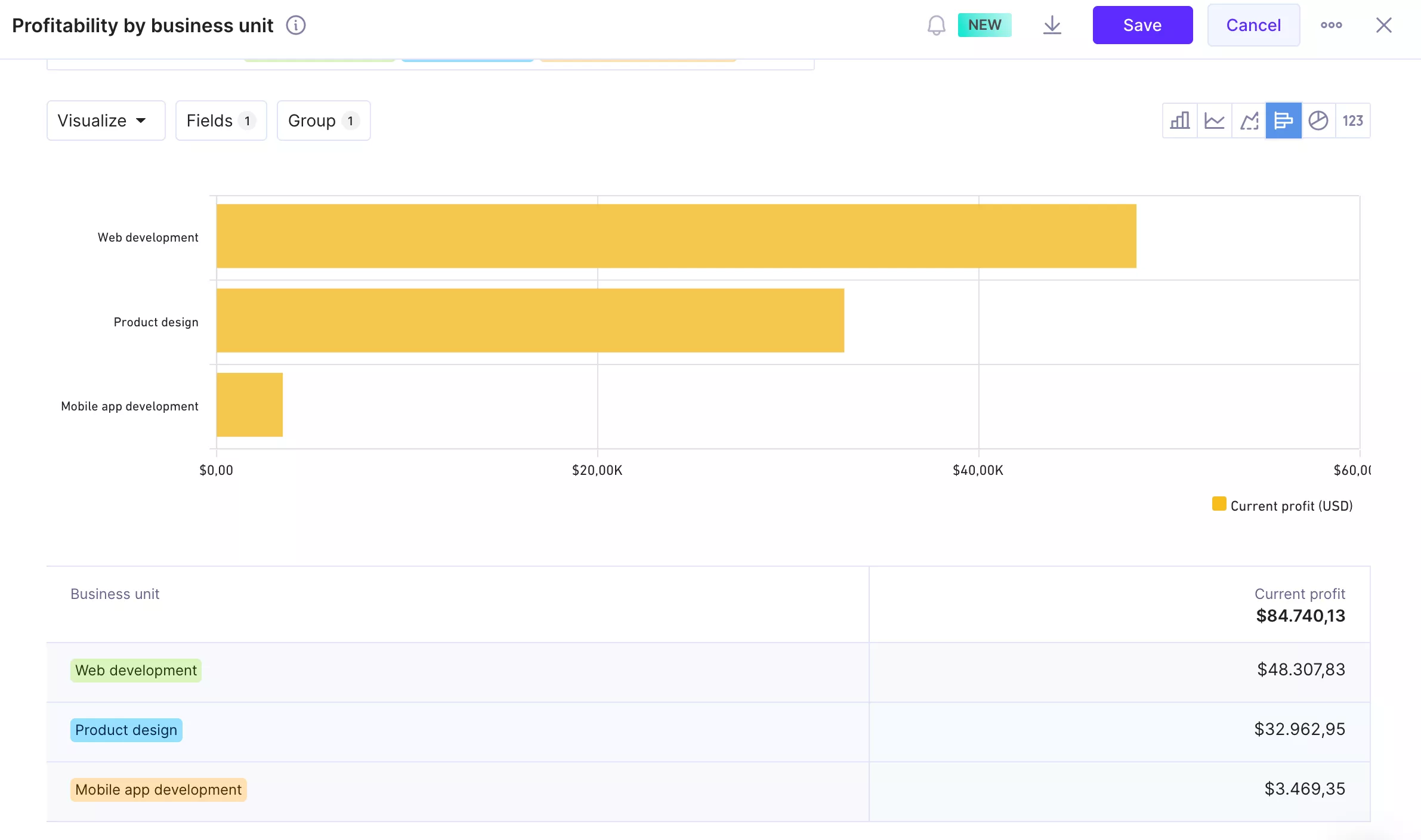 And if you, at some point, went to the dark side (or just have Dark mode enabled)—you'll love our more subtle, pastel look: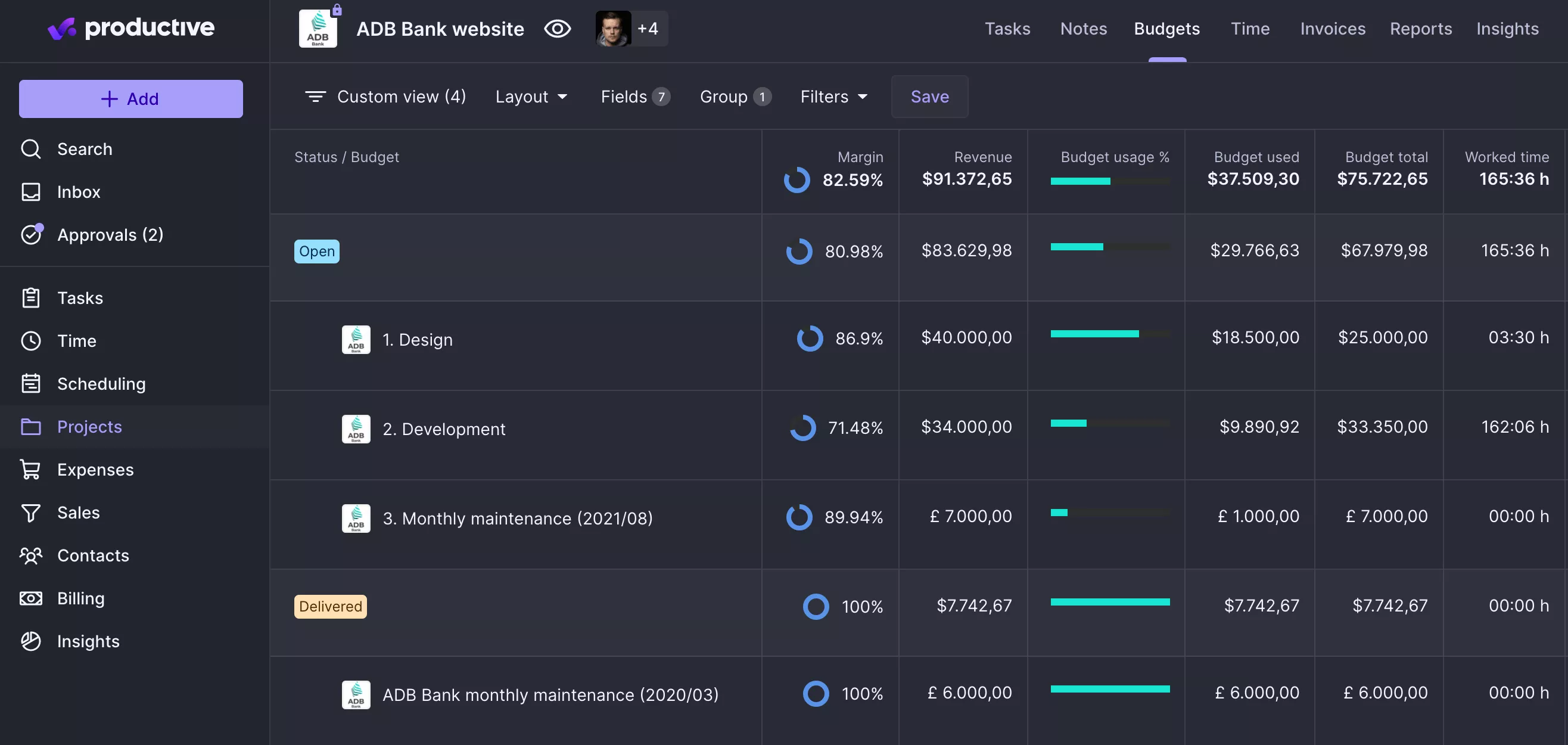 While it may look like a little nip and tuck, this is just a glimpse of all the exciting things we're working on. Soon, you'll be able to do more with Tasks, build better Documents, expand Time tracking to new levels, create more powerful Budgets, and master resource planning with improved Scheduling. 

We hope you'll enjoy our new look as much as we're enjoying it. The whole team was involved in the process, and we truly feel that it represents our mission to be your partner in shaping the future of your agency.

As always, we love to hear your thoughts, so feel free to drop us an email or reach out to us via chat.