Naomi Campbell Doesn't Get Out Of Bed For Less Than $10,000. Should You?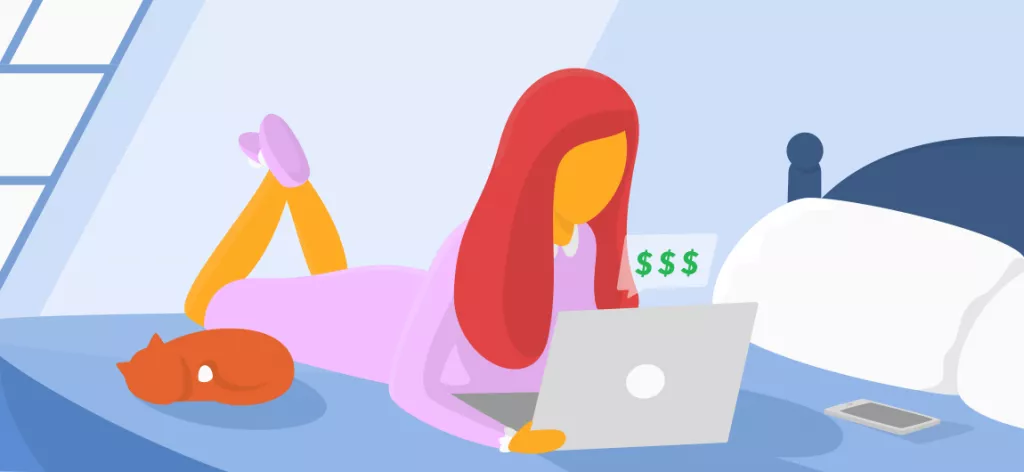 We Help Your Agency Reach New Heights
Switch from multiple tools and spreadsheets to one scalable agency management system.
Naomi Campbell, the supermodel diva, was known for not getting out of her bed for less than $10,000.
As diva as she seems, she's right. Naomi is one of the most longlasting supermodels in the world, and she knows what it takes to be the best. She also puts in the effort it takes. That's why she demands an incredible sum of money as a minimum for getting her on board. You'll say – I'm not a celebrity or a supermodel. That's right. Unless Brad Pitt is reading this. If he is, a big hug from me, I'm a fan.

Celebrity or not, you and your agency need to know your worth. Your rates may not be as high as Naomi's (yet), but you do need to define a minimum.

Most agencies have a price rate for their services. They use it as orientation when creating quotes for clients. If you have fixed prices, you're calculating the hours it will take to finish the project in advance. With the hourly model, you're offering a rate to a client. The more hours you spend working on the project, the more your client has to pay.

Even though these pricing models are different, they both require that you define your price rate in advance. Be careful, it's a trap. Why?
The price your client pays for your services reflects the market value of your service – how it will help his business. Will you increase his revenue, save time, make the process more efficient or raise his profit margin?

It should also include the costs of "production"- how much will delivering this service cost you. Your "materials" are in-house experts. Here's how you should calculate the price:

Price = hourly cost of your employee + agency profit margin

Profit margins for agencies vary from 10 to 20%. Where's the trap? Don't forget to include your agency overhead. Your office, accountant, utilities, non-billable staff… Someone has to pay for it. Make sure you include a part of that in each budget you're asking from the client.
Your people make the biggest chunk of your price. Do they all have the same price? You can use a blended rate which includes salaries of seniors, juniors and interns. Bigger agencies, however, have price rates based on seniority. Since the senior team members are more efficient and have more knowledge, the client needs to pay more to get them on board. Pretty simple, you pay for what you get.

Where's the trap? You need to plan who will work on the project in advance. Imagine you've sold 50 hours of a junior developer to the client. All of a sudden, you're short of people, and a senior developer jumps in. Great, he'll save the project but you will end up losing money.
A big part of the quoting process is estimating how many hours the project requires. It depends on the client's requests and the information he'll provide in the sales phase. What you should use here is information about the hours invested in your previous projects. Learn from previous successes and failures to give accurate time predictions.

Plan to fail. Estimates are almost never correct. Take into account you'll give away some hours to the client and some things will take more time. It always happens. Someone gets sick and delays the process. Be more realistic with your estimates so you don't end up burning the budget.

In fact, financial experts usually create two types of annual budgets – a pessimistic and an optimistic one. Why don't you try using the same method for estimating?


Pessimistic estimate:
Include some unplanned events in the scenario:  your team members taking sick leave, the client delaying with some materials, a few public holidays etc.
Give the pessimistic estimate to the client so he's surprised when you deliver the project before the deadline. Always underpromise, never underdeliver!


Optimistic estimate:
You should communicate this estimate to your team, to make sure they deliver on time and don't push the timeline. Ideally. Make sure you're realistic, don't stress them with unrealistic deadlines and cause panic.

This can be a good method to help you deliver projects on time, and still have a buffer. The buffer will prevent you from sweating when client email comes in, and give you extra time for creating additional value. Those few hours extra might be enough for developing something you otherwise wouldn't have time to finish.
Best alternative to a negotiated agreement is the last price you'll take from the client. Go into negotiations prepared with a minimum you'll accept from the client. Know when to walk away from a deal. Otherwise, you might be trapped and accept a budget which doesn't match clients requirements in no imaginary world. You will harm yourself and your agency will end up losing money.

Key take away for you is self-care. It's okay to walk away from an opportunity. Know what you can afford and take projects only if you're okay with breaking the estimates. But first of all, be aware that you'll break the estimate and how much it will cost you. Include a buffer in your prices. You can burn a budget, but make sure you're not losing money. Believe it or not, you can work more and earn less. Especially if your prices are off.