Leading Agency Culture In 2022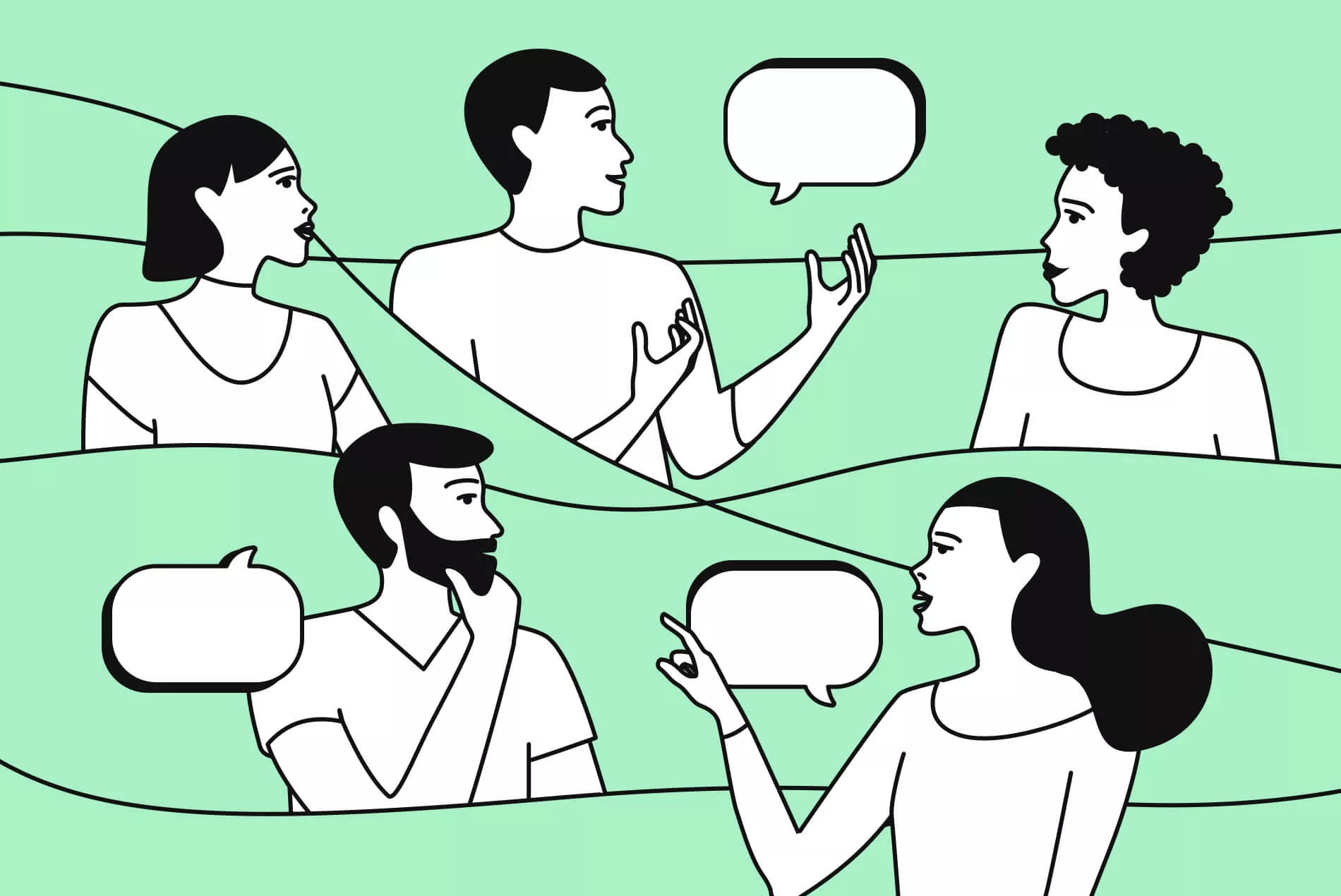 We Help Your Agency Reach New Heights
Switch from multiple tools and spreadsheets to one scalable agency management system.
For the past two years, agency culture has been in jeopardy.
Sounds dramatic? Well, it's true—and there are numbers and testimonies to prove it.
 
While agencies around the world have adapted to tough times well, certain crucial questions remain:
How can agencies foster a sense of belonging and successfully retain employees?
How can agencies capitalize on today's global talent pool, instead of getting swamped by competition?
How do agencies avoid their omnipresent rival, burn-out—and how can agencies invest in employee well-being?
Keep scrolling for the most recent stats, opinions and potential solutions for leading agency culture in 2022.
Agency Culture Is Under Pressure In 2022
At the end of 2021, the Society of Digital Agencies (SoDA) and Productive conducted a survey on over 169 agencies based worldwide. Agencies joined in the study to benchmark assess their business performance, benchmark themselves against peers and identify where the industry stands in 2022.
 
The majority of agencies that participated (41%) identified themselves as digital agencies, followed by integrated agencies (14%), and consulting agencies (13%). Over 80% of the agencies were from the US and Europe, while the remaining 20% from across the APAC region, Latin America and Africa.
How exactly do you sustain agency culture when most of your employees work from home for weeks, even months at a time? There are certain things you can't influence, but there are elements of work you can improve to develop agency culture.

GABRIJELA BOŠNJAK, SENIOR BDR AT PRODUCTIVE
You can't change the world, but you can change your own agency.
The "small things" like welcome kits overflowing with branded swag, extravagant team-building activities or cool educational experiences can never swap intangible culture, gained through putting values into action and consistently doing so.

Nowadays, best practices in fostering agency team spirit and culture revolve around:
Getting honest feedback from teammates—Without imposing what'd be best, ensure you're getting feedback so you can reevaluate and reinvent everything from weekly sprint meetings to team dinners.
Acknowledging differences—Offer more flexibility and stay open to different work preferences and styles by clearly communicating expectations on process and output.  
Empowering roles—Impose autonomy to make employees feel more respected and responsible to deliver their contribution to the team as a whole.
Agencies known for award-winning work put an emphasis on understanding how to best confront this situation. In their own attempt to best navigate the hybrid workspace and ensure best practices for their team, Media.Monks partnered with external consultants on global, regional, and local levels.

Imma Trillo, Senior VP of Global HR, Media.Monks
The studies focused on work patterns (how important was face-to-face collaboration?) and an ideal work environment (what would make our people feel safe to return?). In addition to understanding our people's preferences for the future, we also wanted to reassess prior ways of working (how did people commute pre-pandemic, and would they do it the same way now?). Collecting data across our global team was the crucial first step in planning a return-to-work strategy everyone could be happy with.
How To Avoid Every Agency's Greatest Foe: Burn-out
A fascinating finding from the Global Agency Landscape report is how only 8% of agencies have a clear overview of their resource planning for the upcoming 3 months. This is where agency operations managers and technology play a big role. Operations or resource managers need to work closely with sales and HR to figure out how to optimize workloads.
 
The same study showed that 57% of agencies see employee well-being and burnout as one of their main obstacles towards a more successful future. Mental health at work has surfaced as one of the most important elements agencies need to focus on in delivering work. To do this, agencies need to be operationally ready to forecast the near future, and that's where technology comes in.
Imma Trillo, Senior VP of Global HR, Media.Monks
In our industry, it's important to move with the market and adapt—not only to the changing needs of clients, but also of your employees. It's worth remembering that we're navigating this change amid the backdrop of the "Great Resignation," and with shifts from one job to another being common, offering everyone the possibility to work in the environment that best helps them thrive—either at home, in the office or a mix of both—is meaningful.
Key Trends In Recruitment and Retention
One of the biggest challenges after "the Great Resignation" of 2020 was addressing how agencies can more successfully recruit and retain employees. 50% of agencies said that the challenge of finding and retaining talent negatively impacted their growth in 2021.
 
While 25% of 169 respondents stated that increased competition has made attraction and retention more difficult, not all hope is lost. Of the same sample, 21% of agencies said that gaining access to a global pool of talent has been overall positive for them. Strategic investments aligned with operational priorities suggest that half of all agency leaders are focused on attracting and retention.
When resources are planned in advance and monitored regularly as teammates track time, agencies get the opportunity to manage workloads better. This also gives enough time to hire and win new business in a more strategic manner. 

Some key trends and insights when tackling hiring and retention challenges in 2021 were:
Increasing salaries—50% of agencies said that they took this measure in 2021, but how sustainable is it? Agencies can regularly increase salaries, but it's a satisfaction that quickly wears off.
Working with freelancers more often—54% opted for this tactic, as it's useful when resources are needed from time to time. While using contractors is also an easy fix, it takes time to onboard them and agencies should evaluate the extra costs this tactic brings them.
Working with freelancers more often—54% opted for this tactic, as it's useful when resources are needed from time to time. While using contractors is also an easy fix, it takes time to onboard them and agencies should evaluate the extra costs this tactic brings them.
​​Up-skilling and training staff—33% of agencies used this method as a means of filling gaps. Educating employees is always a plus, but there's only so much of it you can do when you need concrete experience, and fast.
Digital agency DPDK tackled three main obstacles in their hiring and retention strategies. To stay at the cutting edge, they set up a global HR team, focused on enhancing their operational efficiency and worked towards building a sustainable creative culture.

Pim van Helten, CEO and co-founder, DPDK
The way we see it, happy people and a positive work experience produce exceptional work. (…) Employees are demanding more from their employers and aren't afraid to quit their jobs if they don't feel heard. This trend has become so widespread that it has been popularly dubbed 'The Great Resignation'. We've also introduced unlimited vacation to give employees more flexibility and autonomy. The move enables our team members to achieve a satisfying work-life balance and take the time off they need and deserve.
Spearheading Agency Culture
Agencies in 2022 are aware that they need to be much more involved in fostering culture and healthy internal communication than before the pandemic.

As competition grows, company benefits and steadily rising paychecks won't cut the chase in the longer term. Instead, agencies need to look into their data and encourage honest communication, stay curious and open to change, and figure out what works best. Because no two agencies are the same, but many service businesses face the exact same challenges.


For more global agency trends, download the 2022 agency landscape report.