How to Optimize Testimonials to Convert Leads Into Clients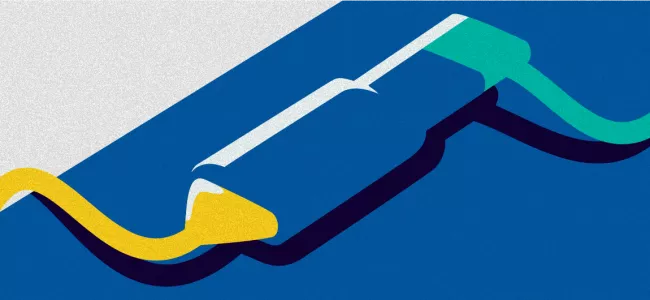 We Help Your Agency Reach New Heights
Switch from multiple tools and spreadsheets to one scalable agency management system.
Smart entrepreneurs know that one of the most effective marketing tools is a testimonial.
Testimonials can be some of the most pervasive sales tactics around because they don't come from sales reps or business owners; they come directly from satisfied clients, who have nothing to gain from the recommendation. Instinctively, we trust them more.

Still, as you're just not the most trustworthy source on the quality of your own product—even if you're speaking 100% truth—people are (rightfully and naturally) inclined towards skepticism. So, this is where testimonials come in.
How Important Are Testimonials?
Here's why testimonials are important for business forecasting and growth: no matter what industry you're in, the success or failure of your business is likely going to depend on word of mouth. Testimonials are formal channels of expression from your past clients or customers that support your business in some way. Maybe you've done a good job for them in the past; maybe you went above and beyond for them, or maybe you just had a really good working relationship.

Customers may be skeptical about testimonials, and let's face it—who could blame them? The marketplace is flooded with competition and many different outlets offering the same products or services.

One of the first things potential clients will look for, especially on the Internet, are testimonials. They're crucial in establishing trust with new clients. Not only that, but they can also help to forge stronger bonds with older clients if they're the ones you're asking to help testify to your greatness. If they write something positive, you'll have the chance to thank them for it and they'll be reminded of what a good experience they had with you.

So, why are testimonials important for agency growth? This is why: they work both ways. Nobody can predict the future, but testimonials are always a safe bet.
How to Use Testimonials Effectively
Written or recorded testimonials are both effective in different ways. But when should you ask for one? Essentially, any time you have a positive experience with a client. This is especially true if you feel like you've done a particularly good job for a client, or if you've established a good rapport.

Remember, testimonials are not only about what a good job you do, or how great the product or service is that you're offering. They also demonstrate that you've built a strong connection with your previous clients and that they were willing to provide support for you and your business.
How Should You Share Your Customer Testimonials?
A testimonial is no good unless someone can see it, right? So how exactly should you go about giving them visibility? Your business probably takes advantage of several social platforms in order to promote itself; any of these can make a great conduit for a testimonial. Blogs, newsletters, press releases, Twitter, Instagram, Facebook—all of these are fair game. Spread the word as much as you can. Let the world know when you get a good review.
How to Optimize Your Testimonials
Nothing captures people's attention like a narrative. In essence, your testimonials are mini-narratives. A character (your client) had a problem, which you stepped in to fix. A testimonial is an emotional tool that appeals to potential clients because it allows them to become invested in your business through others.

To optimize your testimonials, you should encourage your clients to give detailed accounts of their experience with you. Content will always be one of your greatest allies in the fight to convert new clients.
via Giphy: Henry Hill offering a succinct yet valuable testimonial.

Other ways to optimize testimonials include selecting your single best testimonial and giving it pride of place among your social media accounts. Make sure you always include the client's name under the testimonial, to establish that emotional connection with your audience. And finally, a pretty obvious one: the more testimonials you have, the better you look. So aim for quantity and quality.
Testimonials Can Convert New Leads Into Clients
Optimized testimonials can be the final push to get new clients over the line, signing on whatever your equivalent of a dotted line is. They also make it far more likely that old clients will come back to you.

As said, testimonials work both ways—which is why they're such a powerful weapon in your marketing arsenal.