How to Collaborate With Your Team on Projects In Productive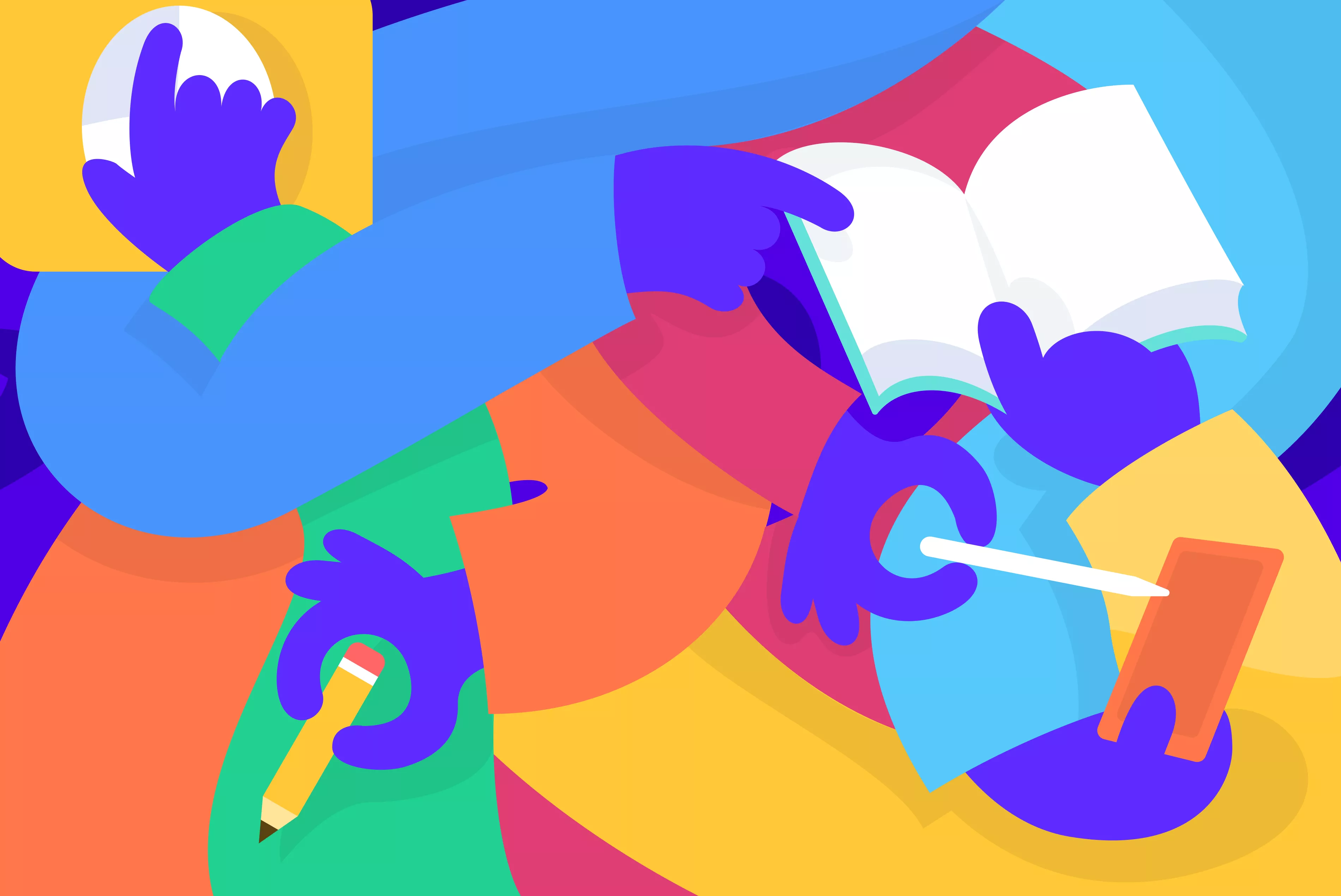 We Help Your Agency Reach New Heights
Switch from multiple tools and spreadsheets to one scalable agency management system.
When you start a new project for a client, or when you add a new internal procedure in the form of a project, chances are that you're going to collaborate with a group of teammates.
In some cases, it can be a team or a department, but it can also be the whole company. Let's look at how you can collaborate in Productive and work on projects together, from multi-month contracts to quick one-offs.
Start With a Specification
It's helpful to create a project specification, essentially a document that details the scope of work and gives everyone involved a single source of information. Let's take a look at a project that will handle creating a website and a new visual identity for a client: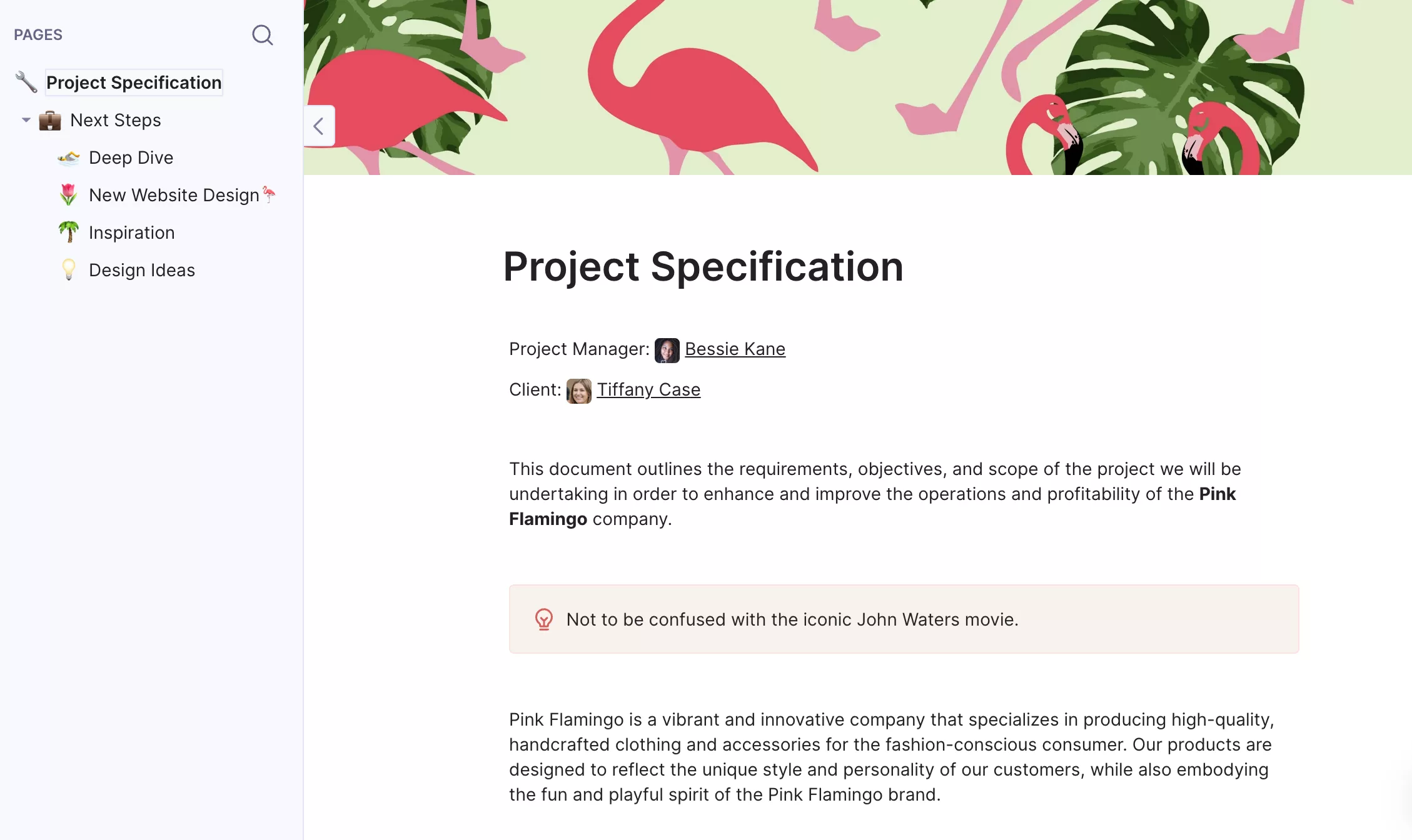 Rich, multi-page documents with images, banners, and links
A single place for sharing ideas, next steps, and discussions
Create Tasks and Delegate
When you write down a detailed specification, you can create Tasks which will give each teammate a clear picture of what needs to be done. Each Task can have an assignee (the person who has to deliver it), and a due date and you can also track time against Tasks.

Back to our project – once you've created and delegated all the Tasks, people can start to work on them. The question now is, where does one start? For people that need to deliver the Tasks, it's quite simple:
Click on the "Me" button to show all Tasks assigned to yourself
Use filters and different views to create an uncluttered birds-eye view of your Tasks
The same goes for project managers and everyone else in charge of the project. If the Tasks you're managing have a due date, be sure to filter by the due date then. For example, this view shows Tasks that need to be delivered in May 2023, with Milestones clearly pointed out: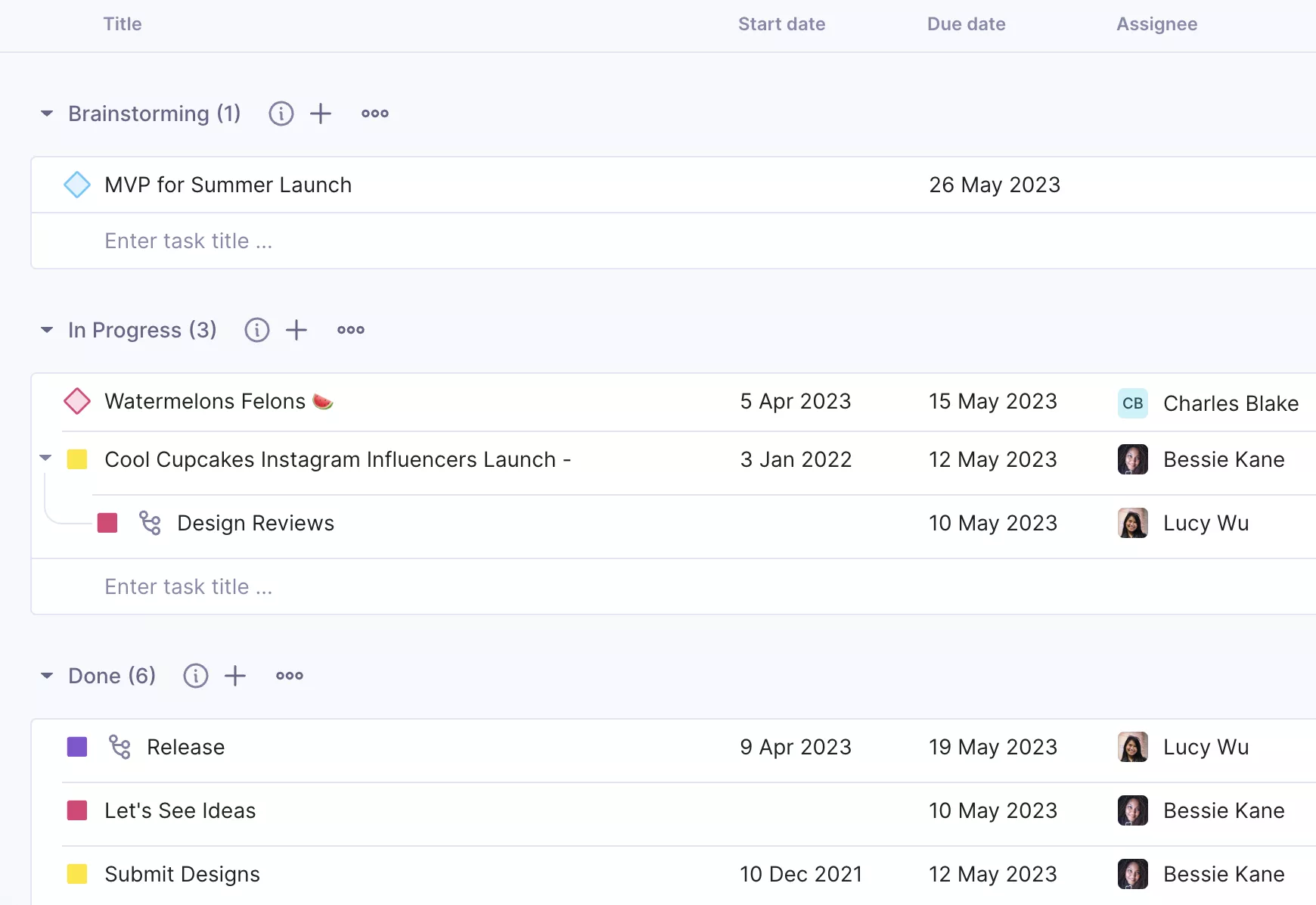 Keep the Conversation Going
What happens if you need to get someone's attention or start a discussion? Try these methods:
Each Task has a dedicated space for comments where you can write message-board-style discussions
Create a dedicated page in the Doc where you can discuss current events – mention Tasks, people and add comments: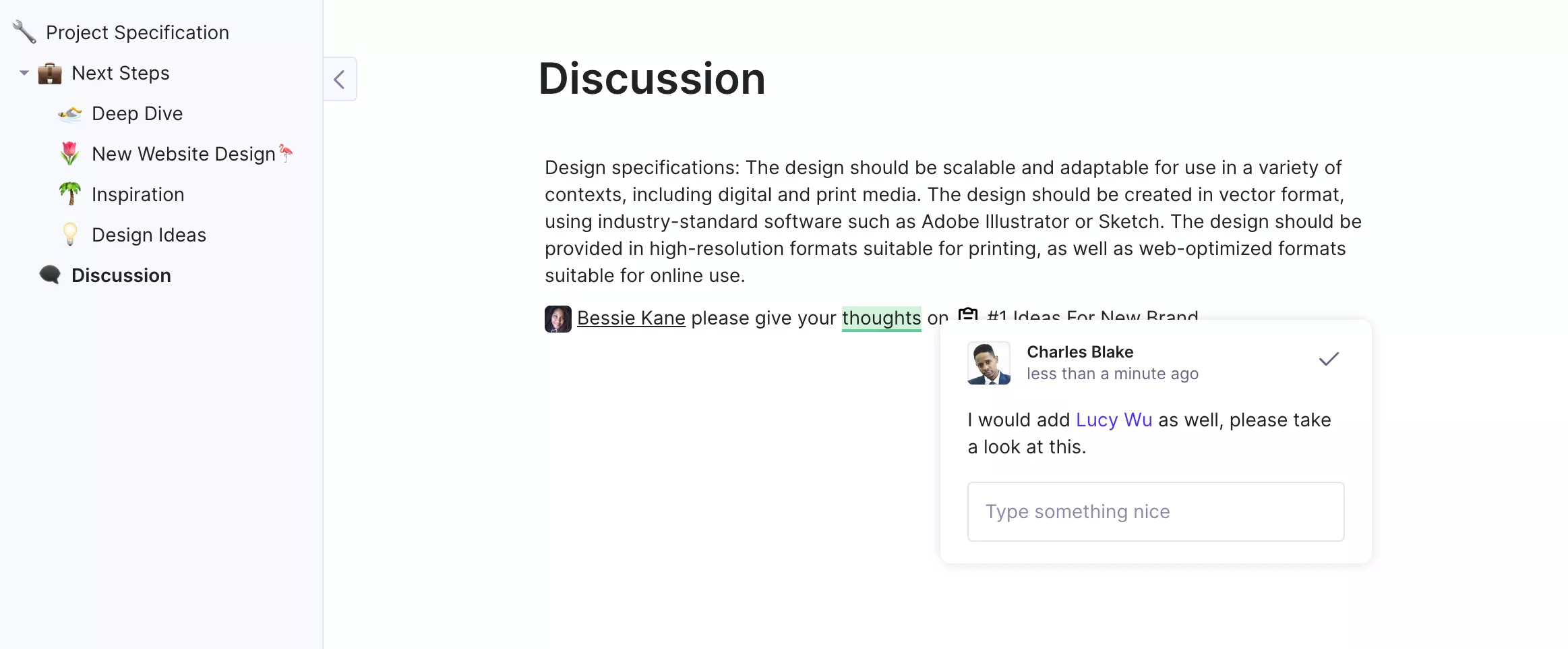 Using Slack? No problem – Productive has a native Slack integration that will keep you notified about comments and mentions, and you can reply directly in Slack to comments. And there is no need to worry abut notification fatigue either, as you can tailor which notifications will be sent to which device (or none at all).
Track Progress in Real Time (Or Just When You Want)
There are a few ways to keep an eye on the progress without going into much detail: First, you can create a Dashboard that will give you a high-level overview of the data you want to see. In this case, you'll see overdue Tasks, and people who forgot to track time, all at a glance:
Also, you can create a report in Insights that will show all Tasks closed last week:

Then you can set up an automated report, send it to your email (or a specific Slack channel) and discuss it when needed.
Productive keeps all of your work in one place, so it's easy to find all the information
You can tailor your experience with various filters and views to reduce clutter
Collaborate with your teammates directly on the project without using other communication tools
Use Dashboards and Insights to keep check of the progress of the project
Got questions about this article, or are you looking for a specific use case? Feel free to reach out to us via the in-app chat or via email.