QuickBooks Online and Productive? Sure —They Work Hand In Hand
If QuickBooks Online is your accounting tool of choice, improve your workflow by connecting it with Productive.
Track Your Time
in Productive
Let your teammates track time in multiple ways. Tracked time gives you business data and the ability to invoice tracked time on services.
Create Your Invoice
in Productive
Choose which services or projects you want to bill. Combine various projects and services to invoice multiple budgets at once.
Copy Your Invoice Into QuickBooks Online
As soon as an invoice has been created in Productive, you can export and copy it into QuickBooks for further processing.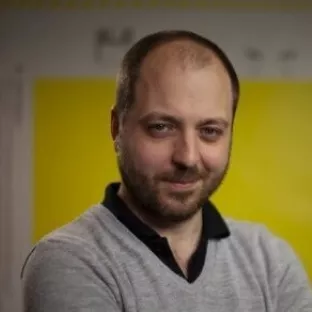 Roberto Ciarleglio
Co-founder and Managing Director,
Contra Agency
We have 20 years' worth of data in QuickBooks, where different service lines are linked to different incomes. To not lose that data going forward, we wrote a webhook that listens to a new update or a new invoice, reads through your service lines, checks with QuickBooks, then updates the new invoice and sorts it all out.
How To Connect QuickBooks Online and Productive
If you'd like to connect your QuickBooks Online account with Productive, check out this help article.
More About Quickbooks Online
QuickBooks Online is an accounting software focused on offering on-premises accounting solutions and cloud-based tools through which you can accept payments, manage and pay bills, and manage payroll functions.
Automate Your Agency's
Workflow
Switch from multiple tools and spreadsheets to one scalable agency management system.