Our mission is to become the best tool for running an agency in the world. But we can't do it alone.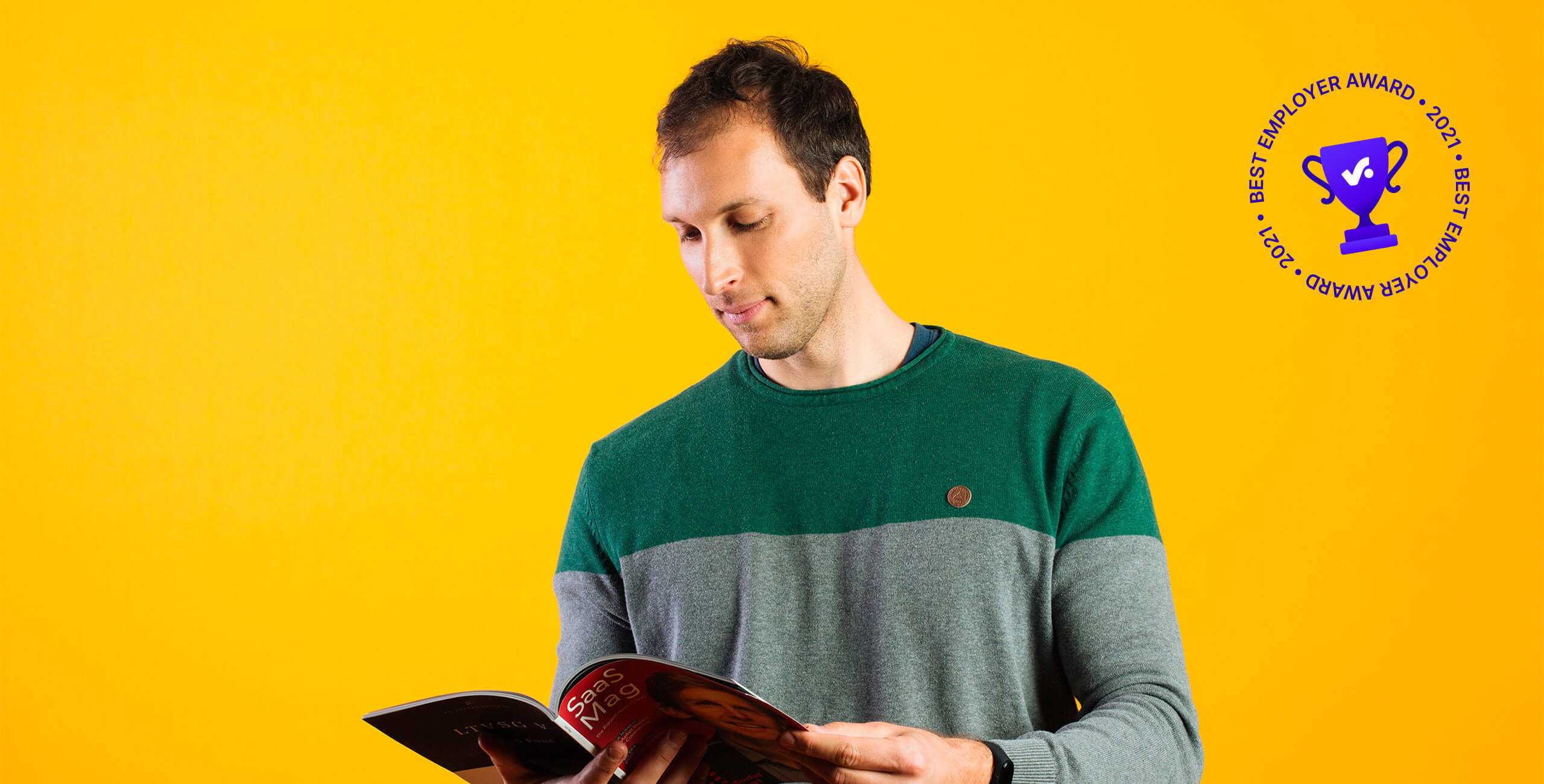 Productive was created by industry veterans behind a 350-person agency and launched in 2014 as a bootstrapped, profitable, and proud product business. 

We're looking for a passionate and creative individual to maintain brand consistency and make the use of our product seamless for the end-user by creating new patterns that are intuitive and easy to use. There's no end to the challenges that can only be solved by someone with an innate sense for product and UX design, a technical aptitude, and refined taste.

We're a diverse team in which our skills and experience complement each other. We're growing in numbers and looking to expand our team of 31 people.
Some of your day-to-day responsibilities will include:
Designing new product features, from an idea and the UX, to pixel-perfect execution.
Working with the Product Management and Engineering teams to generate ideas and turn them into a flawless product experiences.
Working closely with our Customer Experience, Customer Success and Sales teams to understand what our users need, want, and love about Productive.
Using  acquired data and intuition to prioritize, plan, and scope our product roadmap. 
Using and shaping the Productive design system in order to craft flows, prototypes, sketches, and high-fidelity visuals for your features. 
The ideal candidate for this role has at least three years of experience working as a Product Designer. If you recognize yourself in some of the following characteristics and skills, we will be happy to receive your application. 

Proven excellence in design with strong attention to detail and consistency 
You enjoy creating new design patterns that are intuitive, practical and convergent
The ability to think strategically and see an idea through, from concept to execution 
The ability to improve existing product designs and analyze our competition to match and exceed quality and performance 
Experience in researching different product technologies and structures to implement into design concepts

Experience with prototyping as a means to explore and convey design solutions

The ability to collect and interpret both qualitative and quantitative feedback 

Great communication, time management and organizational skills

You work well as a part of an effective team 

Creative problem-solving skills 

Proficiency with design tools like Adobe CC and Figma 

Good English skills, both written and spoken 

You've designed and built great tools with small teams in the past. 
You can untangle abstract problems and offer simpler, more intuitive UX flows.
To get a better picture of what we can offer you, here are some of the perks: 


A chance to communicate your own ideas, bring them to life, and see them have a real impact on the company
Working in a successful company that's growing and changing every day
Working with clients from all over the world 
Working with an awesome team of the best people in the industry
Sharing your knowledge with others 

Health checks paid in full once every two years 

Subsidized gym membership 

You can work out of our Zagreb office or remotely

If you think we can live up to your expectations and you're willing to share your experience and knowledge, apply using the form below. Please send us:

your CV and cover letter (.pdf)
your portfolio or links to content you created
If you have any questions, you can contact us by sending an email to careers@productive.io.


Here's a Sneak Peek of What You'll Be Working On
Curious about the look and feel of Productive? If you made it here, we know you are.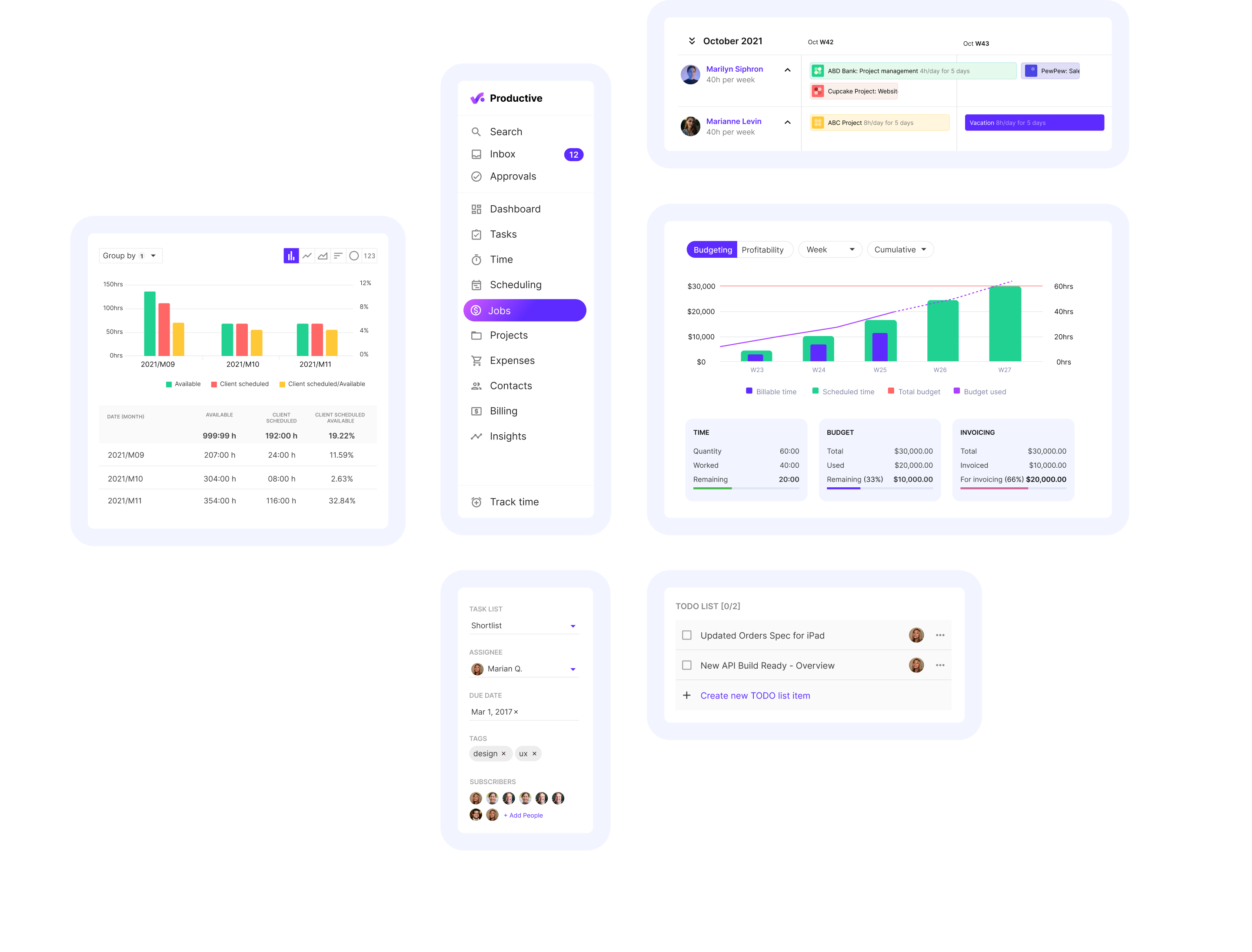 Honest, two-way feedback is the foundation of our growth. Every six months, we do 360 reviews to discuss what's good and what could be better.
We're on a mission to be the best tool for running an agency – in the world.
Join us in developing one product.
If you're eager to learn, we're eager to help. Each teammate gets an educational budget to buy books, attend courses, or visit conferences.
Our product is in English and our customers are based all over the world. Paid courses help us master foreign languages.
We support career switches from one position to another.
Depending on the role, our teammates hop on a plane from time to time to help our clients out with onboarding.
Choose where you want your office to be.
Tailor Your Working Hours
Productive syncs your work every moment, in whichever app you choose.
Each year you get a full check-up at a private clinic. It's on us.
Free Snacks at the Office
Coffee, tea, fresh fruit, sweet and savory snacks galore at the office.
We wouldn't have it any other way.
Each month, your team gets a new budget to hang out and have fun.