Working on a Retainer Fee Using Productive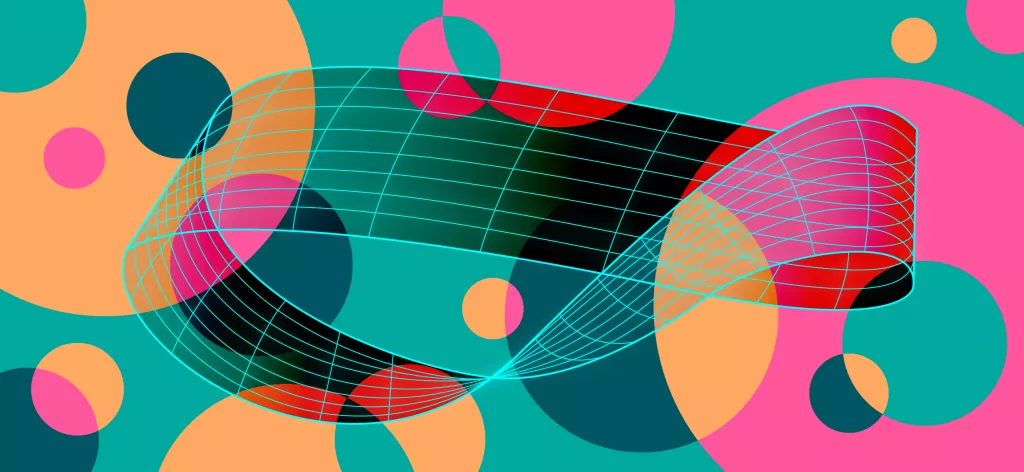 We Help Your Agency Reach New Heights
Switch from multiple tools and spreadsheets to one scalable agency management system.
You'll agree—one of the biggest challenges of running an agency is predicting cash flow.
A trusted method to improve forecasting for your agency is setting up retainer agreements with clients. But it isn't always that simple, is it? 

Working on a retainer fee does have its downsides, but the benefits of setting up recurring work are far greater. Maintenance? Ongoing campaign work? Whatever your agency sells best. 

In this article, we focus on how you can benefit from working on a retainer fee and show you how to set up recurring budgets in Productive.
What It Means To Work on a Retainer Fee
Do you have client work that repeats on a weekly, monthly, or quarterly basis? That means that you're working with clients on a retainer fee. Most often, a retainer agreement means that your client pays your agency on a certain date each month, in exchange for services covered in a contract. 

According to The Wow Company's Benchpress report for 2020:
1-20% of agencies say 29% of their client work is on retainers
21-40% say 18% of their work is on retainers
41-60% say 10% of their work is on retainers
The Wow Company's findings show that smaller agencies are only slightly more likely to work on retainer fees.
The Benefits of Working on a Retainer Fee
The main difference between a retainer and any other type of contract with clients is that your services (and time) are booked each month. And that's what makes retainers so great for your agency's cash flow: a secure amount of money will come your way each month. 

But there are more benefits to take into account:
Mid to long-term stability for your agency
Less pressure on your sales team to win new business frequently
Focus on more strategic relationship building with clients
Secured time booked in schedules
Understanding a client's brand and creating better thought-out tactics and strategies 
Higher productivity and efficiency for your team members
Predictable cash flow for your agency
How Working on a Retainer Improves Your Agency's Workflow
Running an agency is more than just successfully delivering projects. A complete agency workflow consists of sales and resource planning, project and task management, monitoring profitability and utilization, to delivery and billing. Working on a retainer fee improves all the aspects of running an agency. Keep reading to discover how.   

1. Retainer Fees in the Context of Agency Forecasting
If you could choose one, which of the following types of forecasting are the top priority for your agency?
Forecasting sales revenue
Forecasting resource management
If your answer is all of the above, we get you. At the end of the day, agency forecasting happens when you have all the above-mentioned data at your fingertips.

So, once retainer work is set up and time is allocated for recurring work—forecasting revenue becomes clearer. 

For more on forecasting, check out our webinar Forecasting In Productive: How To Predict Your Agency's Future.

2. How Your Agency's Resource Planning Benefits From Retainer Work

It's a no-brainer that working on a retainer helps your agency with resource planning. 

Resource management is key for keeping both your teammates and clients satisfied because with clearer schedules set, you can manage expectations better. 

3. How Retainer Fees Influence Your Agency's Reporting

So how does working on a retainer fee positively influence your agency's reporting? Well, your key metrics become more accurate because a recurring budget will automatically show up in various reports that display your revenue, profit, utilization, as well as more specific ones like those linked with forecasting and invoicing. 

4. Retainer Fees Make Invoicing Faster Through Your Agency Management Tool

Invoicing projects to clients becomes faster once you have recurring budgets set up in your agency management tool. 
Lore Hamilton, Program Manager at Rietta
"Between the recurring templates that I use and standard line item options, doing the invoicing for 30-40 clients each month in Productive takes me a couple of hours tops."
How To Set up Retainer Fees In Productive – Step by Step
1. To create a recurring budget in Productive, go to Jobs and create a new budget using the "New" tab.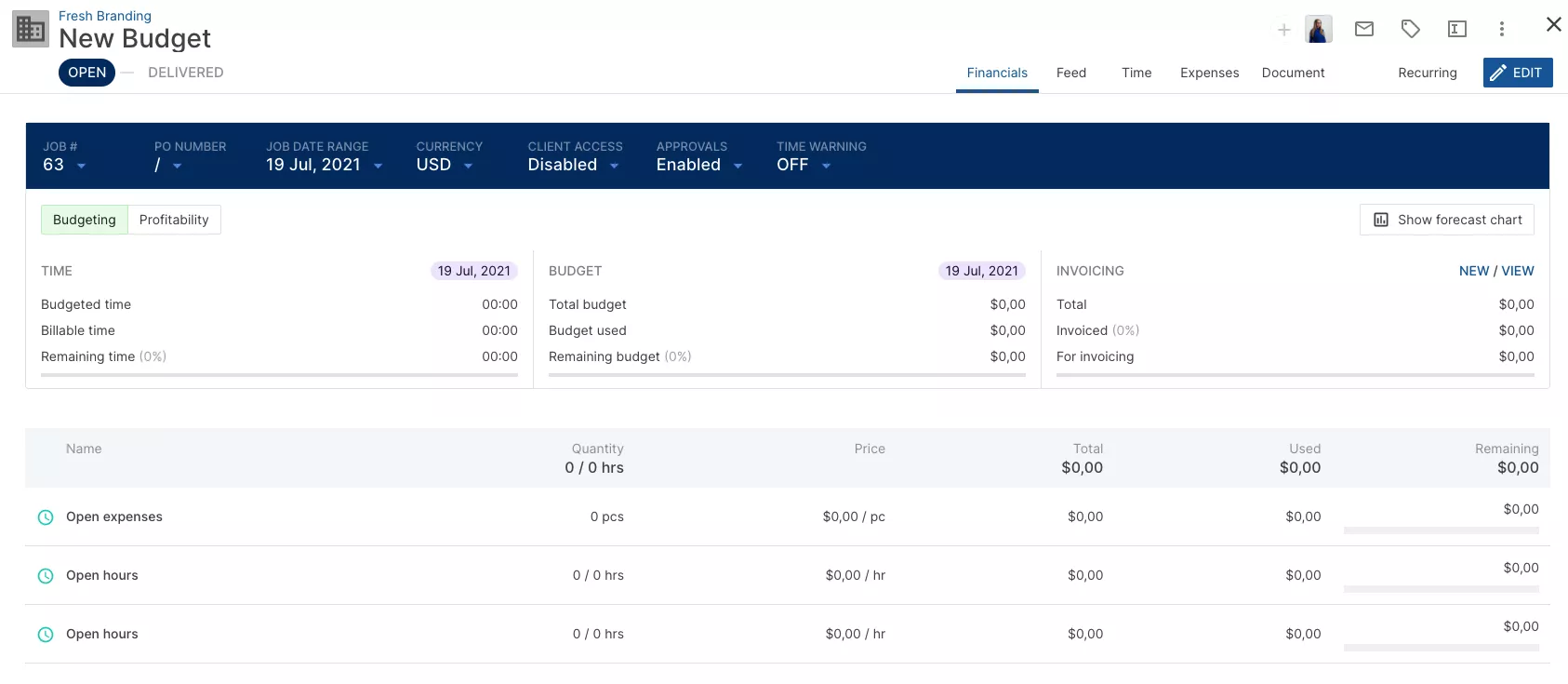 2. Once created, select the Recurring tab.

3. Third step: select a recurring interval and choose the date of the next occurrence. That will be the date when Productive will automatically create a new budget. After that, Pick when you want the budget to stop recurring. Alternatively, you can leave this part blank, and it will recur indefinitely.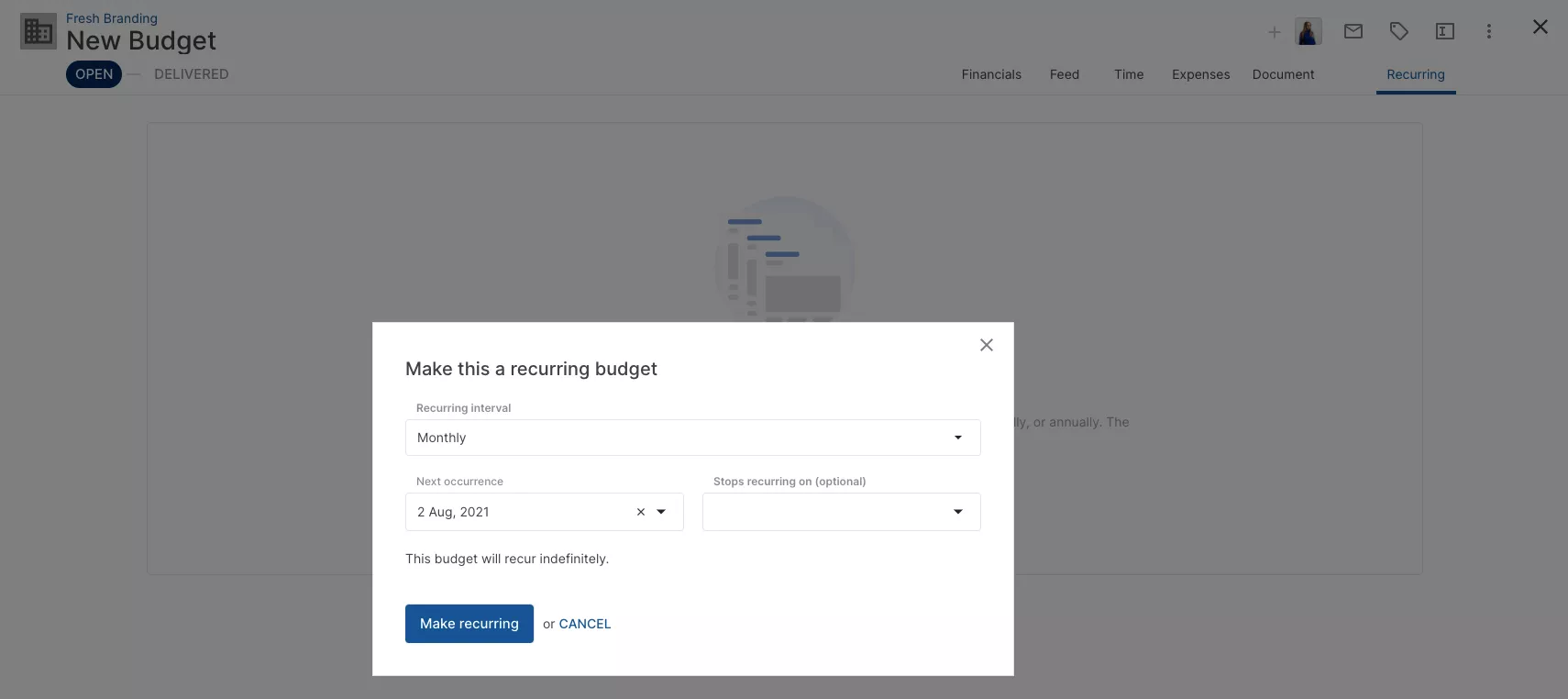 4. Last but not least, add in the services, hours, and rates for this recurring budget to get a view like this example: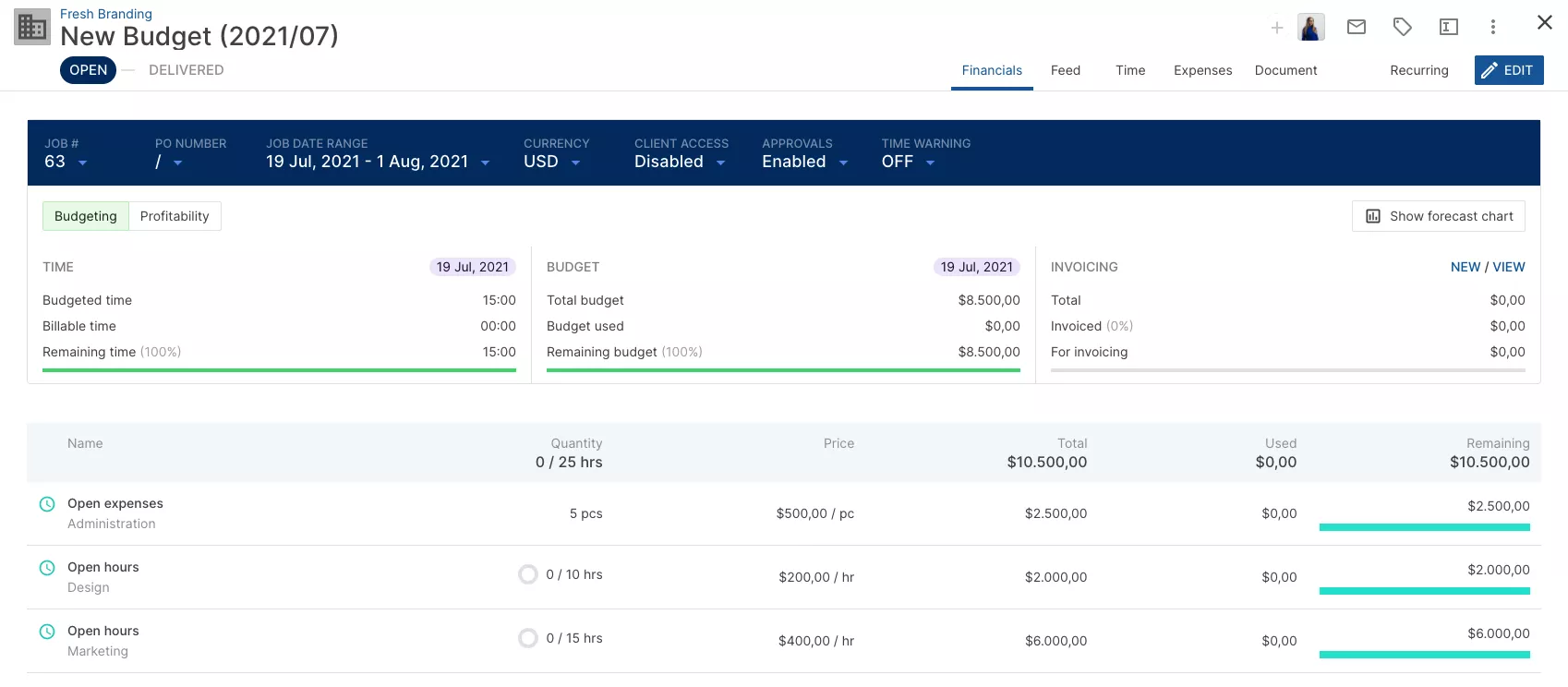 And that's it. To check out all your recurring budgets, just go to the Recurring tab. For more help, check out this article.
Streamline Your Agency's Work With Productive
Working on a retainer can help streamline your agency's work. Schedule a demo call with our Sales team to learn how easy it is to set up recurring budgets in Productive.