Streamline Your Workflow With the Timeline View In Productive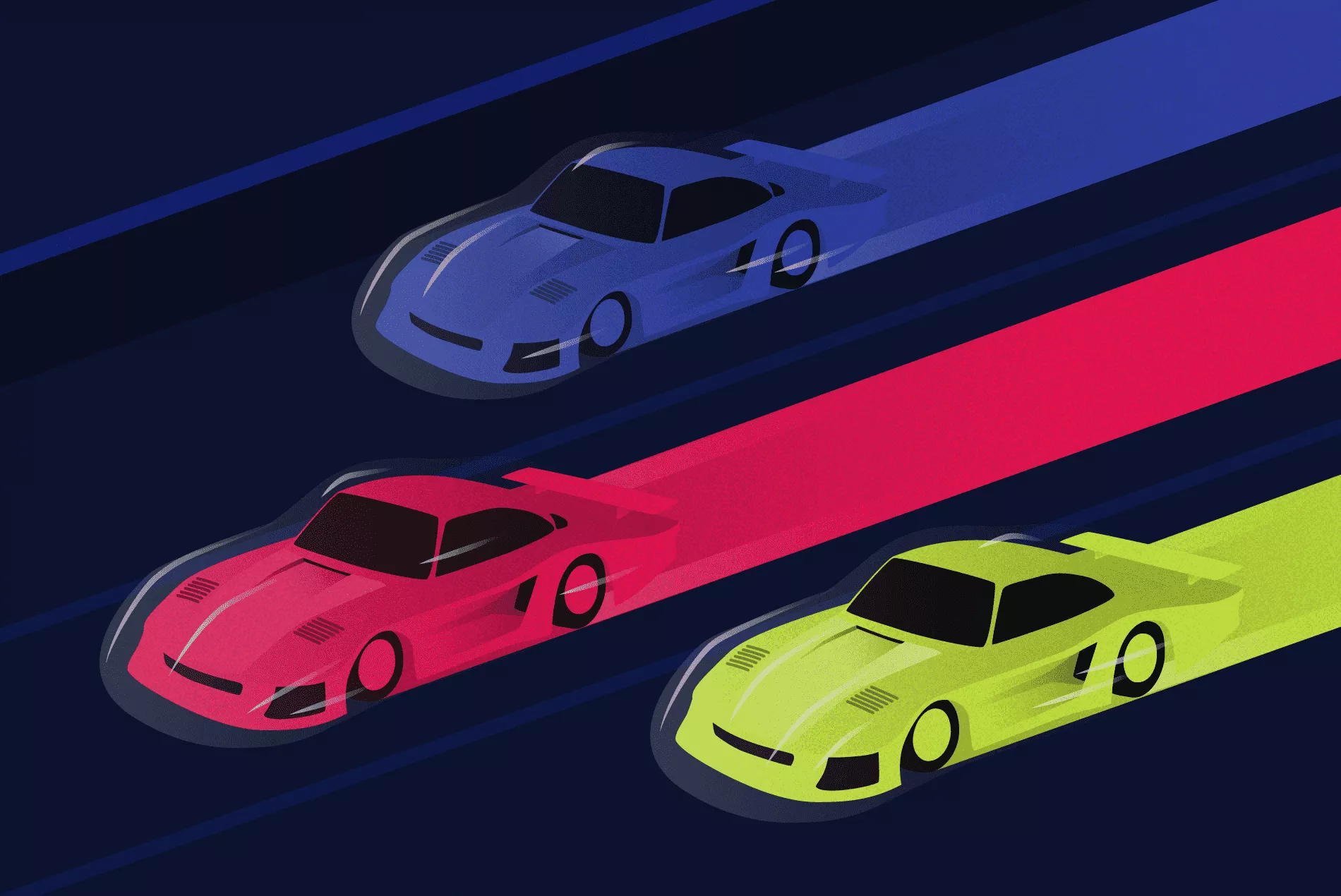 We Help Your Agency Reach New Heights
Switch from multiple tools and spreadsheets to one scalable agency management system.
Every agency has different business processes, projects, workflows, and methods of working.
That's why we give you the flexibility you need to work your way. For some projects, the best approach is to have your tasks listed in a simple list view. On the other hand, a different type of project will require a constant at-a-glance overview of your work's progress and you'll use the board or the timeline view to visualize your processes.

Keep reading to get all the answers on how to set up your project workflow in Productive.


Prioritize and Customize Projects With the Timeline view

With the timeline view, you can easily add and plan new tasks, check deadlines and project progress in real time, all in a Gantt-like environment. 

What can you do with the Timeline view?

Group tasks by projects, task lists, assignees, or custom fields
Reorder and reschedule tasks
Search and schedule unscheduled tasks
Color tasks using custom fields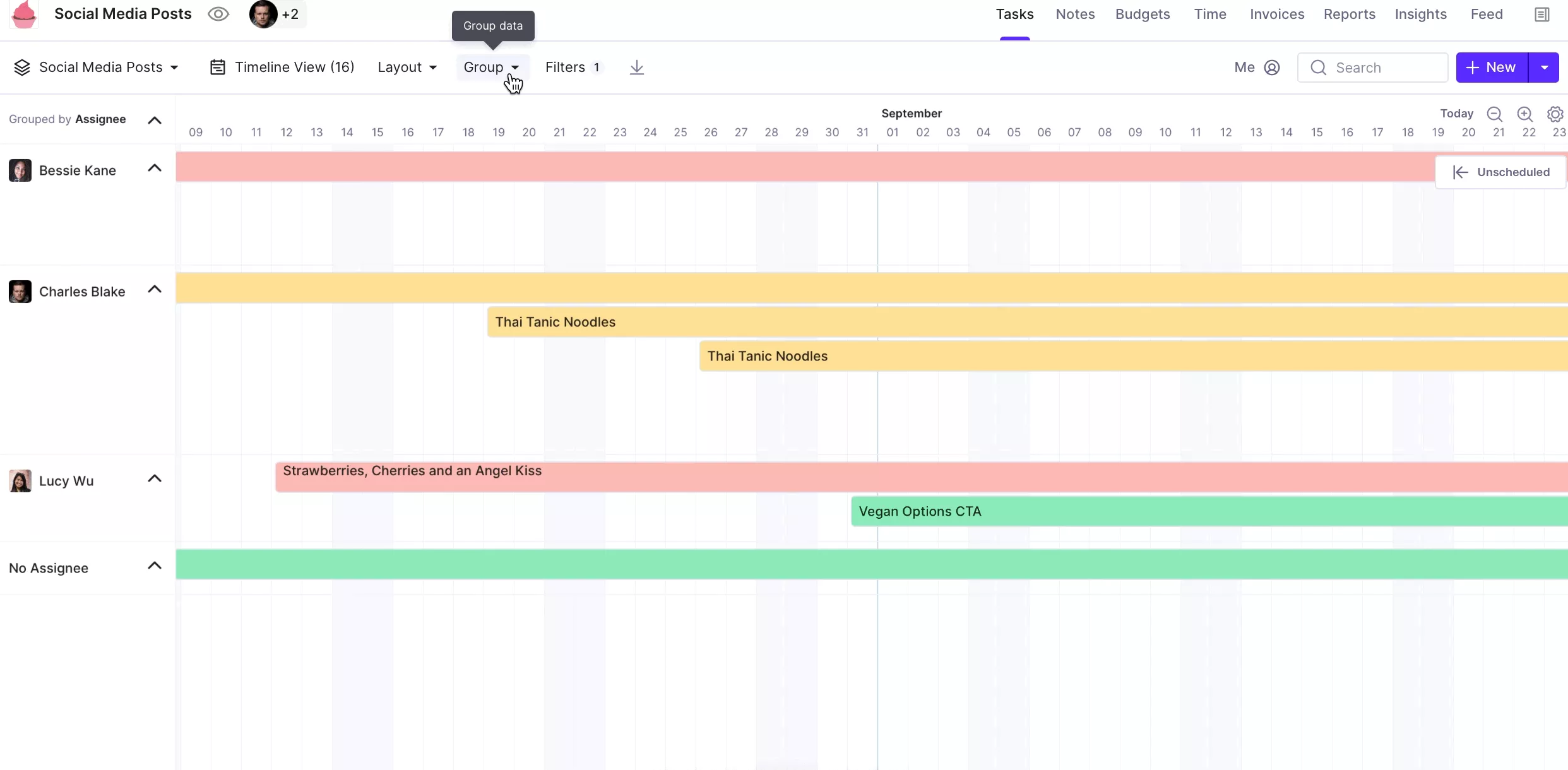 I'll give you a real example, in which case this view comes in handy. For instance, if you want to see how much work your team members have on their plates, the Timeline view is convenient to overlook this type of high-level information. You can see that Lucy is working on the Cupcake Project next week, and then she has nothing else scheduled. So you can easily click on the project Mark is working on and reassign the task to Lucy. Or, if all of your teammates are booked, you can reschedule the task – move tasks into the future, or just change due dates if your teammates need more time to finish than initially estimated.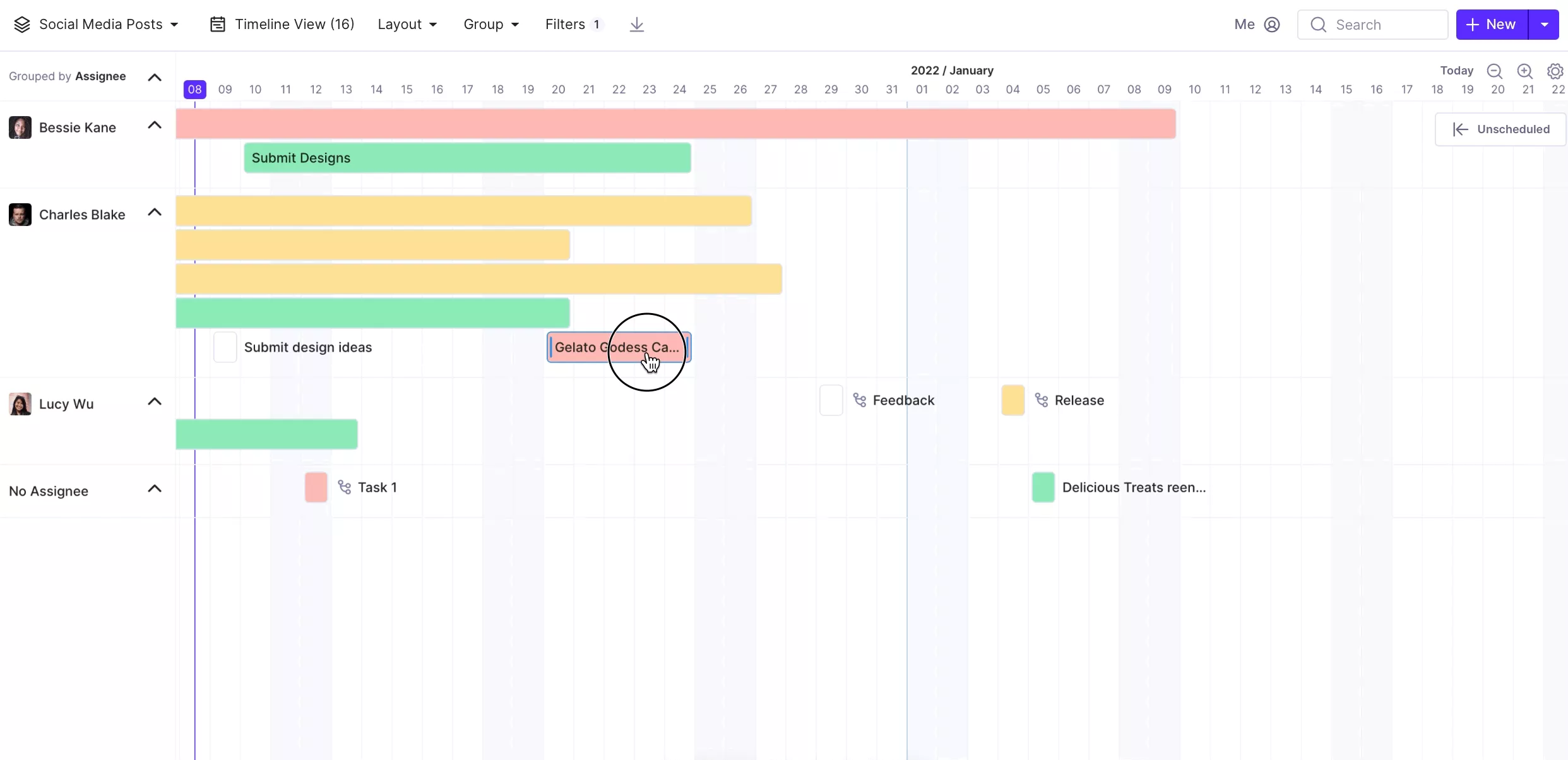 To start with the Timeline view, add a new view with the Timeline layout and don't forget to hit save. For a quick preview of tasks that you don't need to save, use the layout switcher.


Keep in mind that only tasks with a due date will be shown in this view, while others will be listed in the Unscheduled menu on the far right. You can easily schedule these tasks from there. You can find out more in our Help article.