Pulse: Get Reports Directly in Your Inbox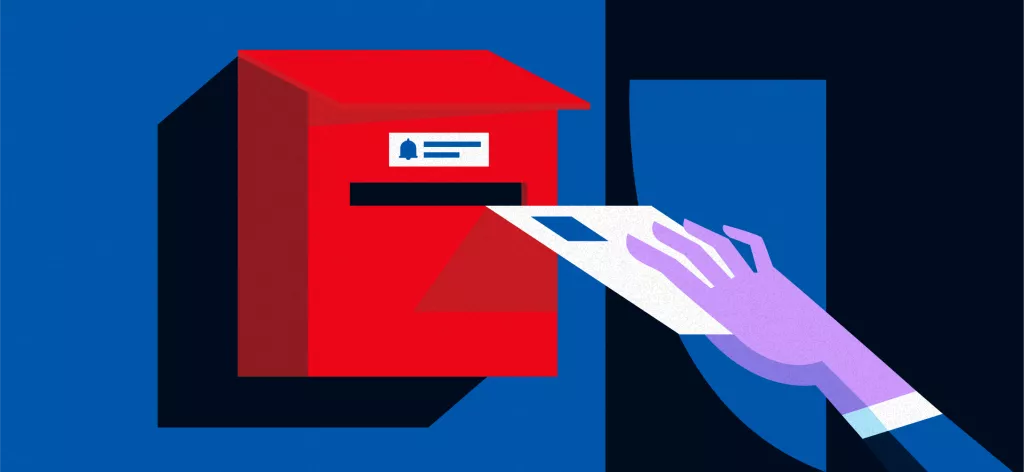 We Help Your Agency Reach New Heights
Switch from multiple tools and spreadsheets to one scalable agency management system.
Reports are one of the most important features in Productive, and we've constantly been working on improving them.
Our last major update was the Productive Insights Library, where you can access over 50 prepared reports in just a few clicks. Over time, we've also introduced and improved custom formulas, as well as ways to group, pivot, and format data.

Our goal is to let you have your agency's data available at your fingertips—like these three metrics every agency should track.
With our new Pulse feature, it's easier than ever to see which tasks were closed last week or which were started this week, who's out from the office today, or how profitable each project is. You can have this real-time information automatically delivered to you and others whenever needed. 

Subscribe to a report by clicking on the bell on the report screen, and set reminders to receive an email and inbox notification with your report. You can schedule reminders daily, weekly or on multiple days per week.
With Pulse, your human resources managers or team leads could make a report called 'Who's out this week' or 'Who's out today' and schedule it to be sent out on a weekly or daily basis. There's no need to go to Reports in Productive and manually export reports every time you need to see such information. 

Your project managers can set up a Pulse for a Profitability by Client report and will be able to skim through the report before a meeting to check overall numbers.

Another situation where you can use Pulse is when you're sending reports on open or closed tasks. Instead of manually sending a report to your client, just subscribe the client to the report, and they'll get it directly in their inbox. 
Why Should You Use Pulse?
Save time by viewing any report in your inbox instead of searching for it in Productive.
There's no need to export a report manually each time you need it.
Easily update your client on a project's progress.
Send a Pulse to people outside of your Productive organization.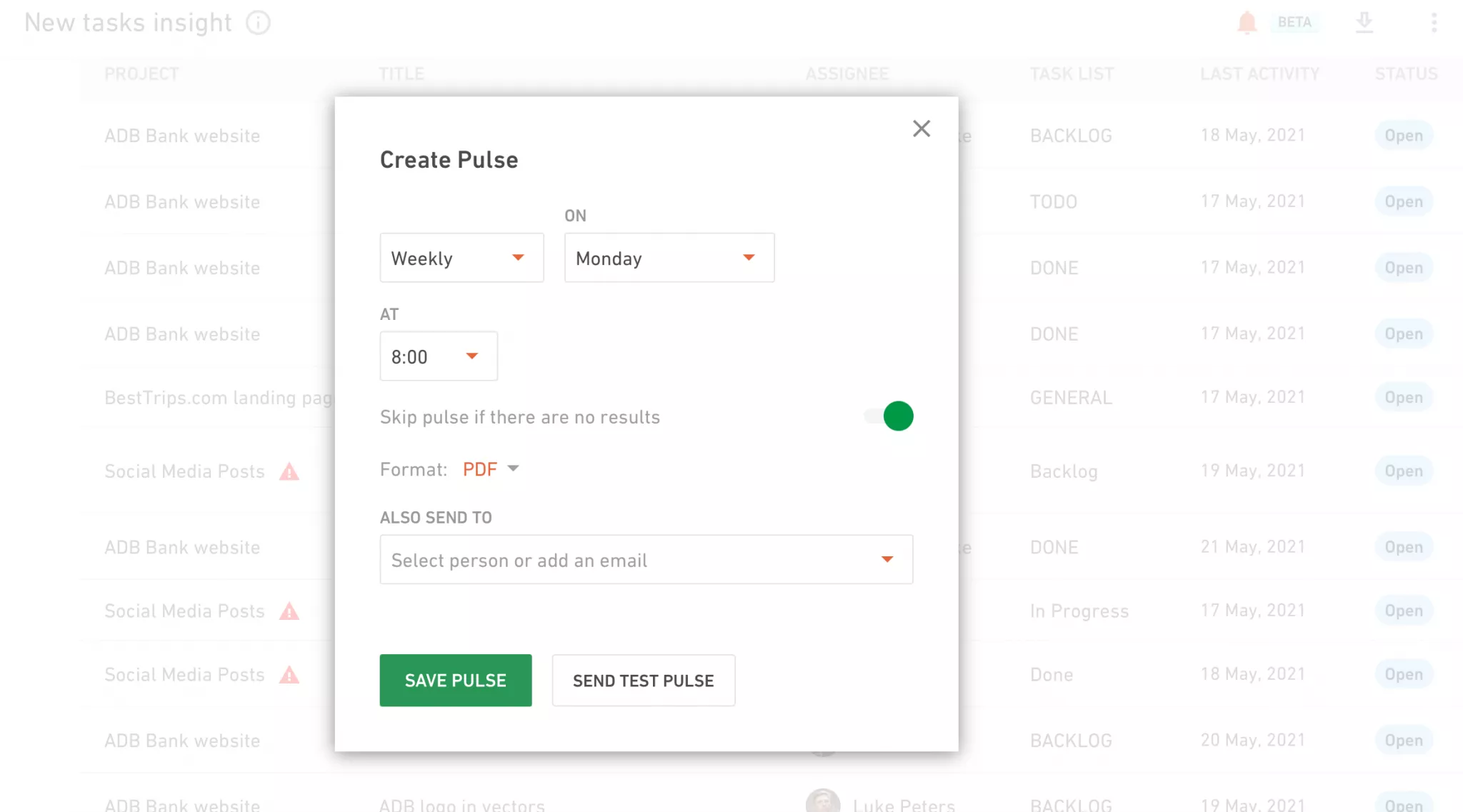 Want To Try Pulse in Productive?
If you need any help with figuring out how your team can benefit from Pulse, check out this help article or reach out to us in the chat.