Productized Services Gaining Momentum as an Agency Pricing Model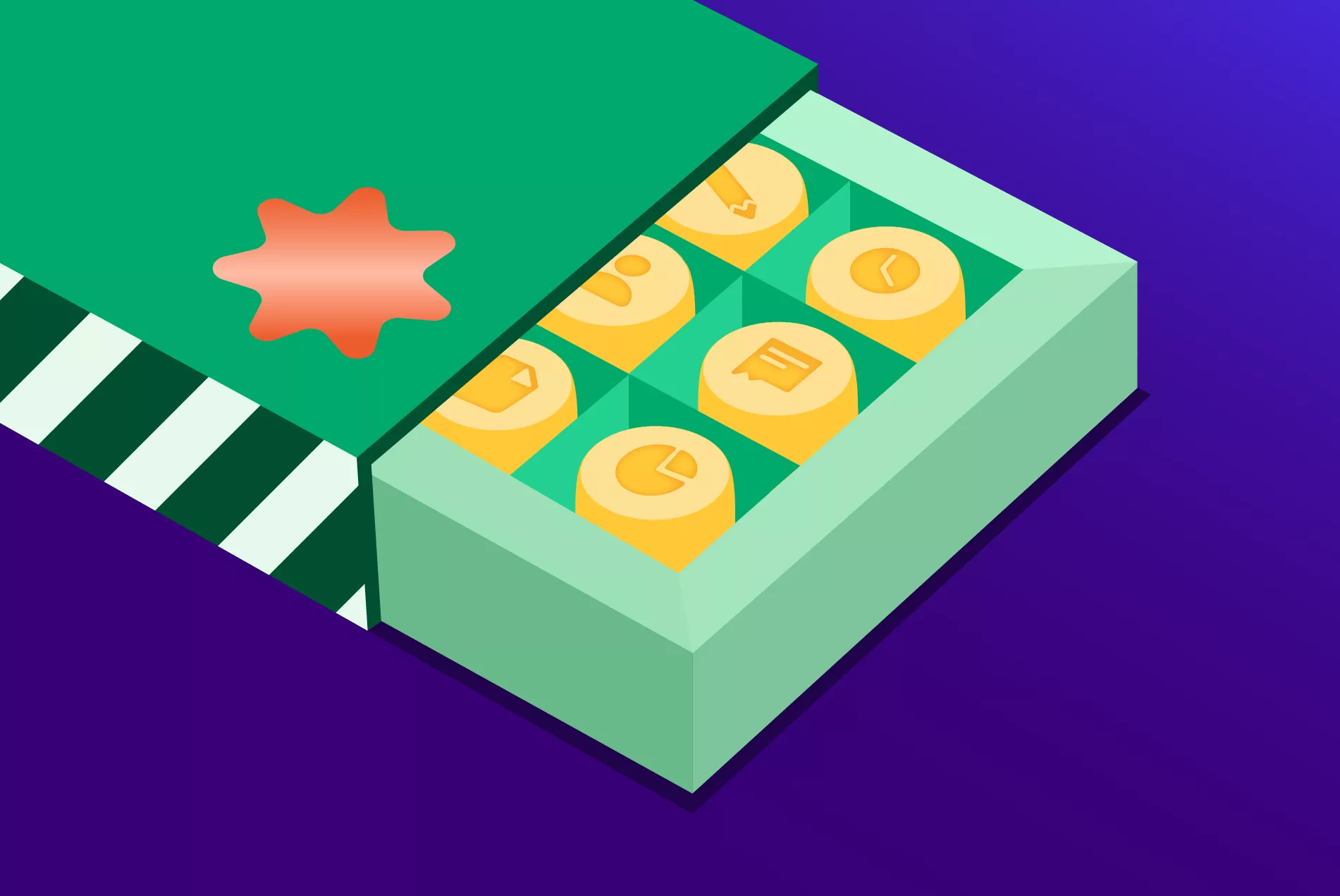 We Help Your Agency Reach New Heights
Switch from multiple tools and spreadsheets to one scalable agency management system.
In the fast-paced agency world, productized services are gradually trending as a pricing model.
Investing in creativity and cutting-edge technology is constantly contrasted by maximizing efficiency and profitability, so the shift in how agencies price their work was, as per some—long overdue. Yet, is the industry ripe enough to advance in this direction?

Protecting what agencies do best is one of the obvious rewards that this pricing model reaps. Increasing agency profitability reigns supreme here, too.

Clients could, however, be intimidated by this new modus operandi (though agency's fixed price vs. hourly rate options tend to scare brand managers with limited budgets to begin with).

Perhaps choosing from a set menu of products is something that clients have never done before, and times of greater economic uncertainty hardly seem to welcome unconventionality. 

This is where conveying the value of productized services for both sides stands key.
What Are Productized Services, Among Traditional Agency Pricing Models?
Productized services are gaining traction as a solution to market volatility, the number one obstacle for 51% of digital agencies last year, according to a SoDA and Forrester report launched in early 2023. 

The industry's accelerated growth in recent years revealed that one of its biggest strengths—tailored creative work and custom services—also poses a major obstacle. The availability of creative work at increased flexibility and adaptability had led to challenges, including difficulties for both agencies and clients to predict costs and project timelines and outcomes.

Starting from scratch with each prospective client simply costs more. Customizing the delivery process for each new project is time-consuming, and pitching for free is hopefully a habit of the past.

This is where digital agencies and service businesses started looking into more scalable solutions which could increase margins and better predict deliverables: service productization. 

As agencies often run similar types of services time and time again, it's only logical that bundling them into packages would allow for easier scaling.

Service productization saves time on determining the scope of a project, the resources need for each phase, as well as timing and overall pricing. When deliverables are packaged at a fixed cost and on a set timeline, there are more opportunities for agencies to focus on delivering value, while clients have transparency and predictability along the way.

Clients who buy agency services in this way are completely informed about anticipated outcomes. Selling productized services also helps agencies forecast revenue and expenses.

As Mat Baxter, CEO of agency Huge stated for The Drum: "The productization model is a radically different model. It's a more stable model, it's a more margin accretive model, it's more generally stable for client relationship model than we've had in the past. And so, we've fully embraced it and taken it on board."

A personalized approach to catering to potential customers' unique needs is still needed, but productized services should work according to the Pareto Principle. If you package deliverables as the majority of your collaboration with a client, you will still need to offer some custom services to clients. Usually this will entail around 20% of the work you do for them to meet their specific needs.
The Pros and Cons of Productizing 
Protecting what agencies do best is one of the major benefits of this pricing model for agencies. Creating more predictable revenue streams is another. But what are potential customers getting out of agencies turning services into products? There's much more than transparency for both potential clients and businesses. 
Better Client Relationships 
A standard approach promotes trust and confidence in the relationship between agencies and clients. But in times of crisis, agency owners, CEOs and client service directors may want to look into their most valuable relationships and fortify those connections.

One way they can do this is by communicating new pricing structures and collaboration in comparison to previous service pricing. Ultimately, clients will still choose the products that are most compatible with their specific needs and financial limitations, however the improved value proposition should client satisfaction and loyalty.

For agencies, this can also mean firing up new sale cycles, as clients will be prompted to decide on ready-made product packages. 
Heightened Efficiency and Enhanced Scalability
Clients have a thing for wanting work delivered yesterday, and then scope creep happens. Productizing agency services allows for a significant advantage in scaling operations more efficiently, whatever the type of service may be, and this is a plus for both parties.

With standardized service packages agencies can enhance their capacity and resource planning and streamline well-known processes within their wide range of services. Having a productized approach enables agencies to duplicate successful service offerings, enabling them to serve numerous clients and balance client requests more effectively.

The financial benefits that come with scalable business workflows allows agencies to take on greater workloads without compromising quality or overworking staff.
Differentiation and Competitive Advantage
Agencies that provide distinct value and predictable pricing are becoming more appealing to clients. By marketing their services as tangible products, agencies can stand out in the marketplace as innovative leaders in the evolving market. It can set them apart from competitors who use more traditional pricing models.

However, potential clients could be intimidated by choosing from a set menu of products if they've never worked in such a way. One of the main obstacles that agencies may face are clients getting granular about the breakdown of the process and where their money is going.

Also, certain clients may need custom services that aren't available in existing service packages. Agencies could face challenges in servicing clients with unconventional requirements.
What to Consider When Setting Up a Productization Strategy
When a service provider has decided to adopt a productization strategy, the first step will be evaluating its services and repeatable processes that can be bundled into products. While identifying these services, it's necessary to consider the specific steps, roles and timelines required to deliver a specific product.

Existing clients can also play a critical role in setting up productized services. Seeking feedback from customers on existing services and pricing can help clients perceive the agency-client relationship as more significant, and assure them of the value they will be receiving in the future.

Productized Marketing Services—the Future of Agency Profitability?
Pre-agreed outcomes for pre-agreed prices are at the forefront of how agencies will communicate the value of productized services.

By turning to such a model, agencies and consulting services are unlocking scalability, efficiency, predictible revenue streams and value for prospective clients. This can start revolutionizing the way brands utilize digital agency services and catalize growth for the industry as a whole.

Productized marketing services may be the beginning of the future of greater agency profitability, and a new stream of hope for agency business owners.