Productive Monthly Updates: November
We Help Your Agency Reach New Heights
Switch from multiple tools and spreadsheets to one scalable agency management system.
This month we bring you fresh new features and improvements.
It's been a challenging year for all, but that didn't stop us from focusing on our customers and their feedback even more! 

This is our last product update for 2020. The next one is going to be a recap of all the features and improvements we pushed out in 2020. 🙂 

And now, check out our November updates!
Insights Library: A Collection of 50+ Prebuilt Insights for Agencies
We added a bunch of new insights and revamped the whole look and feel of the Library. Now, you have more data-specific reports, focused on the key metrics that agencies want to monitor.
New forecasting insights are a big plus too.  And, if you want to see open tasks by project or tasks created by person, you can do that and much more in new tasks insights. 

More about the insights find read here.
Get Paid Faster—Check Out Our New Invoice Builder
Our new Invoice Builder will give you more flexibility when creating invoices and help you get paid faster.

In short, what you enjoy now is:
A bigger invoice-building interface and a preview stage before creating an invoice
The flexibility to format invoice line items in multiple different ways
Easier invoicing for both Time & Materials and Fixed-price services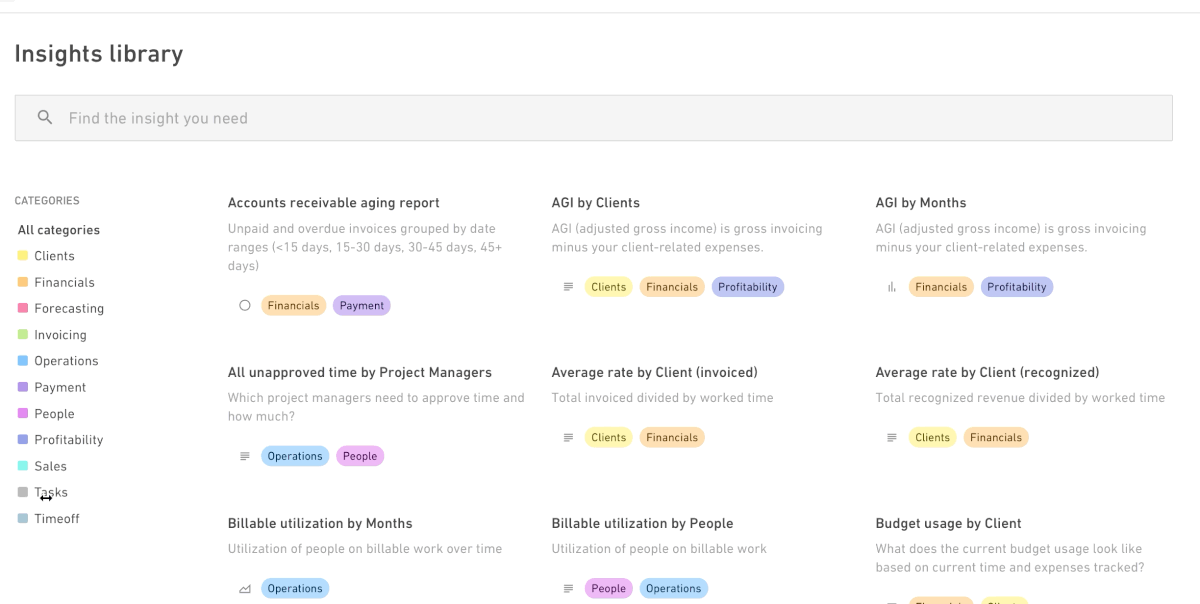 Let There Be Light! Or Dark. Or Standard. 
Now in Productive you can choose between three different themes for your workspace. Switch between Dark, Light, or the default Standard theme. Whatever works best for you!
The Standard theme is the one you're currently using—the one you know and love.
The Light theme is cleaner, with a bit of a nautical feel (for those daydreaming of the seaside).
The Dark theme is great for decreasing any discomfort in the eyes.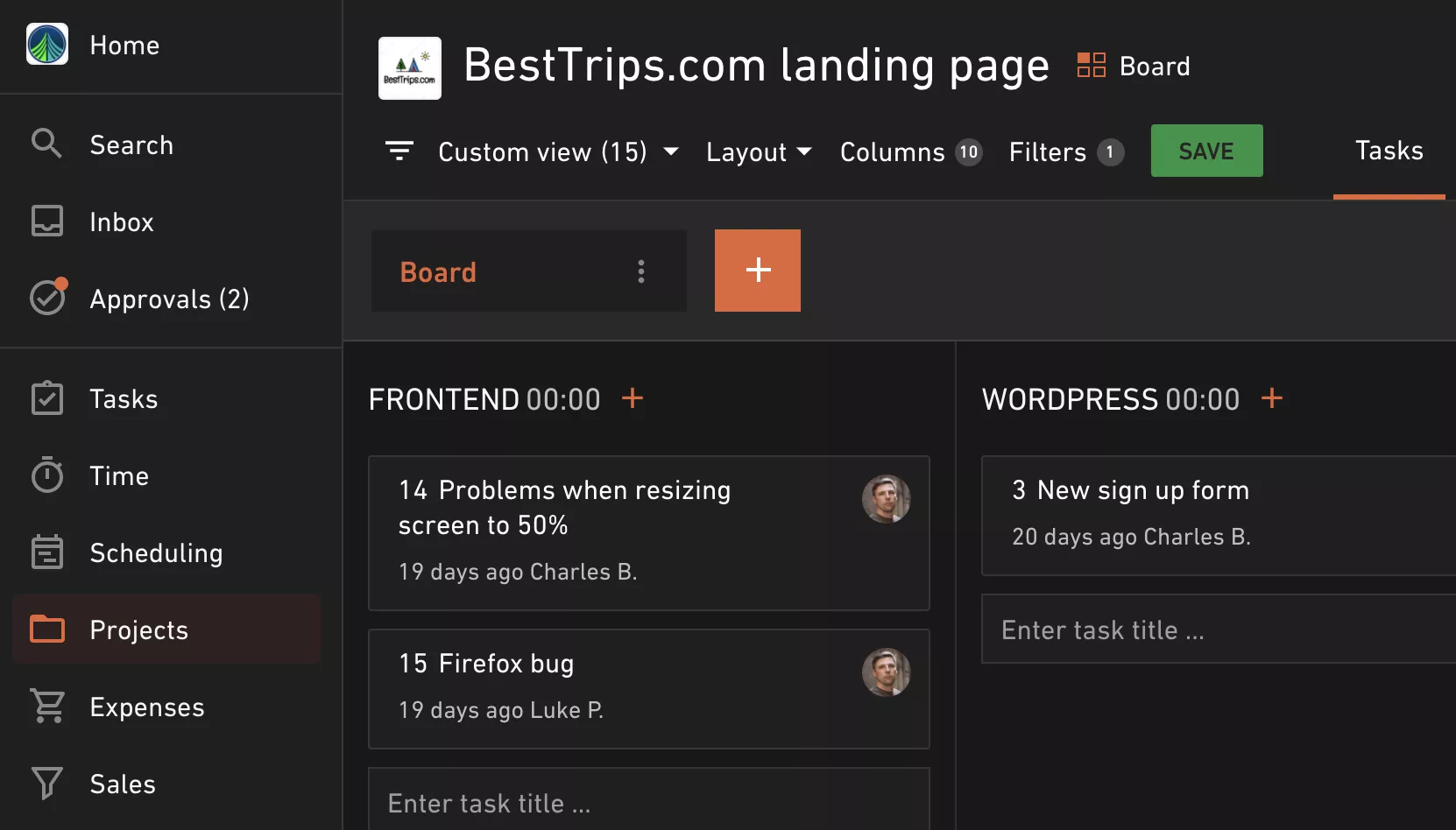 By factoring in probability for each deal in your sales funnel, your agency can forecast projected revenue and it can help you improve your budgeting.
Managers can regulate if you can add new services to a budget's dropdown menu. You can still add new services to a budget's dropdown menu, but you need to have the "Quick add" option turned on.
Before the default markup set for any agency using Productive was the same across the board: 0%. Now, for each new expense, you can set a different default, company-wide markup.
Multi-Select Custom Field lets you select more than one value ​​in the custom fields dropdown menu at the same time.For example, you can place a person in multiple teams—both "Sales" and "Marketing".
We added a flip group button to help you save time when you want to quickly switch groups in an Insight. Example: If you're in Project Insights, which is grouped by "Company" and then "Project manager", you can now easily click on the flip button and get a new grouping: "Project manager" and then "Company".
In the next few weeks, we're excited to launch the following updates for you: 
Subtasks, so you can break big tasks up into smaller parts or divide work among multiple people
Calendar Time Tracking: soon, you'll be able to integrate Productive with Google Calendar, track time in Calendar view, and turn your calendar events into time entires
Date picker UX improvements and updates will include more predefined options like Today, Yesterday, Next week, Year to date, and more
With the new estimate redesign in Productive, you'll be able to create more flexible estimates using sections (e.g. you can divide your projects into phases directly in the estimate). This will give you more precision when drafting proposals