Productive Monthly Updates: January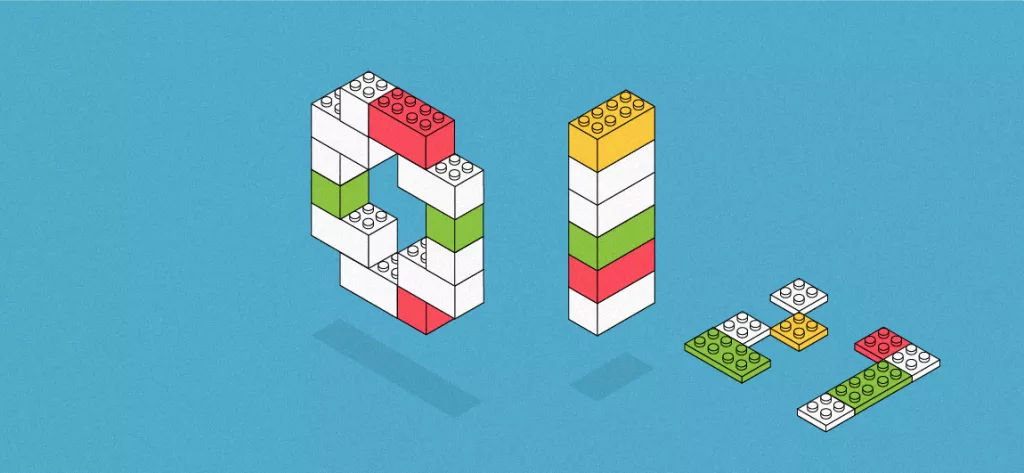 We Help Your Agency Reach New Heights
Switch from multiple tools and spreadsheets to one scalable agency management system.
We're stepping into 2021 with fresh new features and improvements for you to get the most out of Productive. Without further ado—here we go! 
Customized Invoice Email at Your Disposal
Now you can send customized Invoice emails. This new improvement is a part of Productive's Premium plan. Go to Settings, click Contact us and we'll guide you through the process step by step.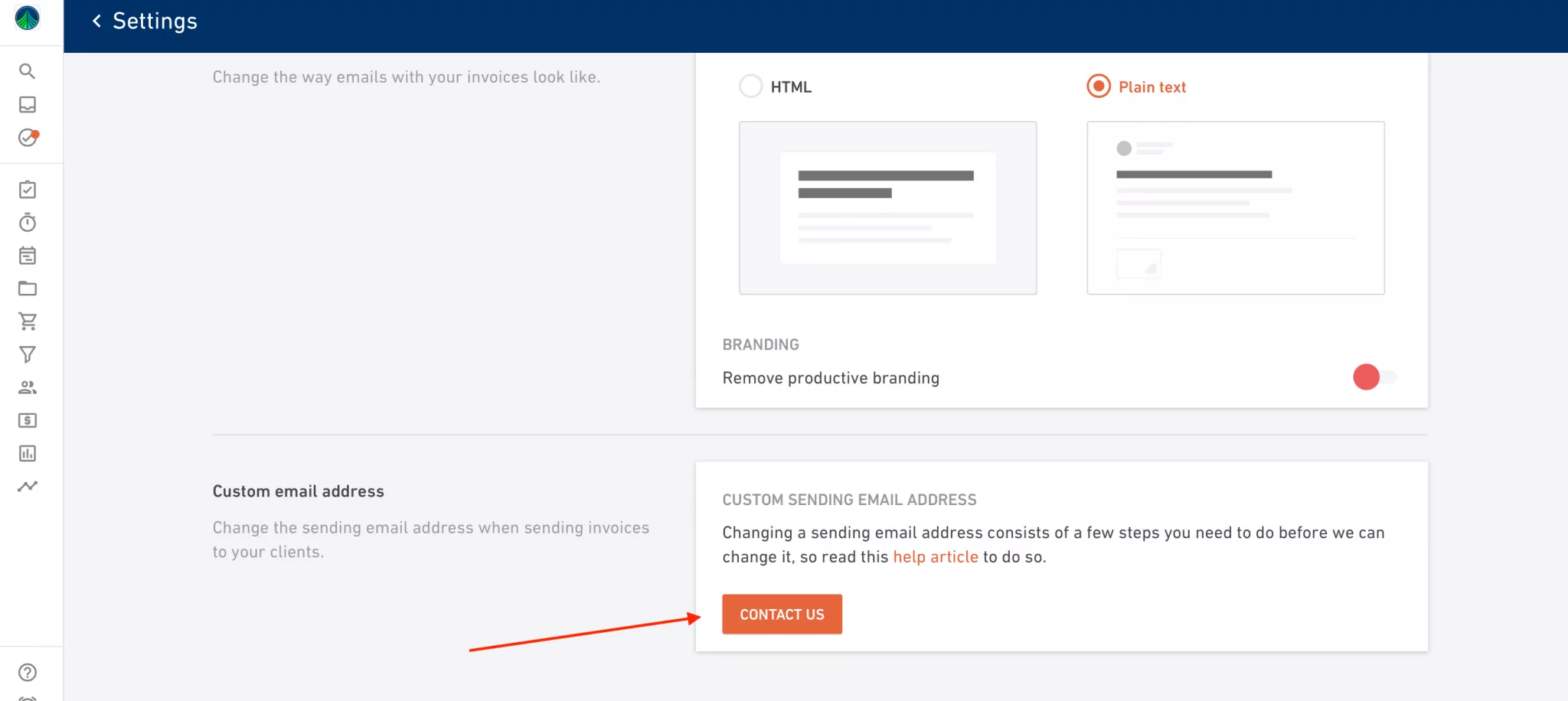 Edit multiple time entries at once by using Productive's new bulk edit option. Change billable time in bulk or easily move time entries to different services.

Bulk edits in Time entries are convenient when your team tracks time for the wrong project. Now your project managers can quickly move these entries into the correct projects and budgets when teammates make this mistake. For more about bulk editing, read here.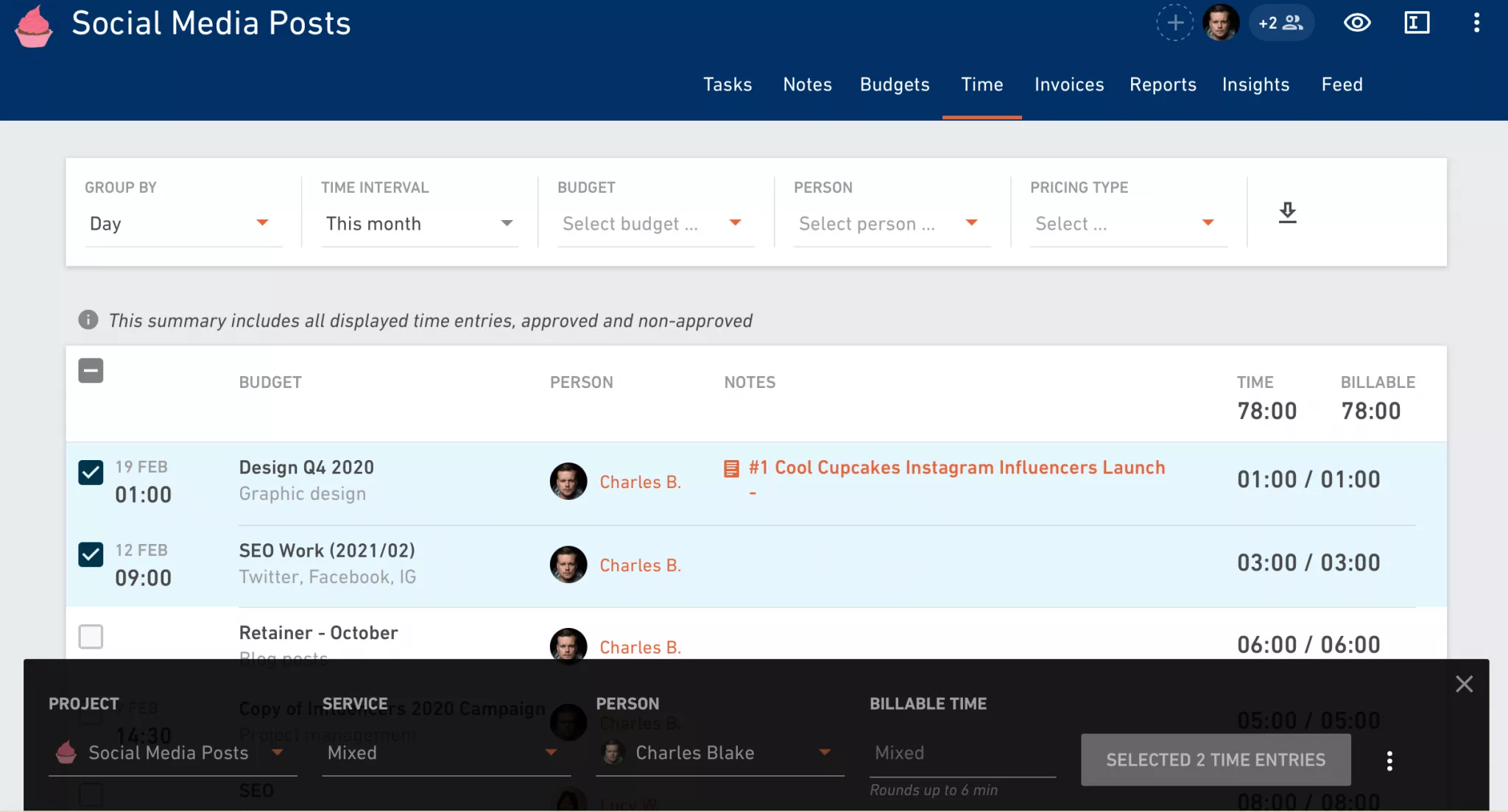 Date Range Picker Upgrade
The new UX improvements within the date picker include more predefined options like Today, Yesterday, Next week, Year to date, and more. You can select a time interval, for example to list out a specific range of time entries, tasks with a specific date range of creation or due dates, and so on.

Save yourself some time by choosing a date range without any additional clicking around.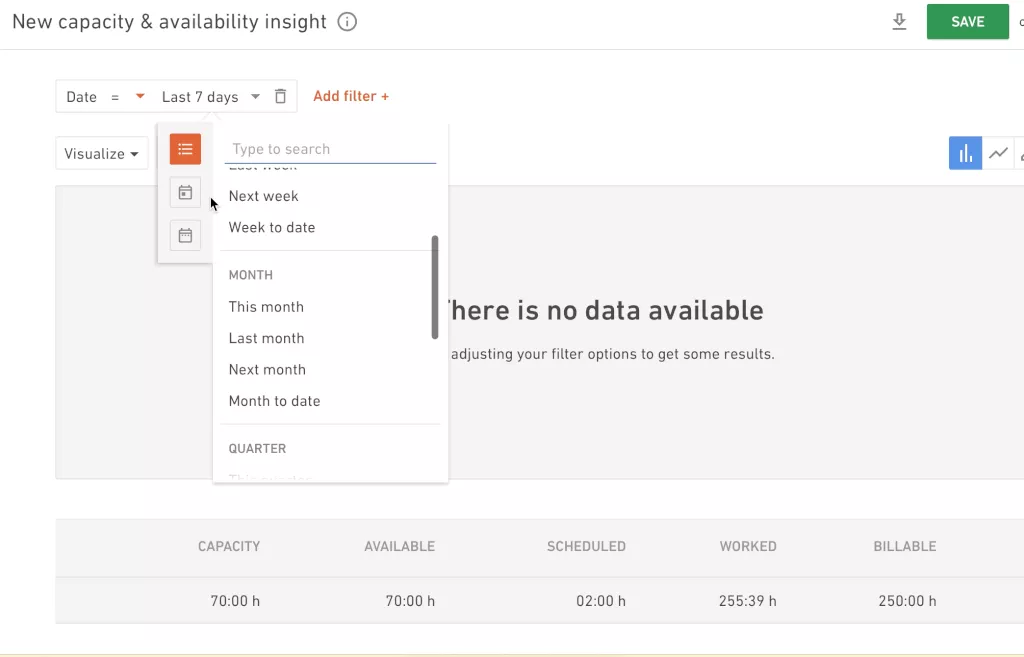 Drumroll Please, There's More!
We've improved permission for connecting to Jira. Now Project Managers have the permission to connect projects to Jira.
We've added a new formatting option called "Percentage of total" for your monthly reports. Example: If your designer is working on Project A for 40 hours out of 160 hours worked in total that month, that means that the designer's worked time on Project A is 25%.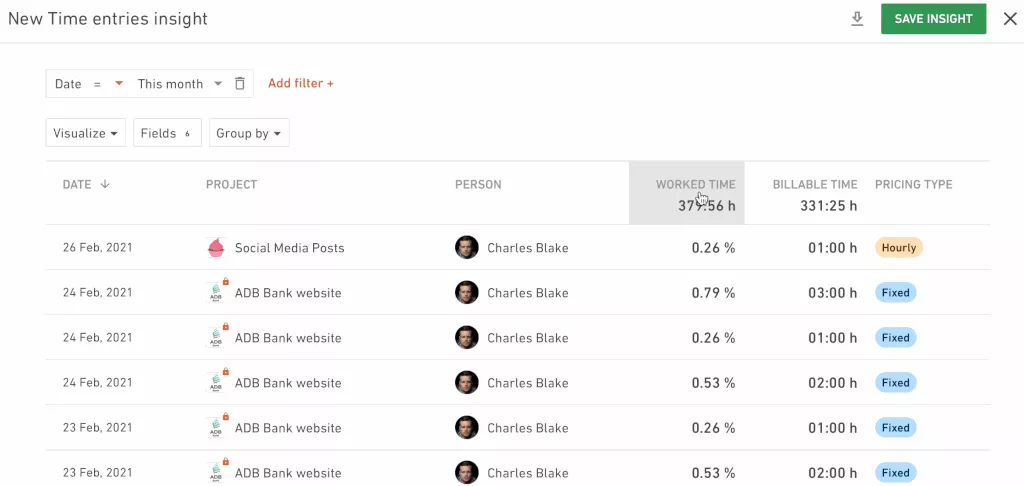 Themes sync with your OS lets your theme in Productive automatically stay in sync with day and night modes from your OS.
Productive is big and customizable. That means we have a lot of settings. We've added a search bar in Settings to help you find what you need quicker.
In the next few weeks, we're excited to launch the following updates for you: 
Subtasks, so you can break big tasks up into smaller parts, assign teammates and due dates to them, or divide work among multiple people.
Calendar Time Tracking: soon you'll be able to integrate Productive with Google Calendar, track time in Calendar view, and turn your calendar events into time entries.
Kanban everything: now you can group tasks in Board view across much more than just Task lists.
With the new estimates redesign in Productive, you'll be able to create more flexible estimates using sections (e.g. you can divide your projects into phases directly in the estimate). This will give your clients more detail when they get your proposals.