Productive & Jira: A Successful Long Distance Relationship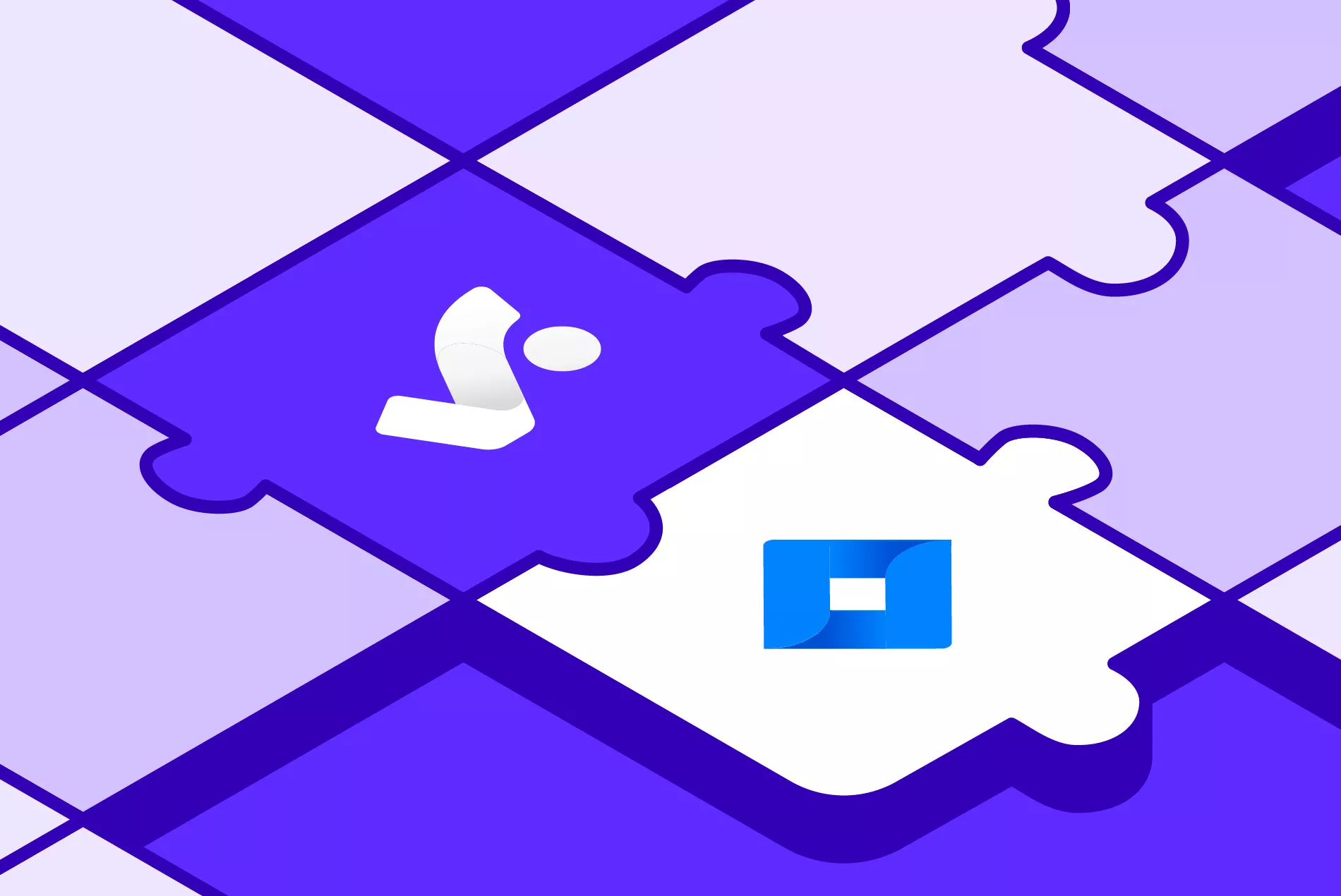 We Help Your Agency Reach New Heights
Switch from multiple tools and spreadsheets to one scalable agency management system.
Love it or loathe it, Jira has become a byword for project management.
Many PMs swear by it, as if it was the holy grail of project management, while others lament its lengthy setup and a steep learning curve.

And this is where the main problem lies—since you've invested so much time getting it right and feeding it with large amounts of data, it gets very difficult to wean yourself off it when the time comes to change your principal work tool.

Let's take a look at this use case. A creative agency of around 80 people has recently made a switch to Productive, but the dev team wants to keep Jira for its line of work. They have an established workflow that they're unwilling to change. However, they're aware that Productive will now be the company's main source of truth due to its superior finance, planning and reporting capabilities.

The job they're working on now is an effort that involves both creative and development teams and is structured into two phases:

In the first phase, the creative team will take care of photography, audio mastering and printing, while the dev team will also take work on for iOS development and UX / UI design. 

This is how the job is structured in Productive – each line of work has a number of budgeted hours and a price for which it was sold to the client: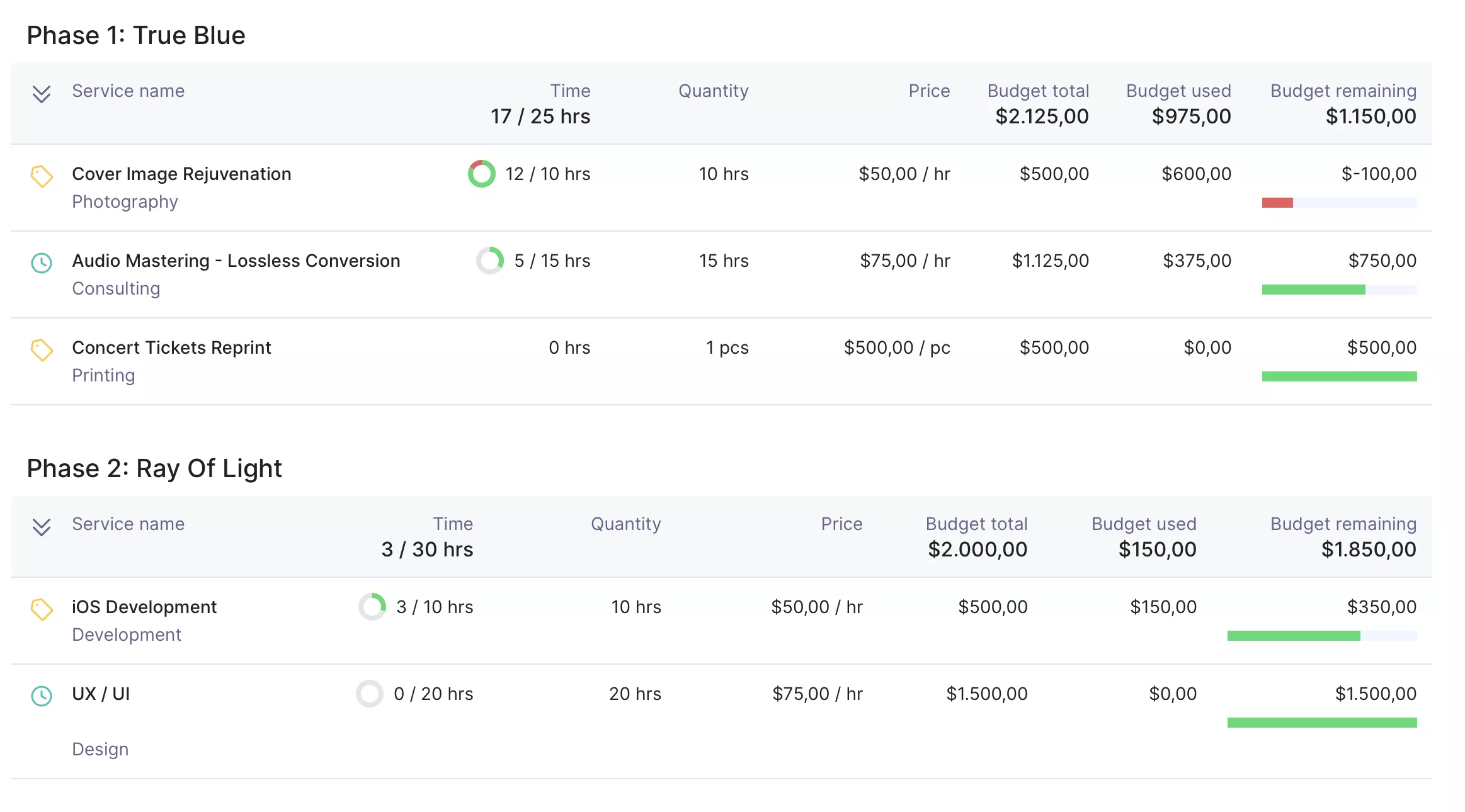 Note that both phases of work are a part of a single budget or job.
The creative team has opted to run their day-to-day tasks and general project configuration in Productive: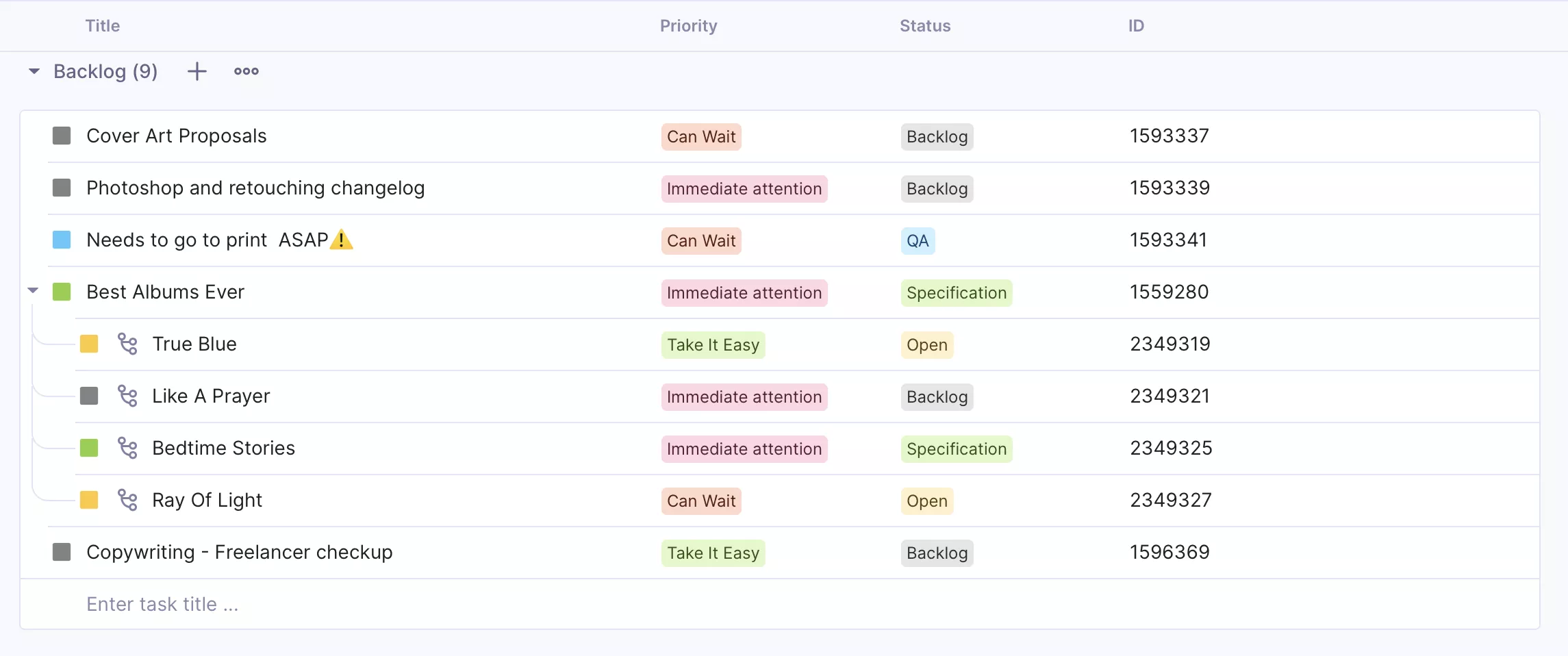 On the other hand, the dev team is sticking to Jira when it comes to project management: 

As Productive will crunch the numbers in the end, it's important to keep the data in check— namely: time tracking. And while the creative team can take advantage of multiple time tracking options in Productive, should the dev team do double work and track time in both tools? 

Enter Productive's integration with Jira, which is free to use and a breeze to set up. The only thing that needs to be done is to connect the project in Productive to the issue in Jira, which is a one-click affair. To be clear, connecting the two has to be done by an Administrator, to ensure that the data matches. 

After that, our aforementioned developer can track time on the issue in Jira: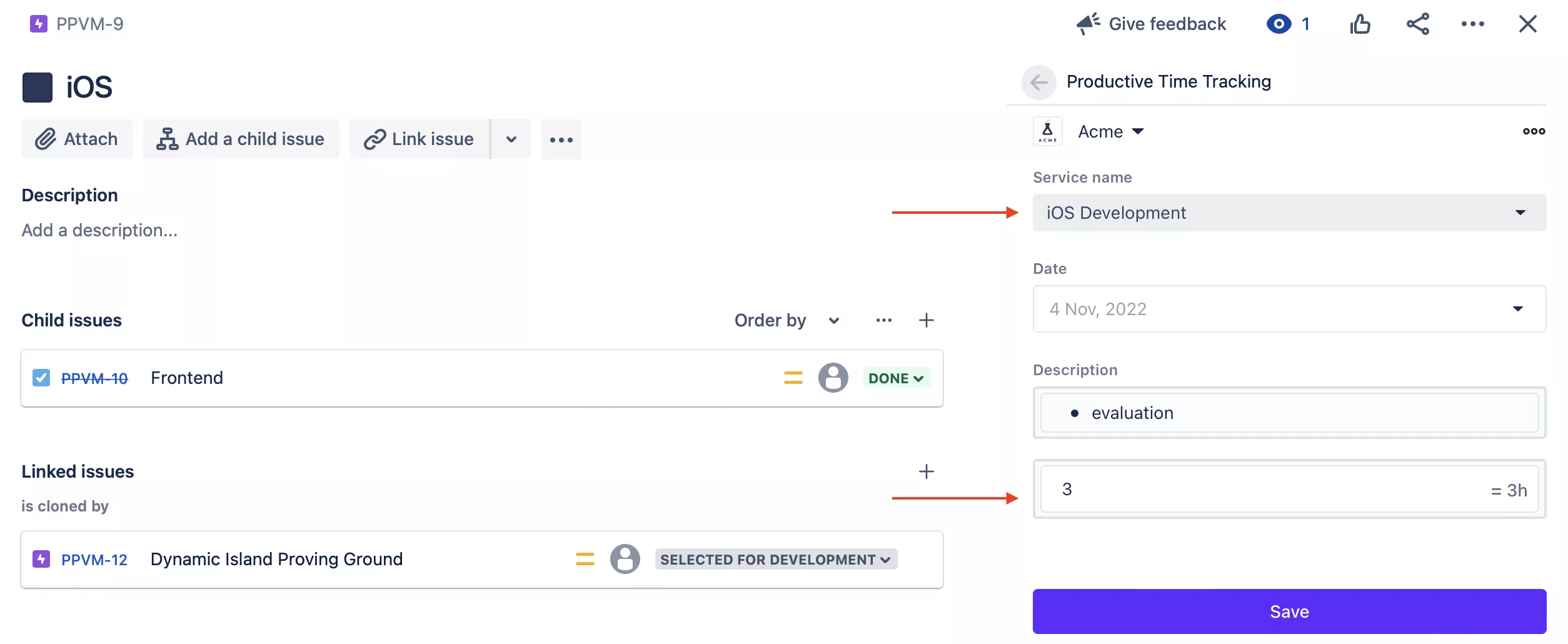 And this time entry will be synced to Productive instantly:

Notice that the name of the issue is also synced to Productive if the time entry was created in Jira:

Using the timer function instead of adding time manually will yield the same result and multiple Jira accounts can also be connected to multiple projects and budgets in Productive.

With Productive's Jira integration, this agency was able to reach several key goals:
Ease of use: Productive can be connected to Jira in just a few clicks and works seamlessly 
No missing data: All timesheet data is now stored in Productive, giving access to precise reports and profit tracking
Employee happiness: Teams and departments that would like to keep using Jira can keep their established workflows
Got questions about this integration, or are you looking for a specific use case? Feel free to reach out to us via the in-app chat or via email.