Productive Monthly Updates: February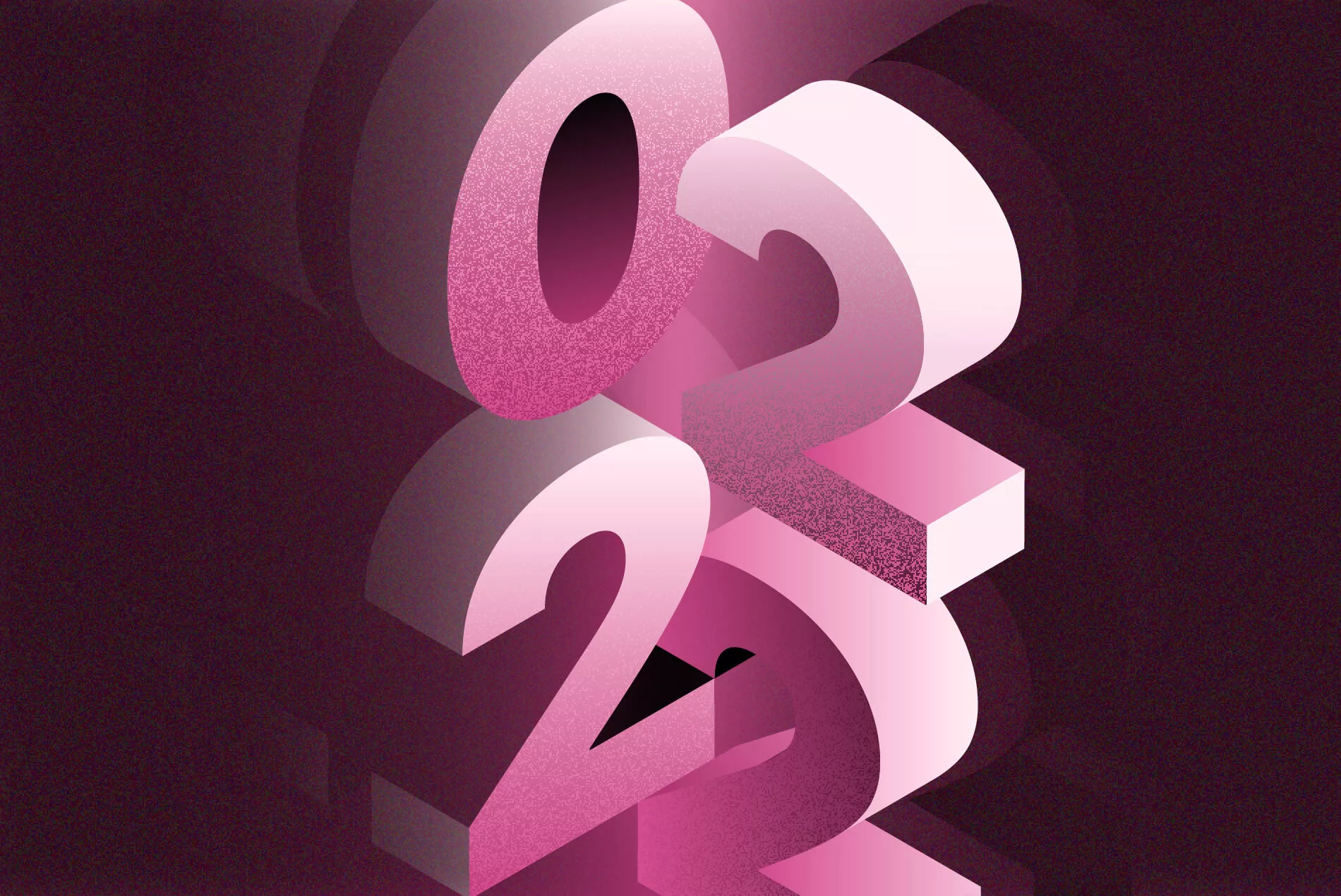 We Help Your Agency Reach New Heights
Switch from multiple tools and spreadsheets to one scalable agency management system.
February is a short month, but that won't leave you short of new features and improvements in Productive.
How do the updates in Productive reflect on your business?
Advanced filtering options in Search help you drill down to see the information you need, faster
Now you can see total time for a task and its subtasks in Productive
With new user management, filter out only Productive users in Settings
Minimize your tasks in the new Task tray and go back to them at any point
Scroll down to read more about our latest product updates!
Introducing the New Global Search
We're excited to announce that we've revamped the global search page to make it easier for you to find specific items in Productive. 

For example, if you're looking for a task and remember just part of the task title, you can type it into the search and select the Tasks tab. Productive will only show tasks that apply to that specific criteria. Use the additional filters on the right to narrow down the search even more. In other use cases, you can narrow your search down to Projects, Budgets, People, Company, or All.
Show Total Time for a Task and Its Subtasks
We've added a new option on parent tasks, too. Now you can see the sum of time estimates (Initial estimate and Time to complete) and worked time for the parent task and its subtasks. Select the option "include subtasks," and you'll get the sum of time estimates for both parent and its subtasks.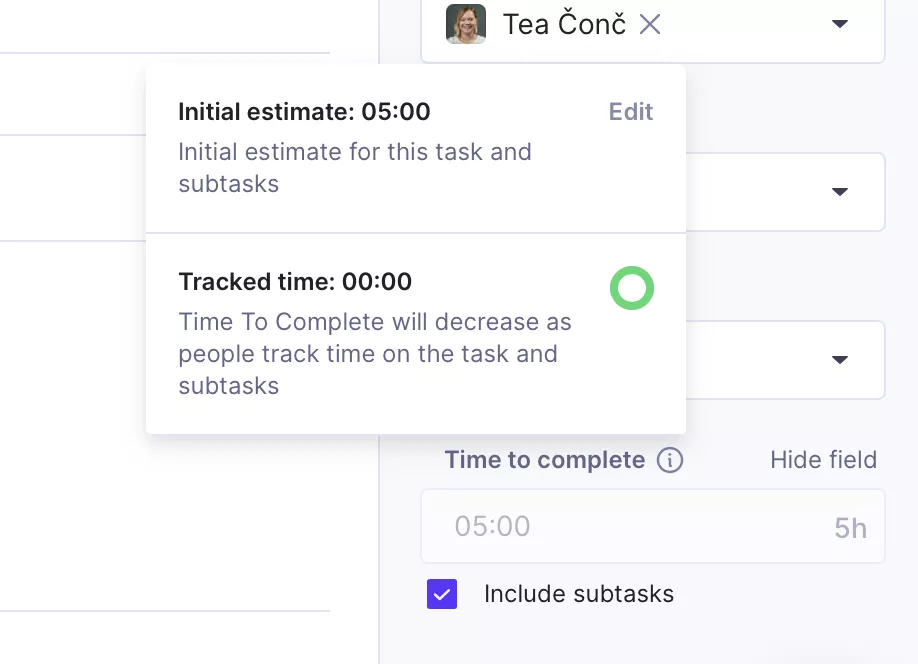 User Management in Settings
To see all the users that have access to your Productive account, you need to go to Contacts > People and use a selection of filters to find what you were looking for. 

We've made that easier for you by creating a section labeled "Users" in Settings. There, you'll get a list of Productive users. It'll help you filter out your employees without mixing their data with clients or contractors.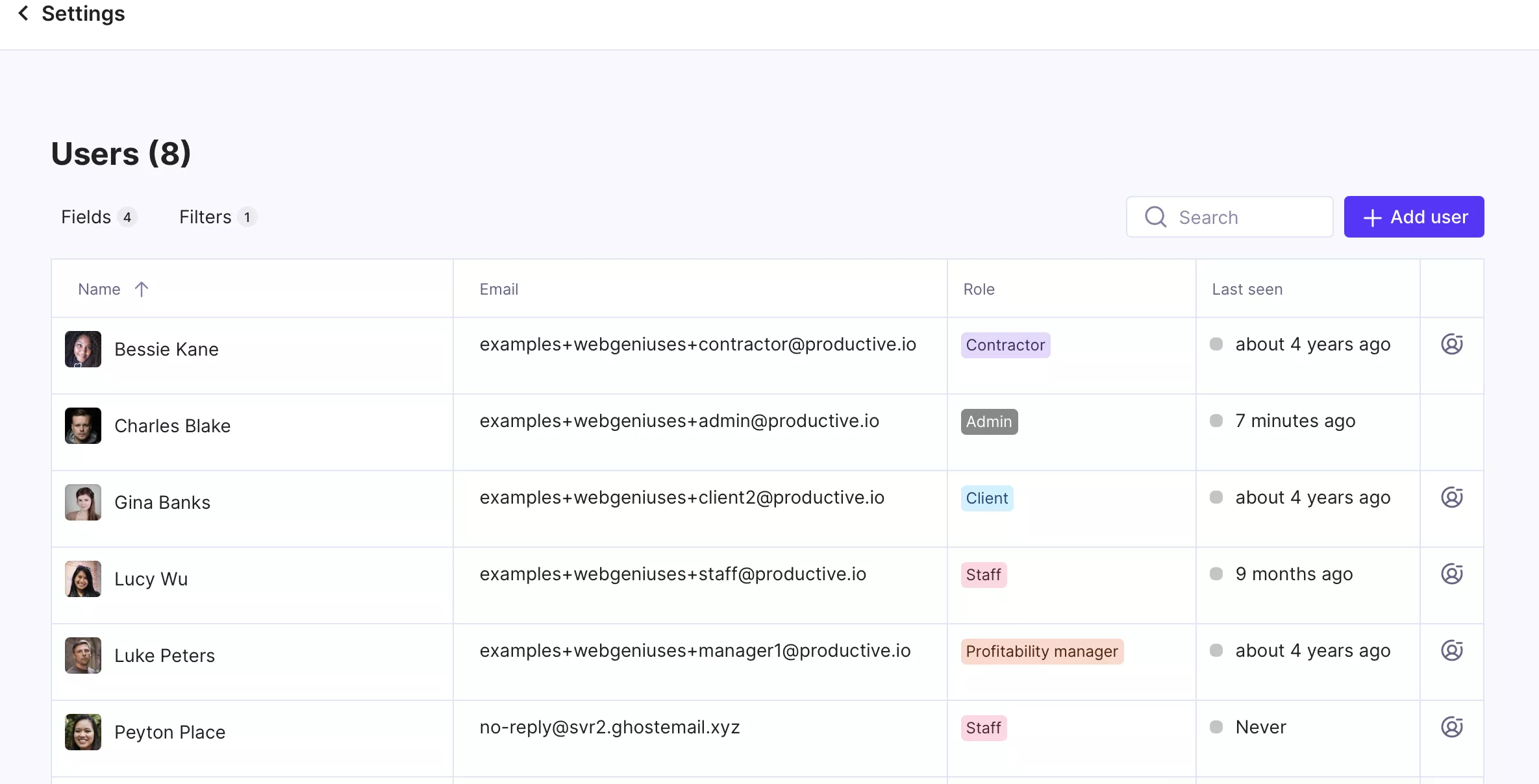 Minimize Tasks and Get Back to Them Later
Sometimes it can be overwhelming when juggling many tasks and subtasks, primarily if you work on many different projects. Our new task tray now allows you to minimize tasks for easier access to them and more straightforward navigation between other tasks, which lets you come back to them at any point.

There's no need to open multiple browser tabs or go into one task or subtask at a time anymore! You can then maximize your task for a better overall experience.

Get a quick overview of your projects with the Time and Progress report from Project insights. Find them in your Projects Insights library, customize them by applying different grouping and adding more fields and filters. After the customization, don't forget to save them!
You can restore services and related time entries from the recycle bin.
In the next few weeks, we're excited to launch the following updates for you:
You'll be able to prepare your invoices as drafts without invoice numbers and double-check them before finalizing them.
Add fields from insights to Scheduling. View and filter by this additional data, for example, a person's capacity and available hours.
With Scheduling history, check out all the updates made in bookings.
All our current and future customers from Sweden will be able to integrate Productive with the Fortnox accounting tool.
Soon we'll introduce Docs. Docs will offer more functionalities for writing and organizing documents in Projects. With rich text editing, you can use them for project specifications, meeting minutes, or building knowledge bases.
List view UX improvements with more grouping options and a more flexible display.
In a couple of weeks, new functionality will be at your disposal – you'll be able to send Pulses to Slack.