Presenting: Sales Deals, Redesigned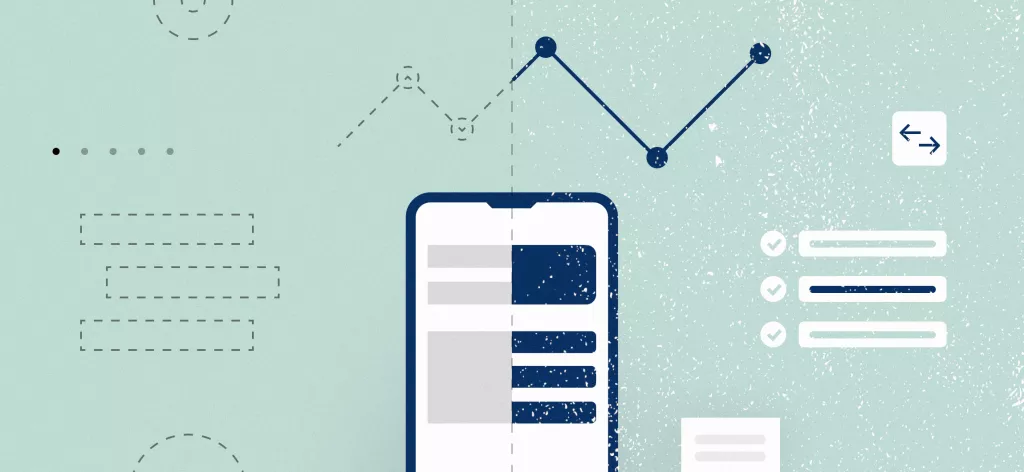 We Help Your Agency Reach New Heights
Switch from multiple tools and spreadsheets to one scalable agency management system.
If you're a Productive customer who uses or would like to start using our Sales funnel feature, we have good news.
We've revamped the Sales workflow so that it's more logical and visually appealing for everyone included in the sales cycle. Using the sales funnel actively can help your agency improve forecasting.

Read on to learn what's new in Sales!
What Sales Looked Like Before
Before, our Sales Funnel focused on the financial part of sales opportunities. Each time you opened a deal, you would land in the estimate. The thing is, you often don't know the value of an estimate until later in the sales process.
What Sales in Productive Looks Like Now
In reality, at the beginning of a sales cycle, you're more focused on communication and getting the tasks you need to do done to move a deal forward. 

So, we listened to your feedback and simplified the Sales interface with two tabs: 
The Feed is your starting tab on all sales deals
The Financial overview is your second tab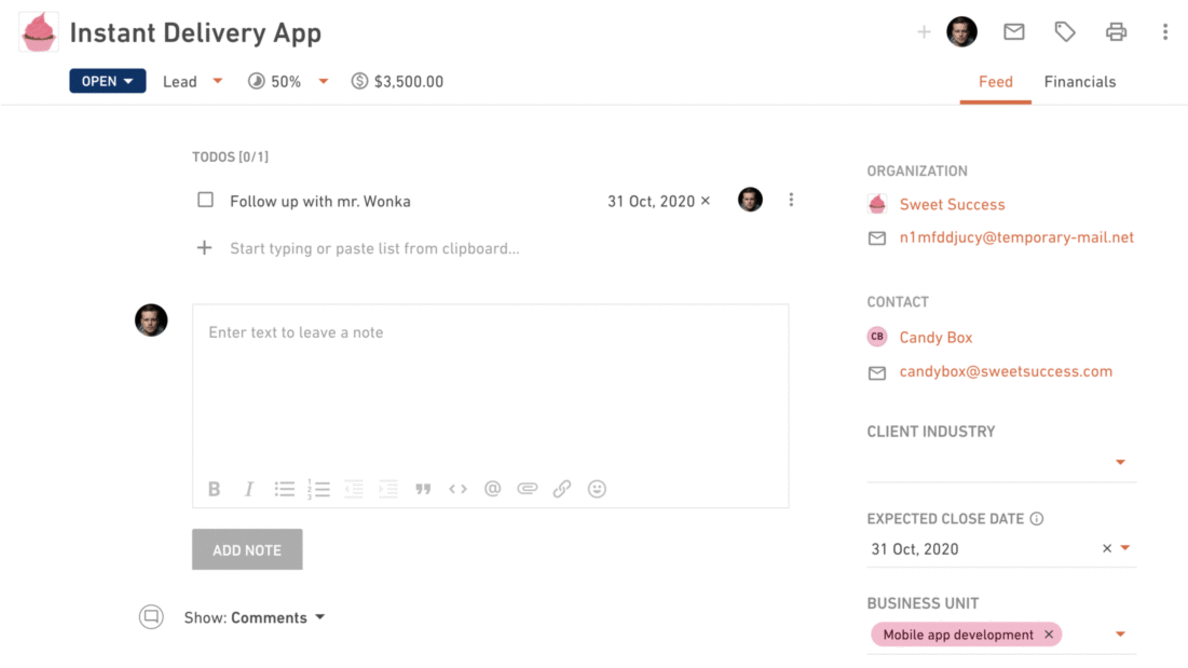 What other benefits do we bring you?

1. You Can Now Add a Contact Person to a Deal

Each deal is now connected to a specific contact, which is the representative of the prospect you're working with most.

2. You Can Edit Contact Information in Deals

What's also new here is that you can edit contact information in the Deals screen. Before, you had to go into the Company or Person settings to edit that information.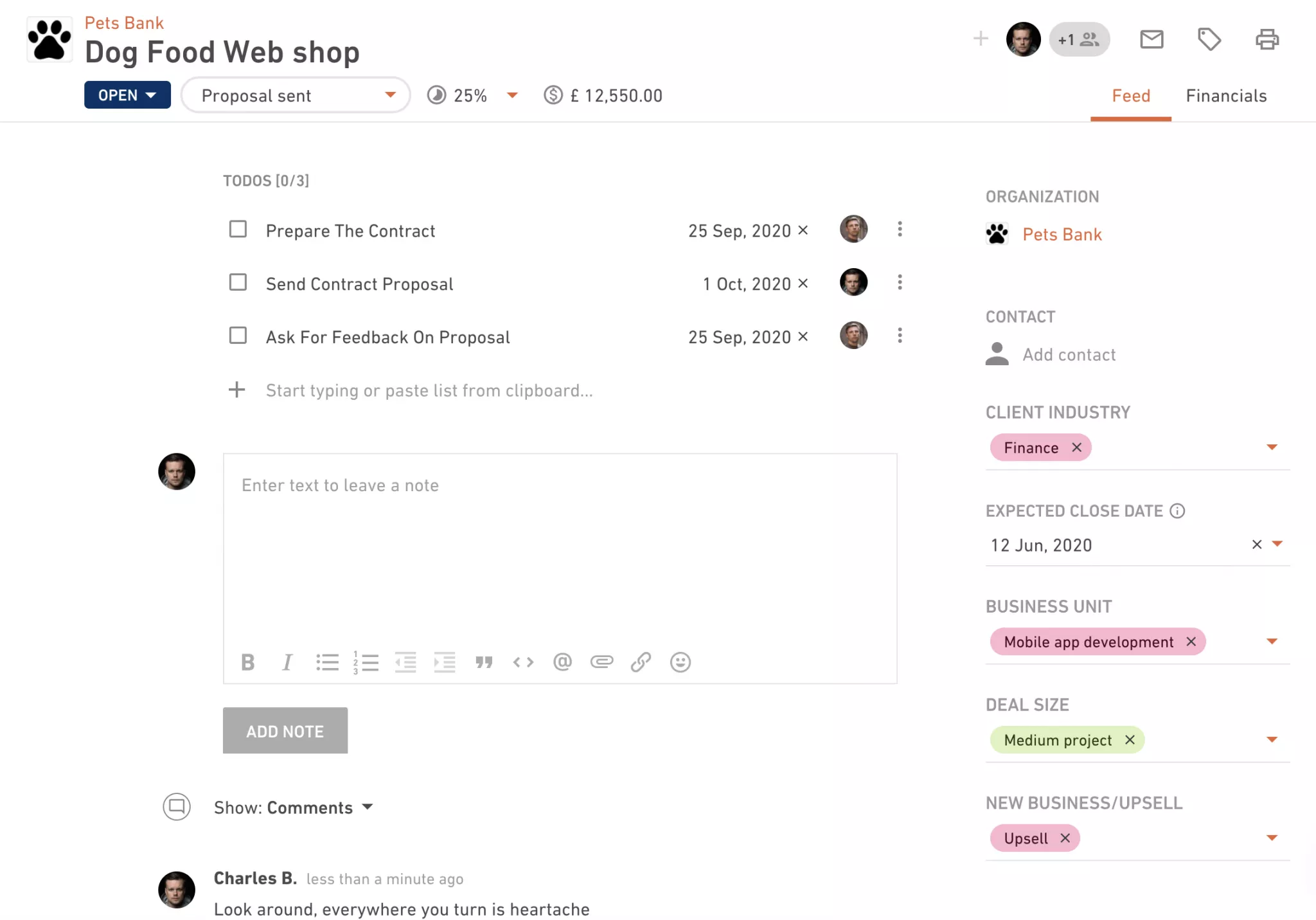 3. TODOs Are Upgraded Now, Too

The feed tab resembles tasks in Projects, but also includes specific fields related to customer relationship management. This makes it easier for you to focus on collaboration, communication, and closing TODOs on time so you can get to the estimates phase faster. 
Everyone! Day-to-day tasks within sales deals are easier to follow, manage, and move forward now. Your sales team can focus on the deal's feed or TODO list, while your agency's management team will easily get an overview of the financial insights tied to deals.
How Can I Use the New Sales Deals Workflow?