Insights Library: A Collection of 50+ Prebuilt Insights for Agencies
Whether you're an agency owner or project manager, you need to have a complete overview of your business and projects—in digits.
In the end, you need to make informed, data-driven decisions.

With that in mind, we could barely wait to present Productive's new Insights Library! 

With a new UI and over 50 prebuilt insights templates, you'll find it easier than ever to access the data you need.

There's no need to customize your reports anymore – we did that for you! 

Also, with this new revamp Reports as you know it in Productive will no longer exist. 

Keep reading to see what's new in the world of agency business insights. 
We Revamped Insights…and Built a Whole Library 
Before, you could choose from one of our predefined reports that cover the following:
Accounts receivable aging report
Average invoiced rate by Client
Budgets needing invoicing
Get Real-Time Reports
Keep a finger on your agency's pulse with the all-in-one tool for agency management.
Now we added a bunch of new insights and revamped the whole look and feel of the Library. 

You have more data-specific reports, focused on the key metrics that agencies want to monitor.

For example, before, you had Actual utilization by people. Now you can dig even deeper and choose Billable utilization by month and Billable utilization by people. 

Simply click on the list of categories, or scroll through the whole list which will then show you to which category a report belongs.

Pro tip: With new cumulative options, you can see data in a specific time in a cumulative form (e.g., revenue).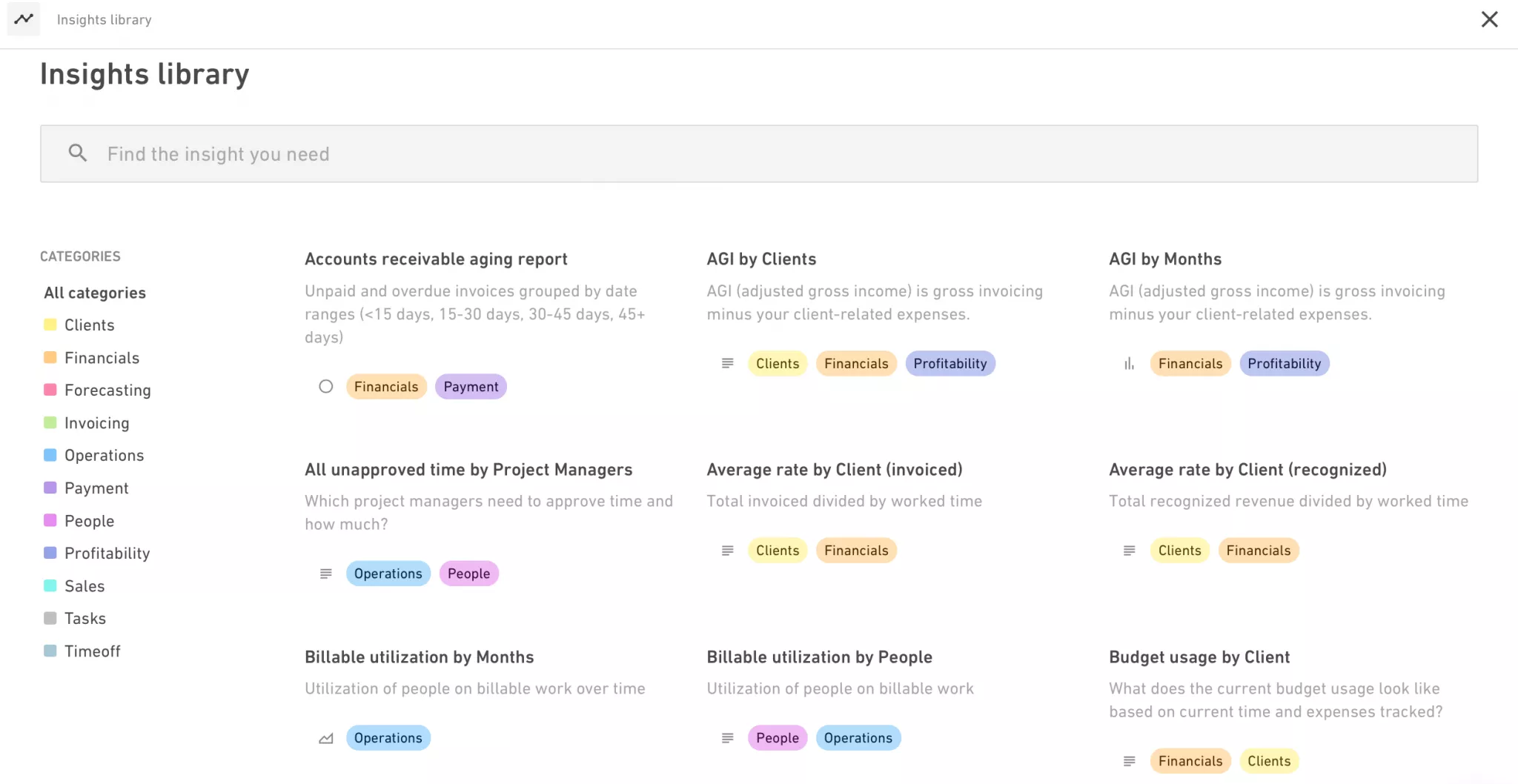 New forecasting insights are a big plus too. 

If you want to see open tasks by project or tasks created by person, you can do that and much more in new tasks insights. 
Pro tip: You can also choose from the color palette and add a color for each new Insights category you create and then group reports under them. Pretty, ain't it?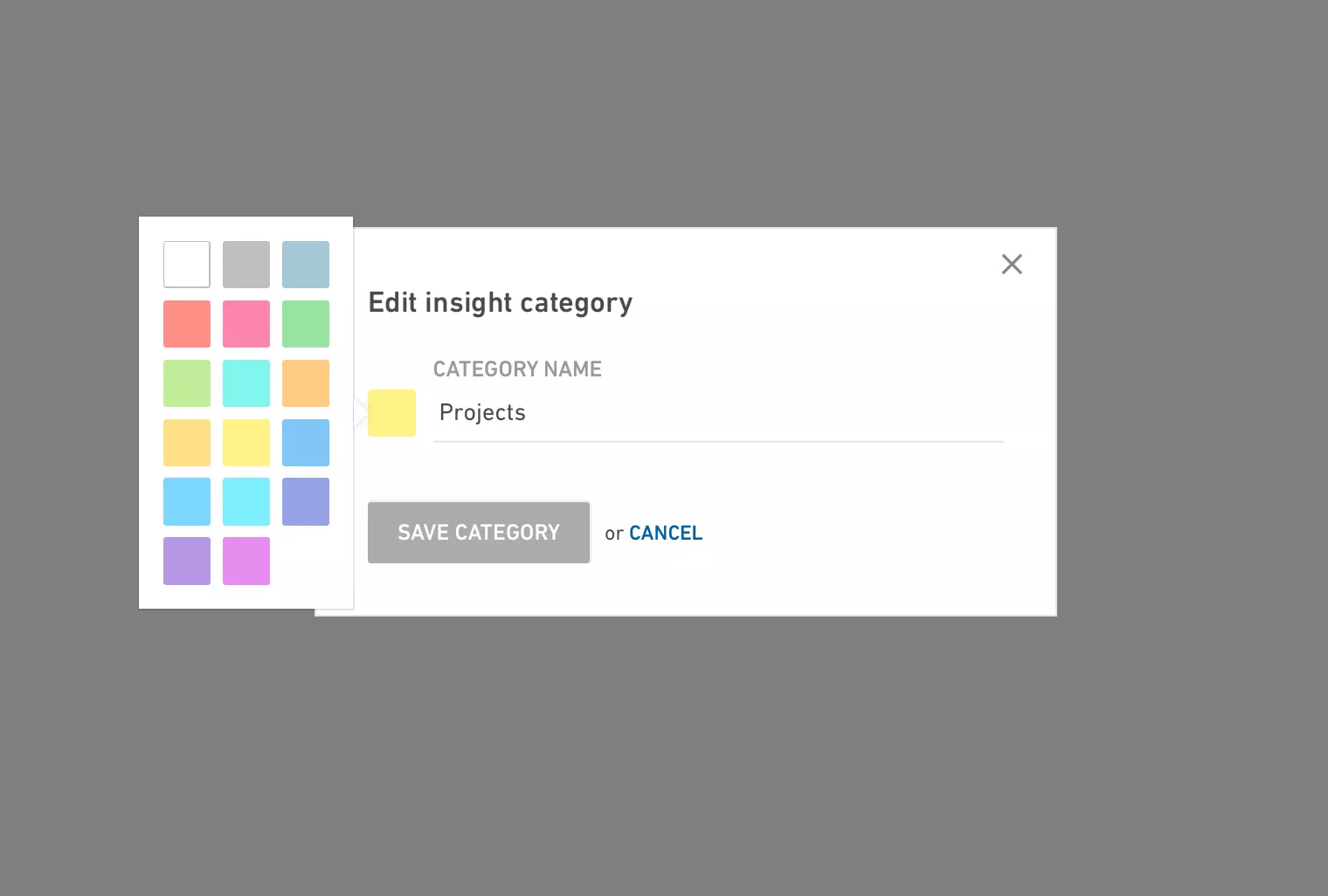 Of course, you can build a custom Insights report from scratch. Just click on the "New" button and select which type of data would you like to use. 
Project-Level Insights at Your Disposal 
We also add Insights for each project too. These insights give you data for a specific project.
I guess I probably never thought I could find a tool that was end-to-end: from leads, through the management, financials, and have that sort of insight and reporting. Having it all in one has allowed us to drop a couple of the other platforms we used
Also, you can access your task custom fields and filter data by them. Let's say you want to see the impact of the tasks and the person working on them.
Want to Get the Most Out of Insights?
If you need any help with figuring out how your team can benefit from these updates, have a look at this help article or reach out to us in the chat. We're almost as excited as you are to start making more informed decisions with our new Insights Library!

Get Real-Time Reports
Keep a finger on your agency's pulse with the all-in-one tool for agency management.