How to Use Custom Fields on Deals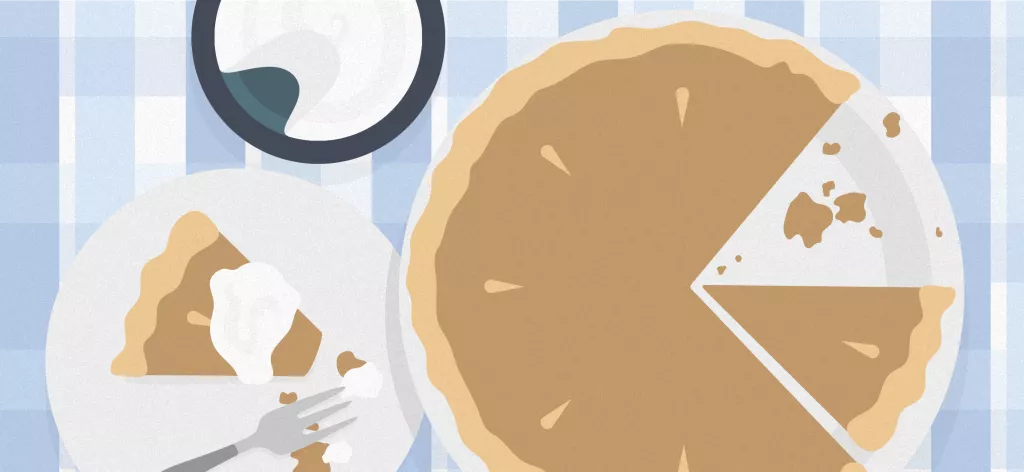 We Help Your Agency Reach New Heights
Switch from multiple tools and spreadsheets to one scalable agency management system.
Sales is a numbers game. For any business, it's an area where you can simply lay out the numbers and see what's performing best.
So, what's the easiest way to assess how successful your sales process is? Look to your won-lost ratio, and, of course, the amount of revenue won over a period of time.

But what if you want to dig deeper, analyze things even more closely? We bring you tips for using custom fields on deals. After this, you'll start analyzing your sales data, learning from it, and, hopefully—improving your sales efforts.
Sales Deals by Client Industry
Sales is a volumes game, but you need to be smart about your moves. Look into your numbers first if you're:
Deciding which industry you should focus on first
Crafting your marketing materials
Networking with potential clients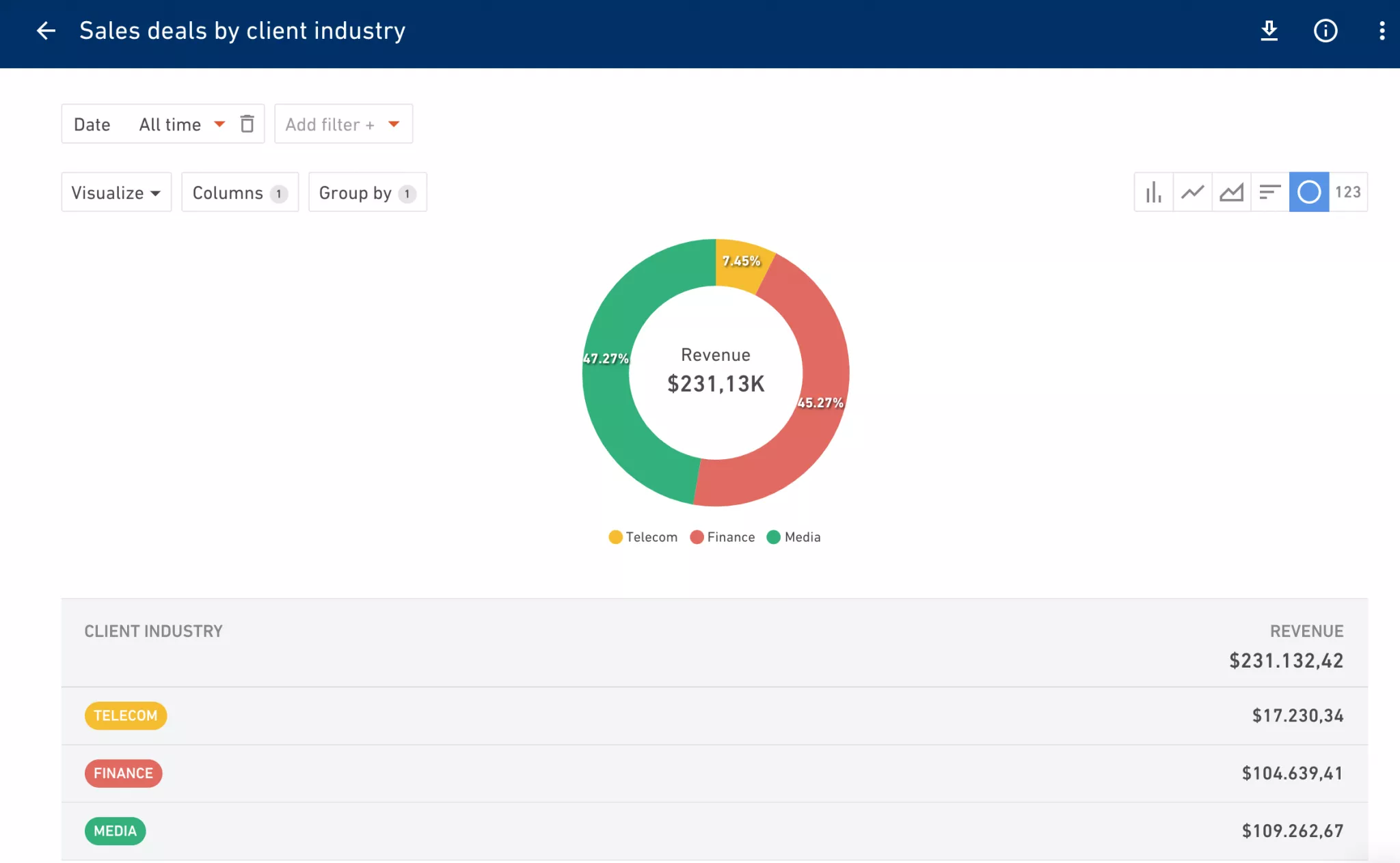 A simple report on which industry has brought you the most deals and revenue will give you an idea of where to go next.
Sales Deals by Business Unit or Department
Your company likely offers a variety of services delivered by different departments. Want to see what type of projects you've won in the past? Or, which departments' services were most requested? Look into the won revenue data.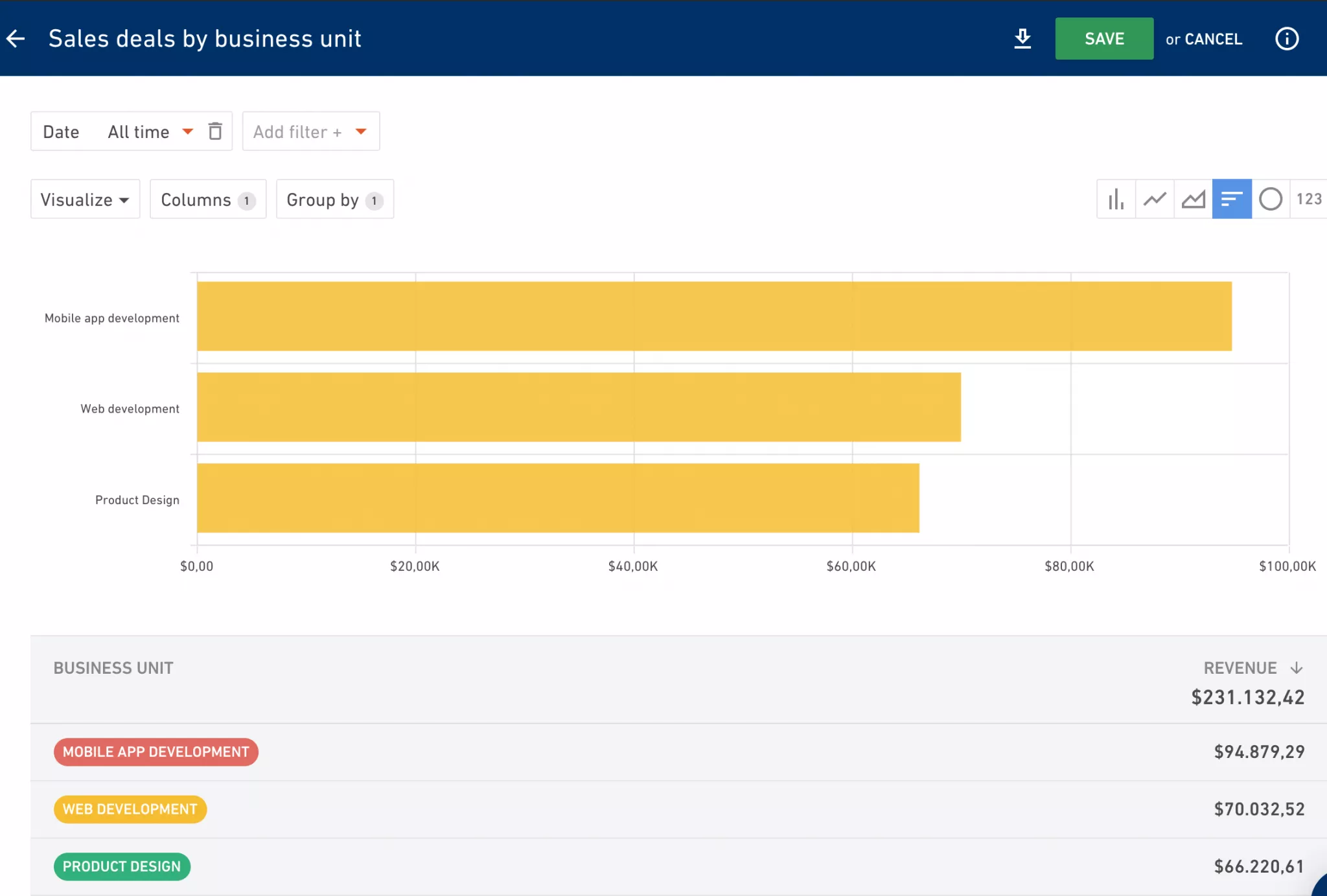 Won revenue data is an indicator of which services are more or less popular among clients. This will also tell you what is your cash cow. Think about investing more in those departments and expanding your team.

Read more about organizing projects by business line.
In any agency or consultancy business, sales is also a juggling game. You may wish for big deals only. Still, short-term projects are great for fixing cash flow gaps. They'll also save your team from sitting out on the bench until the next big gig comes along.

Look into last year's revenue and see which part of it came from smaller, short-term projects. Once you know that, see if you want more or less of those in the future, and how you can align that with your operations.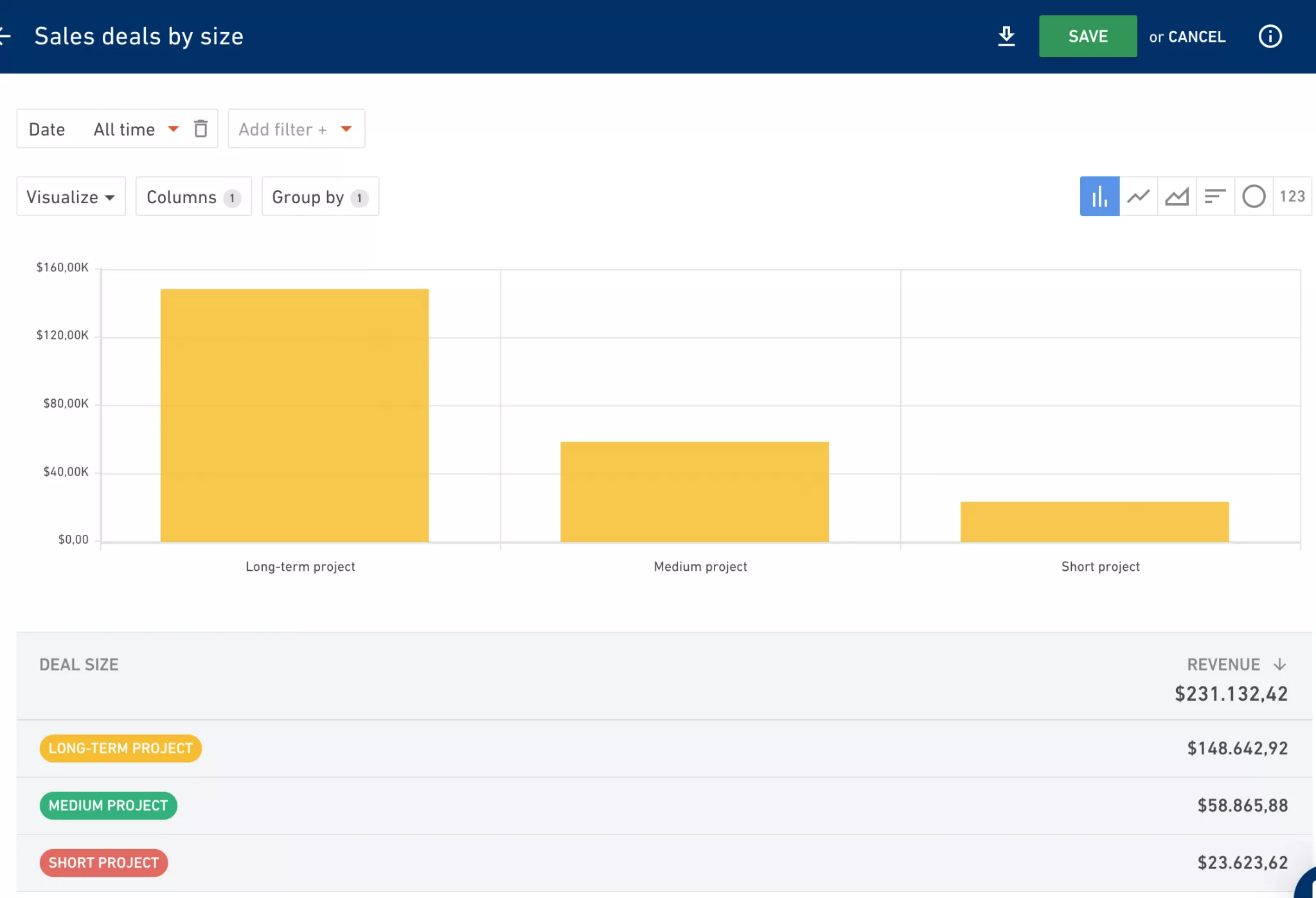 New Customers Vs. Upsells
There's an interesting thing about sales in the agency business. It's this: a lot if the selling is actually directed towards existing customers. Most agencies get new projects by upselling to their existing clients. Once you earn their trust, more and more bucks will start landing in your bank account.

Take a look at how much of the revenue you've won actually comes from new clients.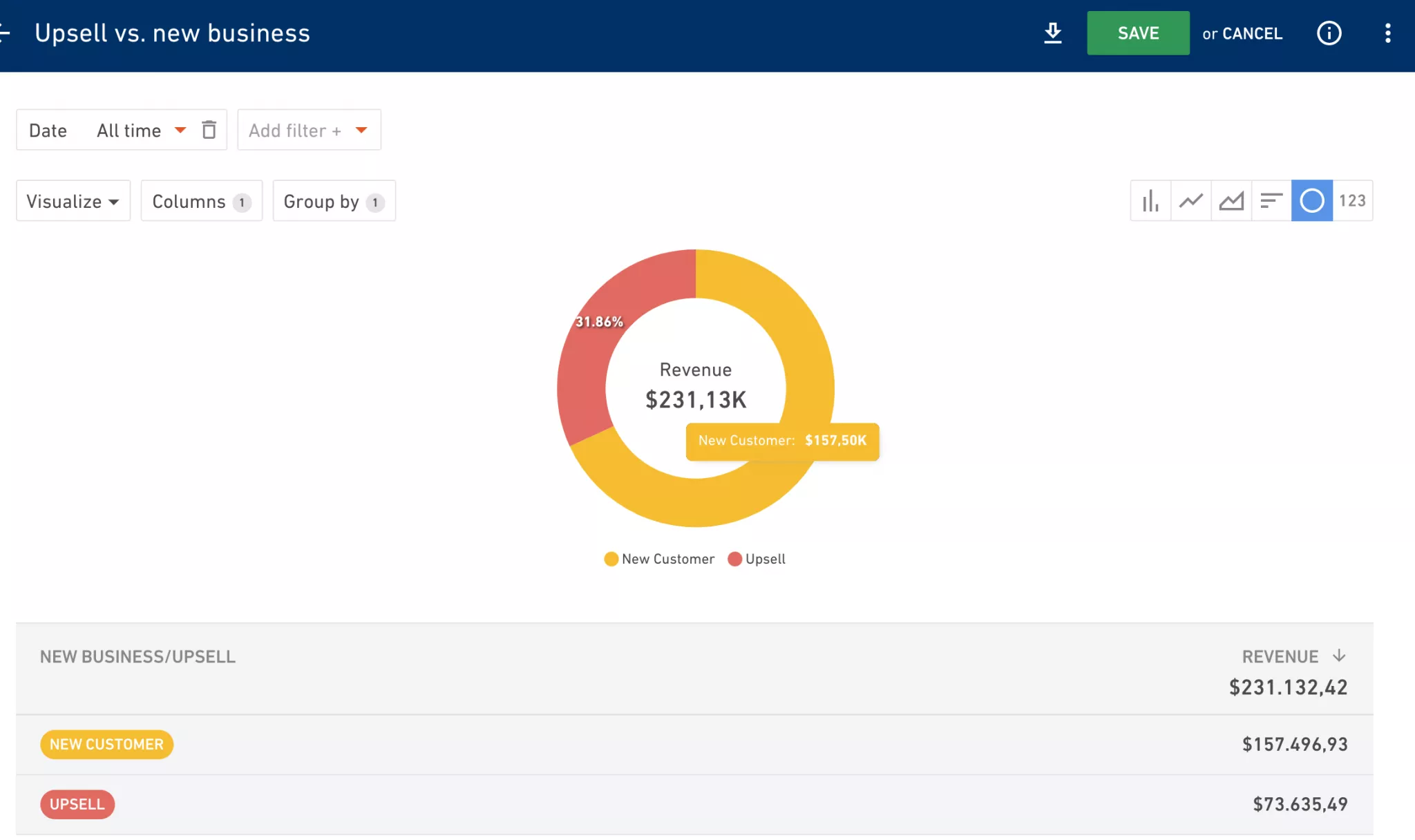 Sales Forecasting Using Custom "Date"
Who wouldn't like to be able to see the future? We've written an entire article on revenue forecasting for agencies. Check it out or reach out to us. We're happy to share more tips and get you started with the numbers game.