For Agencies With Refined Taste: More Customization Options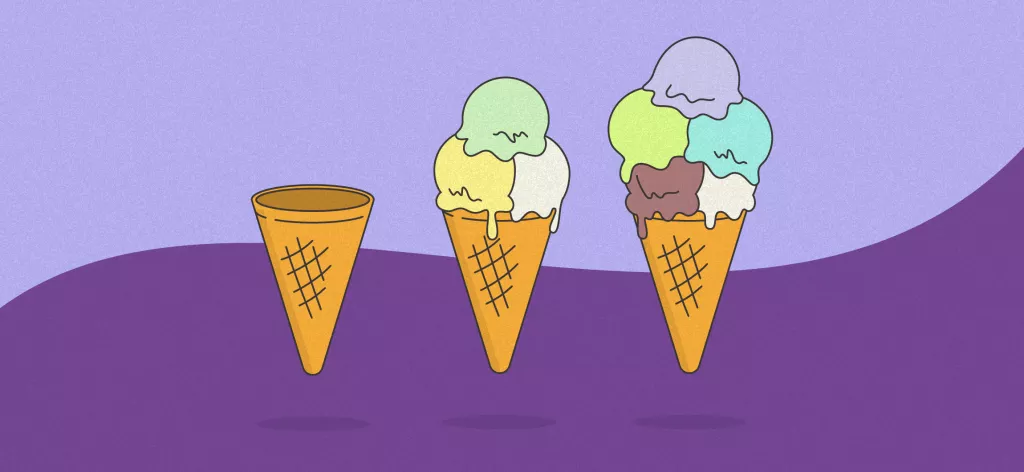 We Help Your Agency Reach New Heights
Switch from multiple tools and spreadsheets to one scalable agency management system.
Agencies come in all shapes and sizes, so they have many different customization needs.
Recently we added even more customization options throughout the tool so that you can tailor-fit your workflow as it suits you best.

Scroll on to have a look at our three new customization updates!
1. Set Default Probability Percentage for Sales Deals
In Sales deals, probability aims to show the likelihood that a certain deal will be successfully closed and that the deal's value will be added to your company's revenue. By factoring in probability for each deal in your sales funnel, your agency can forecast projected revenue and it can help you improve budgeting.

But different agencies have different default probability. So now we're giving you the ability to set a default probability—maybe it's going to be an average rate of, say, 40% overall.

By setting your default rate, your agency will always see the same percentage programmed for each deal. When you find that the percentage needs to be modified for a certain deal, you can easily adjust the rate in the dropdown menu located at the top of your Sales deal feed or in the financials tab.

Here's how you can set up your default probability in Settings: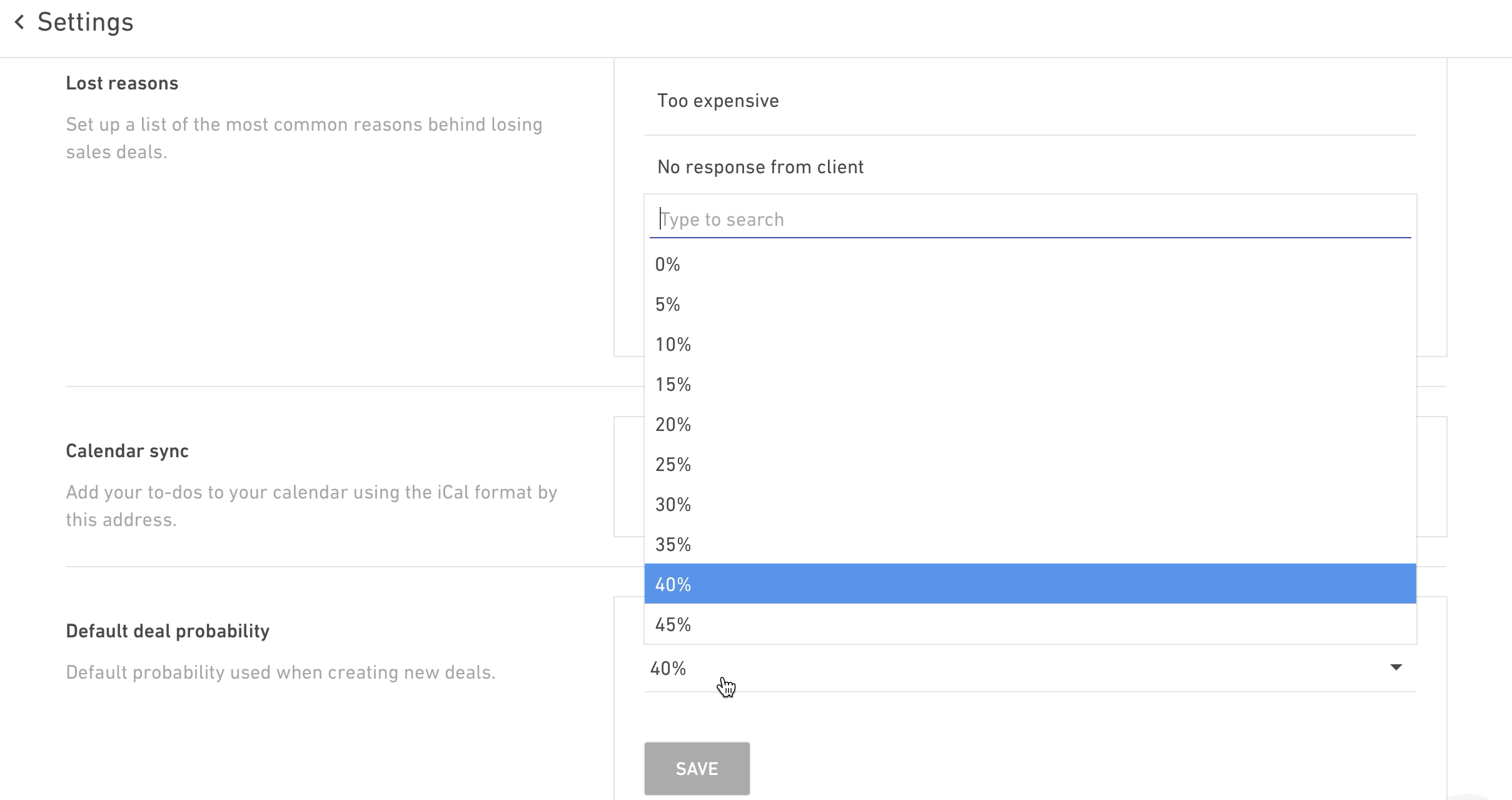 2. Keep Things Tidy and Improve Your Insights: Edit Service Types in Project Budgets
Now managers can regulate if you can add new services to a budget's dropdown menu. Before, when editing budgets, anyone could easily come up with a new service type and add it in the dropdown suggestion area. 

What's new? Well, you can still add new services in a budget's dropdown menu, but you need to have the "Quick add" ability turned on. If you're passionate about keeping your data as tidy as possible, this update will help you stay organized and improve the overall quality of your reports.

You can regulate this option in the settings area, here: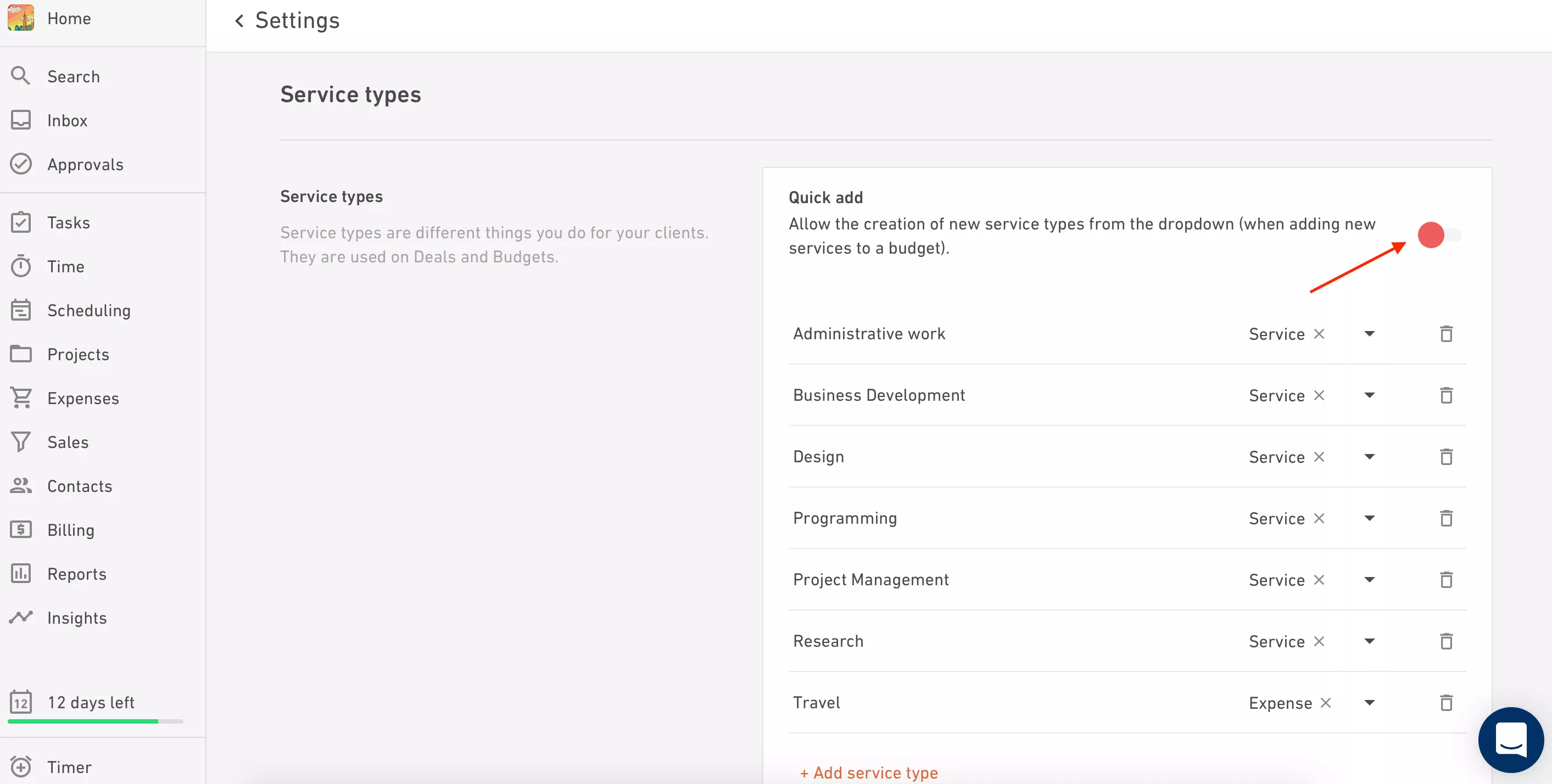 3. Set Up Company-Wide, Default Markup
Before the default markup set for any agency using Productive was the same across the board: 0%. Now, for each new expense, you can set a different default, company-wide markup.

Here's how you can edit those default markups in the app:

Need Help With Customizing Productive To Fit Your Agency's Needs?
Productive's new customization updates are available in all our plans. Because no two agencies have the same needs, in the near future we'll be rolling out even more tailoring options like these.

Would you like more assistance in figuring out how your agency can benefit from these improvements? Reach out to us through the chat bubble in the bottom right corner.