Five Productive Reports Every Agency Should Use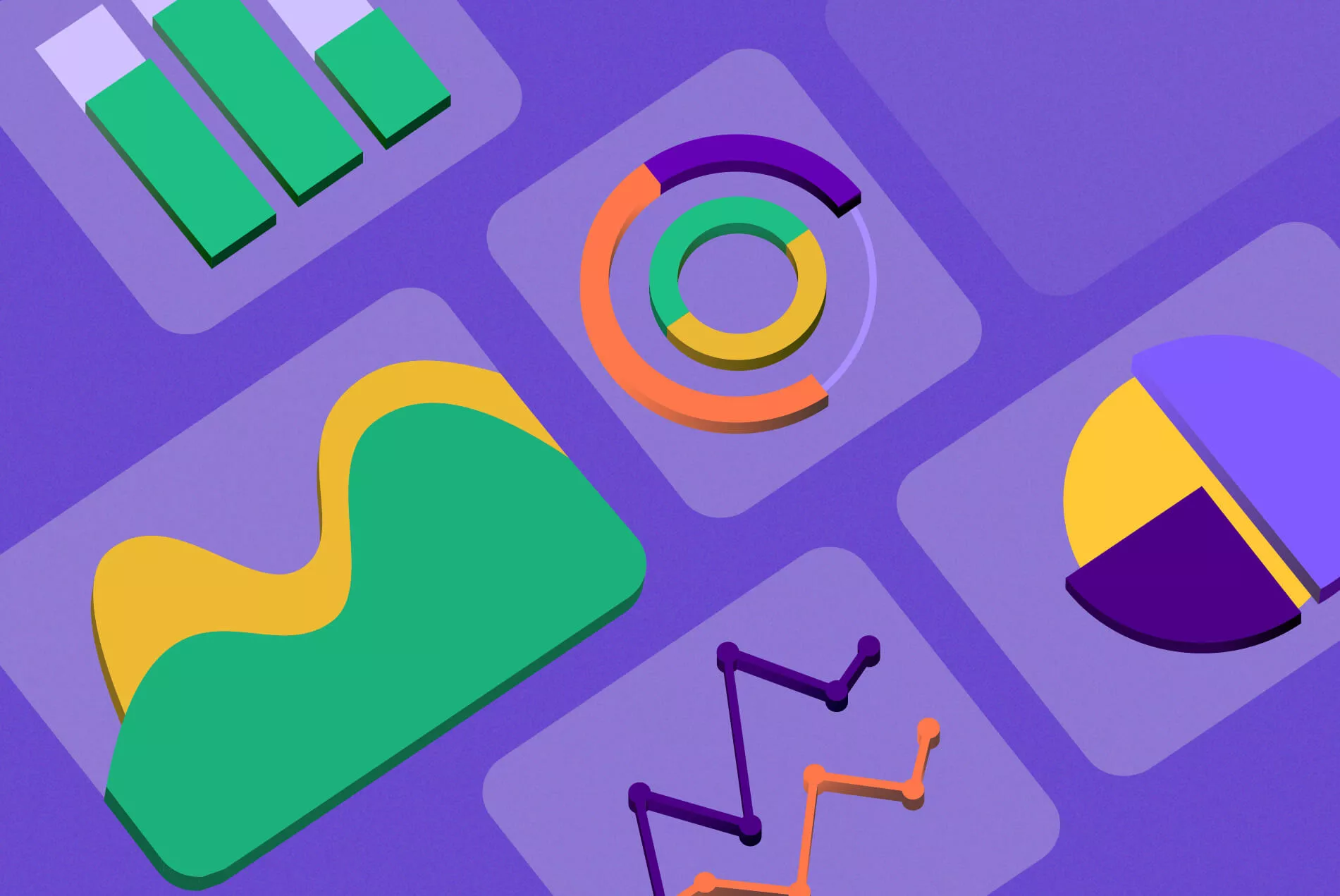 We Help Your Agency Reach New Heights
Switch from multiple tools and spreadsheets to one scalable agency management system.
We can all agree that no agency is the same as the other. They differ in size, focus, and lifecycle phase.
That being said, all agencies have to be informed about the basics of their business, so if you want to know which reports you should be looking at or you've never created a report in your life and just looking for a place to start, keep reading.

All reports can be found in the Insights Library in Productive, so you don't have to waste time building one, and here you'll find a couple of tips on how to improve them.
It sounds like a no-brainer, but try to find a person who can keep up with who is working today, who is enjoying their time off, or who is at home with a terrible cold. Luckily, there is one report that can help you with that – you'll find it in the Library, and every day it will tell you who is not working that day.

Improve it with: Set the date filter to "This Week" and send it to your agency's Slack channel every Monday. With that, every teammate will see who is not working that week (be it a whole week or just a couple of days).
Do you have full control over your cash flow? Use this report to see which clients owe you money and how much the amount actually is.

Improve it with: Productive can send automatic reminders to your clients for unpaid invoices. Set the template with your custom text (including invoice numbers and project names), add a sending schedule, and make sure that your clients are politely reminded of the unpaid invoices.
Forecasted Unprofitable Budgets
Don't waste time and check each budget to see their status – using data from Scheduling and Time Tracking, Productive will tell you which budgets will become unprofitable, allowing you to make the necessary changes to stop them from burning the money.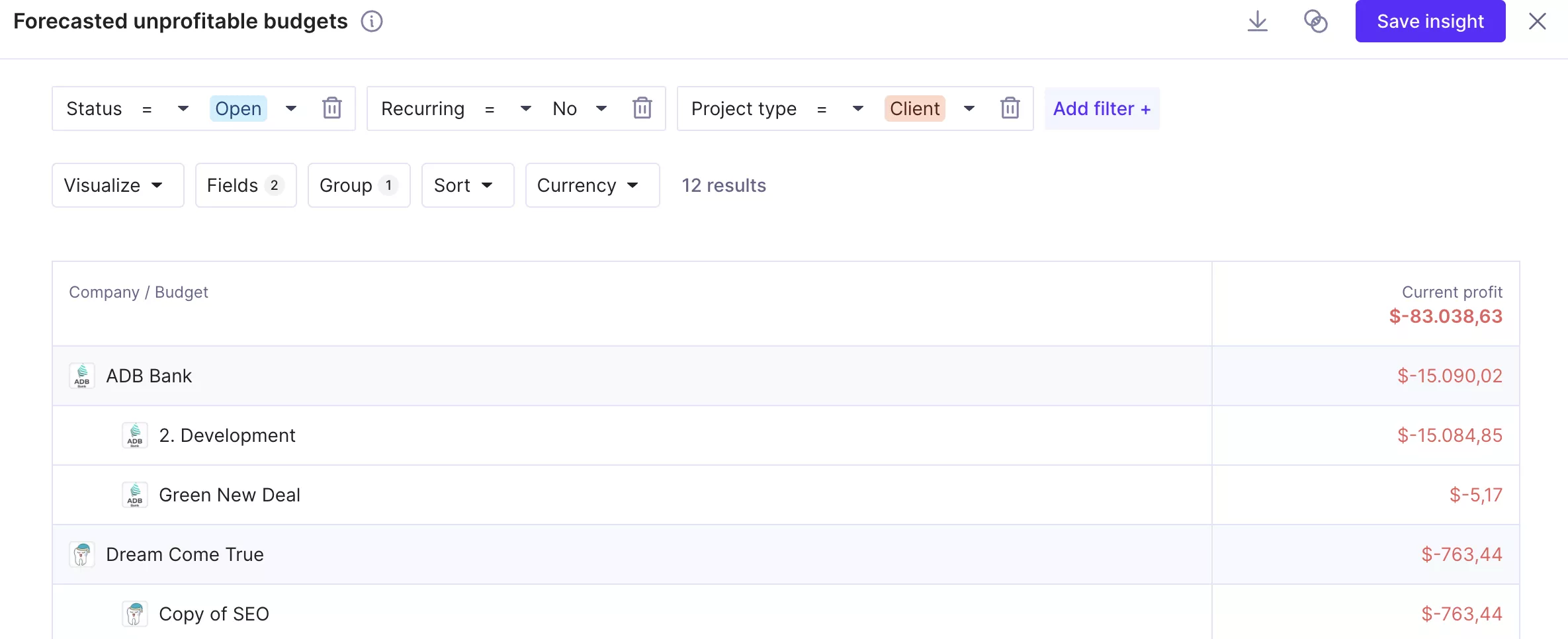 Improve it with: Set a Pulse or an automated report that will deliver this report to your email (or perhaps the whole Finance team or the PM team) if there are budgets that are risky. If there are no budgets that may lose money, the report won't be generated.
This report will tell you if your existing team is utilized in full, based on their availability and future planned time. Using this data, you'll be able to decide if there is enough work for all or if you should perhaps look for new talent.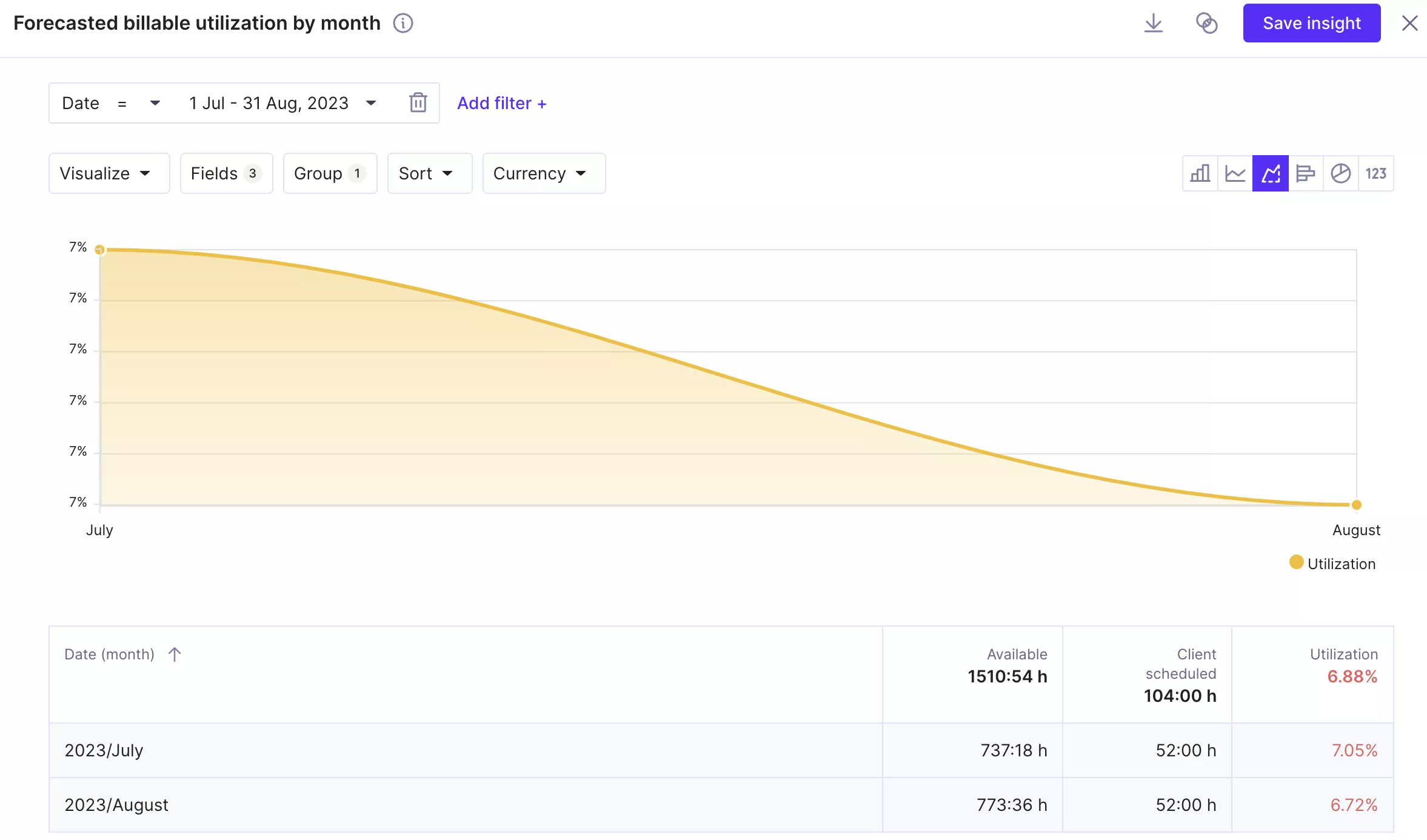 Improve it with: Use another report (also found in the Library), called Billable utilization by a person, to check the past data and see how well your team was utilized in the previous month to improve your planning. A supplemental report you can also use in the calculation is Scheduling accuracy by project, which will tell you how well you've planned the time for your team compared with what was done.
Are your teammate's cost rates in line with what you're charging to the clients? Use this report to see if perhaps you should raise your prices or assign a person with a lower cost rate to a money-burning project.

Improve it with: Add "Group by Project" to see what is the exact project that is costing you much more than others.

See All Of Your Reports In One Place
Instead of creating all of these reports every single time, use Dashboards to gather them in one place. Create multiple Dashboards built around similar reports and share them with your team – they are refreshed automatically, and you can check them every day.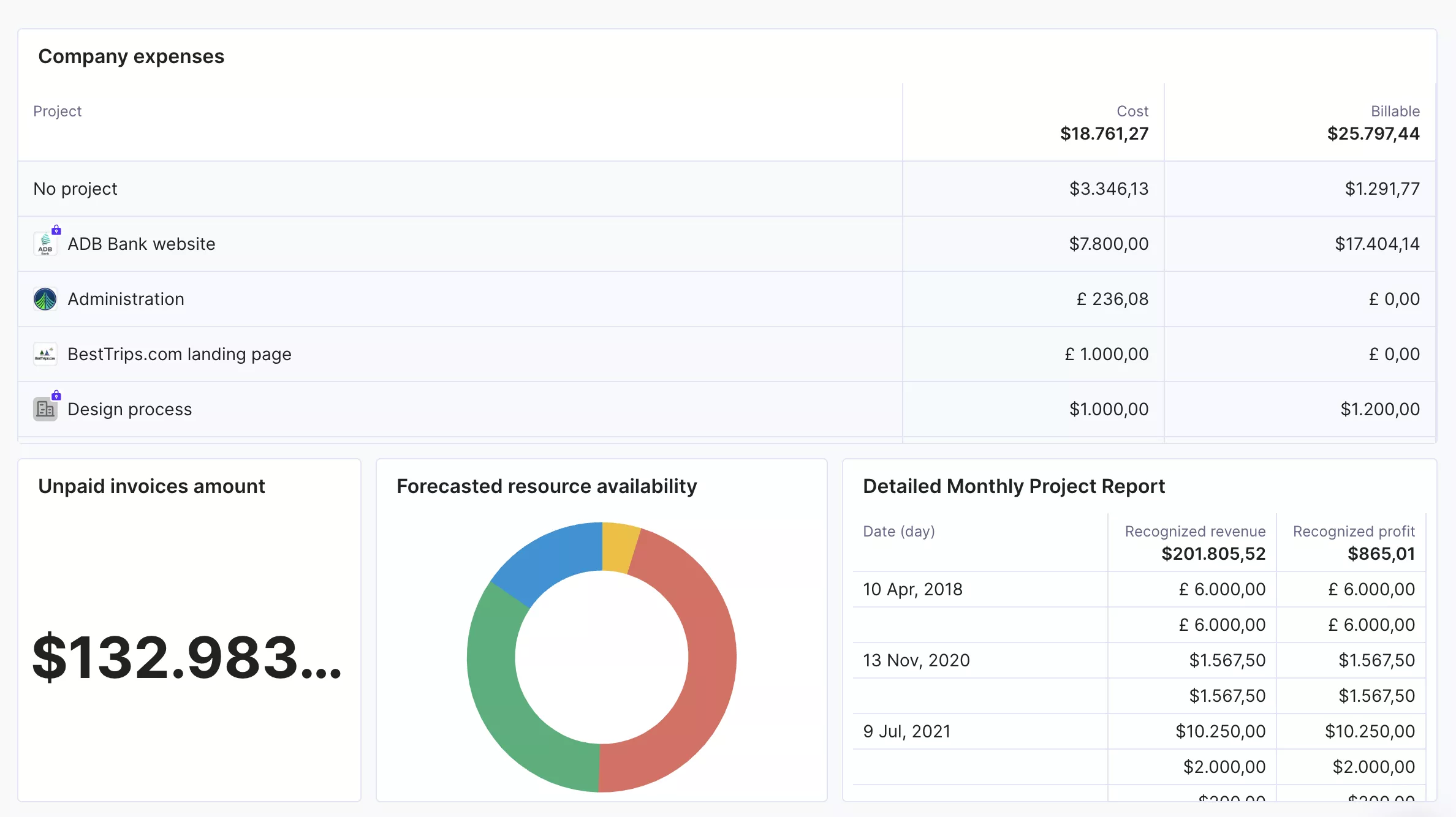 Got questions about this article, or are you looking for a specific use case? Feel free to reach out to us via the in-app chat or via email.