Introducing Docs (BETA): Your New Collaboration Space in Productive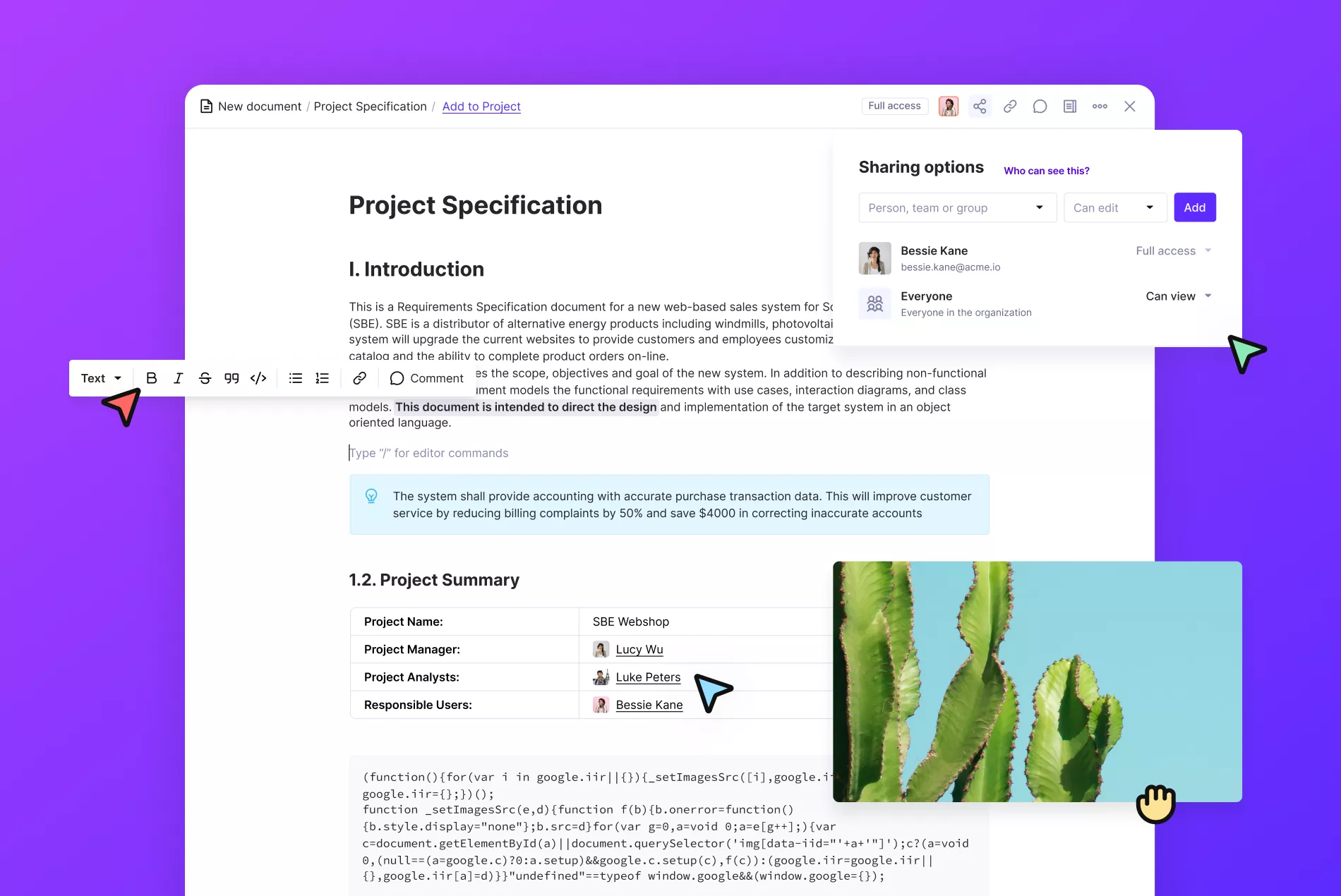 We Help Your Agency Reach New Heights
Switch from multiple tools and spreadsheets to one scalable agency management system.
Today I have the pleasure of announcing that we've rolled out Docs to our Beta program. We believe it will be a game changer for the way you're using Productive.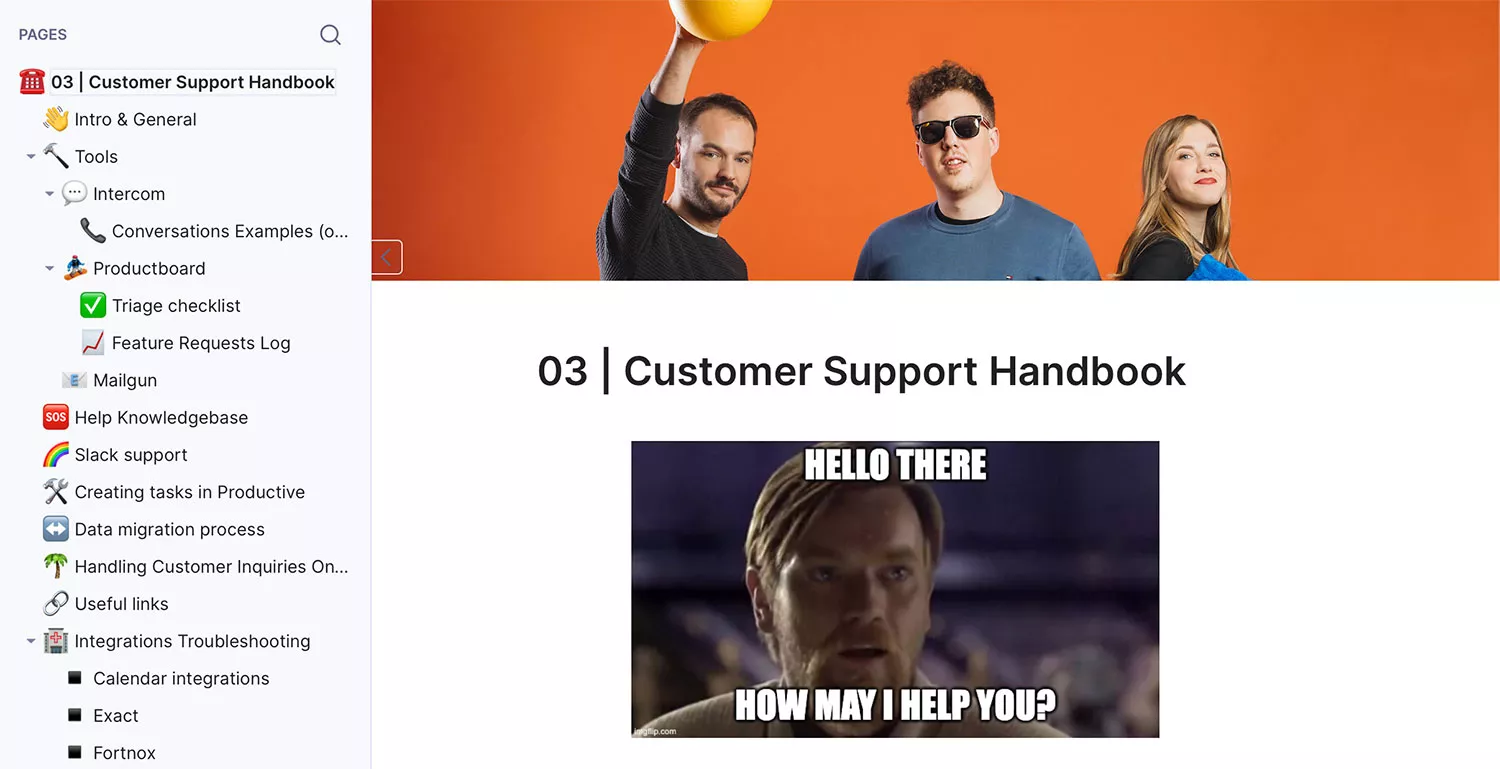 What's All The Excitement About?
To improve project notes with new editing options with rich-text
For a real-time collaboration space with commenting options
For a place to share documents with clients, but also to have documents that are not shared with clients
For a wiki-like place to capture internal processes and handbooks
With Docs, you can do all this. Moreover, when a great idea pops up, you can just open a new Doc and write it down. 

And all that, without leaving Productive.

We've already added some delights like page cover images, copy-pasting to attach a link to a text (my favorite), and adding emojis to page titles. We'd like you to enjoy working with Docs, so we'll be adding more cool stuff in the future.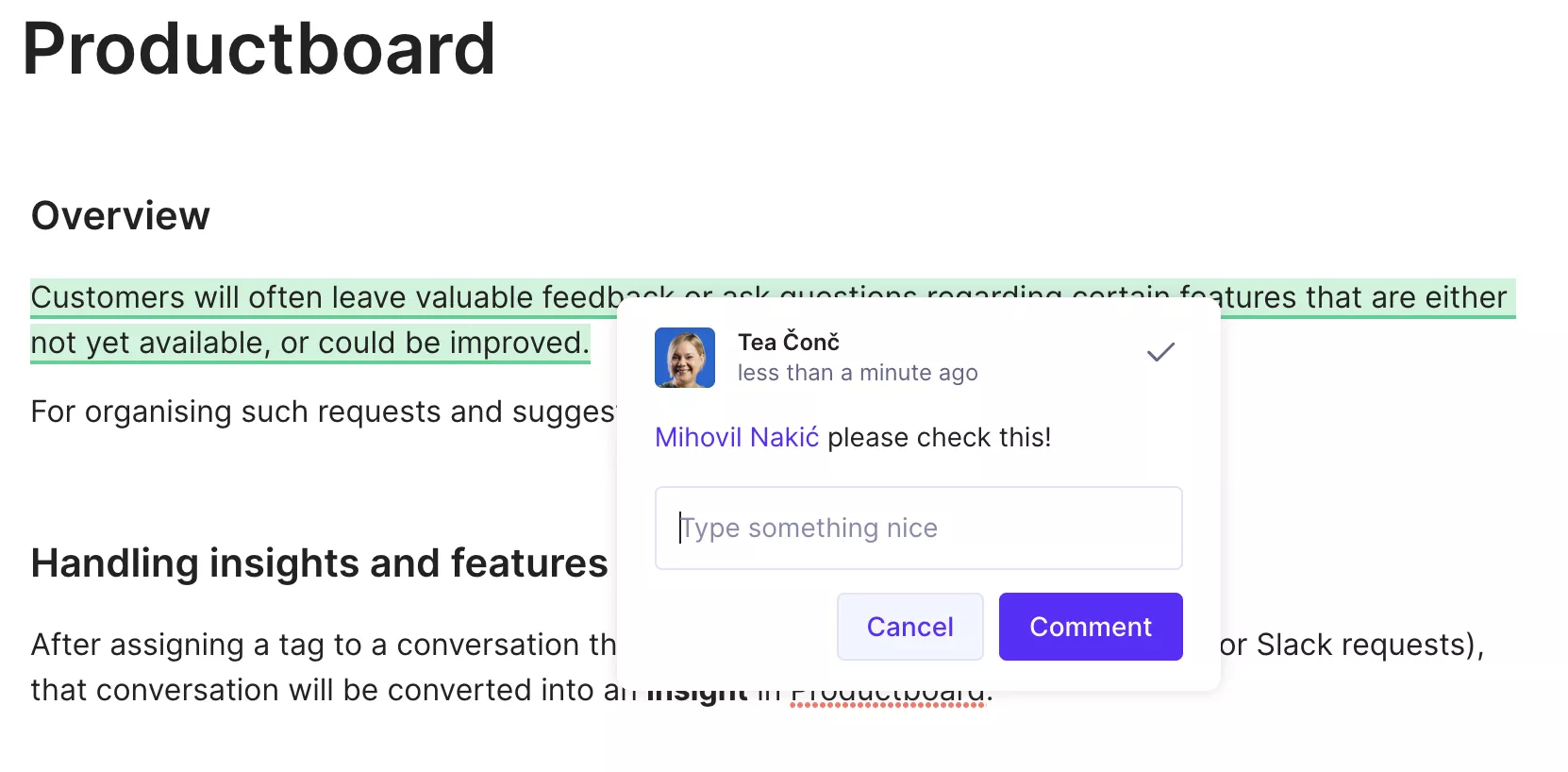 How To Get Started With Docs?
It's simple, just open a new Doc and start typing… Oh, but maybe the question should be: how do I get my organization to start using Docs? 😀

The best advice for starting with Docs is to open a new Doc and add content, like for an internal handbook or a process, for starters.

When you're ready, invite your colleagues or a team to read, collaborate and comment. Or give them "view" access if you don't want them to mess around with the Doc.

You'll see their cursor flagged in real-time when they are editing the doc.

And yeah, your project notes are automatically converted to Docs, so you can pick up your project documentation where you left it.

Docs Are in Beta. What Does This Mean?
After a year and a half, we're ready for you to start using Docs. At the same time, we're still working intensively on improving existing functionalities and adding new ones.

We can't wait to get your feedback that'll help us shape the future look and feel of Docs. 

And, now, I can finally say—the stage is yours.