Freedom! Be More Flexible With Custom Fields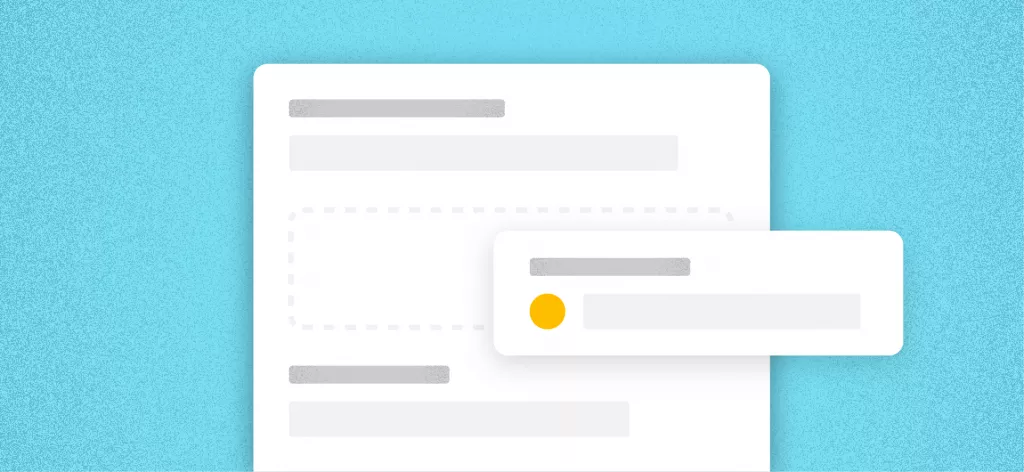 We Help Your Agency Reach New Heights
Switch from multiple tools and spreadsheets to one scalable agency management system.
Everyone has been in a situation where they're close to something perfect.
Yet, a few little tweaks that would step things up a notch just aren't possible.

In the context of Productive, that's no longer the case.

With the addition of custom fields, you can add some extra flavor to our game-changing agency management formula.
What Is a 'Custom Field'?
A custom field is a feature that allows you to circle around a specific issue by implementing extra information that isn't available in the default settings of a tool.

In Productive, a custom field can be added to the following objects:
How To Add a Custom Field?
Let's go with a very simple example.

A most common thing you'll find in every agency will be some type of team organization. Let's say you want to set up departments your colleagues will be a part of.

You'd start with choosing the correct custom field type. For this use case, we'll probably want to go with a dropdown custom field.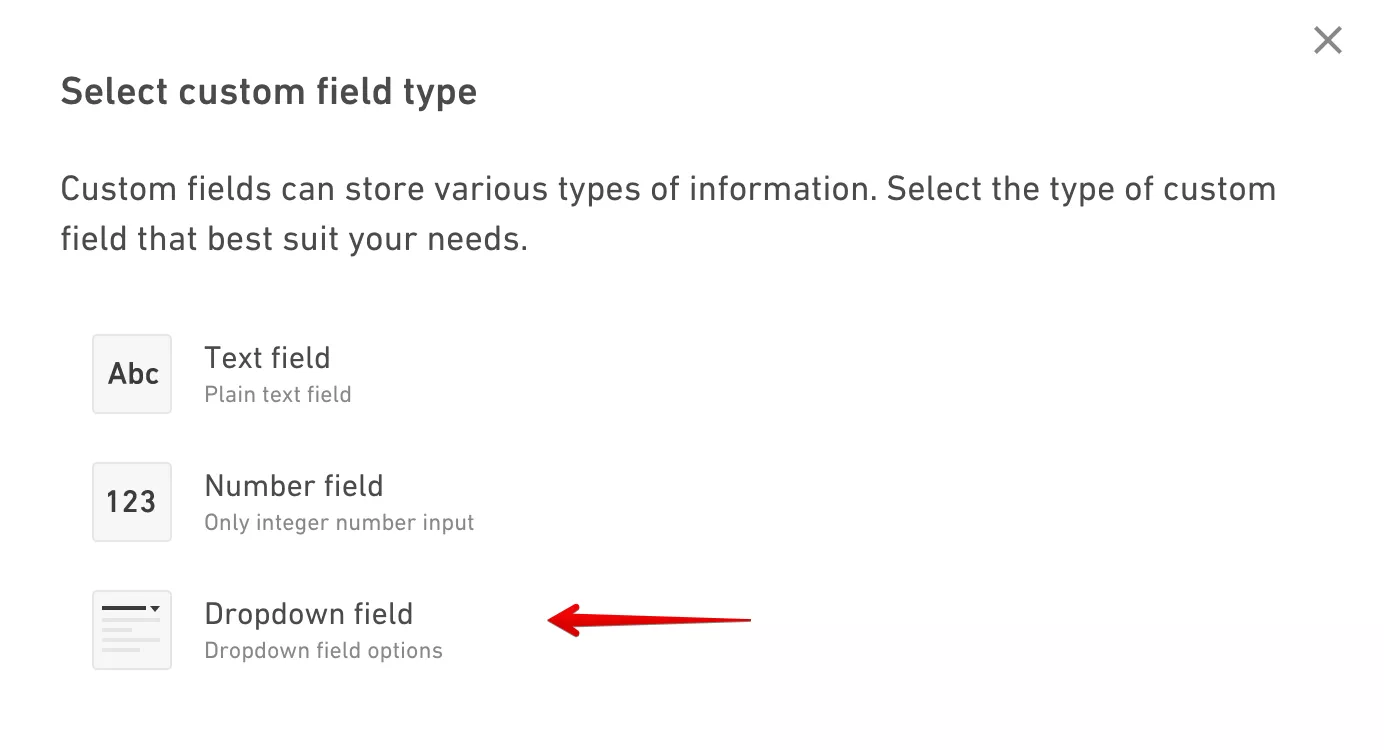 Once you've decided which type of custom field you want to use, simply give that field a name, description and starting adding options.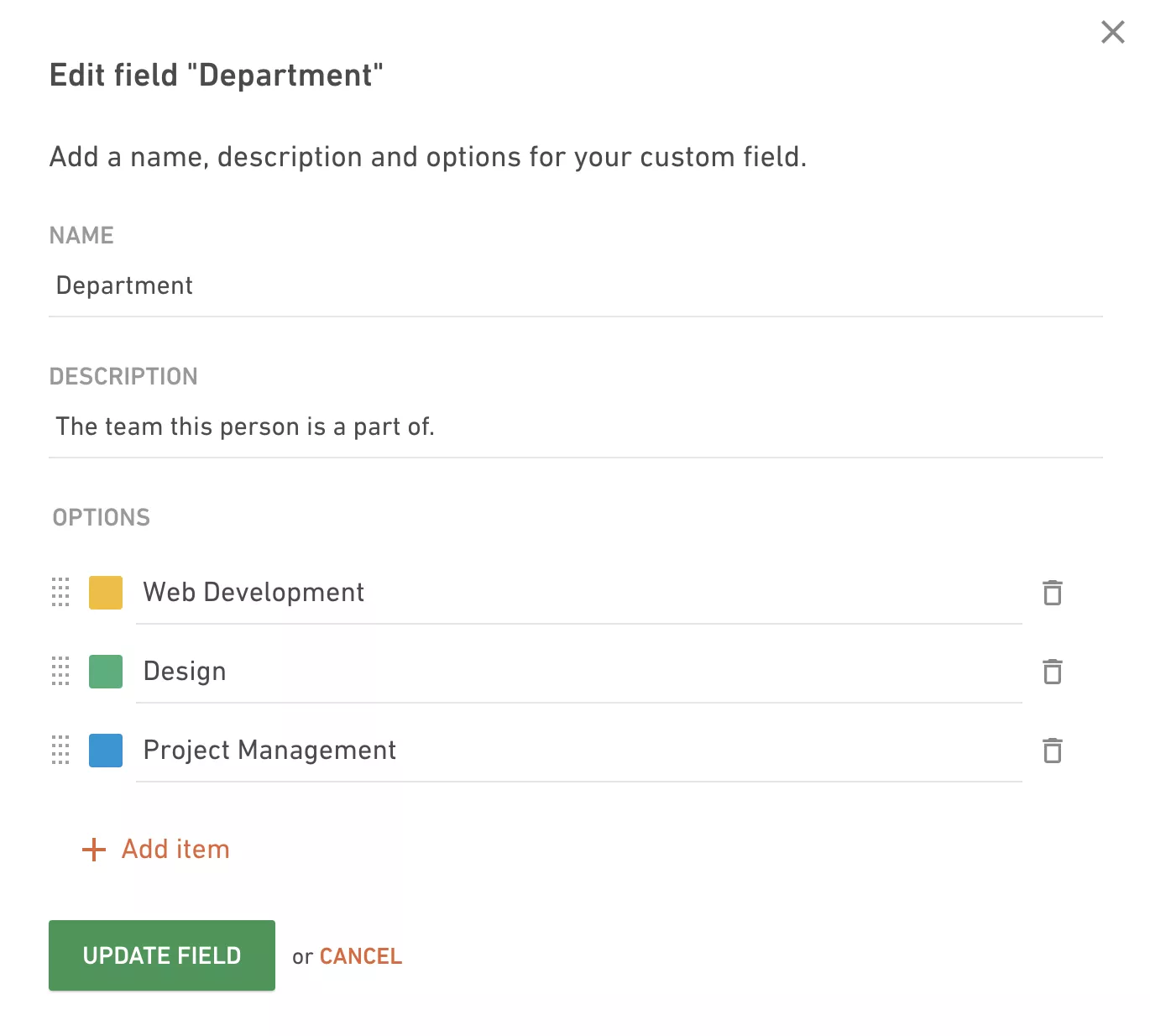 Where / How Can I Use This Custom Field?
We've added the Department custom field to People, which means that we can now use it across various views / reports that are connected to that object. For example, if you go to the people page you'll be able to add that column to the overview. See below.

The custom field becomes a column. Not only that, but you can also edit these custom fields inline. Simply click, replace and you're done!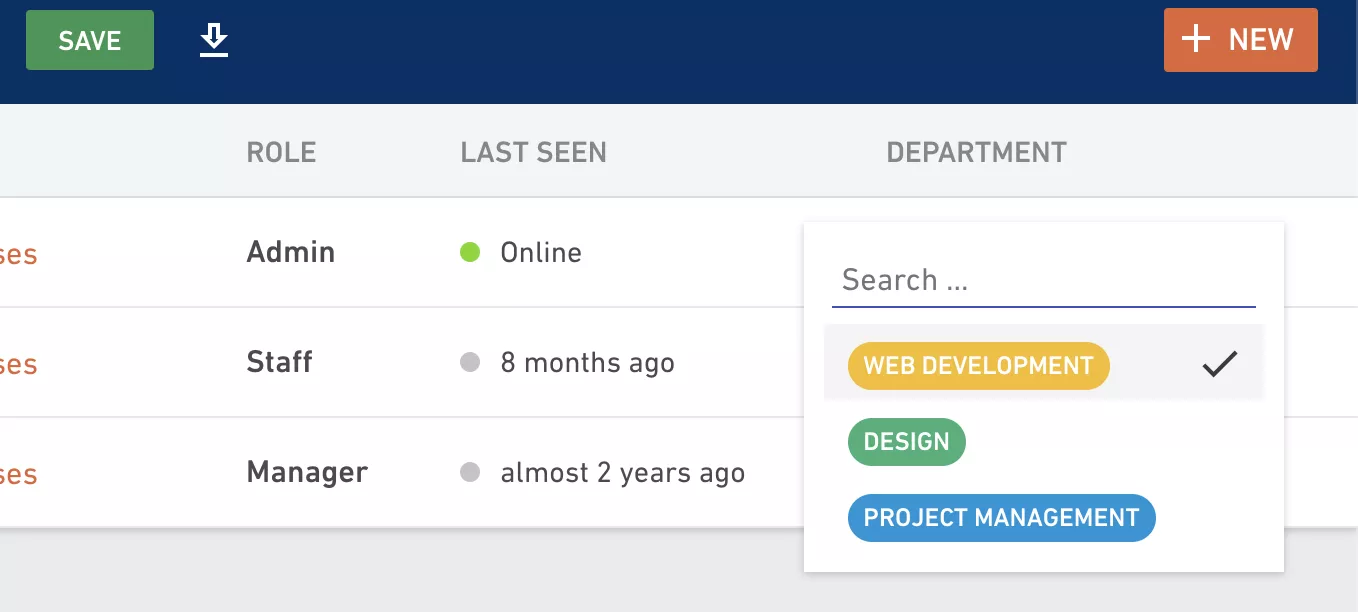 If you need to filter your colleagues by Department, e.g. within Scheduling, you can now use your new custom field for that exact purpose.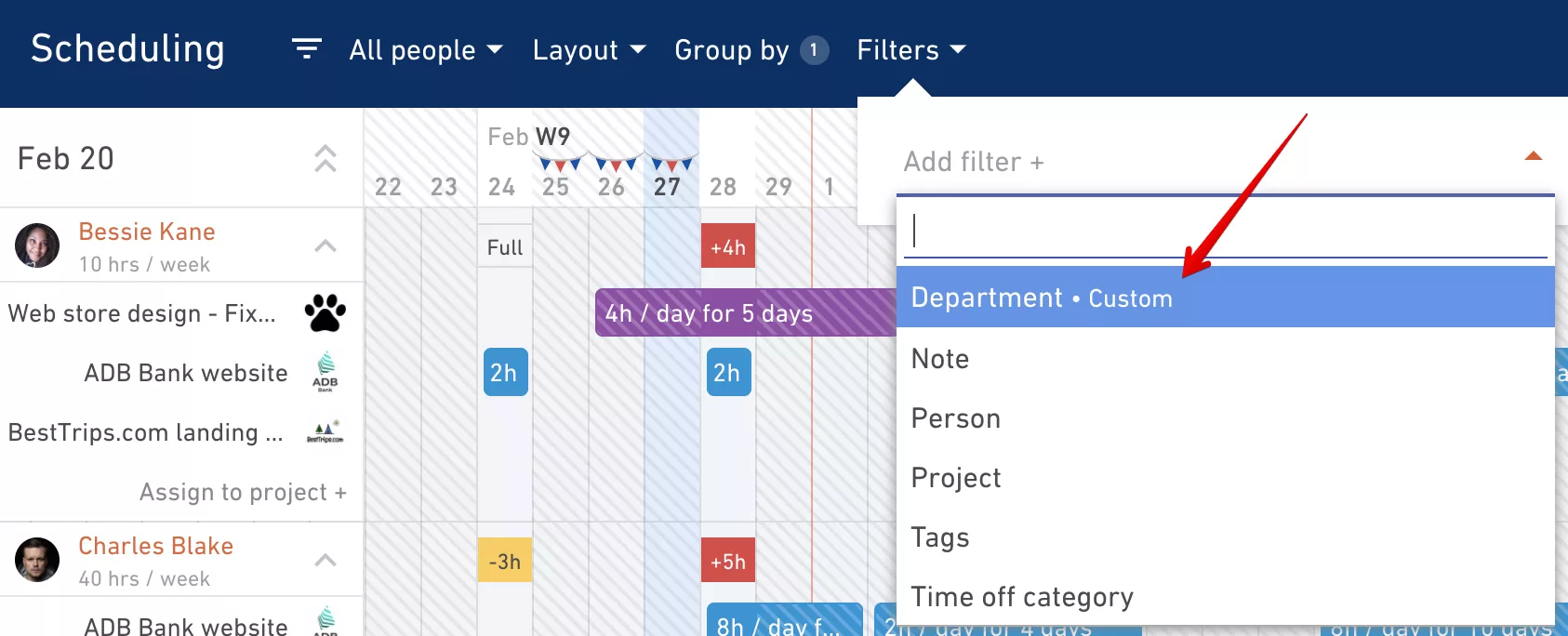 Let's say you're interested in knowing how much time your teammates have tracked, and you want that information broken down by department.

The most amazing thing about custom fields is not only that you can filter by them, but also group by them.

This allows you to build powerful, real-time reports in seconds!