Crystal Clear: How to Be Transparent with Your Clients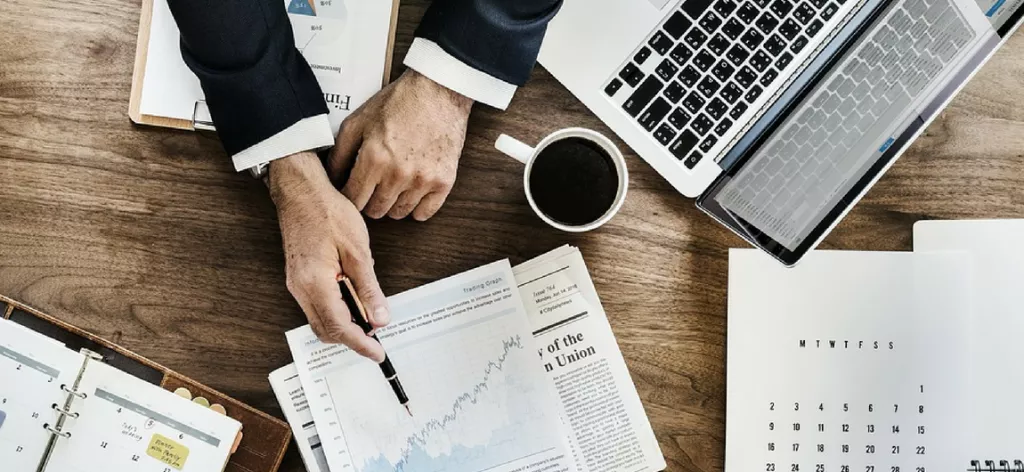 We Help Your Agency Reach New Heights
Switch from multiple tools and spreadsheets to one scalable agency management system.
If you want to build and maintain trust with clients, it's essential to offer them transparency.
In other words, you must remain clear, honest and open with your clients at all times—particularly when it comes to budgeting.

By offering clients transparency, you will build stronger and more profitable relationships with them today and well into the future.

Keep reading to learn how to stay crystal clear with clients.
In the "old days," agency business was much more straightforward than it is today. Back then, you could just go to the client to give your pitch. Then after some discussion, you would head back to your office and work on the project for three weeks or so. And the process would start all over again.

Fast-forward to today. These days, the client is more involved in the project than ever before. There is a constant collaboration between the client and the agency at every level and phase of the project.

By now you're probably thinking, "Ok, I get it. Transparency is good for my business—but what about data? I don't want my clients to have access to all the data."

You're not alone. Many agencies are concerned that being transparent will have a negative impact on their business. Typically, agencies don't want the client to see exactly how much time they have spent on the project. Why? Perhaps it's because they need to adjust or approve the time before they send the final report or invoice.
Harvey firestone
I believe fundamental honesty is the keystone of business.
However, with the right tool, you can strike the perfect balance between transparency and privacy. That's where Productive can help. What Productive does (among other things) is allow you to show clients the data you want to share while keeping sensitive information under your supervision. For example, you can limit the client view of tasks and the billable project budget. That way, the client will see how many hours you have spent on the project as well as the current cost—without revealing any other details.
Why is being transparent with clients so important? To gain some insight, let's use an example we can all relate to – a restaurant.

Imagine you're at an eatery with an open kitchen view, which is increasingly popular in fine dining restaurants. As you sit at your table, you can actually watch how and when your food is prepared. In these types of restaurants, waiters rarely hear the question, "Where is my food?" That's because the diners can see for themselves that their meal is somewhere in the line. In other words, these eateries offer transparency.

In the same way, your Account Manager or Project Manager shouldn't have to waste time constantly answering client questions about the status of a project. With a tool like Productive, they don't have to spend hours creating weekly reports and sending countless emails to update clients about their progress.

Isn't this "open kitchen view" the exact relationship you want to build with clients?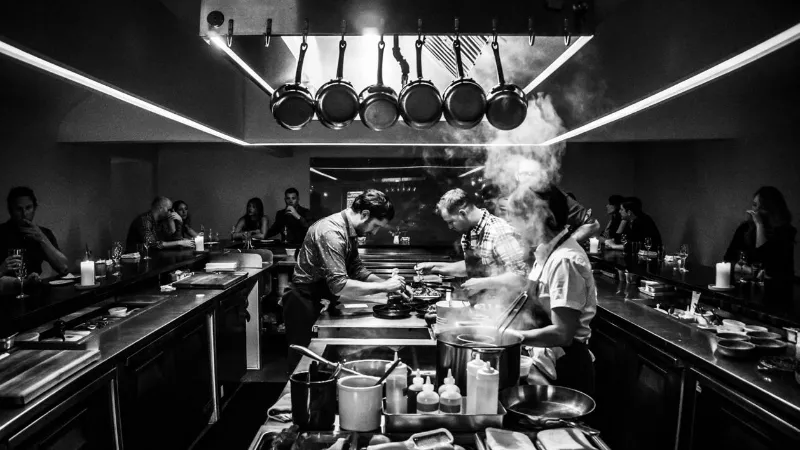 In this day and age, it's critical to create trust and eliminate any suspicions your clients might have about the value of what you're offering. If you price your services hourly, it makes sense to be transparent about how you spend your time. On the other hand, if you're working with a fixed-price budget, you're not selling your time—so time transparency isn't crucial to the client.  

Although the hourly budget is a popular way for agencies to do business, this billing method can quickly lead to misunderstandings. You certainly don't want to shock your client at the end of the project with an invoice that is way over budget. On the other hand, you want to be paid for all the work you did, right?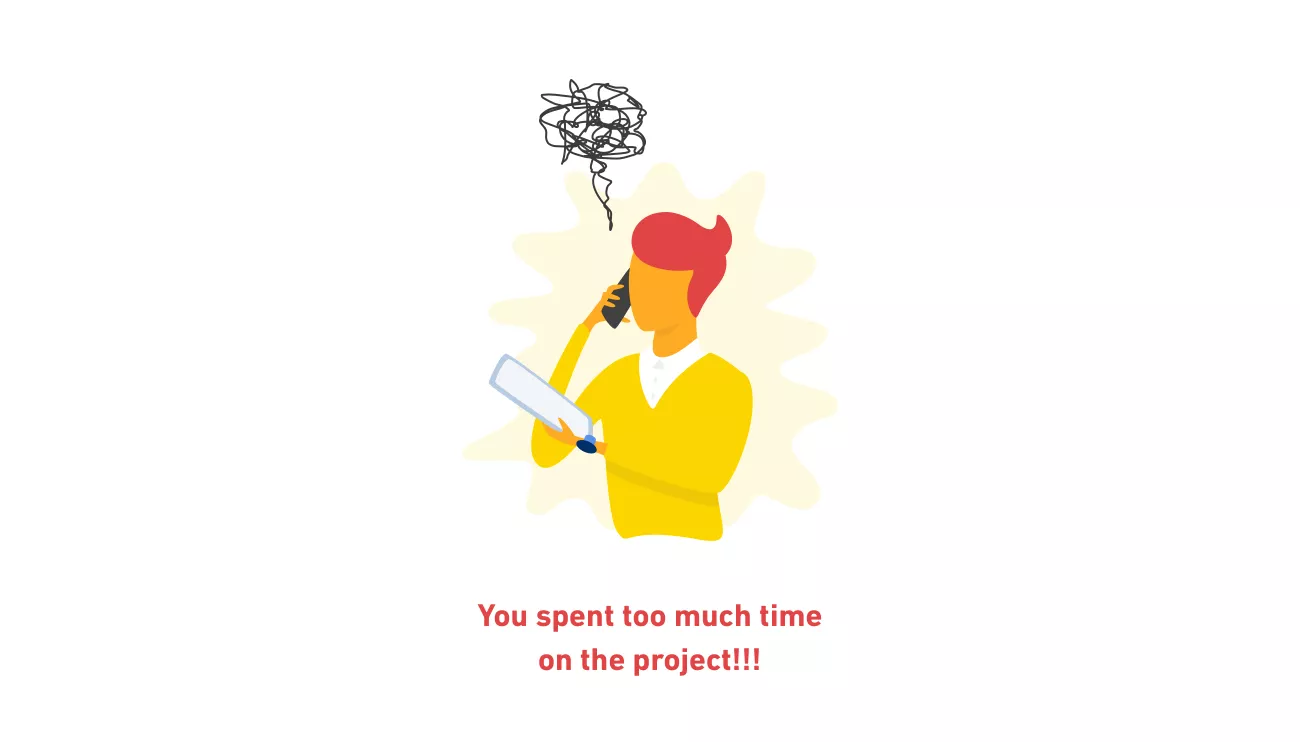 Within Productive, you can invite your clients to collaborate on tasks, offering them full insight into the project. When you are on the same page with your client, it cuts down on additional communication time and eliminates uncertainty on both sides. Don't want to show your client certain tasks? Simply make them private. These private tasks won't be visible to the client.

By collaborating on tasks, clients can see your progress and the value you are providing for them. This also gives your clients a certain amount of flexibility to request extra tasks during the project.
You might be thinking, "Tracking time is time-consuming." We wholeheartedly disagree!

At Productive, we suggest that employees track their time at the end of each working day. We believe this is a better practice than tracking at the end of the week, which takes more time (and no one remembers what they did at the end of the week anyway…). Plus, if you are using Productive, employees will never forget to track their hours. The built-in time reminders will remind them in case they forget to track time.
Time tracking is a good habit every employee should embrace.
To top it off, you can track time on mobile. So, there are no excuses!

The same goes for time approvals. You need just three minutes to approve time entries for the previous day. Make this your new morning routine. If you forget one morning, no worries! You will receive an email notification.
While transparency is important, you obviously don't want to share sensitive data with your clients. Let's say you have a junior developer working on a task for eight hours when it could be accomplished in two hours by a more experienced developer. You wouldn't invoice the extra six hours to your client, right? To avoid these situations, you can turn on time approval on your budget within Productive. That way, your client will see just the time you approved and the time that will be invoiced—nothing else.

Want to maintain control of the budget? No problem! Productive offers budget warnings, which are triggered if you exceed a set number of hours.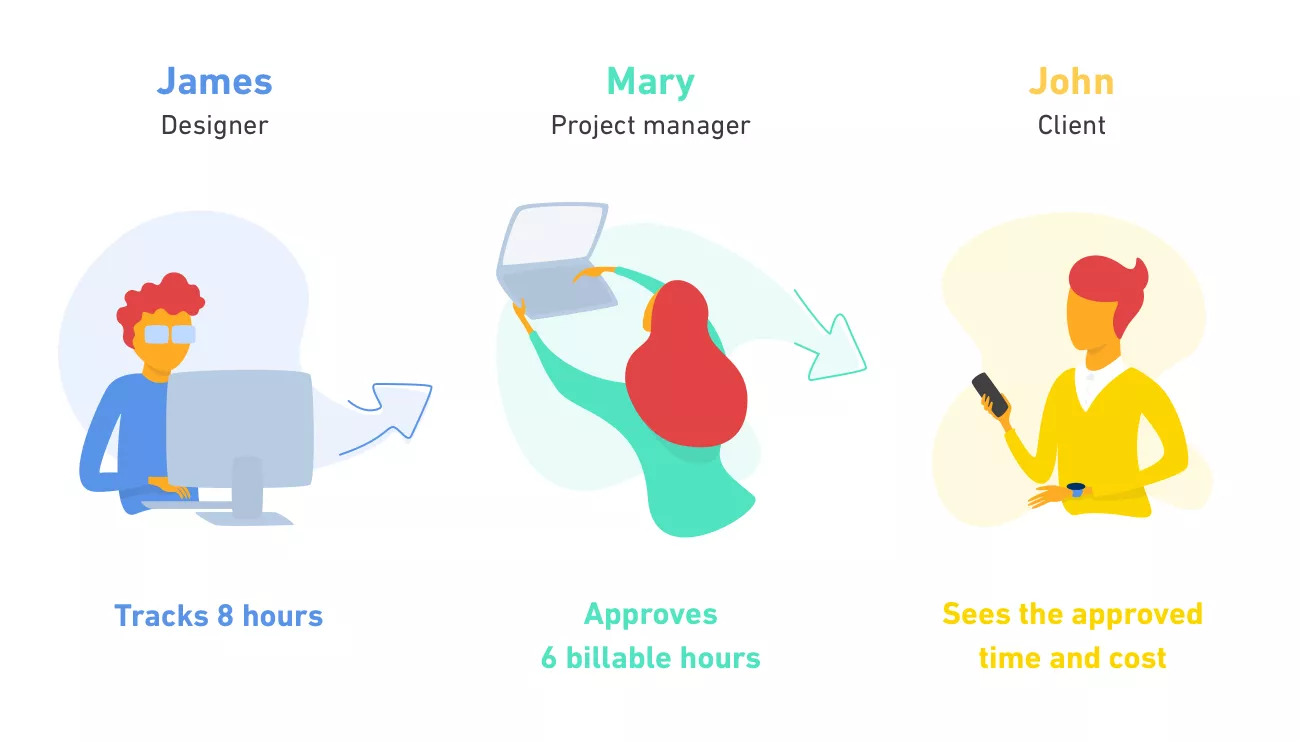 Most agencies want to be transparent with the clients—but when it comes down to implementing these practices, they often fail. Plus, many agencies fear that they'll reveal too much to the client by sharing delicate data.

However, if you tap into the right tool, it is possible to achieve transparency goals. In the long run, transparency will not only benefit your clients but also your agency. It will allow your employees to work more efficiently and separate your agency from the competition.

If you enjoyed this blog, share it with your colleagues! And, don't forget to sign up for your free trial. 🙂