21 Questions to Ask Before Buying an Agency Management Tool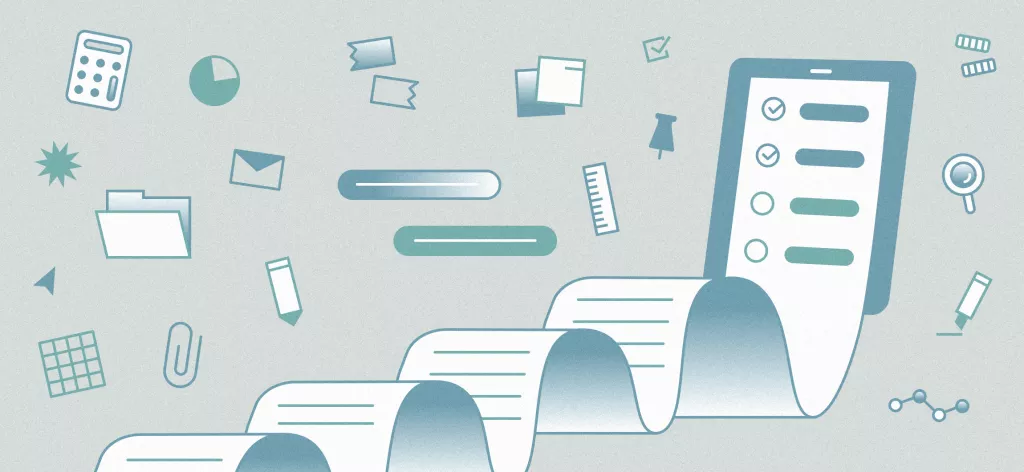 We Help Your Agency Reach New Heights
Switch from multiple tools and spreadsheets to one scalable agency management system.
We know, choosing a tool to run your entire agency in is a huge responsibility. And challenge. 
It's a big investment for your agency's future and the whole project doesn't end once you buy and switch over to your new platform. Does the whole process need to be such a headache, though? 

To simplify that decision, here's what we suggest:
Understand what your agency's priorities are—current and future
Question the tool's capabilities in relation to your agency's needs
Below, we bring you 21 questions to ask yourself, your fellow project managers, and the management team before opting for a new platform. We've even grouped them into a few categories, starting with CRM and finishing with options for scaling.  
But First: What Is an Agency Management Platform?
An agency management platform is a tool in which you organize all your agency work processes (sales, projects, budgets, resources, and invoicing). In it, you use time tracking to check your key metrics and monitor business insights.

Using a platform that covers all the aspects of agency management is essential for future-proofing your business in the rapidly changing market. It's a tool that will set you up for growth.

Related: Top 14 Agency Management Software
What Business Areas Does an Agency Management Platform Need to Support?
As the complexity of delivering projects grows, one of the biggest challenges your agency faces is optimizing project management workflow. As an agency, you want to make sure that:
There's always a good amount of new deals in your sales funnel
Your team has upcoming work scheduled 
Everyone is being optimally utilized
All your project communications are in one place
Your teammates are tracking time on billable and non-billable projects
You can monitor your key metrics, like utilization and profit, in real time
You can easily invoice your services
Every agency is different, but projects will be projects. You should strive for a tool that understands your type of business and needs. 

Once you answer the following questions, you'll have a much better perspective of what you need from a platform to run your entire agency.
Customer Relationship Management
1. Does the tool have a sales funnel for tracking prospects and new deals?

It's important to be able to manage your agency's business acquisition and facilitate next steps with new customers by seamlessly turning new deals into projects. To forecast cash flow in the upcoming quarter or two, aim for a platform that has an embedded CRM solution. That way, you'll never forget to follow up on new business opportunities and you can always double-check you're not overpromising deliverables while resources are scarce.
 
2. Can I store full client history (previous projects, proposals, contact information of clients, contractors, partners) in it?

Being able to convert a new deal into a project without important information falling through the cracks will save time for your sales team and project managers. Multiply those hours by countless new customers through time. Instead of wasting time on meetings, your teammates can read through conversation history with your new customer. That enables them to onboard themselves to the new project, on their own. There's much less need for a handover.

3. Can my clients use the platform, too?

Collaborating with customers by adding them to projects can be an enormous time saver, too. By inviting customers into projects, they can monitor your progress in real time. That way, you can forget about long status update emails and meetings. Instead, you and your team continue focusing on work that brings more value to your agency.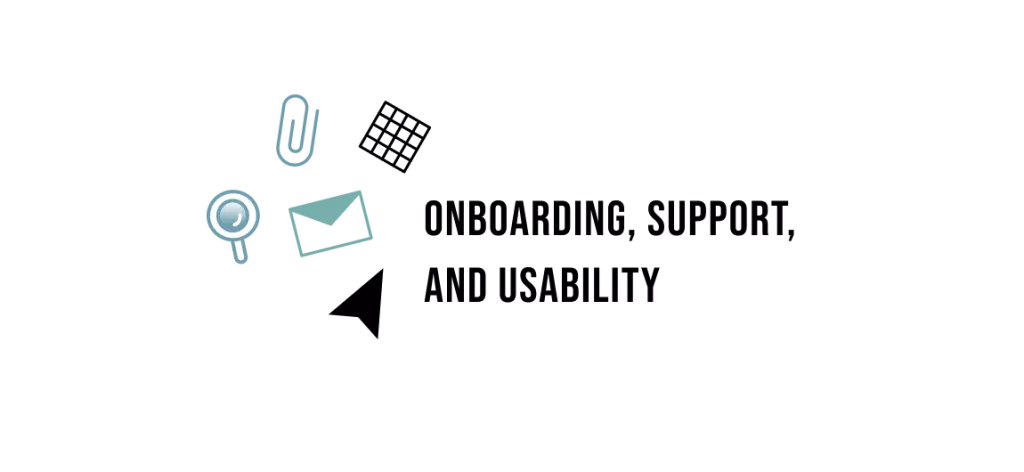 Onboarding, Support, and Usability
4. How easy is it to onboard new employees and how user-friendly is the tool?

When adopting a new business management tool, you can expect some friction. First, there's a lot of data to import. Second, you'll probably ask questions about how to set things up the right way. Then, there's the everyday use of the platform itself. It's important to get a good understanding of the product during the trial period to test how easy to use it is. The learning curve shouldn't be too long. Aim for a platform with an intuitive interface, that'll be accessible to anyone in your agency.

Also, it can be taken for granted nowadays, but make sure that the platform offers mobile accessibility so teammates can get updates on-the-go. And remember to test the mobile version, too.
5. Can I streamline processes in it?

When managing diverse projects, your new platform needs to keep collaboration simple. In fact, the better your tool is, the less you will notice it at all while using it. By centralizing communication and streamlining your agency's processes, you will amplify your agency's efficiency.

6. Can I use it as a knowledge base?

Ask yourself this: how easily can you reach project tasks and files from the past, double-check specifications or technical information? Your agency tool should be able to serve your entire company as a knowledge base. Anytime you need any information, you should be able to find it without even asking around for help.
Monitoring Your Agency's Finances
7. Can it provide powerful business insights through customized reports—in real time?

To help you reach the peak level of your agency's performance, there's no one size fits all. You should be able to create and easily access fully customizable, real-time reports. Typically, agencies create custom reports to track utilization, profitability, overtime, revenue per client… With access to financial data at any time, it won't be long before you start making more confident business decisions.

8. Can I factor my agency's overhead expenses into my profitability calculations?

In an agency business, one key agency metric cannot exclude another. So if you're looking at your profitability in real time, it should be your actual profitability—with all your expenses factored into that final number. Since overhead costs greatly affect profit, you should aim for a tool that includes those big, recurring expenses into its calculations. 

Find out how our overhead algorithm works.

9. Can I combine fixed and hourly rates in the same project?

Many workflow management tools separate fixed and hourly billing rates, but that can quickly get pretty messy for project managers and your finance team.  

Example: Imagine you're working on a project that's charged at a fixed rate. You've agreed with the customer that any extra hours will be billed hourly. You reach the end of the project, and now you want to build an invoice that will combine all those hours—at both a fixed and hourly rate.

Your tool should be able to automatically combine fixed and hourly revenue, based on the accumulated billable time.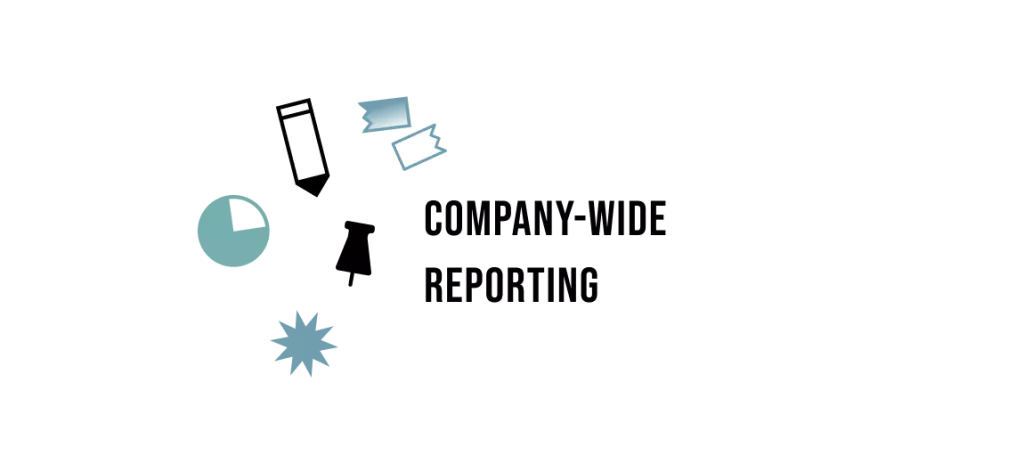 10. Does it provide data visualization options?

Chances are high that you'll enjoy analyzing data if you have easy-to-read charts in front of you. With a platform that enables data visualization options, noticing that something is off in your metrics quickly becomes visible. And that makes you faster in reacting to issues and fixing them.

11. Can my agency track utilization in it?

No matter how big your agency is, knowing how effectively your teammates are working is crucial. You need to track utilization to discover blind spots. Where exactly are your agency's resources being used? What's more, once you have accurate utilization rates, you can easily adjust your pricing where you find necessary. 

12. Can I predict my agency's profit and revenue in it?

Naturally, you want a tool in which you can predict your revenue and profit. How about getting even more specific? Can the platform you're evaluating show you forecasted revenue or profitability by client, profitability by project, or revenue per employee? In an unstable economy, it's reassuring to be able to predict your profit.
13. Does it provide full capacity planning or just project planning?  

Project managers know that planning is one thing and execution is another. Meaning—things mostly change along the way. But hey, that doesn't even matter when you have a tool to help you overcome that everyday battle. You should be able to swiftly reorganize your teams' time as you find gaps in schedules, anticipate time off and vacations, and incorporate upcoming work into resource planning.

14. Is time tracking linked with project management and billing in the tool?

If tracked time isn't linked with specific services within different projects, and that isn't connected with your invoice builder, expect wasting time on figuring out what you need to bill your clients. Aim for a tool that will reduce even that headache by pulling up tracked time on services into a new invoice. 

15. Can I use placeholders to schedule upcoming work in the tool?

Juggling resources is a major challenge for managers—for current projects, as well as those that are coming up. This is why it's key to be able to plan the big picture of your team's availability and get a clear perspective of your agency's near future. By choosing a platform that lets you allocate multiple hours per employee, per service, you can avoid micromanaging while still keeping a balanced amount of work on everyone's plate.

16. Can I schedule time off and vacation in it?

Wouldn't it be great to be able to schedule time off and vacation directly in your agency management platform? With some, it's possible. The best side effect of this option is being able to make better decisions regarding project and resource management. This option also cuts admin time for employees, as they don't need to request time off in another tool or send you emails asking for days off. Ultimately, a feature like this one will improve your agency's workflow.
17. Can I customize the way my agency manages different types of projects in it?

No project is the same, yet all projects have three things in common: tasks, phases, and deadlines. Look for a platform that will let you set your projects up the way it suits you best. Do you prefer board views? Lists? Color-coding? Using filters? Choose whatever gets you to the finish line fastest.
18. Can I manage invoicing in it?

In other words: how exactly do I manage invoicing in this new tool? Can I build invoices and then download them as PDF files? Can I send the invoices as emails directly from the application to my customers?  

19. Does it integrate with my accounting tool?

If you want to manage project accounting by linking time tracked on specific projects to build and send invoices faster, maybe you'll need to integrate your new platform with your existing bookkeeping or accounting tool.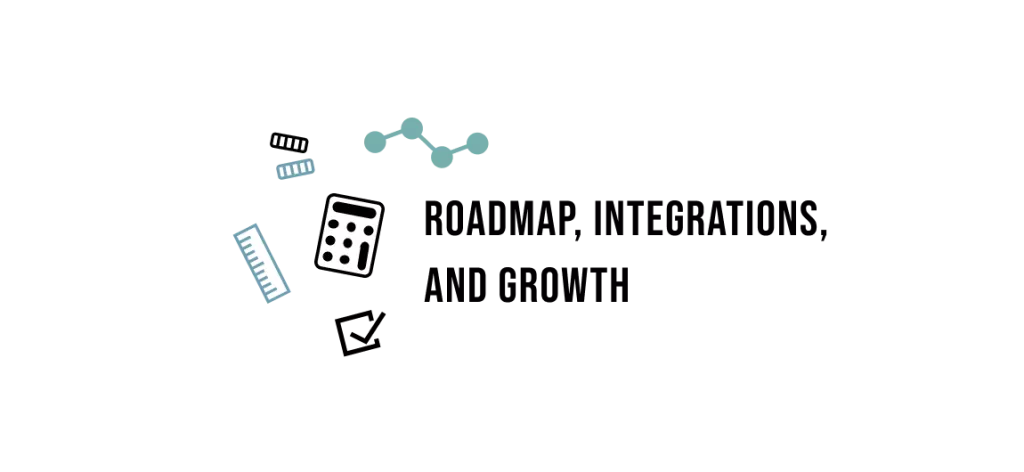 Roadmap, Integrations, and Growth
20. Does it have a roadmap of future releases and an open API for any custom integrations we may want?

Some agencies sit tight while their tool of preference releases updates from their roadmap, others (like software agencies) are willing to carve out some time to custom-tweak how they manage their workflow in a platform. For that reason, an industry best practice is to offer users an open API platform. 

21. Can my agency easily scale using this tool?

Whatever your growth ambitions are, scaling brings organizational and operational challenges. Ideally, your agency would like growth that is sustainable and predictable. With a platform that enables you to streamline workflow and centralize communication, the quality of your agency's services won't be negatively impacted as you scale.
Non-negotiable Elements of an Agency Management Platform