The Easy Way to Calculate Markups on Billable Expenses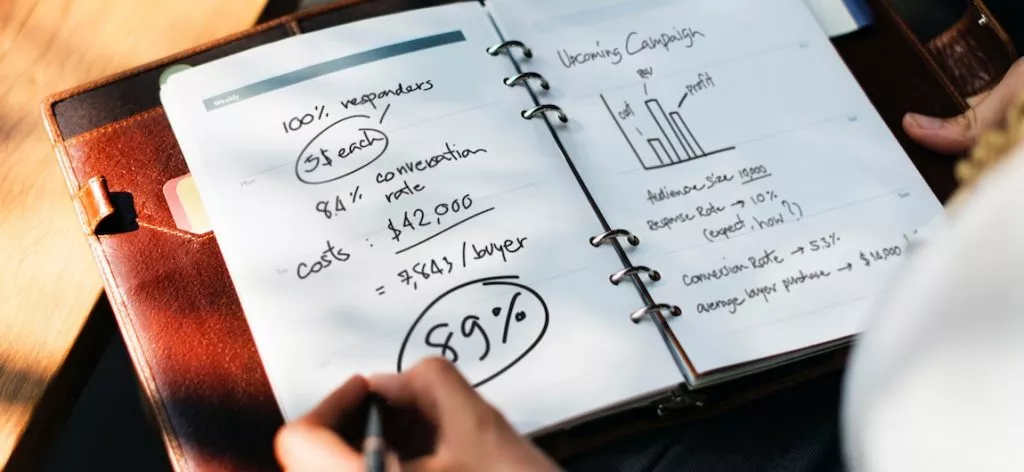 We Help Your Agency Reach New Heights
Switch from multiple tools and spreadsheets to one scalable agency management system.
It's easy to get lost and forget things when you're handling a bunch of receipts for third party expenses.
This often causes problems for agencies, the worst ones being a loss of revenue and profit.

If your projects come with a lot of out-of-pocket expenses, read this article.

Examples of out-of-pocket expenses

A typical example of a project packed with expenses would be event organization. Here are the most common tasks agencies need to take care of when organizing events for their clients:

1. Catering – Make sure attendees have something to eat

2. Music – Find a good a band to entertain everybody

3. Marketing – Print materials so people know who sponsored the event

4. Venue – Find a suitable place and get it decorated with balloons
The list goes on…

Examples of out-of-pocket expenses can be found on all types of projects, not only events. They can occur for software development agencies, marketing agencies and consultancies alike.

Sometimes you may need to hire a lawyer or an accountant, pay for software licenses or get a freelancer to do the copywriting.

Ultimately, all of these expenses can affect both the revenue and profit. This is because they can be either billable or non-billable. So, what is the difference?

Non-billable expenses

In the case where all expenses are non-billable, things are quite simple.

A budget was agreed to before the start of the project. Every expense that occurs during the project is covered with the money coming out of that budget. Naturally, this only generates cost, meaning that the revenue stays the same but the profit reduces with every added expense.

Billable expenses

Agencies often bill out-of-pocket expenses to clients. There are several cases, two of which are the most common:

1. Billing the actual cost – if an expense amounts to $100, the agency can ask their client to cover that cost

2. Adding a markup – if an expense amounts to $100 and the agency markup is 5%, the client will end up paying $105.

In a nutshell, adding a markup, in this case, has generated 5% extra revenue for the agency.

Expenses can accumulate quickly, and there should be a good mechanism in place that allows you to manage this. Productive handles out-of-pocket expenses with ease, allowing you to tackle both billable and non-billable ones in a couple of clicks.
Managing out-of-pocket expenses in Productive

Whenever you add an expense to a Productive budget, you can mark it as either billable or non-billable.

Non-billable
Will not be billed to the client
The revenue will stay the same
The expense will not show up in the invoice

Will be billed to the client
The revenue will also increase
The expense will show up on the invoice

Productive allows you to add your default markup when adding an expense – in this case, 5%.

All you have to do is add this 5 % and the billable amount is calculated automatically, saving you the trouble.

Arming yourself with the right tools can make things way easier in the long run. Managing expenses can be extremely tedious and leaves a lot of room for error. The way we manage your expenses in Productive not only makes your work easier but also ensures you stop losing money where you shouldn't.