Speed Up Your Work: Learn How to do Bulk Actions in Productive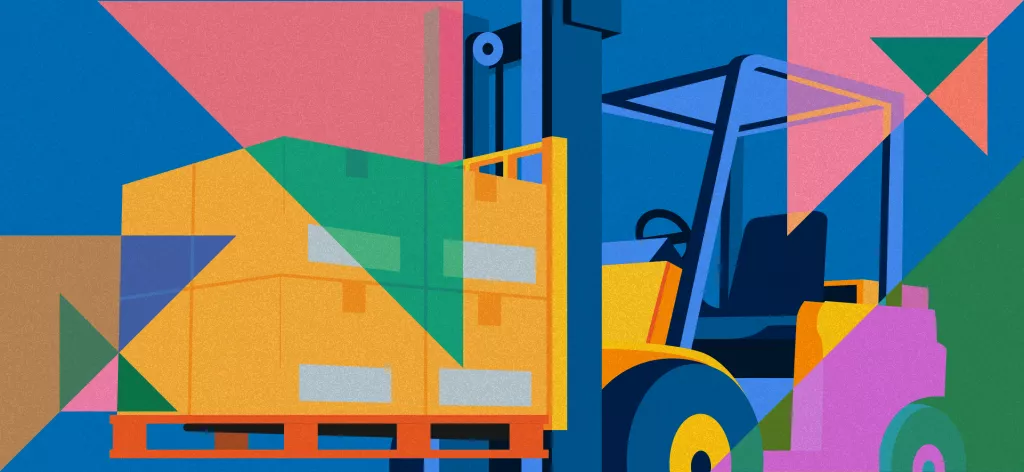 We Help Your Agency Reach New Heights
Switch from multiple tools and spreadsheets to one scalable agency management system.
Bulk actions or bulk editing is a faster and more efficient way to do certain actions at once.
In Productive, that'll save you loads of time and give you more flexibility. 

If you want to change information in bulk, you can do that in several places in Productive. 

Currently, bulk editing is supported on: 
To save even more time, you can duplicate tasks lists and task boards, duplicate single tasks, and move time entries in bulk. 
How to Duplicate Tasks Lists and Boards
To duplicate task lists or boards, you need to be inside the project you want to work with.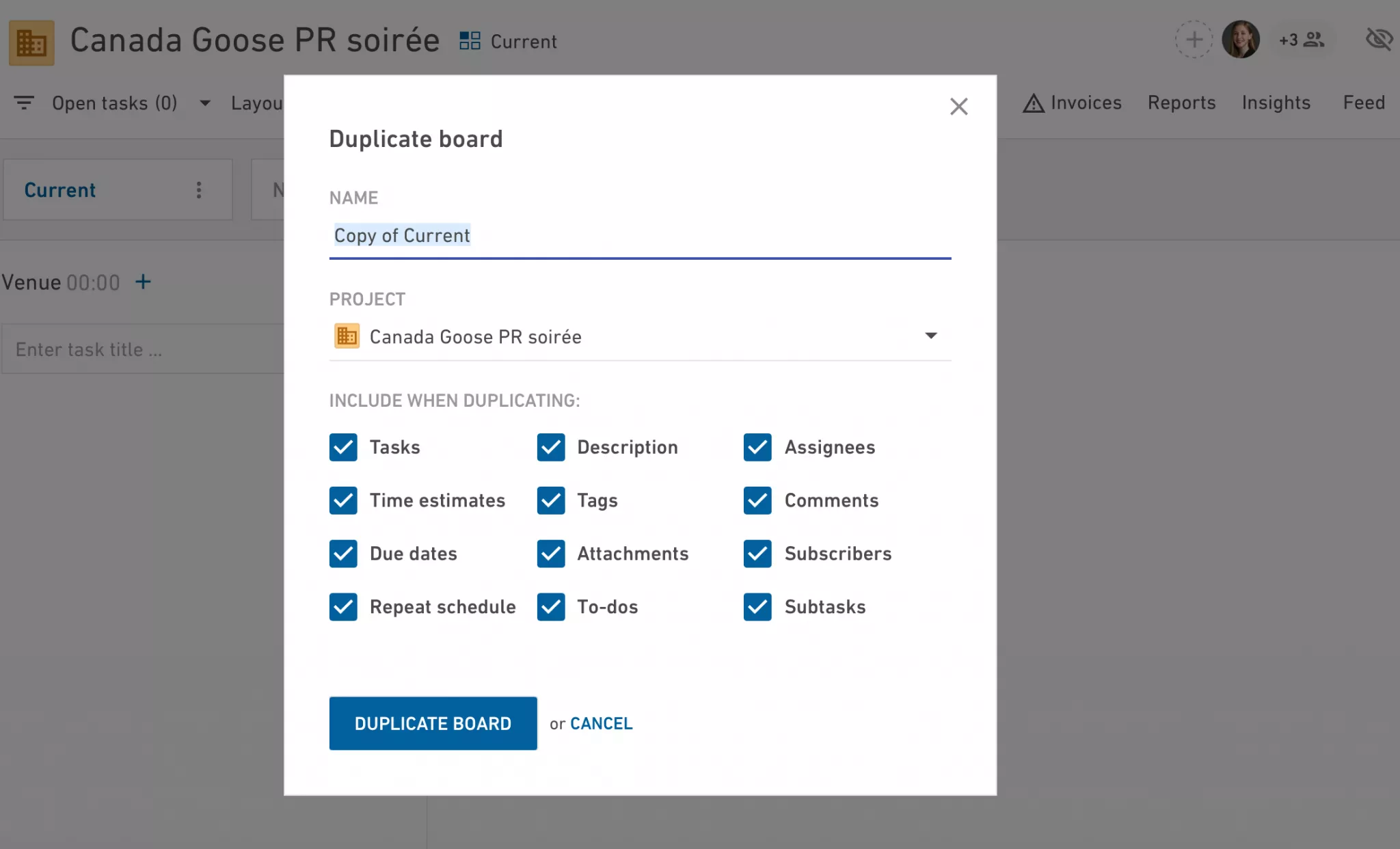 You can precisely define which parts of the list you'd like to duplicate, like due dates, comments, and assignees. This will undoubtedly save you loads of time and you can individually select which tasks you'd like to duplicate if you don't want to duplicate the whole list.
Duplicating Tasks Gets Even Faster
Duplicate tasks, change a task's assignee, and bulk move a group of tasks to another person. You can also close all your opened tasks at once.  
Save Time With Time Entries Bulk Edits
Edit many time entries at once by using the bulk edit option. Change billable time in bulk or move time to different services with ease.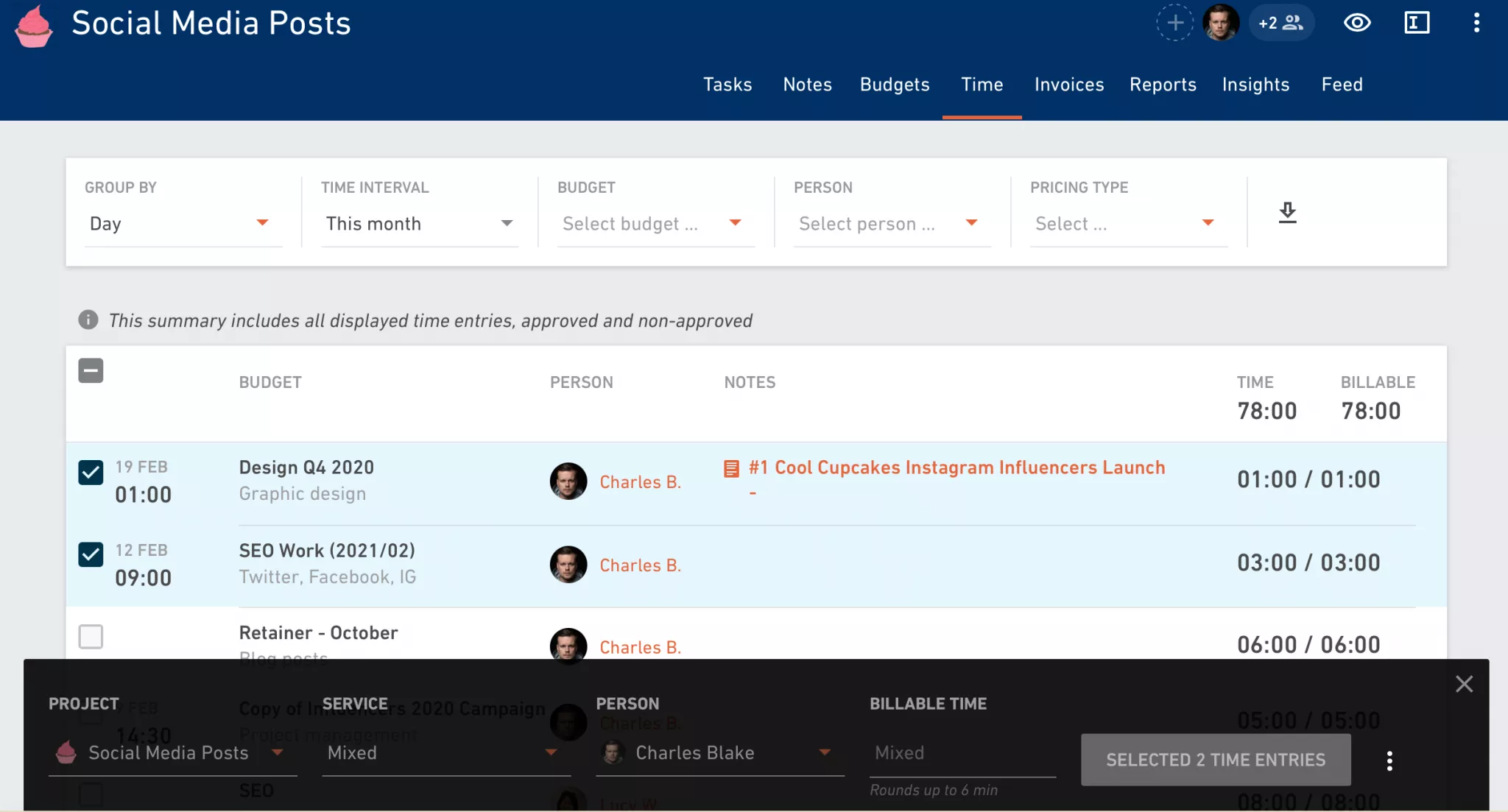 Bulk edits in Time entries are convenient when your team tracks time on the wrong project. Now your project managers can quickly move these entries to the correct projects and budgets when teammates make this mistake. 
Want to Try Bulk Actions in Productive?
If you need any help with figuring out how your team can benefit from bulk edits, have a look at this help article or reach out to us in the chat.