So, How Was It at .debug This Year?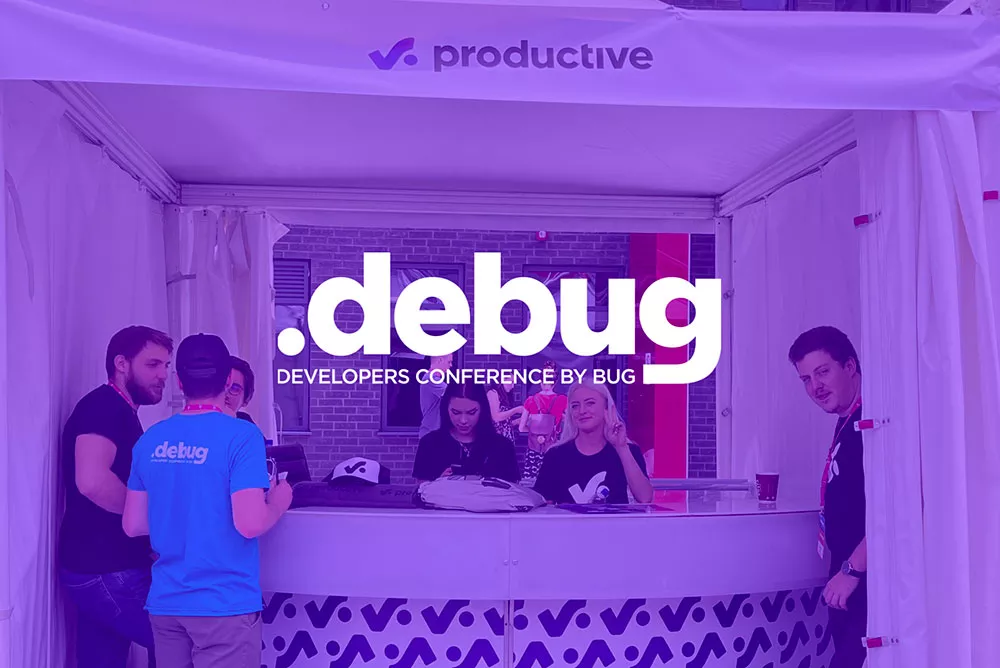 We Help Your Agency Reach New Heights
Switch from multiple tools and spreadsheets to one scalable agency management system.
While we were preparing our presence at .debug 2022, there were some rumors going around.
The first one was that there'd be roasted lamb on the pit at one of the sponsor booths. The second was that the majority of companies there would have some brand of craft beer to offer. 

The second one was kind of true.

Rumors aside, let's backtrack a bit, just in case you don't know—what's .debug?

Held annually in Zagreb (minus that doomed 2020), .debug is a two-day developers conference hosted by BUG. The event is a lively gathering of senior and junior (developers), managers and team leads, and HR or employer branding experts. Do you remember those guys from the beginning of this post, grabbing attention in any which way in exchange for your email?
Why Did We Want to Grab Anyone's Attention at .debug 2022?
As a company building one product, Productive has grown steadily, but surely during the past decade.

It went from a rudimental time tracking, resource and budget planning app to an end-to-end agency management tool that serves tens of thousands from New York to New Zealand, and further.

So, we heard the rumors (roasted lamb, hip beer) and decided to go down our own path. Our ad-hoc employer branding committee agreed: we shall offer them ice cream.  

What we really wanted was to get a chance to meet new and greet familiar people and let them know what we do, where we do, the things we do (did I just quote 50 Cent? Oops…)

We wanted developers and beyond to know that we're a continually growing, bootstrapped company of close to 50 teammates. Also, we wanted people to learn how we go about building the best agency management platform out there (in the entire world, yes).

Feedback From Our Internal Team, Post-Festum
Buha, Backend Engineer: I had a number of quality conversations at .debug, some were with current Productive users who wanted some live support, and a few really good chats with developers about how we work at Productive.

Lučin, VP of Engineering: .debug is probably the most important event in Zagreb for tech brands and developers. It's simply the place to be if you're building anything involving technology. I had some serious conversations about development with about a dozen people.

Matić, Backend & Devops Engineer: I had a handful of people ask me what Productive is, but a lot of others who approached me already knew about us. I also listened to a few great keynotes, like "Orchestrate Your Serverless Applications Using Durable Functions" by Vedran Perković (Head of .NET and R&D at Infinum) and "Cloudy With Tokens" by Bojan Ždrnja (CTO at Infigo).

Tanja, HR Manager: I think the amount of ice cream and merchandise we gave out is a valid metric for measuring how many people heard about our brand!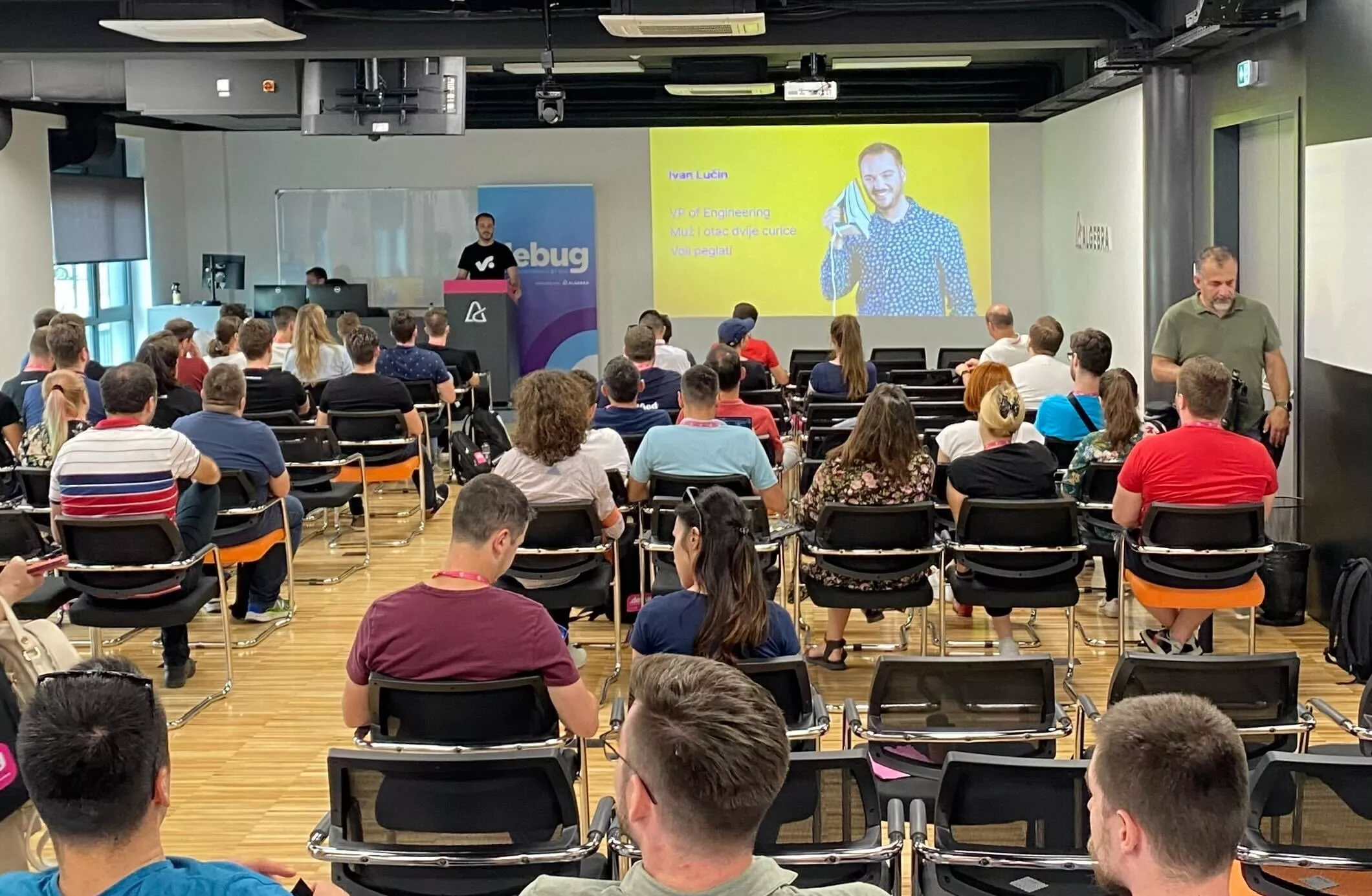 Back to the Important Stuff

We're guessing our ice cream idea was a hit because people seemed to enjoy it from breakfast to dinnertime. We scooped out 95 liters of Häagen-Dazs in a day and a half and doubled our number of newsletter subscribers.

Also, more importantly—our VP of Engineering, Ivan Lučin wrapped up the conference with a presentation titled "How We Dared to Compete With Google". In case you missed it live, subscribe to our Engineering newsletter to read more on Lučin's topic in the upcoming weeks.

Here's a shoutout to really great organization by BUG, an even better location (the new Algebra campus), our next-door neighbors who supported our brand (see you next year, Q agency!), and all the friendly faces we encountered.

Oh, and in case you were still wondering: there wasn't any lamb, but tons of attendees savored an excellent octopus broth with polenta thanks to Infigo.

Good coding and good food seem to connect people.