How to Set Up Projects in a Kanban Workflow in Productive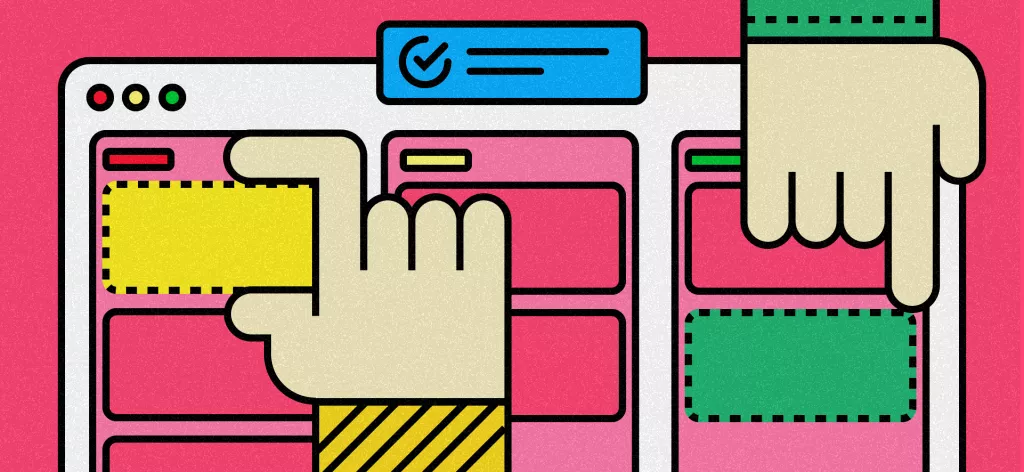 We Help Your Agency Reach New Heights
Switch from multiple tools and spreadsheets to one scalable agency management system.
If you work in an agency, chances are that Kanban is a word you hear pretty often.
Roughly translated from Japanese as "card you can see", the term has revolutionized project management for its simplicity. So what is Kanban? 

In this article, we cover frequently asked questions regarding Kanban:
What are the benefits of Kanban?
When should Kanban be used?
Keep reading to learn how to set up projects in a Kanban workflow in Productive.
Kanban is a visual approach used to manage work as it moves along processes through three basic elements: boards, lists, and tasks (a.k.a. cards).
Kanban board: otherwise called "project" or "workspace", a board is where you will manage your project from start to finish
Kanban list: typically a stage of a process, like a "task list" or a "to do list" 
Kanban task: also called "card", this is a task within a board 
Using those elements, you can move tasks from list to list (phase to phase). Often these lists are based on three core stages: To-Do, Doing, and Done. You can invite teammates (sometimes even clients) to collaborate on projects in Kanban boards.
What Are the Benefits of Kanban?
Setting projects up in a Kanban workflow gives you and your teammates a better overview of your processes. At any point in time, you can see what's being worked on and where you're stuck. Using Kanban, it becomes easier to streamline your workflow in an agency management tool. Kanban boards make communication easier and productivity higher. With more predictability and transparency, in the long run, your agency will be able to increase client satisfaction.
When Should Kanban Be Used?
You should consider using the Kanban approach for delivering projects if your agency needs a more visual way of managing its:
Production can vary from software development, design, campaign execution, event planning, branding, editorial calendars, etc.
How Do I Set Up Projects in a Kanban Workflow in Productive?
Before setting up your projects in a Kanban workflow, keep your priorities in mind because they will be essential in tailoring boards to your liking. In the process of setting up your production workflow, you'll be using custom fields on tasks as attributes.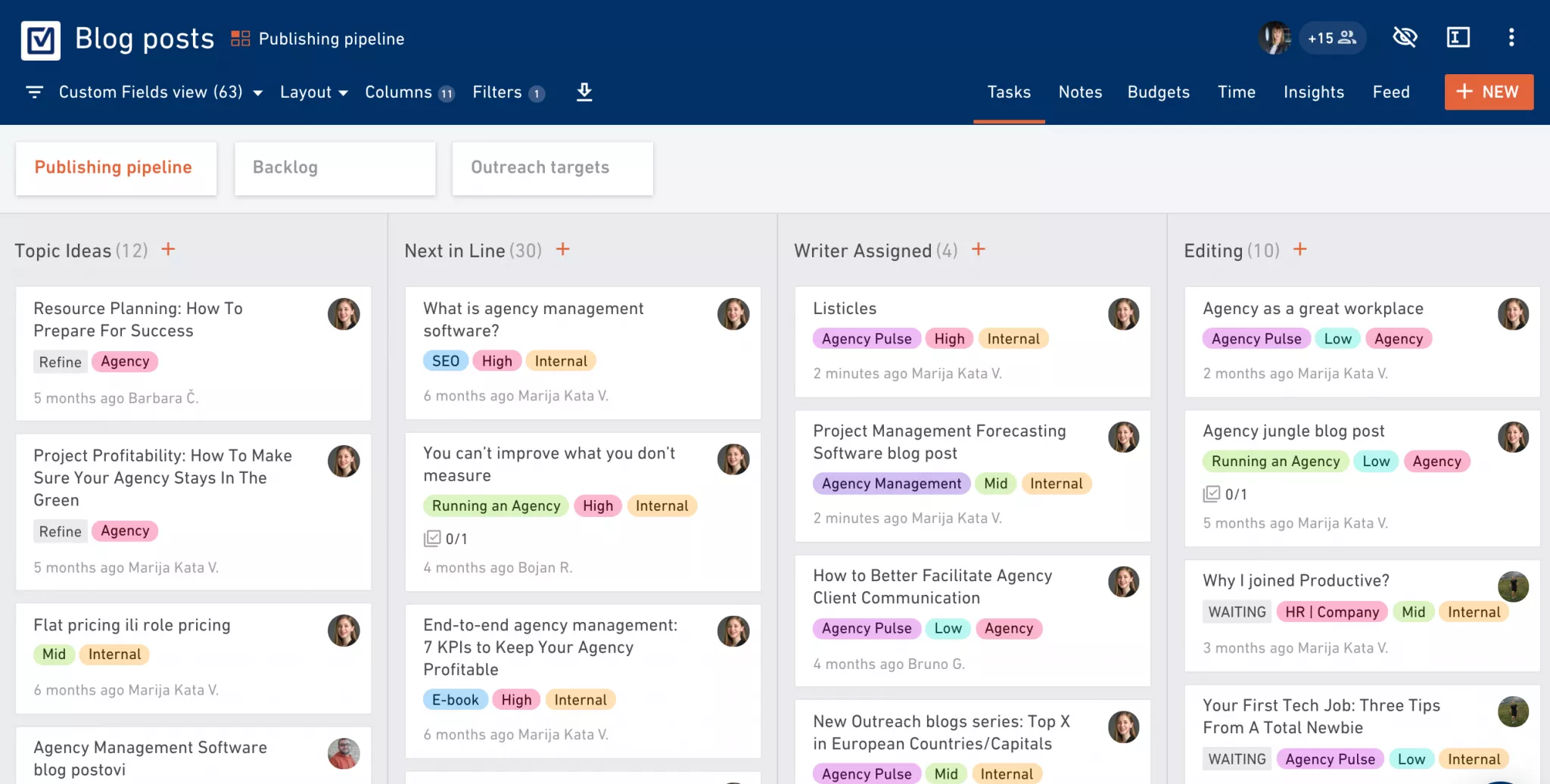 Later, when you look at things from a higher level, those same attributes will emphasize information that you want to stand out at a glance.

Now we take you through seven easy steps of how to set up projects in a Kanban workflow in Productive.
1. Create a project in Productive, set up lists, and create tasks

Your first step is to create a new Project (or open up an existing one) in Productive and visualize it in Board layout. 

After that, you create the workflow by using task lists. In this example we have "Backlog", "To Do", "In Progress", and "Done"—but you can edit these list names as you wish.

Once your task lists are set up, add your first tasks: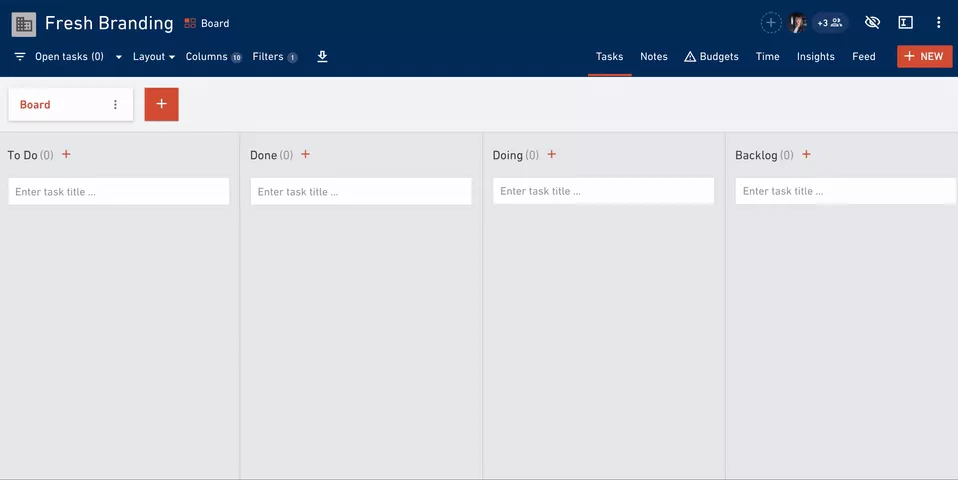 2. Invite teammates to your board, then assign and subscribe them to cards 

Teammates added to project boards will see changes and activity related to tasks, even if they're not responsible for any part of them. Once added to a board, members can add their own tasks, move them around, leave comments in them, upload files to them, add todos, and more.

When subscribed to a task, you can:
Inform other teammates about project updates via comments or replies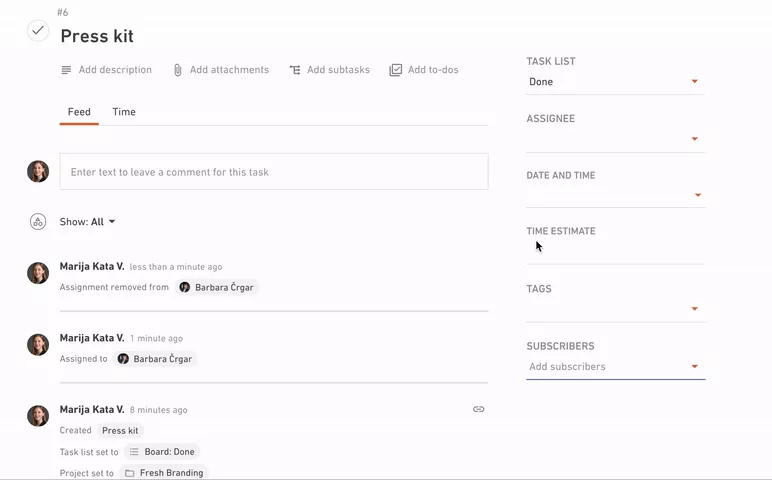 As a subscriber, when someone leaves a comment on a card, a notification pops up on the screen and a message regarding the same task arrives in your inbox. If there's a lot of activity in a particular task, you can unsubscribe from notifications to keep your inbox tidier.
3. Add custom fields, set start and due dates

Custom fields add an extra layer of customization to your kanban boards. They can come in handy if the task is in a specific state that isn't covered by its position in the list. 

Note that custom fields aren't applied across all your projects. Instead, you can tailor each board's custom fields so they fit the board in question.

Tasks that don't have due dates often don't get done. That's why it's important to set deadlines for all your tasks. To get even more specific, in Productive you can add start and end dates to tasks. That way teammates have a better idea of the actual estimated time. 

What's more, due dates will trigger notifications in your inbox. To get a reminder, you need to be subscribed to a task.
4. Add TODOs

In tasks, you can add TODOs as checklists that you need to complete in order for a particular task to move forward on a project.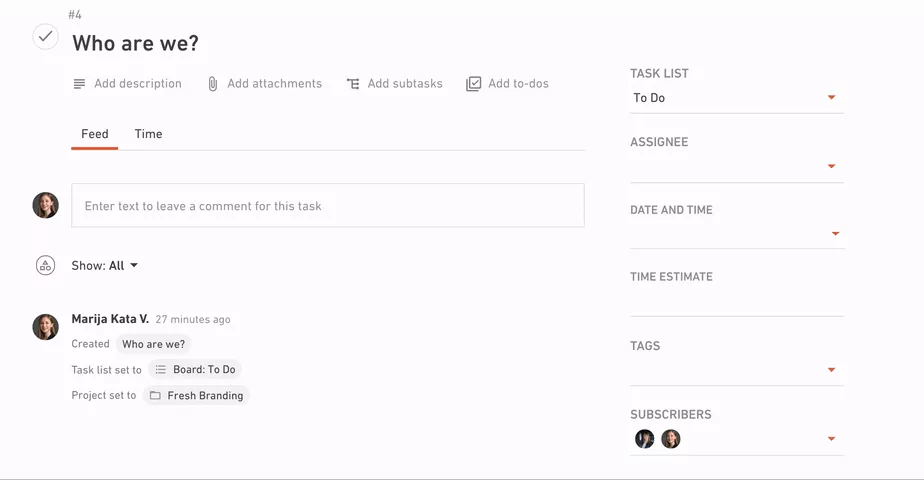 5. Keep Everyone in the Loop

Each task in Productive has a description field where you can give some background information and attach any related files. 

Below the description, there's a discussion area where teammates can leave comments, reply to threads, or mention other subscribers by @ – mentioning their username. You can also react to comments with emojis.
Orion Jensen
CEO,
Clear Launch
The one thing that we never had before that I really like is the ability to almost templatize our projects. We created a sample project that has all of our standard processes built into it. Whenever we start a new project, it's something we can clone. Since the process has been baked into the tool and we clone it, the chances of people following the process and not missing critical details has been a huge win.
6. Move tasks between lists and boards

To make the most of your kanban board, you'll be moving tasks between lists and making new ones. To change the status of a task, drag and drop it wherever.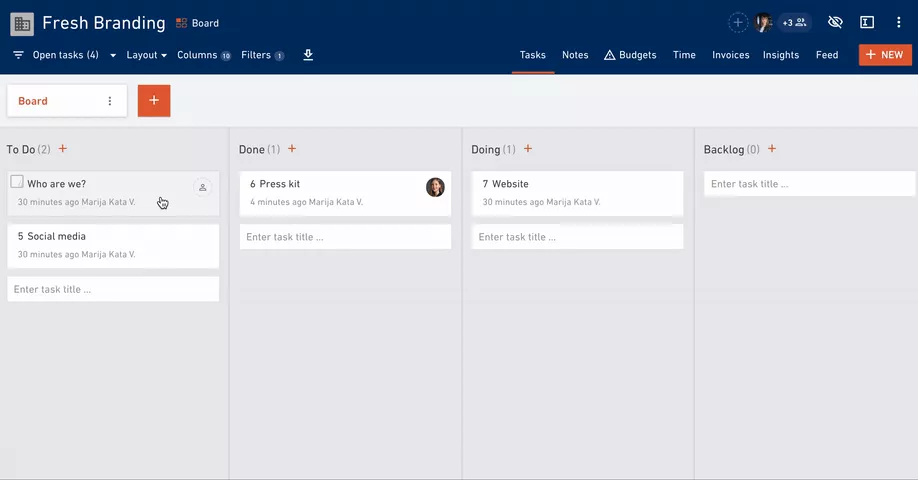 7. View Kanban Cards in the Calendar, Task, or List View

Beyond Kanban boards, remember that in Productive you can easily switch between Table, Task, or Calendar view. This quick switch can be done in the menu if you need a different perspective on time estimates for projects, workload, or when something needs to be delivered.
Brendon Nicholas
Co-founder and Technical DirectoR,
DotDev
Productive, the way we explain it is: It's like Trello, it's super simple, but it has a whole lot more. It's got multiple boards and it does end-to-end, not just the boards part.
Set Up Your Projects as Kanban Boards to Deliver More
Need some assistance in setting up your projects as Kanban boards? We're here for your questions in the chat bubble below.