Forget Multiple HR Tools, Manage Time Off In Productive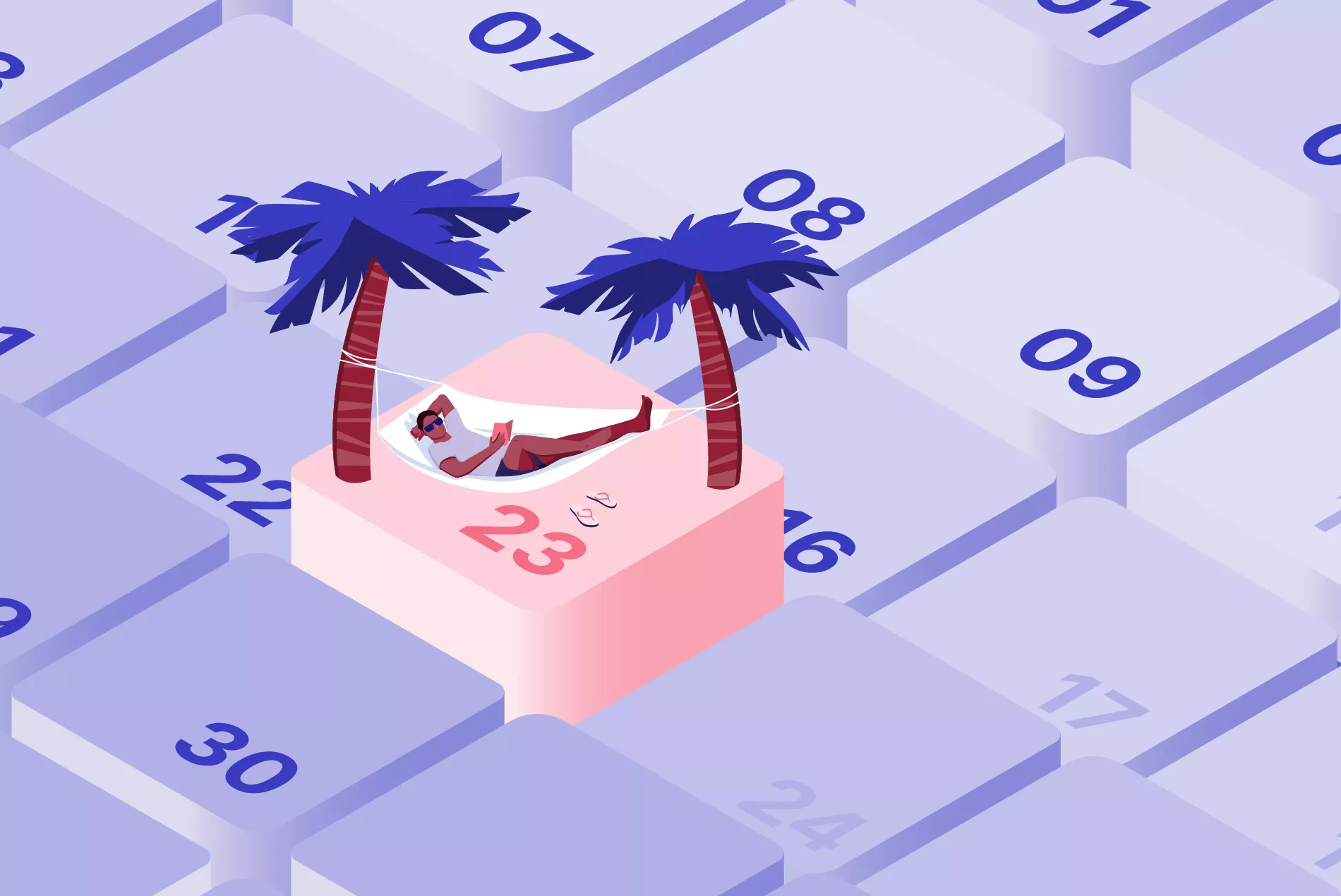 We Help Your Agency Reach New Heights
Switch from multiple tools and spreadsheets to one scalable agency management system.
If you're new to Productive, you should learn all about our Time off and vacation management.
As an all-in-one tool, Productive helps you to manage your teammates' time off. Your project managers will know who's taking time off and for how long at any given time. On the other hand, your teammates know how many vacation days they have and how many they've spent. This real-time data helps create a clear picture of any project's future. 

Recently, we upgraded Productive's entire vacation management section… and what better time to bring your cool, new features in Time off management than right before the holiday season? 

Save time for your HR team and managers: Run vacation and time off approvals directly in Productive.
Master resource planning: See how requested time off (e.g. vacation) impacts your project bookings before it's approved.
Get clearer cost breakdowns: See how approved time off impacts your profitability.
Teammates enjoy a friendly interface and don't need to add who they're requesting time off from. Instead, managers set that up for each team member they supervise.
Keep reading to learn what else you can do with Time off management in Productive!
Define Holiday Calendars for Your Organization
Depending on your local account, public holidays will populate automatically. That means if you're based in the US, Productive will add all public US holidays. If you have multiple subsidiaries, your teammates in different countries will automatically see public holidays from their country, too. If you have one or more employees from other countries, they can have their own holiday calendars as well.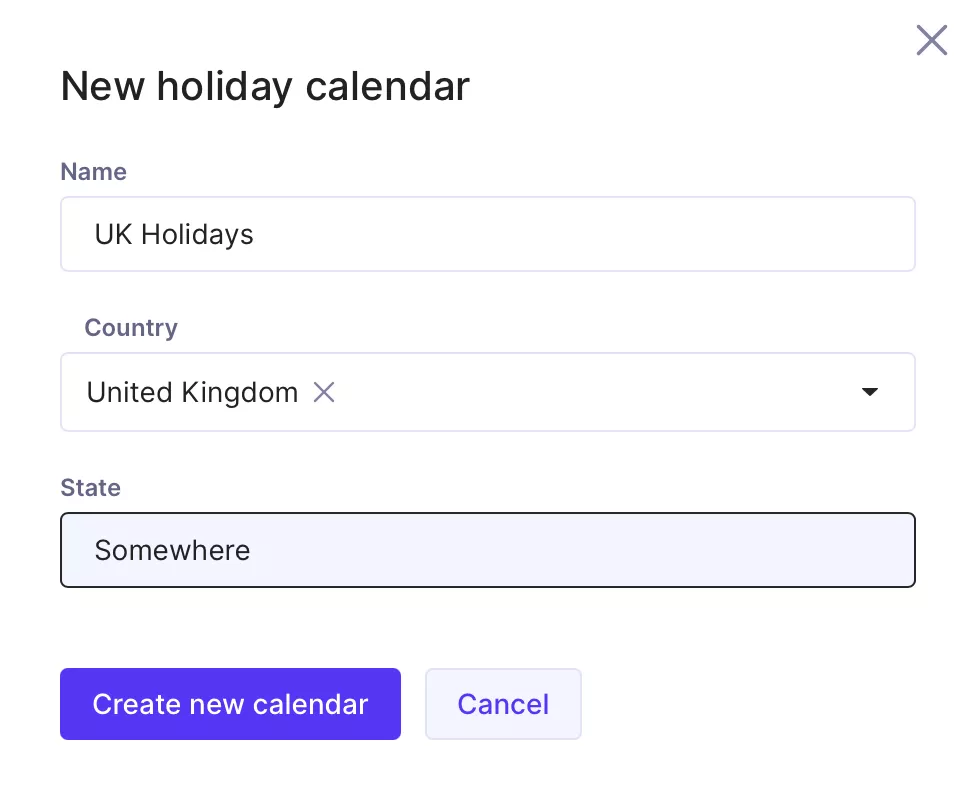 Create Your Own Time Off Categories
Besides the main categories available in Productive, now you can add your own time off categories! 

For example, you can create a new category, add a name, icon, and color. 

You can also set up other things like:


Type (limited/unlimited) – a limited time off category means that people can only request Time off up to a specific limit. The limit is defined in each person's profile page, under the Time off tab.
Allocation (days/hours) – people can request Time off in Time – Request time off a menu in either full-day increments (1 day, 2 days, a week, etc.) or in hours (e.g., 4 hours in a day).
Paid/unpaid – if you mark your category as paid, any time off scheduled on it will be calculated into your internal costs.
Define entitlements for every person for all categories.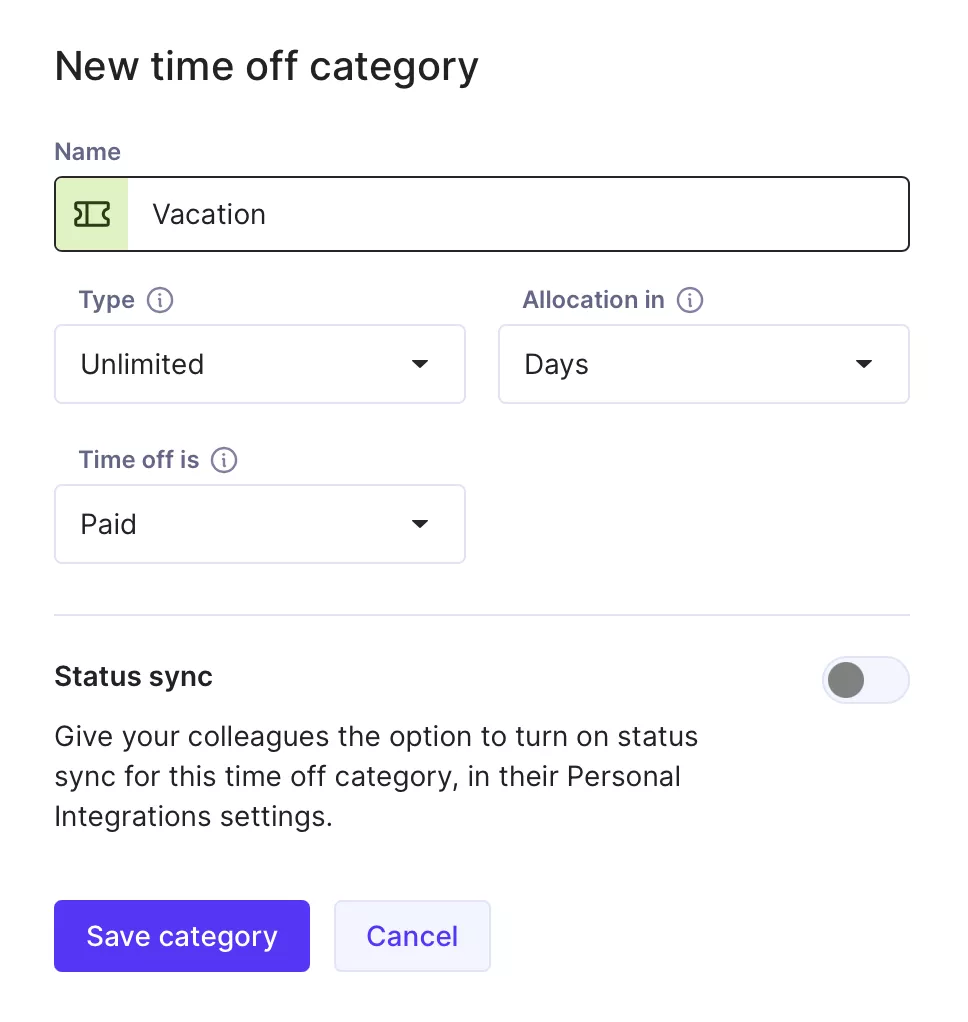 Sync Your Time Off Status With Slack & Google Calendar
As heavy Slack users, we know the importance of those little icons next to each person's name. That's why we synchronized Productive's Time off categories with Slack. You can enable the Status sync option for both your Slack account and your Google calendar.

Now, when a person is on vacation, the vacation status is automatically synced into Slack without them having to do anything manually. Also, when the person is back from vacation – the status will update in Slack also.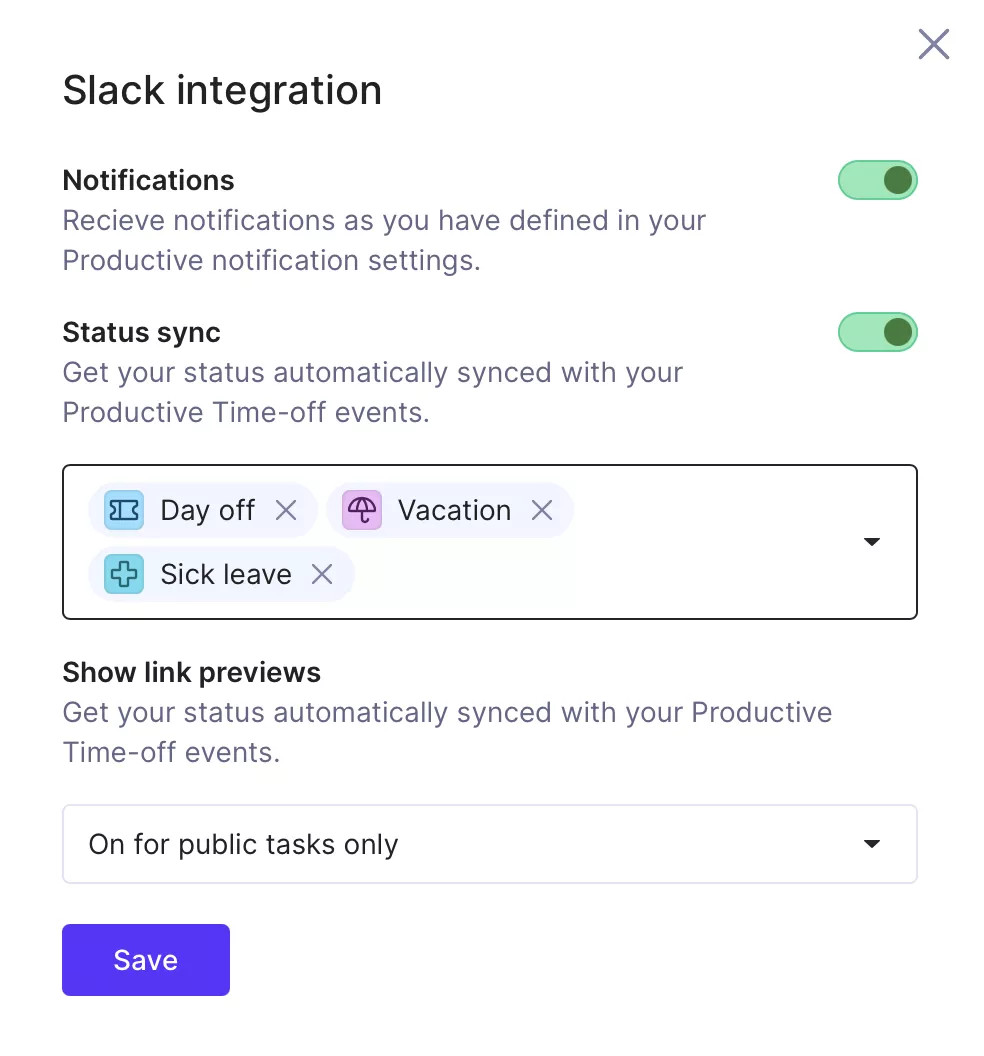 Define Time Off Approvers
Working in an agency often means working on two, three, or more projects at the same time. To avoid communication gaps when requesting time off, we built an additional feature on top of our Time off feature. If you're using Time off approvals, you can define the person who will approve the request (or more people if needed) per each Time off category.

All approvers must approve the request for it to be valid. Admins can also approve requests in the name of other approvers in case an approver is out on vacation.

You can also notify persons who need to know that the employee is taking time off.

And the best part is that, as always, when the request is approved, the Time off booking will automatically appear in Scheduling and time off statuses. Meaning, you can see your vacation bookings alongside your project bookings without having to do double data entry. If the feature is enabled, it'll show in Slack and/or in your Google calendar.