Business Going Well? Make Sure Your Agency Is Scalable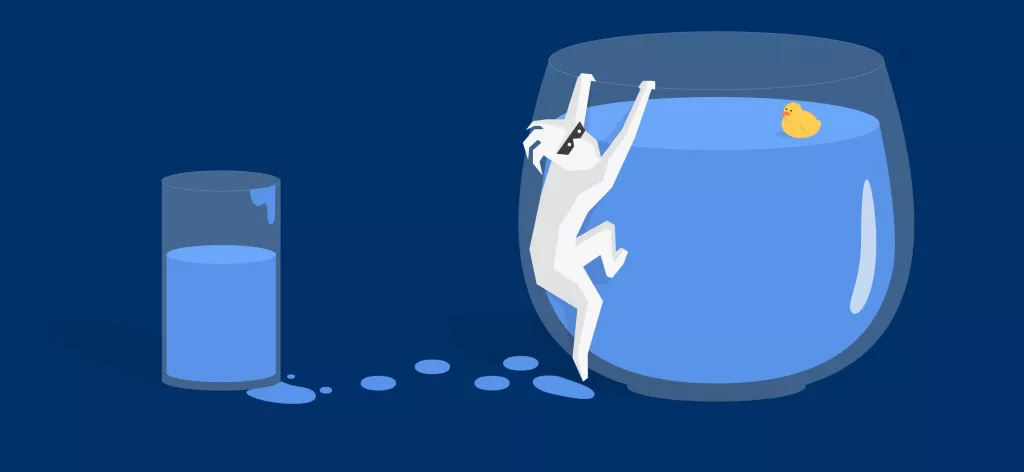 We Help Your Agency Reach New Heights
Switch from multiple tools and spreadsheets to one scalable agency management system.
Building your agency hasn't been easy. In fact, it's probably one of the toughest things you've ever done.
Now that you're sitting pretty with a bevy of clients and an actual income, how can you protect yourself for the future? By making sure your agency is scalable, that's how.

Not to be the bearer of bad news but of all the things you do to run an agency, scaling may be one of the most difficult. Try not to sweat it though – there are some solid steps you can take to scale your agency for continued growth and success.
What is Scalable Growth, Anyway?
The first step to understanding how to scale your agency appropriately is to recognize what it means to grow in a scalable way. Scalable growth is sustainable and predictable growth that can occur without any impact on your creative output. Simple, right?

At first glance, it may seem that the way to scale when you're growing is to simply add more people. The problem is that this just isn't sustainable. Growth is something that's hard to predict. Sure, you can add 10 people to work on 10x the amount of projects, but there's no guarantee that a) the work will come and, b) if it does, that you remain that busy moving forward. Simply adding bodies to your workforce is not the answer when working out how to scale your business.

To truly scale your business, you must have structures and systems in place that allow you to accommodate growth by bringing on additional resources at the right time. You don't want to miss opportunities, but you also don't want to pick up unnecessary expenses before you need them.

See also: 7 Best Workforce Planning Software
Growth Planning for Your Business
You're shooting for scalable growth. You accomplish this with processes, systems, and standardized practices that can help address the management, communication, and productivity issues that pop up with scaling. In other words, you need a clear plan.

The first thing to do is to sit down and strategize. Assume that demand for your business doubles or even triples overnight. Do you have the systems and people in place to handle that sort of growth or not?

You also need a detailed growth forecast for your business, broken down by the number of work/customers you have, ongoing orders, and then the revenue you want to generate. The more specific you can be with the numbers in your forecast, the more realistic your plan will be.

Next, prepare another forecast for your business that's based solely on adding people, infrastructure, technology, and systems that you'll need for the amount of business you hope to bring in. Expenses will go up in the future and you must anticipate how and where they will increase.
Processes: You Have to Automate
If you take the hands-on approach to running your business then it can be tough to think about scaling operations. But in order to scale your business successfully, you must automate your processes. Invest in software that can help support your procedures and delegate tasks to others instead of taking things on yourself.

If you complete this step successfully then scalability will be much smoother overall. It will also help you see a clearer picture of your business as you begin to grow. The automation helps identify what needs to happen so that you don't overextend yourself and lose clients in the process.
Identify What Makes You Competitive
What sets your agency apart from the others? To scale your agency appropriately, you must understand why your customers view you a little differently than the competition. Think about the core strengths of your agency and invest in them so you that your growth is focused.

It may help to think about it this way: what are the daily tasks that makes your agency shine? Focus on those key activities to move your agency forward but do it in a strategic way.
Hopefully, the detailed plan you make can help you see how to strike the right balance between hiring new workers, onboarding new technology, and making a profit. It's all about finding a way to combine profitability margins with growth.

When times are good and your profits are high, you must have the discipline to keep performing well, stick with your plan, and save money. This way, when opportunities do arise to invest in new technology or pick up a talented employee, you're in a position to capitalize. That's the balance you're shooting for and it'll take time to get the hang of it. Luckily, you've got a detailed plan to serve as a map to help you see where you want to go and what you must do to get there.
At Productive, we understand the needs of businesses as they attempt to grow in a sustainable way. That's why we offer software to help you with time tracking, task & project management, and profitability. Hopefully, we can help you see how you can scale your agency at just the right pace to be successful and keep your clients happy.

Scaling your agency is all about growing smart. If done the right way (i.e. with Productive's help!), you can maximize your profit margins while balancing your expenses and income so that a solid foundation grows alongside a blossoming client base.