Infinum Case Study
Case Study:
How Infinum Grew 350% Using Productive
Learn how Infinum successfully navigated its growth in five years by using Productive as their core agency management tool.
Infinum is a renowned digital agency that partners with leading brands to build beautiful digital products. They grew from 70 to 350 people in just five years while using Productive. This report covers:
Infinum's challenges before using Productive
Key Productive features that helped Infinum grow
The results after using Productive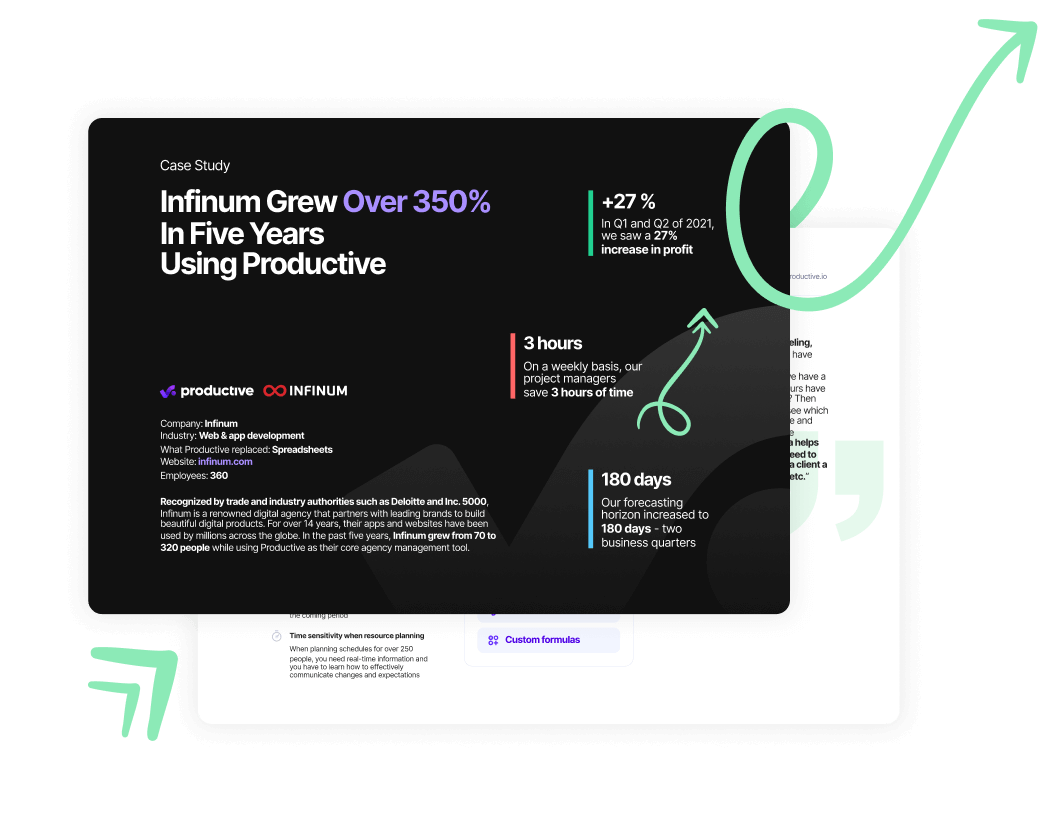 Customer stories
How Agencies Thrive With Productive
Learn how agencies save time and grow thanks to the processes and data they manage in Productive.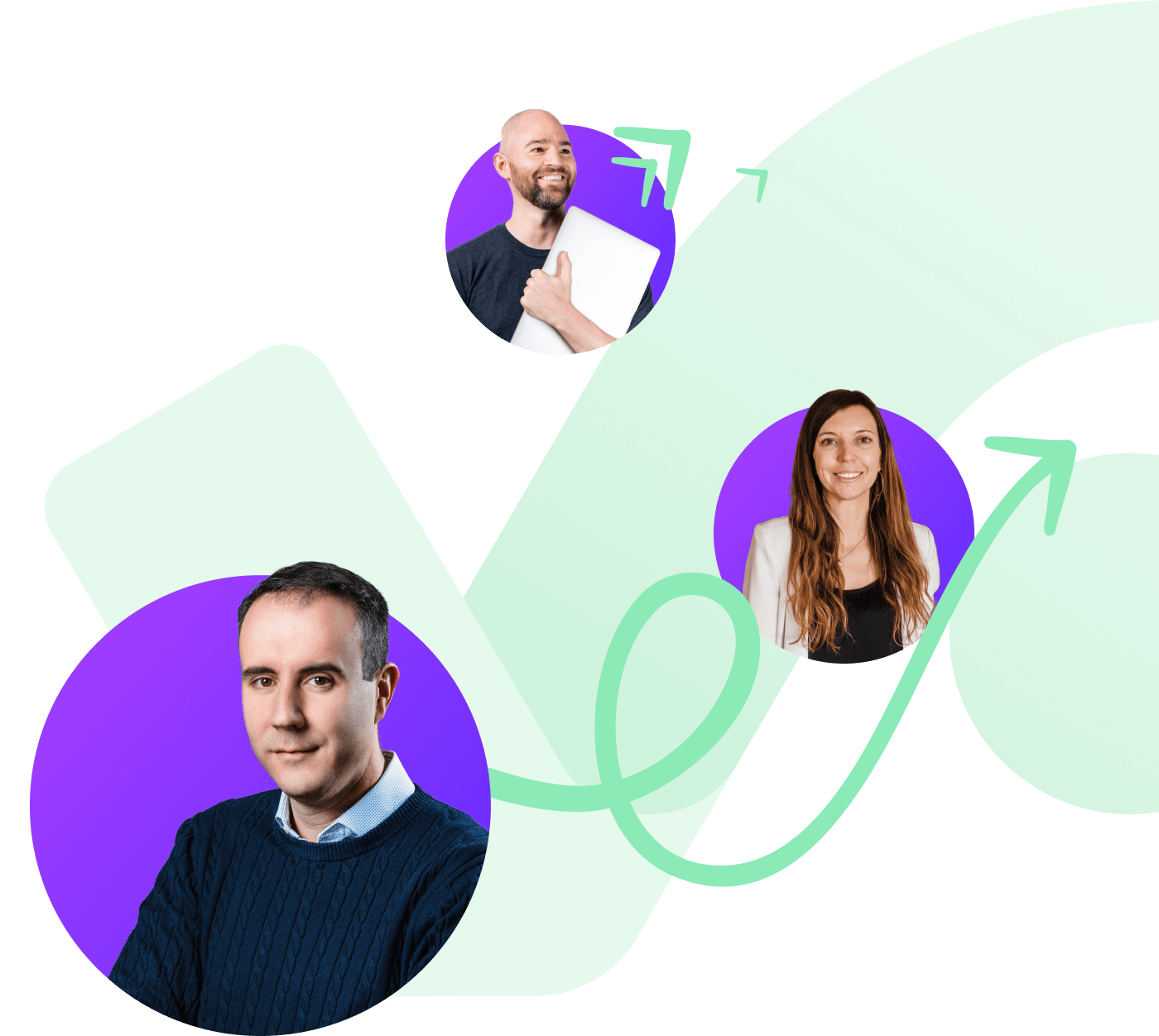 Saffron Got Clarity on All Aspects of Business With Productive
Saffron is a brand consultancy of 90 people with offices in London, Madrid, Vienna, Istanbul, and Mumbai. They specialize in creating, growing, adapting and transforming brands that range from the arts to banking and telcos.