Want to work in a dynamic product team and keep developing your JavaScript and frontend skills? This could be the job for you!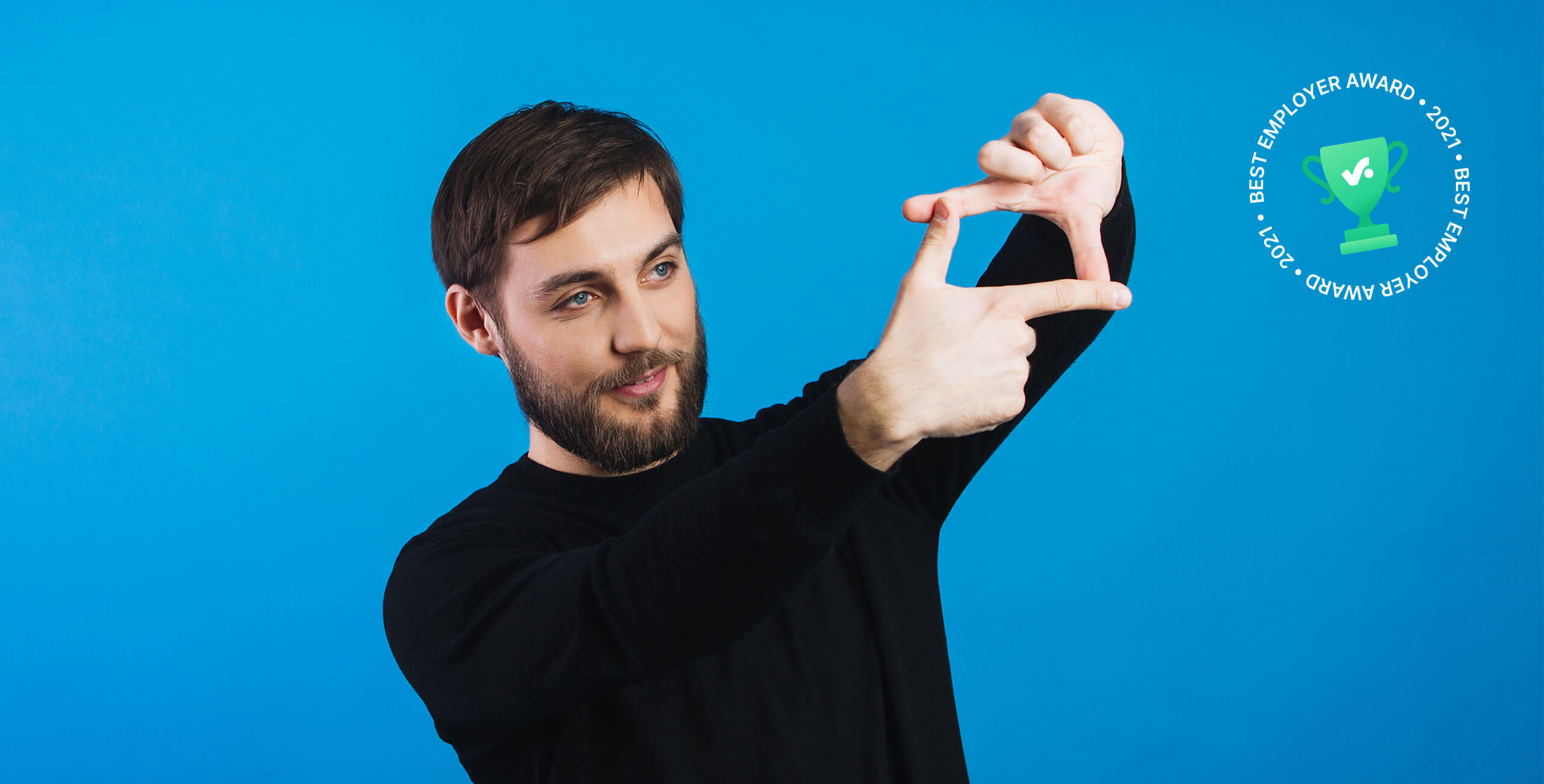 Productive was created by industry veterans behind a 350-person agency and launched in 2014 as a bootstrapped, profitable, and proud product business.
As a JavaScript Engineer at Productive, you will be responsible for developing Productive's front end applications. This includes our main web app, marketing website, mobile and desktop apps, and a few other services—all written in JavaScript.

Productive's front end stack is mostly based on Ember.js, ES6, Babel, Node, Handlebars, SASS, and more. Our user base is growing rapidly each month, so you need to be able to balance your development process between delivering new features, optimizing for performance, security, and maintaining a stable code architecture.
Some of Your Day-to-day Responsibilities Will Include…
Planning, designing, developing, and testing new features
Deploying to production several times a day
Collaborating with the back end team on API design
Refactoring legacy solutions and building a better CI architecture
Squashing those pesky bugs
Reviewing pull requests from other team members and getting your pull requests reviewed
Brainstorming on how to make Productive better
Communicating with customers via Intercom
With the rest of the team, you will build a resilient, micro service-oriented architecture and deploy your code multiple times a day without the fear of breaking things. This journey will be challenging as the product scales, but hey—you'll be surrounded by great people and work in a relaxed atmosphere.

You can work out of our Croatian office in Zagreb or remotely.
Let's See If We're
a Match
The ideal candidate for Productive is a developer with 2-3 years of JavaScript experience, who is interested in working full-time on a product that's growing and providing great value to customers.

If you recognize yourself in some of the following characteristics, we will be happy to meet you:
Great knowledge of core front end technologies (JavaScript, HTML, and CSS)
Experience with modern JavaScript frameworks (React, Angular, Ember, Vue…)
Experience with JS testing libraries such as Mocha, Jasmine, Qunit…
Love for words such as KISS, YAGNI, DRY, SOLID…
Experience with working in a team environment
A drive to make your code better every day
Knowledge of Ember.js is a big, big plus.
This is the sort of background we are generally looking for, but these criteria are not set in stone. We'll consider all applicants since formal education is not a decisive factor for this position.
If you think we can live up to your expectations, and you're willing to share your experience and knowledge, apply using the form below. Please send us:
your CV and cover letter (.pdf)
A code sample of some of your previous work or your GitHub/Bitbucket profile link
Please use a file-sharing service such as Dropbox, Google Drive, or OneDrive to send the documents (your CV and cover letter).

If you have any questions, you can contact us by sending an email to careers@productive.io.

The job position is open until we find the most suitable candidate.
Here's a Sneak Peek of What You'll Be Working On
Curious about the look and feel of Productive? If you made it here, we know you are.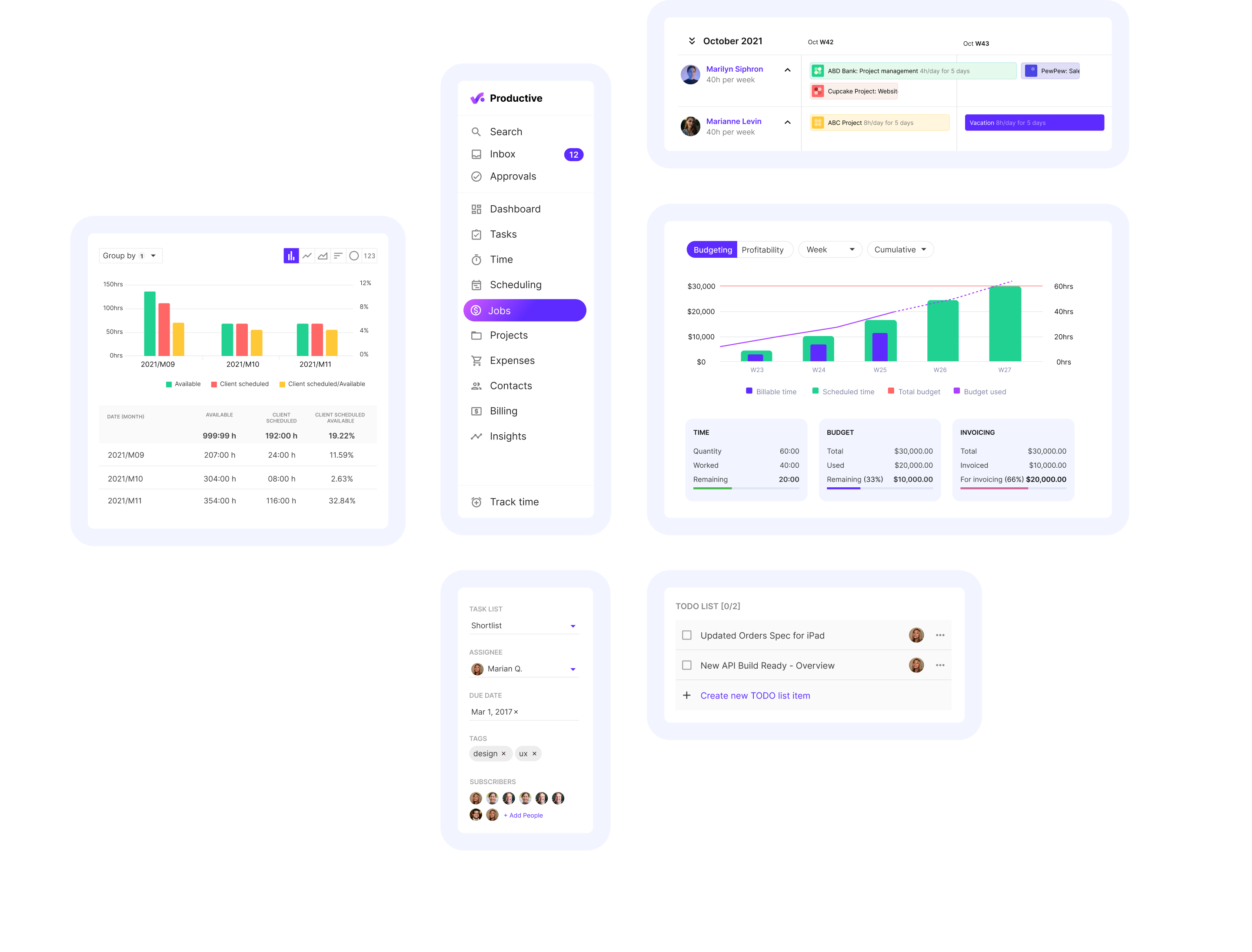 Honest, two-way feedback is the foundation of our growth. Every six months, we do 360 reviews to discuss what's good and what could be better.
We're on a mission to be the best tool for running an agency – in the world.
Join us in developing one product.
If you're eager to learn, we're eager to help. Each teammate gets an educational budget to buy books, attend courses, or visit conferences.
Our product is in English and our customers are based all over the world. Paid courses help us master foreign languages.
We support career switches from one position to another.
Depending on the role, our teammates hop on a plane from time to time to help our clients out with onboarding.
Choose where you want your office to be.
Tailor Your Working Hours
Productive syncs your work every moment, in whichever app you choose.
Each year you get a full check-up at a private clinic. It's on us.
Free Snacks at the Office
Coffee, tea, fresh fruit, sweet and savory snacks galore at the office.
We wouldn't have it any other way.
Each month, your team gets a new budget to hang out and have fun.