Demand Generation Specialist
Want to work in a dynamic product team and keep developing your marketing skills? This could be the job for you.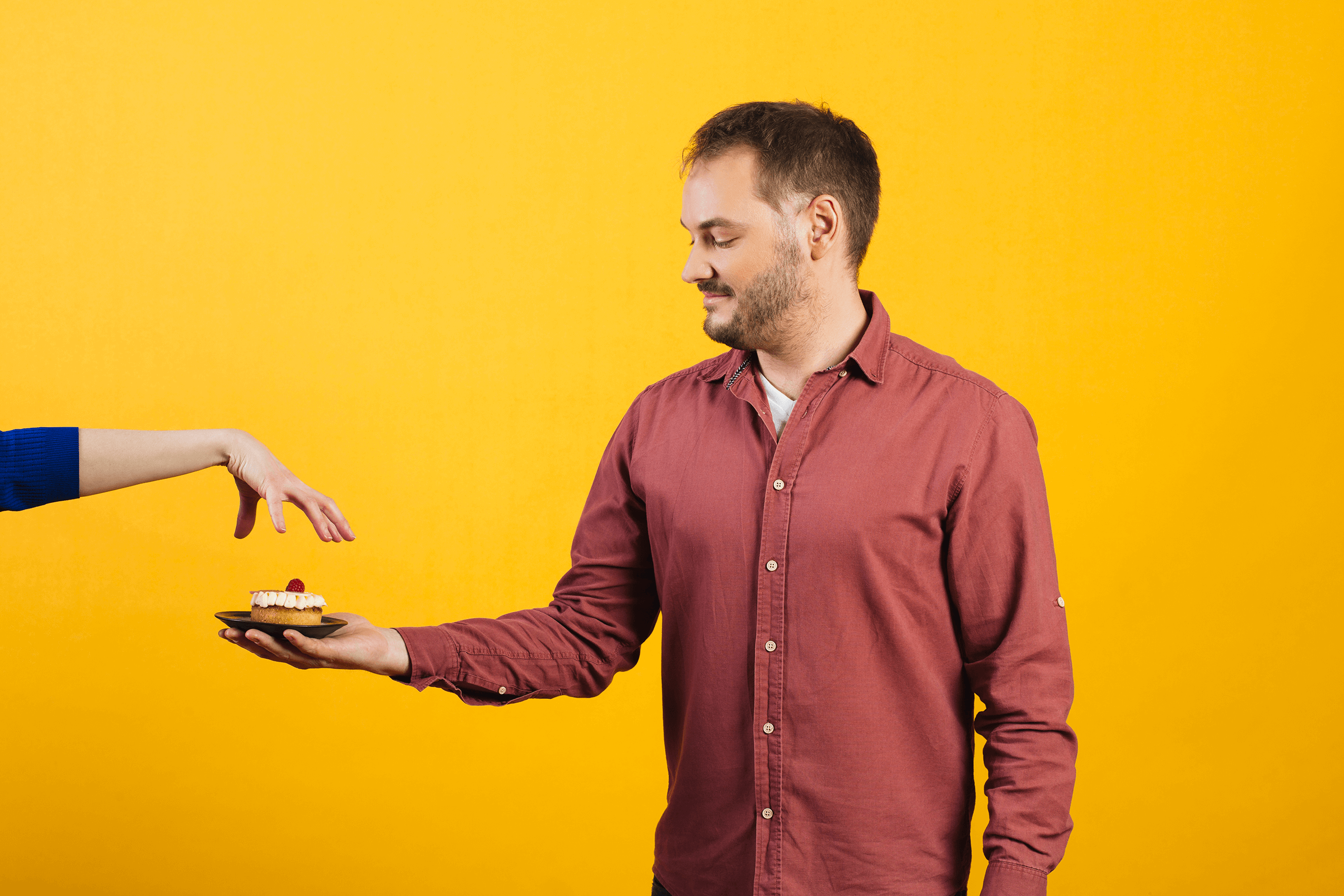 Productive was created by industry veterans behind a 350-person agency and launched in 2014 as a bootstrapped, profitable, and proud product business.
The ideal candidate has proven success in several areas, including: web (conversion rate optimization), SEO, email marketing, content marketing, social media, and marketing automation. Experience with paid media is a plus (AdWords, Facebook).

The Demand Generation Specialist will be responsible for overseeing demand generation activities and optimization of our online marketing strategies. This person will own conversion funnels on our website, drive search engine optimization, and generate leads and opportunities through both paid and unpaid channels.

At Productive, we're all committed to growth. We're always finding new methods of customer acquisition and opportunities to get in front of potential customers.

The right candidate has hands-on experience with HubSpot, WordPress, Semrush/Ahrefs, and of course Google toolstack (Search Console, Google Analytics).
Once again, experience with paid media is a plus: AdWords, social media advertising, display advertising, retargeting.


Some of Your Day-to-day Responsibilities Will Include…
Lead our web optimization efforts to build conversion-optimized landing pages
A/B test ways to optimize web acquisition
Use our marketing automation platform of choice (HubSpot) to optimize lead generation and lead nurturing
Continue to test new channels and innovative approaches to build demand generation
Build a testing pipeline and establish and maintain a cadence of experimentation
Help develop and manage rich content that attracts a qualified audience. This may include blogs, whitepapers, eBooks, reports, webinars etc.
Create a content distribution strategy together with the content team. Partner with bloggers and other content publishers to publish the content on highly relevant platforms
Perform SEO analysis to identify keywords and link building opportunities
Measure and report content outcome
Collaborate with other members of the marketing team to synchronize campaign planning and communicate results across the organization
Be a key contributor to our monthly content planning meetings
Let's See If We're
a Match
The ideal candidate for this role has at least two years of experience working as a demand generation specialist or in a similar role (e.g. growth marketer, marketing specialist, SEO specialist). B2B experience preferred, SaaS experience desired. If you recognize yourself in some of the following characteristics and skills, we will be happy to receive your application.
Excellent English skills, both written and spoken
Understanding of SEO and knowledge of using tools like Semrush/Ahrefs
Intermediate experience in Google Analytics
Knowledge of best practices in B2B marketing automation, demand generation, and nurturing programs
The ability to express and articulate ideas through both written word and data crunching
High motivation and willingness to pick up marketing skills as we grow
Excellent organizational skills
If you think we can live up to your expectations and you're willing to share your experience and knowledge, apply using the form below. Please send us:

your CV and cover letter (.pdf)
your portfolio or links to content you created 
a cover letter explaining how you see Productive as a brand and how you would contribute to the further development of Productive's communications

If you have any questions, you can contact us by sending an email to careers@productive.io.

The job position is open until we find the most suitable candidate.
Here's a Sneak Peek of What You'll Be Working On
Curious about the look and feel of Productive? If you made it here, we know you are.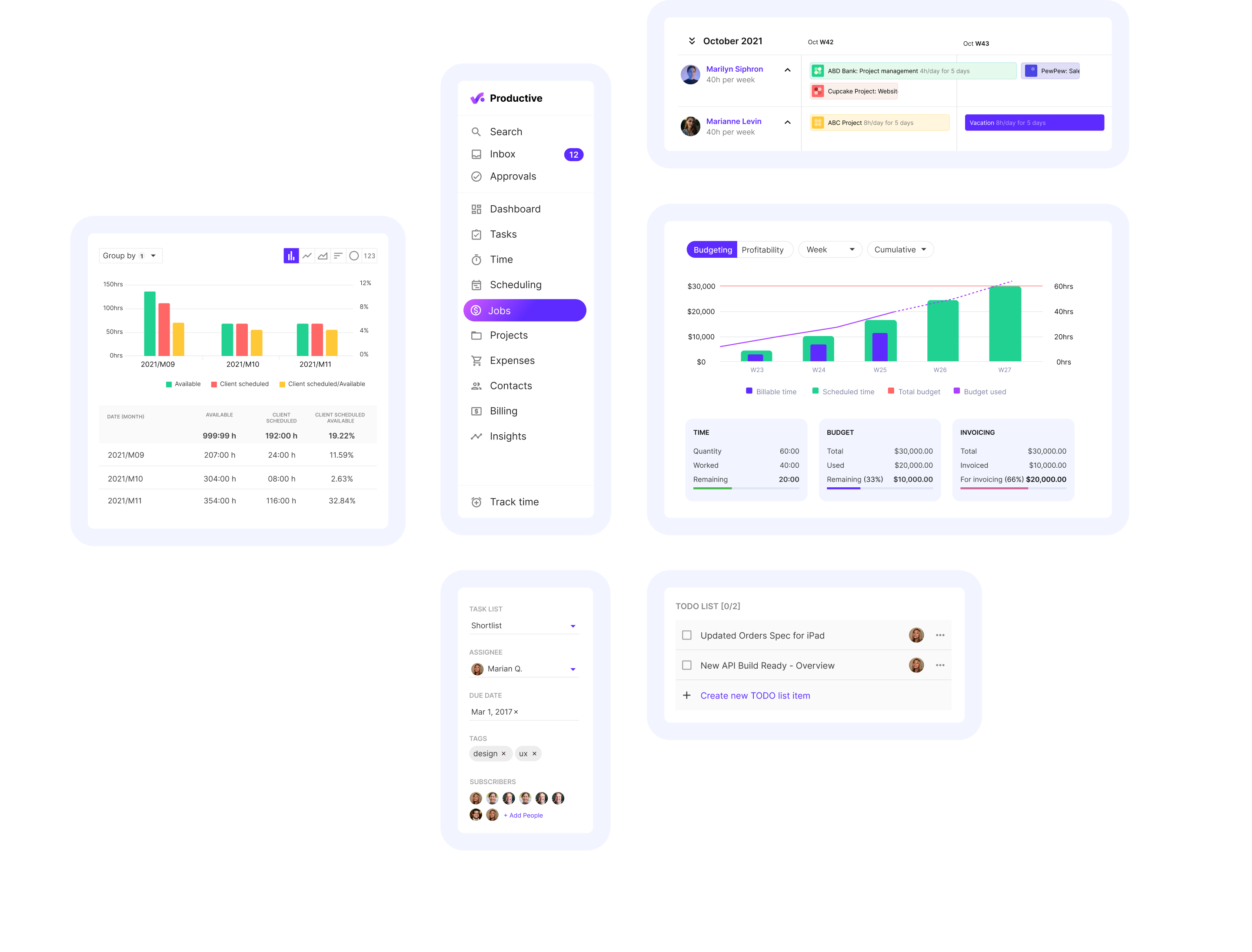 Honest, two-way feedback is the foundation of our growth. Every six months, we do 360 reviews to discuss what's good and what could be better.
We're on a mission to be the best tool for running an agency – in the world.
Join us in developing one product.
If you're eager to learn, we're eager to help. Each teammate gets an educational budget to buy books, attend courses, or visit conferences.
Our product is in English and our customers are based all over the world. Paid courses help us master foreign languages.
We support career switches from one position to another.
Depending on the role, our teammates hop on a plane from time to time to help our clients out with onboarding.
Each quarter you choose where you want your office to be.
Tailor Your Working Hours
Productive syncs your work every moment, in whichever app you choose.
Each year you get a full check-up at a private clinic. It's on us.
Free Snacks at the Office
Coffee, tea, fresh fruit, sweet and savory snacks galore at the office.
We wouldn't have it any other way.
Each month, your team gets a new budget to hang out and have fun.